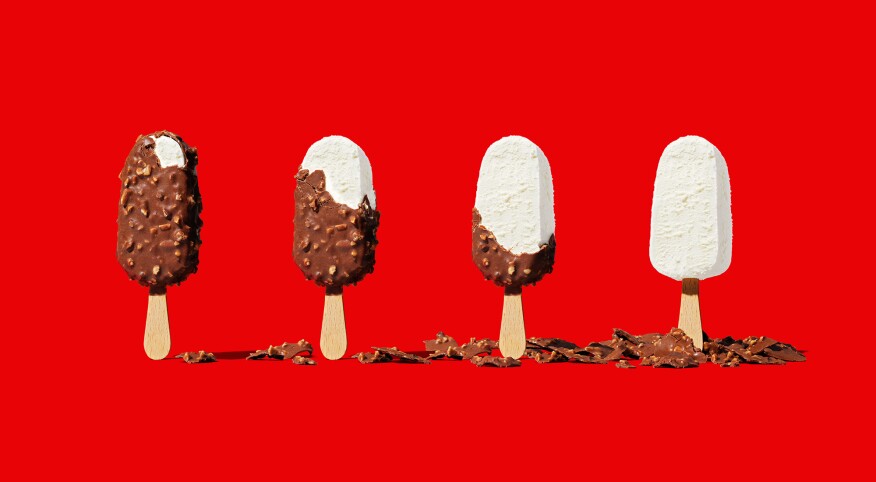 The first time I saw the now infamous Cialis commercial that featured a slightly gray-haired couple sitting naked in bathtubs mountainside (and later in the same tubs on the beach, in a backyard, in a hay field!?), I thought, Is that what I'm going to need to be doing with my spouse after age 50 to have a satisfying sex live? Are we destined to grow so bored with each other that we're going to need all kinds of kinky crutches just to keep the fiery flames of hot sex lit? Or at least flickering?

I'm happily relieved to report that no, the hubs and I have yet to resort to soaking side by side in nature as part of an effort to keep our dull sex life a little less dull, and that's because our sex life isn't dull at all. Shocker, but when you hit 50, you don't have to turn in your great sex card.

Luckily for me, after 25 years of sex with the same person, I'm just as satisfied as I was all those years ago. And ironically, even more so: It hasn't required dipping into 31 or more flavors (or bathtubs) to keep our marriage from melting.

Sex sells, and I don't just mean it's used to sell anything and everything. I mean it's used to sell itself, as in, it has become part of the self-improvement scene. You need only to spend a few minutes on any news, culture or wellness website, or even a social media feed geared toward women, and inevitably there will be a column about how and why you need to spice up your sex life. I bet you'll even get a pop-up ad (pun intended) for an erectile dysfunction treatment or personal lubricant, because of course your browser's cookies have figured out your age by now.

Like many good meaning self-improvement pitches aimed at the 50-and-over crowd, the "you can still have hot sex" one has me tired and, quite frankly, nonplussed. It's as if we all hit 50 and our bodies suddenly forgot how to do the deed, which couldn't be further from the truth. The "It's just like riding a bike" cliche has never felt truer than when it comes to sex in middle age.

Of course, when you were in your roaring 20s, you were likely having mountains of mountain biking-type sex — athletic, shocking, spontaneous, possible frenetic. Your body had the youthful ability to just move faster and was ready quicker — if you know what I mean. But that doesn't mean you're not happily, eagerly and satisfyingly riding a great bike three decades later, albeit at often a slower-burn type pace, but still an amazing ride no less.

Personally, I don't have any desire, want or need to think I have to keep up with the expectations the media has for my perimenopausal (and pending menopausal) sex life. And no matter how many ads tell me that my drying vagina needs rejuvenating, my marital aid toy box needs restocking and my husband needs a two-hour erection and then all will finally be right in the sac, I'm pretty sure the fact I'm still married after 25 years means we must be doing something right.

We often hear how liberating it is to be in our 50s because there are so many life expectations we can thankfully let go of, and how we're finally privy to an overwhelming sense of comfort in our own skin. The same could be said for our sex lives during this decade, and it's probably why the majority of us report feeling that sex does truly get better with age. But we're also wise enough to know that better doesn't necessarily mean more often, more adventurous, more spontaneous or more exotic. On the contrary, great sex at middle age (and/or in long marriages) means I know what I want, I know what my partner wants, we know how to get each other there, and even though our same bodies are going through basically the same motions, there's a luxuriously deeper layer of intimacy present that only can be experienced by the irony of all those "same" factors at play.

When you think about it that way, it makes perfect sense that vanilla ice cream is still on the menu everywhere you go, and often it's the only choice offered. The sex we have now, the kind that we know will be comforting, familiar, maybe even ordinary — heck, probably even predictable — can and is still pretty damn satisfying. It's why you should never knock (or fret about) your old-fashioned, "I've been married forever" vanilla sex life. Because I guarantee there are plenty of people having to lick away at ginger miso spumoni right now who would chase down an ice cream truck full of only vanilla if they had the chance — just because they know how positively perfect it would taste.