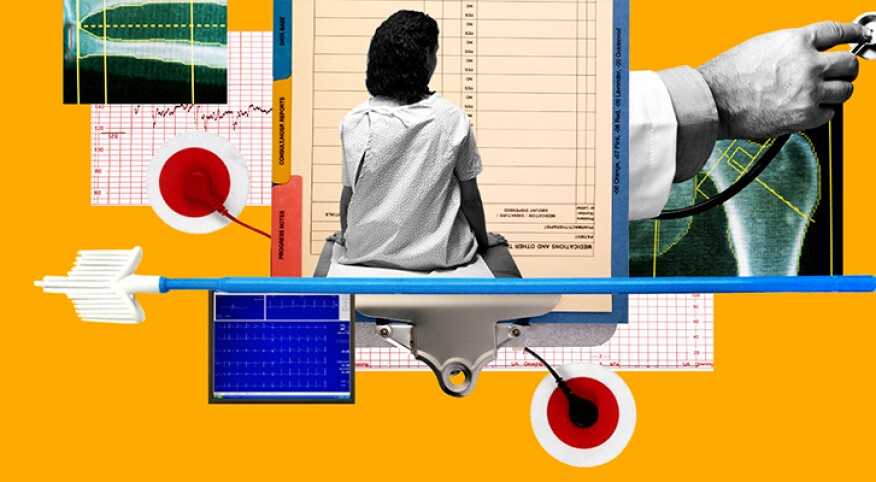 Thank goodness I feel fine. But I used to spend way too much time going from one medical appointment to the next. There was the teeth cleaning every three months; an annual mammogram; yearly general checkup and blood work; the visit with my cardiologist, dermatologist and gynecologist; as well as updated eye exams. Not to mention stop-in shots to protect against flu and pneumonia. I hardly had time for my mani-pedi!

Finally, I got a grip and decided that one way I could take control of medical tests, exams, shots and procedures was to be absolutely sure I needed them. So before you agree to anything, ask your doctor if the procedure is really necessary — especially if it's one of the following:

Stress test

If you have symptoms like chest pain or a history of heart disease in your family, that's one thing. But if you're just curious about the shape you're in — skip it. "Stress tests are widely overused and a major problem in medicine because a vast majority of positive results are actually false-positive and can lead to unnecessary testing and invasive procedures like stenting," says Steven Nissen, M.D., chief academic officer of the Heart and Vascular Institute at Cleveland Clinic.

Bone density test

If you're not at high risk for weak bones — parental history of hip fracture, smoke, drink often, have low body weight, take a medication or have a medical condition harmful to bones — you may be able to wait until you're 65 before getting a bone density test, according to the U.S. Preventive Services Task Force. If you're still not sure, double-check with this risk assessment calculator: https://riskcalculator.fore.org. "It's a good idea to use this two-step process," says Carolyn Crandall, M.D., professor of medicine at the David Geffen School of Medicine at UCLA, who agrees that even with mild bone loss (osteopenia) risk of fracture is low in younger women. Besides, the drugs to treat the condition have side effects from upset stomach to fractures of the thighbone (femur).

Pap smear and HPV test

Ninety-nine percent of cervical cancer is caused by HPV, the human papillomavirus. That's why you generally can nix the Pap and HPV test if you are 65-plus; you and your partner are monogamous; and you have not gotten HPV or cervical cancer or had an abnormal Pap in the past decade. "I get a lot of pushback from my patients who are used to having their yearly Pap, but national guidelines say the test is unnecessary for older women, as well as for any woman who has had her cervix surgically removed for noncancerous reasons (hysterectomy)," explains Alyssa Dweck, M.D., a New York gynecologist. (The Mayo Clinic says there are situations in which a health care provider may recommend continued annual Pap testing after age 65.)

Annual mammogram

False-positive results can lead to further tests, unnecessary treatment, emotional upset and expense. So now the American Cancer Society says that if you're at average risk for breast cancer, starting at the age of 55 you can switch to mammos every other year. Here's the caveat: Women who carry genes linked to a higher possibility of the disease and those with a family history still need more frequent monitoring.

In any case, a good rule of thumb is to sit down with your doctor before agreeing to any procedure. Who knows? You might be able to schedule a massage instead of a mammogram.