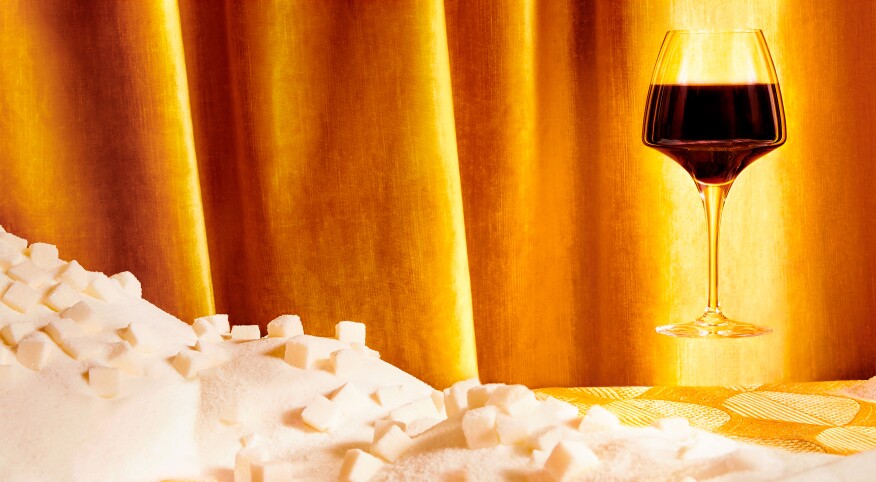 As we charge into the winter holiday season, the celebrations dotting our calendar go hand-in-hand with rich food and drink, opening the door to unwanted weight gain. One way to control calorie intake is to switch things up and choose healthy alcohol. "Selecting alcoholic beverages with a better-for-you twist (no pun intended!) is one tool in the toolbox to help people limit excess calories and sugar while still enjoying the fun social aspect of toasting with loved ones," says Sheri Kasper, a registered dietitian nutritionist. Here are five guilt-free choices to reach for over the holidays and still have the time of your life.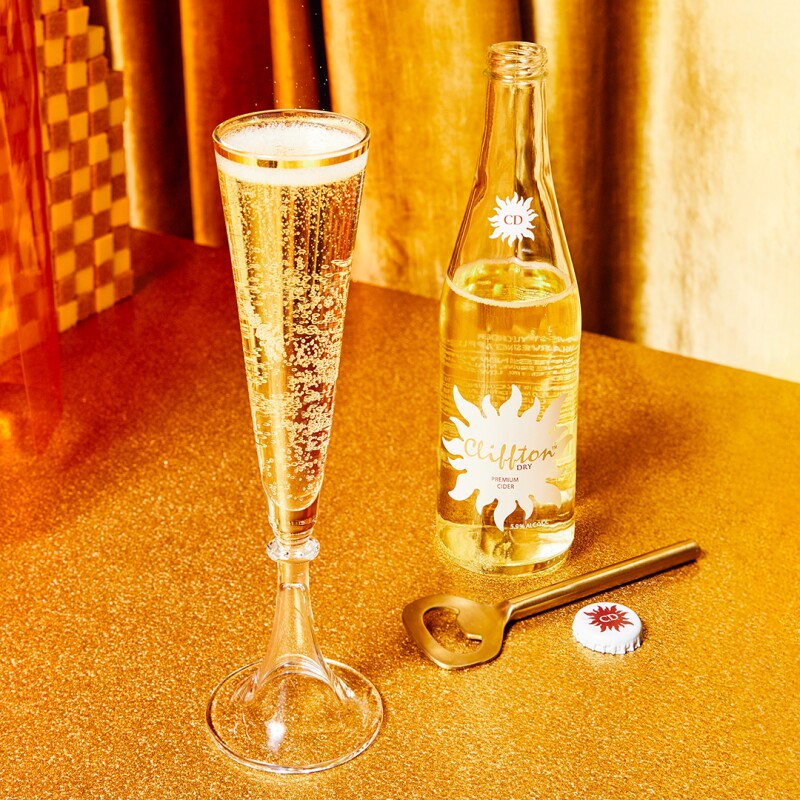 Sparkling Wine by Cliffton Dry

Hailing from Cape Town, South Africa, New Yorker Shelagh D'Arcy-Hinds was inspired to create Cliffton Dry, a delicate, low-AVB and low-sugar dry apple wine to satisfy today's health/wellness consumer. Instead of leaving you feeling sluggish after consuming — as is often the case with typical wines, Cliffton Dry boosts energy and is a perfect choice for day-drinking. Made with apples, the delicate clean wine has citrus and pear notes and is crafted to accompany your healthy farm-to-table tastes. Cliffton Dry shares some characteristics with a light Prosecco and Sauvignon Blanc and is best served in sparkling wine glasses or over ice with lime or lemon wedges. Tip: Cliffton Dry makes terrific cocktails, so take festive to the next level and present guests with Naughty in the Afternoon with rum or the showy Cliffton Spritz using St Germain.

Brazilian Old Fashioned Highball by Novo Fogo

Novo Fogo's newly released low-calorie canned cocktail arrives just in time for seasonal merrymaking. The Brazilian Old Fashioned Highball, courtesy of the 100 percent organic, zero-waste distillery, is the first-ever aged-cachaça-based canned cocktail, a carbonated drink that blends Novo Fogo Chameleon cachaça, vanilla syrup, orange and aromatic bitters and is meant to satisfy both rum and whiskey drinkers. Balancing a powerful mix of warm vanilla and orange flavors, this tropical variation on a global drink channels all the favorite seasonal spices we love.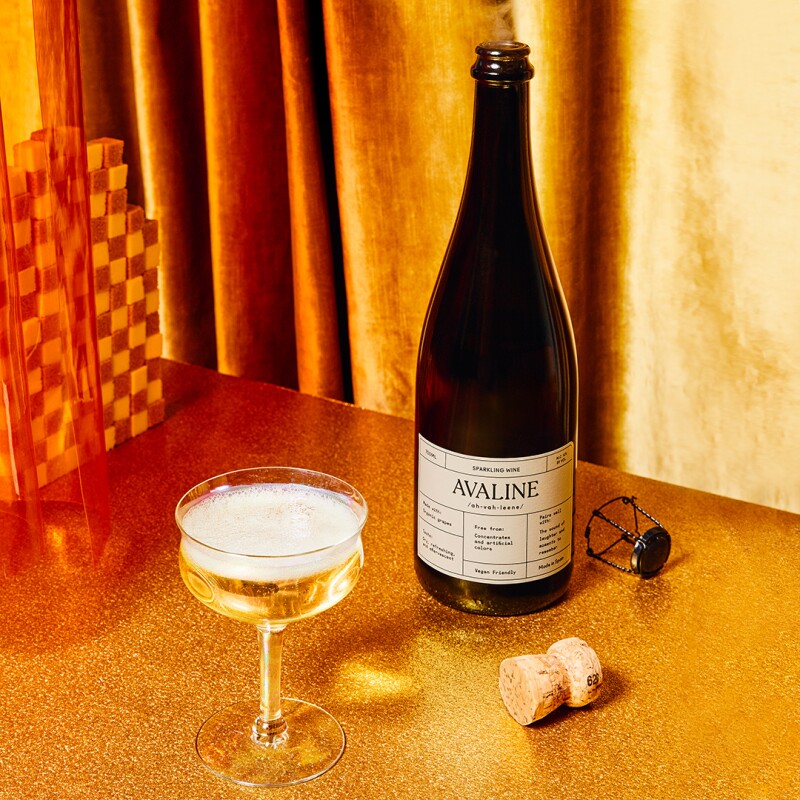 Avaline Sparkling by Avaline

Line your shelves with low-calorie, low-sugar Avaline Sparkling, a dry bubbly blending organically farmed grapes Xarel-lo, Macabeo and Parellada from Penedès, Spain, by storied winemaker Raventós i Blanc. Aged twice as long as others from the region, this sparkling is a light, crisp and refreshing wine you can "pour with confidence, enjoy, repeat." Global icon and wellness author Cameron Diaz and successful entrepreneur Katherine Power created this clean, vegan-friendly wine brand, the product of many evenings of — you guessed it — lots of wine and conversation with the intention of "transforming meals, sparking love and bringing us closer to those we care about."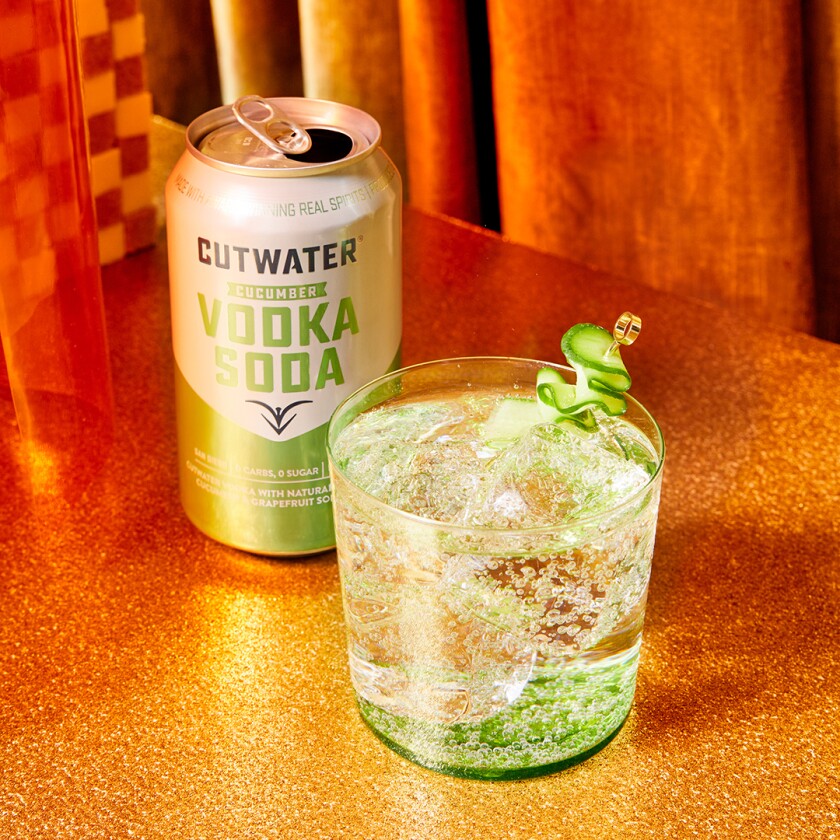 Cucumber Vodka Soda by Cutwater Spirits

Cutwater gets it. The holidays can be a stressful time, and they suggest reaching for their Cucumber Vodka Soda, which features the understated but nutrient-rich vegetable to evoke a mini-visit to the spa. (Think: spa water — with a spike!) The award-winning calorie- and carb-free Cutwater Vodka serves as the base for this cucumber-laced drink — as well as for its sisters, the lime and grapefruit vodka sodas.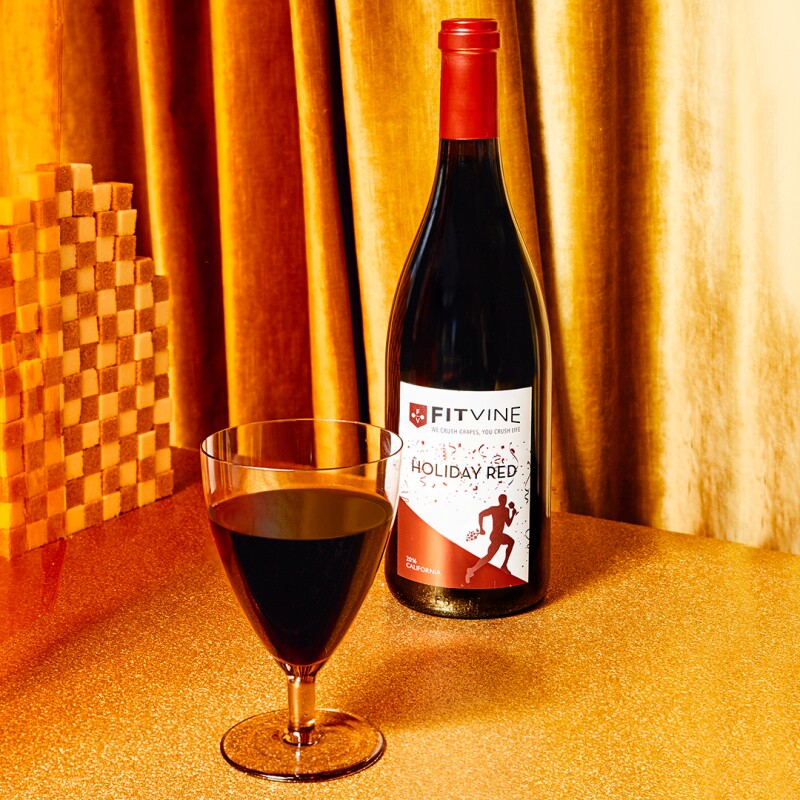 Holiday Red by FitVine Wine

FitVine's full-bodied, full-alcohol Holiday Red blend enlivens celebrations without all the sugar, a result of the fermenting process that lowers sugars, tannins and histamines. The robust gluten-free, vegan blend of 15 percent Merlot, 25 percent Petite Syrah and 60 percent Syrah has no flavor additives. It's a great option for those who love wellness as much as good times, with less than 1 gram of sugar in a whole bottle of FitVine, compared with typical wines, which have 1 gram/glass. Cheers to memory-rich — not sugar-rich — holidays!