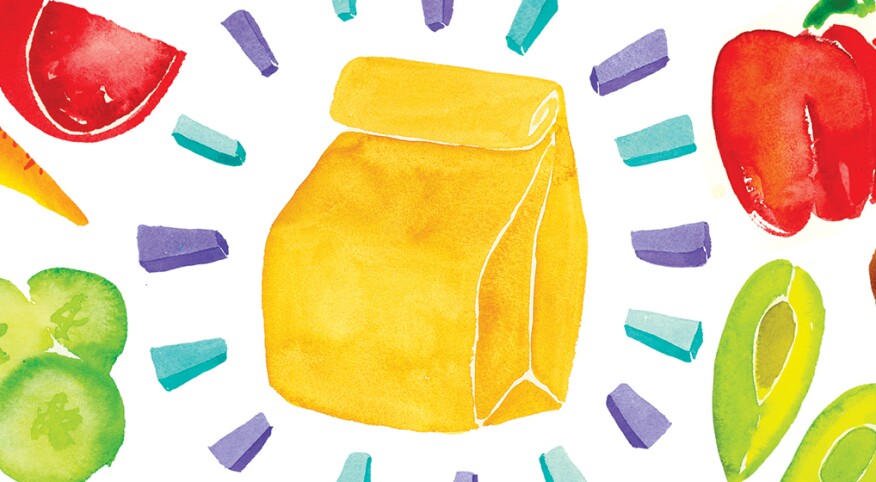 If your lunch for the past year or two has consisted of wandering from the couch to the kitchen multiple times to snack on everything from handfuls of chips to slices of cheese every five minutes, you're not alone. Unfortunately, when you return to the office, this type of lunch buffet probably won't be available. So we spoke with nutritionists and got the scoop on their favorite lunches to bring to the office when they need to stay full and healthy all day.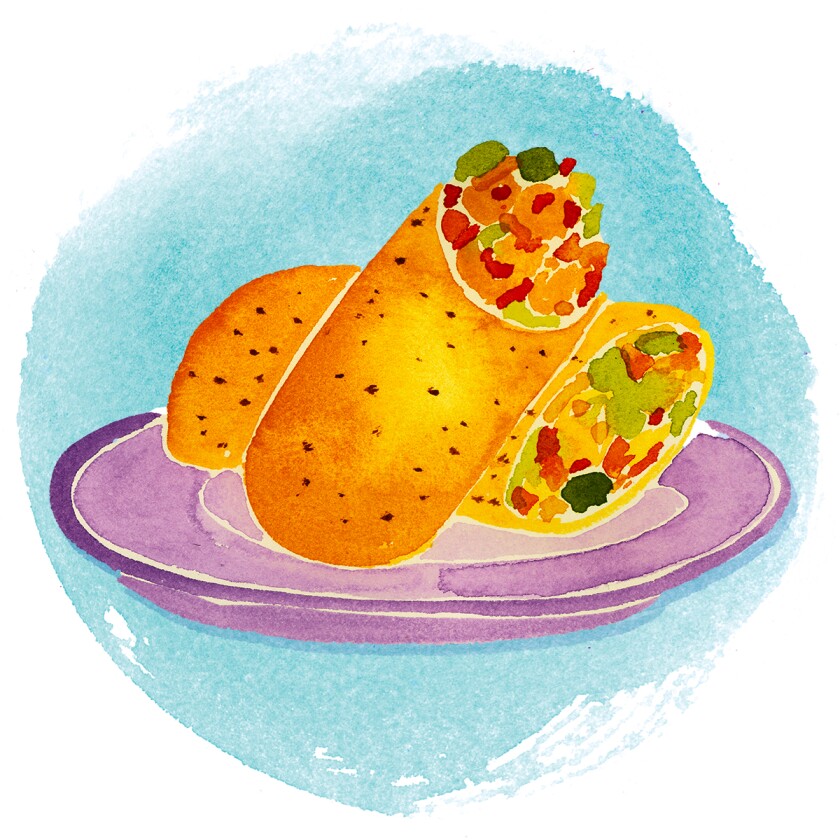 Ella Martyn

Accredited sports nutritionist and female fat-loss coach

Go-to office lunch: whole grain wrap with fajita chicken salad and avocado

Why this is her favorite: It's a healthy lunch based on a lean protein source, which preserves muscle tissue and increases satiety. It also has lots of plant fiber and is low in calories per bite. "It has all the ingredients for a filling meal that keeps hunger at bay, and provides enough energy to focus on afternoon work without hitting a 3 p.m. slump," Martyn says. "Most women skip meals or opt for a meal that's low protein, which results in overeating in the day or snacking." As a result, she says, their energy crashes and they end up reaching for chocolate and cookies.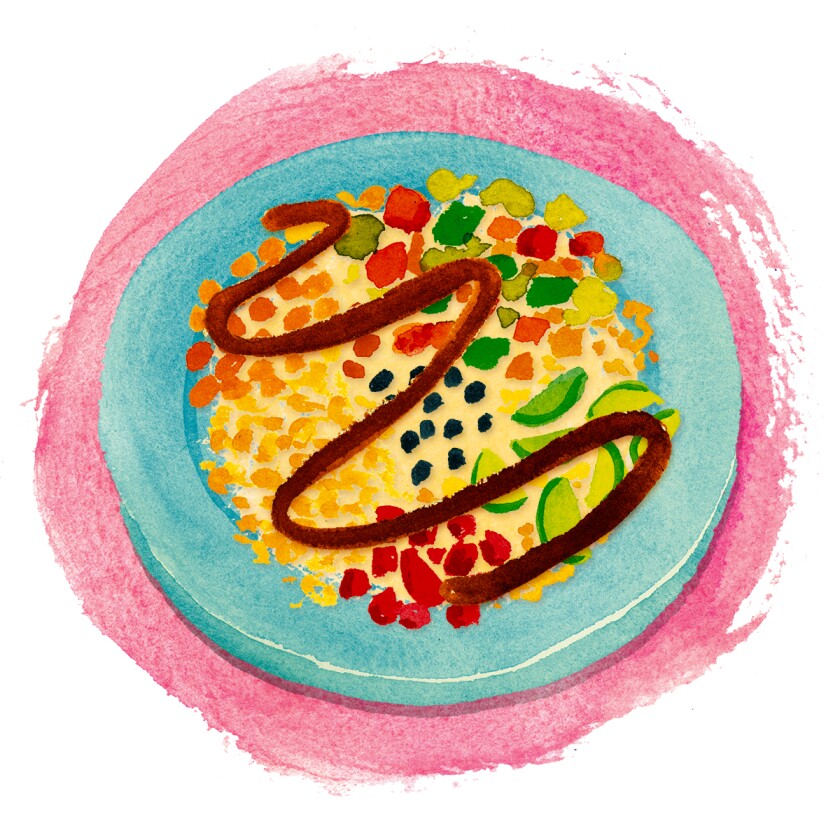 Mary Wirtz

Registered dietitian and consultant for Mom Loves Best, a website that helps moms navigate motherhood

Go-to office lunch: A precooked whole grain — she rotates among barley, quinoa and brown rice with beans or lentils mixed in for protein. If she has roasted veggies, she mixes those in. If she has fresh chopped tomatoes and cucumbers, those will be added. Typically, she also adds feta cheese, roasted pumpkin seeds and balsamic vinaigrette dressing. She pairs this with a side of fresh fruit.

Why this is her favorite: It's a balance of a high-fiber carbohydrate and lean protein. "Fiber and protein take longer to digest, so it will leave you feeling full for an extended period after the meal," Wirtz says. "Including fruit after the meal helps to fight off any sweet tooth cravings — while also sneaking in more fiber and nutrition."

Jody Bergeron

Registered nurse and nutritionist

Go-to office lunch: farro, black beans and corn with shredded cheddar cheese — topped with red cabbage/lettuce, diced red pepper, avocado, cilantro, lime juice and ranch dressing

Why this is her favorite: Farro is an excellent source of whole grains and complex carbs, Bergeron says. In addition, it packs 6 grams of protein and 5 grams of fiber in a three-quarters of a cup serving. The black beans are also a great source of protein and fiber. The one-third serving of an avocado provides additional fiber, healthy monosaturated and polyunsaturated fats, and 20 vitamins and minerals.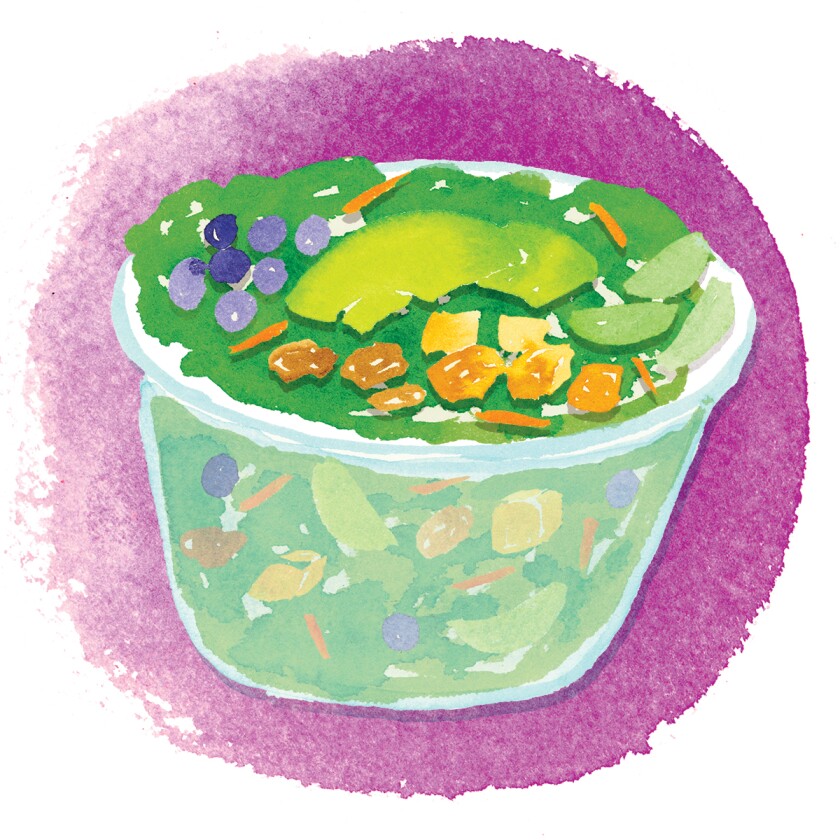 Heather Hanks

Nutritionist with Life Insurance Star

Go-to office lunch: Fill a large food container with an organic green lettuce mix, sliced avocado, cucumbers, grilled chicken, shredded carrots, blueberries and some raw walnuts drizzled with olive oil, lemon juice and sea salt. Shake the container and store in the office fridge until lunch.

Why this is her favorite: This salad keeps well and tastes great, especially after all the flavors marinate together for several hours. The trick is not to overdo it on the dressing, as this can make the salad soggy. "Chase this down with unsweetened tea, and you'll feel full yet light all afternoon," Hanks says.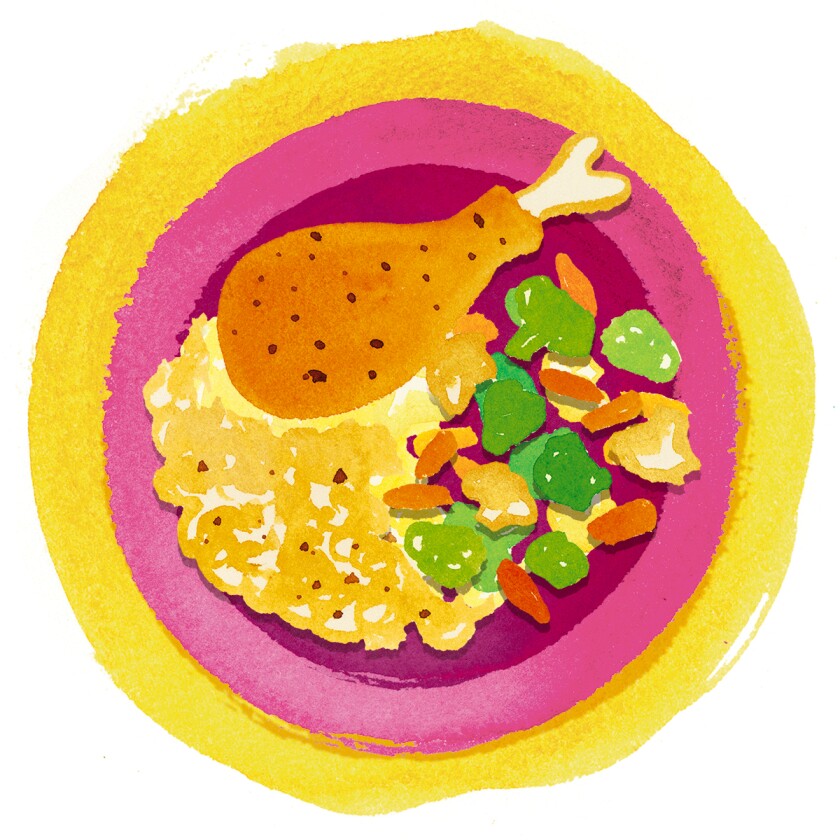 Shena Jaramillo

Registered dietitian and owner of Peace and Nutrition

Go-to office lunch: baked chicken, quinoa and roasted veggies

Why this is her favorite: The chicken and vegetables can be seasoned and batch-cooked at the beginning of the week, Jaramillo says. These can quickly be tossed in a food container for grab-and-go items.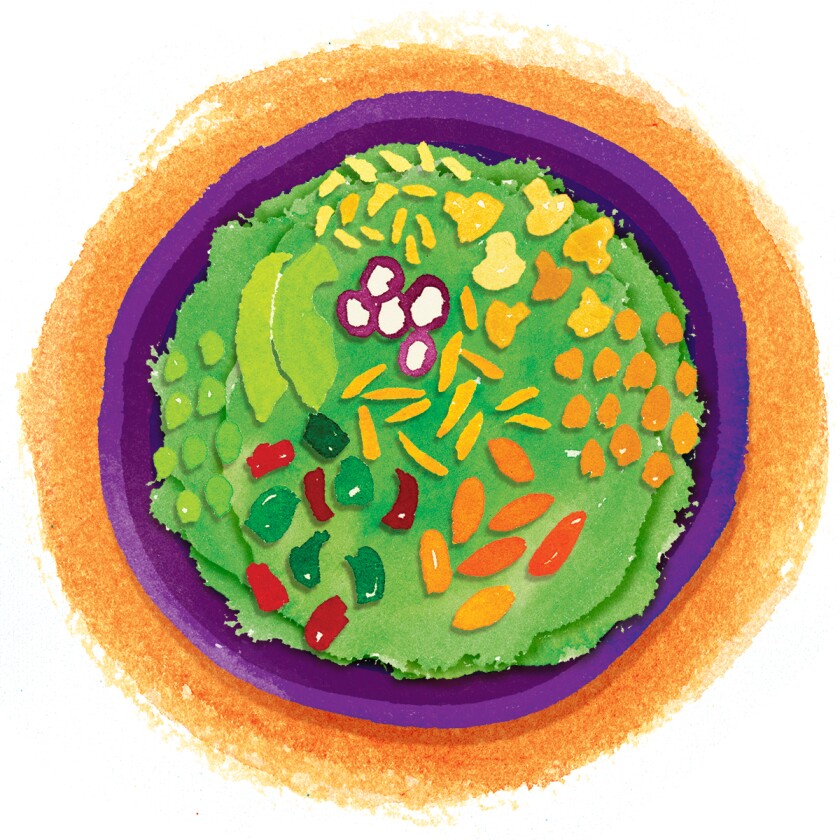 Kelly Wagner

Registered dietitian with Nutriving LLC

Go-to office lunch: Create a gigantic salad with all the fixings, using these ingredients: greens; either farro or whole wheat pasta; beans or edamame; raw veggies such as chopped mushrooms, carrots, radishes, bell peppers, onion; seeds like sunflower; a fat such as cheese or avocado; a homemade dressing heavy on the herbs like basil vinaigrette or yogurt cilantro lime.

Why this is her favorite: It has lots of fiber from all the vegetables; carbs from the grains and beans; protein from the beans, seeds and cheese; and fat from the cheese, avocado and dressing. "A balanced meal like this helps keep me full and satisfied for hours," Wagner says.