"The idea of sleeping with someone who wasn't my husband seemed insane."
What to do about the Pampered Chef-shaped elephant in the room.
The buzzy superfood has some sweet health benefits.
Your future self will forever thank you.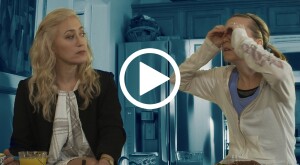 Guilt Is An Overrated Emotion. Or Is It?
Don't miss out! Catch a fresh new episode of "The Other F Word"!
Sign up to receive our free weekly newsletter every Thursday.