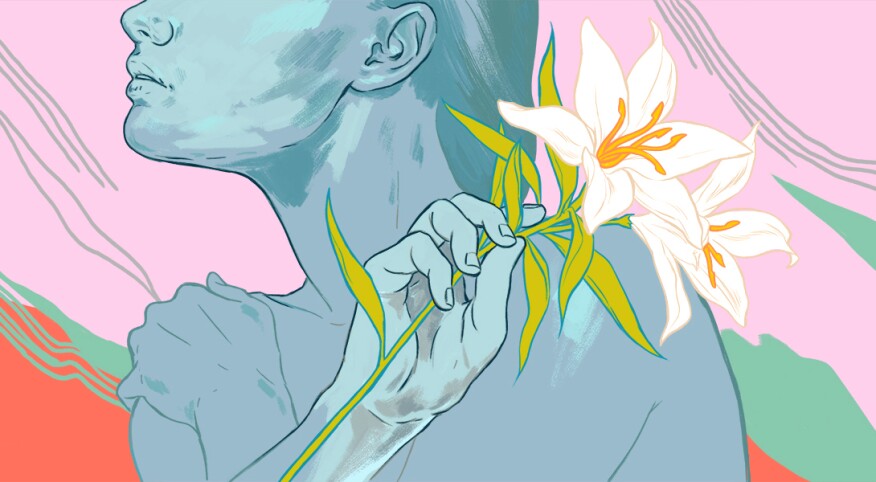 Charlene* was only 19 when her parents arranged for her to marry Jacob. She had known him since grade school, though not well. In their small, isolated community, arranged marriages were not uncommon. But lately, more and more young people had left the community, moving to towns and cities where they could attend college and be a part of the modern world. Charlene thinks the trend was what motivated her parents to marry her off quickly.
"Most people in our world had lots of kids," Charlene explains. "Four children was considered a small household. My parents only had my brother and I, and I know they were terrified I would leave. Marrying me off to someone appropriate and local was the best way to keep me close."
At first, Charlene was excited about her marriage and about her future. Jacob was a nice boy from a great family. He had many sisters and they quickly embraced Charlene, who had only known what it was like to have a brother. The couple had a shared history and common goals: Family, faith and community. At age 19, Charlene felt her path was set and the future was bright.
But when Charlene was 21, her world started to darken. Despite no lack of trying, the couple was unable to conceive. Jacob grew frustrated. Frustration gave way to anger, and anger unleashed what became years of abuse.
Charlene kept her problems, and her bruises, hidden from everyone she knew. She endured 15 years of a loveless, abusive marriage until finally, at age 36, Charlene woke up.
"I had been fantasizing about leaving for years," Charlene recalls. "But I'd never been on my own." Charlene's husband had convinced her that she wasn't capable of being independent, and she was terrified of leaving her parents and her community.
"Sometime after my 36th birthday, I started to assess my life, and I realized I didn't want to turn 40 and still live in this house with this man. It was kind of a midlife crisis but more like a wake-up call."
So Charlene gathered all of her strength and newly discovered independence, moved to a neighboring town, retained an attorney and began the process of divorcing her husband. When it was over, she moved to another state to live with an old friend who had left the community years before. She enrolled in a community college and began working for the city's parks department.
"I made so many friends," Charlene remembers. "My roommate was divorced, too, and she was always going out. I would join her sometimes, or I'd hang out with people from work or school. I was in my late 30s and discovering what it was like to be independent and have fun."
It was only a matter of time before Charlene was asked out. And for the first time, at age 37, Charlene started to date.
"It was a whole new world to me. I didn't really know anything about adult relationships. I'd been married for most of my adult life."
It wasn't long before Charlene found herself at the end of a date with a man she'd been seeing and, for the first time, she sensed the modern-world expectation that they would have sex.
"I'd been out to dinner four times with this really sweet guy. We'd kissed and held hands but I'd never been to his home….certainly not in his bed," Charlene recalls. "Growing up, not having sex before marriage was a rule you didn't break."
So when it came to sex while dating, Charlene felt like a virgin. The idea of sleeping with someone who wasn't her husband seemed insane. For all the risks she had taken and all the changes she had made, this was one line Charlene felt she could not cross. The only problem was how to explain this to her date. Charlene was carrying a sense of shame about her past, and she wished more than anything that she could erase it.
"I must have completely freaked him out. We went into his bedroom, and I started crying. He knew about my ex-husband, but I don't think he understood how inexperienced I was or how I would react to the idea of having sex with someone else. For me, it felt like the first time and it really felt wrong."
Sadly, that was the end of that particular relationship. "Not because I didn't want to sleep with him. It was because of my reaction. I completely freaked out and that freaked him out, and he was like, 'I'm out of here'. I never told him how I felt about sex before marriage because until that night, I didn't know how I would feel."
Charlene realized she needed to be upfront with any man she might date.
"There's no way to press rewind and change the past, but we can start over spiritually," Charlene says. So while Charlene is not blind to the fact that she technically lost her virginity to her husband when she was 19, she decided to embrace the identity of being a "born-again virgin." Today, at the age of 40, Charlene is saving sex for marriage.
"It's obviously symbolic," Charlene says, "but that's what faith is about." And Charlene, despite her traumatic past, has a lot of faith.
Now, when Charlene meets someone new, she tells him right away about her born-again virgin status. If a man doesn't pass this initial litmus test, Charlene knows he's not the man for her.
"Surprisingly, a lot of men are cool about it, even at this age," Charlene says. Although she does recall one man who, upon learning that she was saving herself for marriage, literally asked for the check in the middle of dinner and abruptly ended their first date! "It's better to know right away if a guy is that type of person," she says, laughing.
Charlene says she has a harder time with the reactions she gets from other women. Charlene reports being laughed at, dismissed and patronized. One woman said, "Yeah, we'll see how long that lasts" and another suggested that Charlene might not be interested in men.
But Charlene is not a 40-year-old virgin by choice because she is looking for anyone else's approval. And she believes with all her heart that her partner for life is out there somewhere.
"I know I'll find love again. When it's right and I'm ready again, I'll get married again and everything will feel like it's the first time."
*The names have been changed.