10 Of The Best Sneakers For Women 2023 From Trendy To Classic
They are cute, comfortable, and ideal for mornings through evenings.
I decided long ago that heels were not for me. The blisters, crushed toes and painfully slow steps that I was forced to take simply weren't worth it. So, I've been on a quest to find the perfect sneakers. They need to be comfortable (for some reason, not all sneakers are as comfy as expected), cute (I don't need to look like a marathon runner at all times) and ideal for mornings through evenings — because who has time to change their footwear a million times a day?

Oh, and if you're looking for the uber-trendy Converse . . . you won't find them on my list. I love, love, love the look — but they are terrible for support, and I just can't wear them for an entire day without my feet aching. Here are a few of my personal picks.


Rothy's The Lace Up Sneaker
Maybe you're not ready to wear a leopard print top or leopard print leggings. But leopard print sneakers? You could be head-to-toe in black, but when you add these sneakers, in Little Desert Cat, you'll be the coolest woman in the room. And that's not all. These babies can go into the washing machine and come out looking like the day you purchased them. $169 at rothys.com


Gola Chicago Sneaker

These give off a very calming vibe — from the muted colors to the casual style — and we're here for it. They really don't look like an exercise sneaker, which is exactly why we love them. $110 at evereve.com


Madewell Kickoff Trainer Sneakers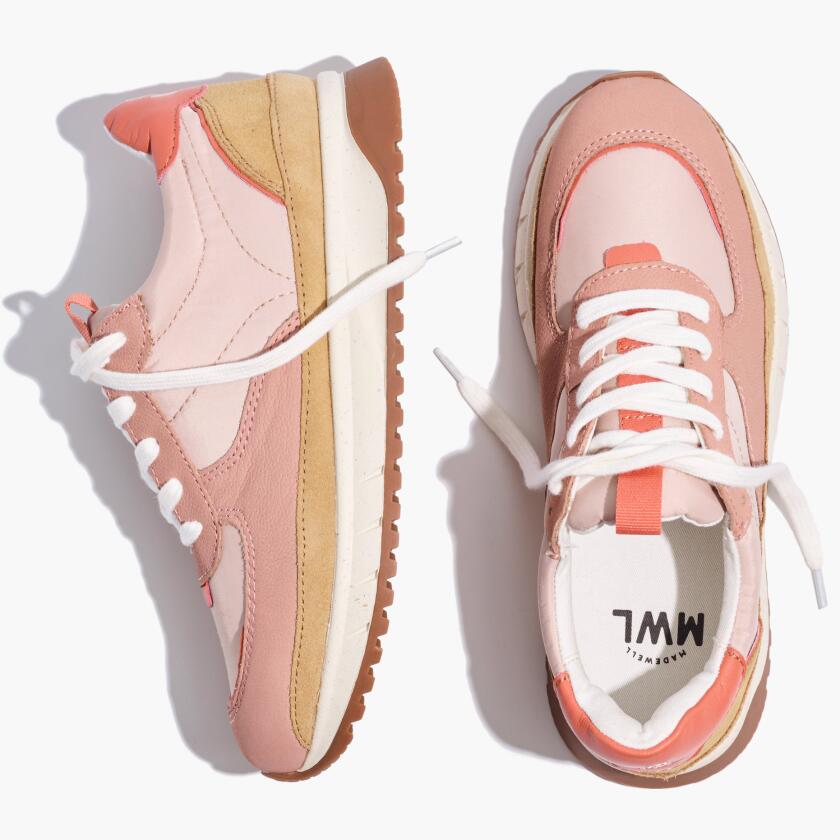 They're just so puuurty! But these recycled sneakers were also designed to feel like you're walking on a cloud. My verdict: If the cloud was supportive and gave a little bounce then, yes, you'll feel like you're walking on a cloud in these sneakers. They frequently go on sale, so I'd wait until they're 20 percent off before pulling the trigger. On sale for $59.99 at madewell.com


Birdies The Cardinal

I once spotted fashion designer Cynthia Rowley wearing a pair of sneaks very similar to these. She paired them with a dress and I was sold — except I looked up the brand she was sporting, and the sneakers topped $500. These come in at a more reasonable price but offer the same look. If you work in an office where traditional sneakers aren't totally acceptable, then these should be your go-to shoes. $90 at birdies.com


Cardi B Club C V2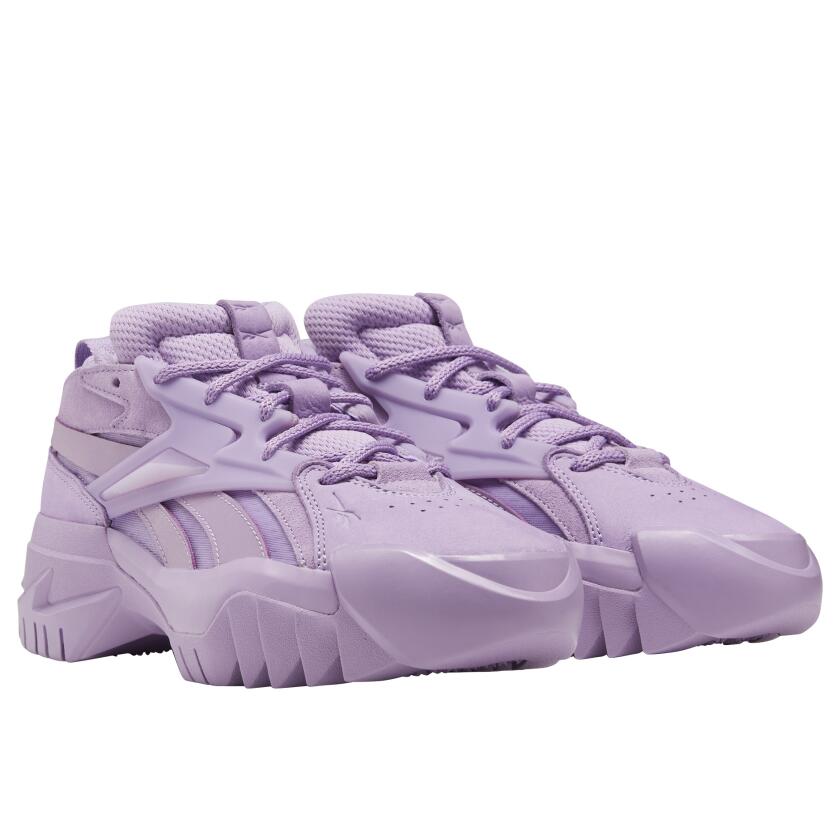 Kick it up a notch with these Cardi B shoes by Reebok. They're a combo of retro with new school — and these are the boldest sneakers we've ever spied. These are the sneakers to bring to the club (but who am I kidding — I wear these to the school drop-off line just to show my teen who is boss). On sale for $60 at reebok.com


Adidas Multix Shoes

I bought these in multiple colors because they're so comfortable. You can get them in the standard black and white or go outside your comfort zone, as they come in all sorts of fun colors. These simple sneakers go great with leggings, jeans and just about anything casual. I've worn them as I've raced down the street when I'm running late — or sitting at brunch with my girlfriends. They've worked well in all situations. Plus, they're made from recycled materials so you're helping the environment. $63 at adidas.com


Air Jordan 11 Retro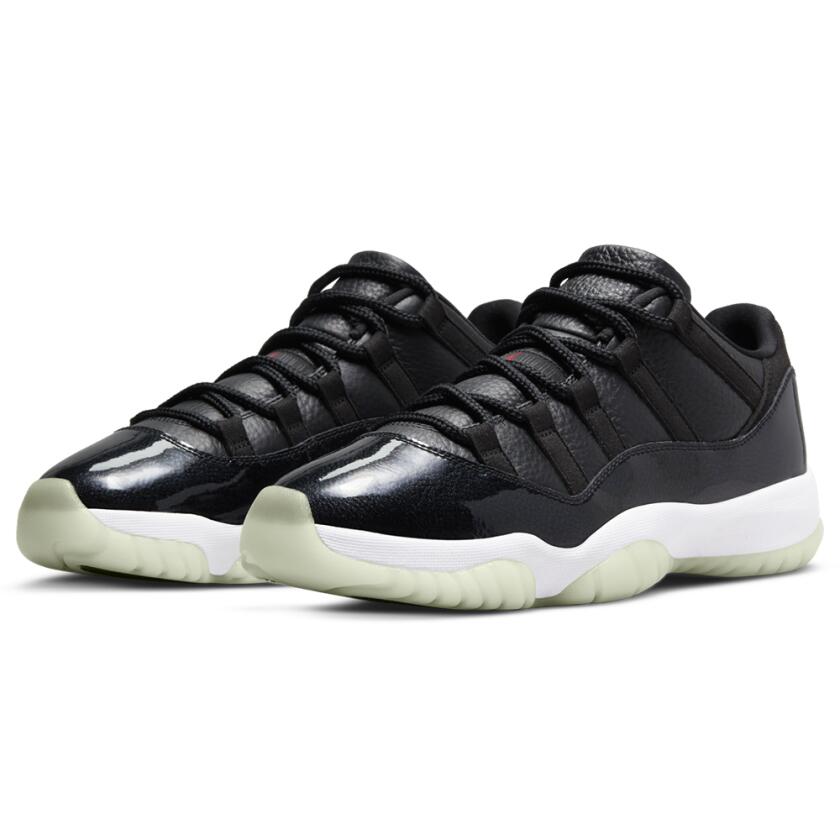 You may have to stand in line for hours to get these. Do it. They advertise these as the same style that Michael Jordan wore while winning 72 games. That's a stretch for us. I just want a pair to keep me going throughout my day without getting my feet tired and without convincing me that I need a 1 p.m. nap. These do the trick, and they look retro, which means I'm trendy wearing them. $225 at nike.com

Possession Dusty Pink
They're feminine yet sporty and fun. They provide much-needed height, and while they're a little heavy (literally, a little heavy), I love how adorable these look. They really dress up an outfit. $100 at stevemadden.com


Allbirds Women's Wool Piper Mids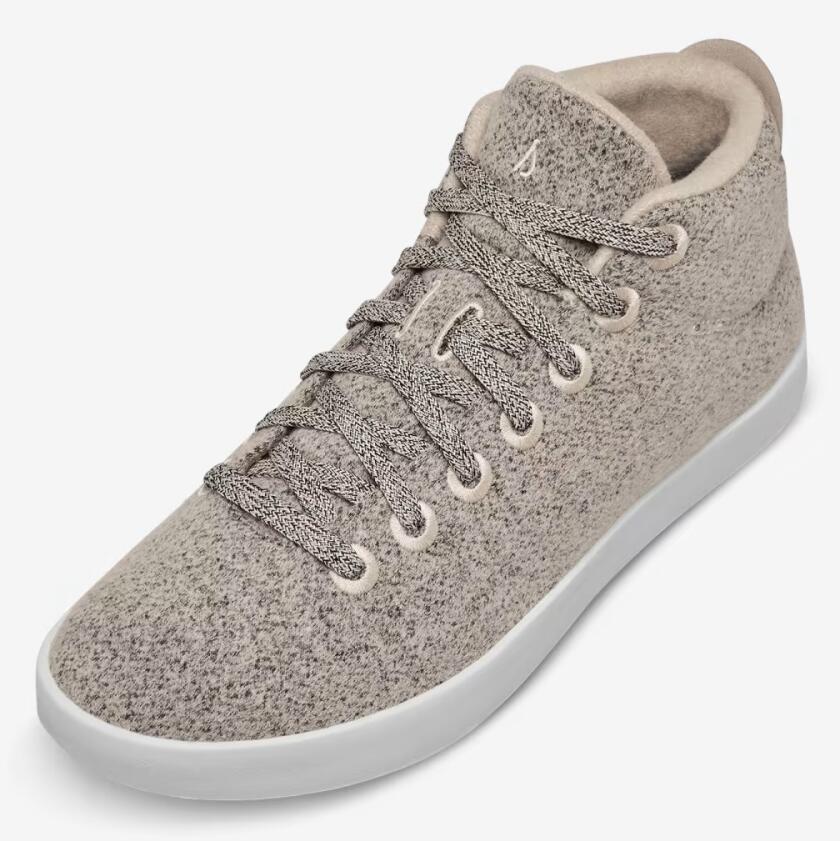 These are just the coolest. They're sleek and chic and give off a Scandinavian vibe, perhaps because they look so simple, woodsy and hygge? They're made with merino wool to keep you nice and warm, and you may be tempted to wear them sans socks because they feel similar to slippers. You do you. $120 at allbirds.com

Where do you all buy your shoes? Let us know in the comments below.