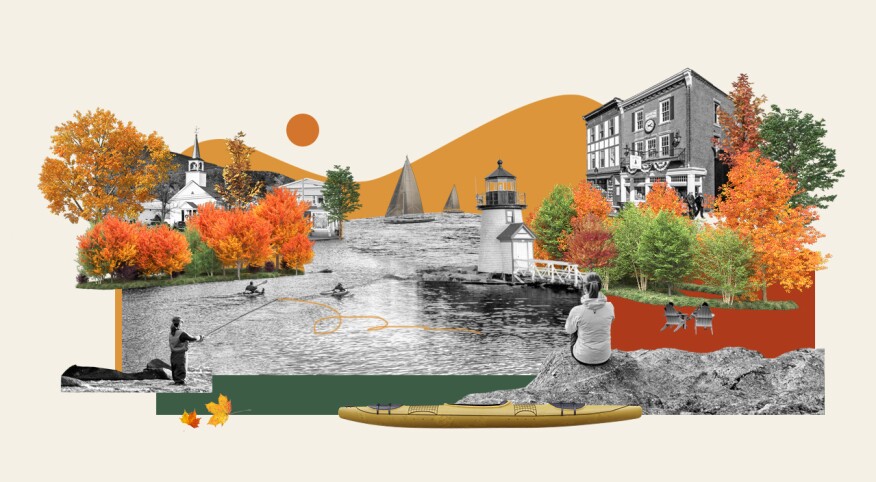 If you've decided to head to the Northeast for a fall vacation, get ready for a huge treat. As a lifelong New Englander, I've heard so many people say, after coming here, especially in the fall, that they don't want to leave.

Not only are there stunning views with all the fall foliage — many locations alongside the ocean —but you're also sure to stumble upon every kind of fall activity you can think of. So, whether you're planning a solo vacation, seeing New England with a friend or spouse, or visiting with the entire family, here are some must-see destinations.

1. Manchester, Vermont: Foliage doesn't get much better than in Manchester, Vermont, home to Mount Equinox. Manchester has lots of hiking, a quaint downtown and many places to kayak, bike and fish. If you're an architecture enthusiast, make sure to visit Hildene, the summer home of Robert Lincoln, the only child of Abraham and Mary Todd Lincoln to survive to maturity. It's a 412-acre estate with historic buildings and a Georgian Revival mansion.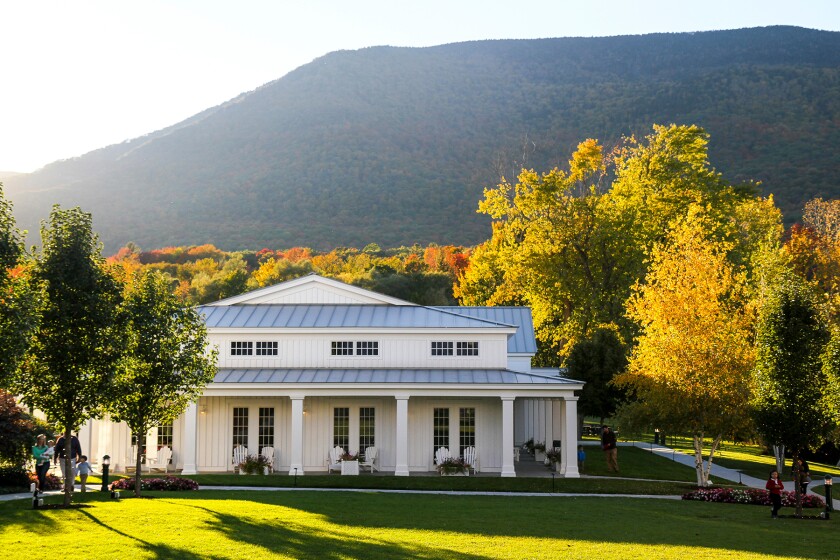 Where to stay: the Equinox Golf Resort & Spa, the Dorset Inn, Econo Lodge

2. Bar Harbor, Maine: If you're looking to spend lots of time outside, take a trip to Bar Harbor. It's home to Acadia National Park, a 47,000-acre park on the coast of Maine where you can enjoy hiking, biking, camping and some of the best views in New England. The downtown features wonderful shopping, dining, and many inns and hotels, if camping isn't your thing.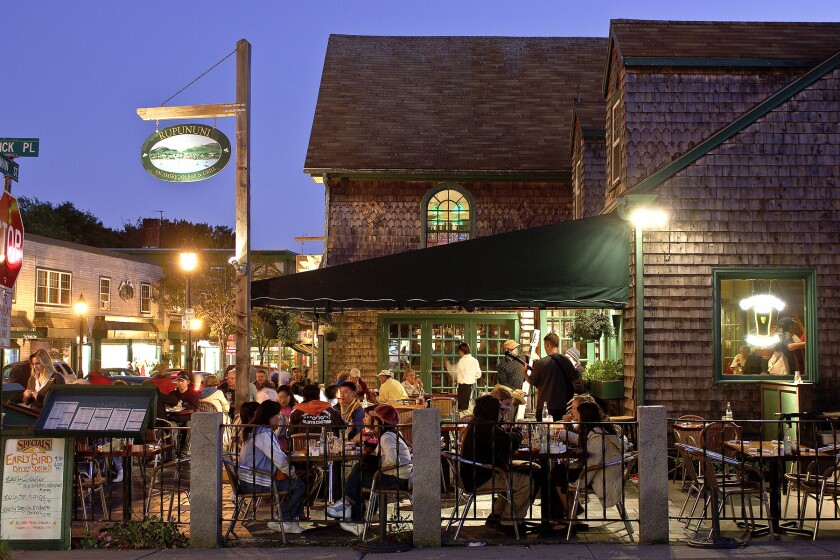 Where to stay: Bar Harbor Inn, Harborside, Mt. Desert Narrows Campground

3. Salem, Massachusetts: Arriving in Salem in the fall is extra-exciting, as it is home to the 1692 witch trials so it's known for its spooky vibe. The town has lots of museums, tours, historic sites and haunted spots for you to explore. If you're a fan of the movie Hocus Pocus, don't forget to research and check out all the filming locations.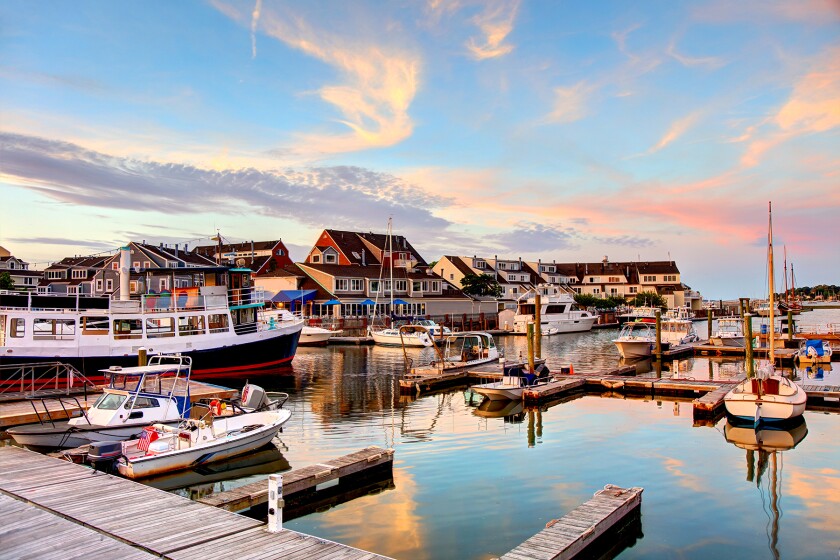 Where to stay: Salem Waterfront Hotel, the Hotel Salem

4. North Conway, New Hampshire: Enjoy the beautiful White Mountains and all the great shopping, dining spots and charming places to stay. North Conway boasts breathtaking views of the fall beauty and numerous places to hike. Take the Kancamagus Highway, which provides incredible fall-foliage scenery as you drive through the White Mountain National Forest.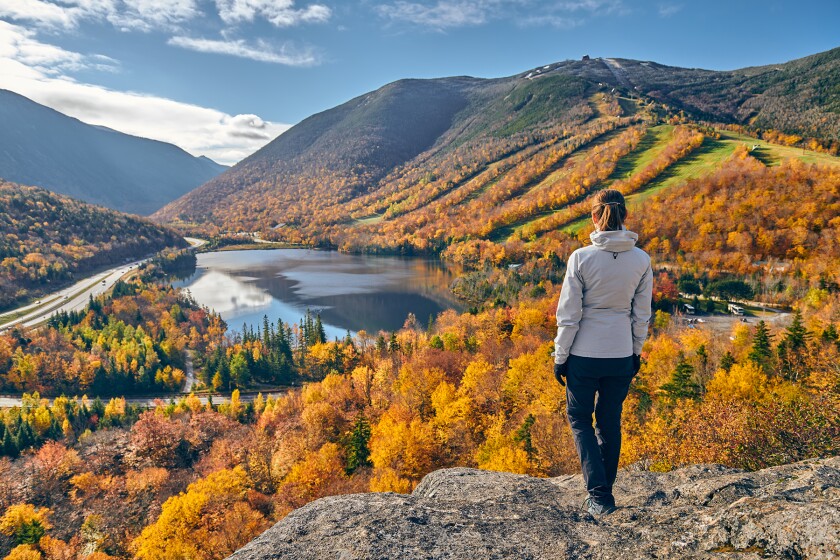 Where to stay: the School House Inn, Fairfield Inn & Suites

5. Providence, Rhode Island: Providence has fun nightlife and is known for its culture. If you're a foodie, the city will please your taste buds. It's home to Johnson & Wales University, which has one of the best-ranked culinary programs in the world. The restaurants and street food are like nothing you've ever experienced, and visiting the Roger Williams Park Zoo on a crisp fall day is sure to be a fabulous time.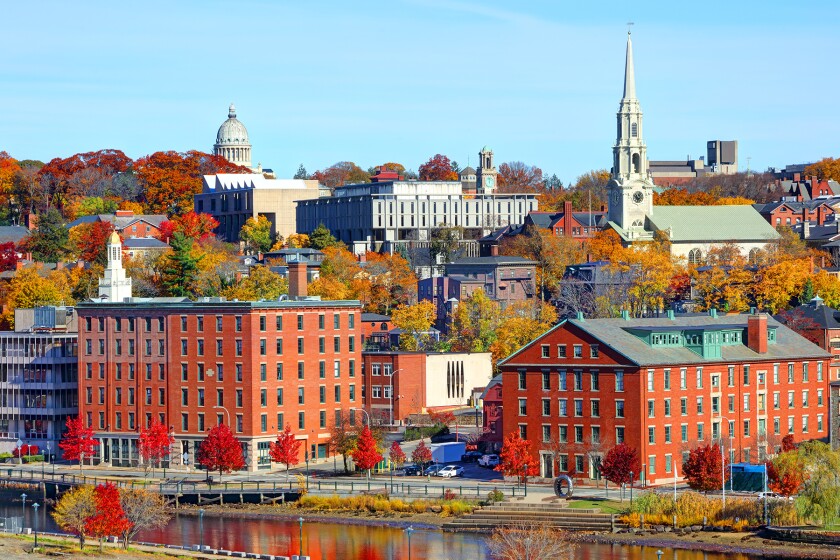 Where to stay: the Beatrice, the Wedding Cake House

6. Freeport, Maine: Home to the famous L.L. Bean retail store, Freeport also offers many delightful shops, fantastic restaurants, and inns and hotels to choose from. Stroll along the sidewalks with a coffee or hot cider on the first weekend in October, during Visit Freeport, which draws more than 200 artists and local food producers. There's always live music and plenty of activities for the kids. And the best part? The three-day festival is free.
Where to stay: Hilton Garden Inn, Holiday Inn Express, Harraseeket Inn

7. Mystic, Connecticut: While the movie Mystic Pizza made this waterfront village famous, it has always been known for its views of the Mystic River. While you're in town, stop at the Mystic Seaport Museum, walk the streets, and enjoy distinctive buildings, antiques shops and restaurants, including Mystic Pizza. The Mystic Aquarium is one of the only places in the country where you can see Steller sea lions.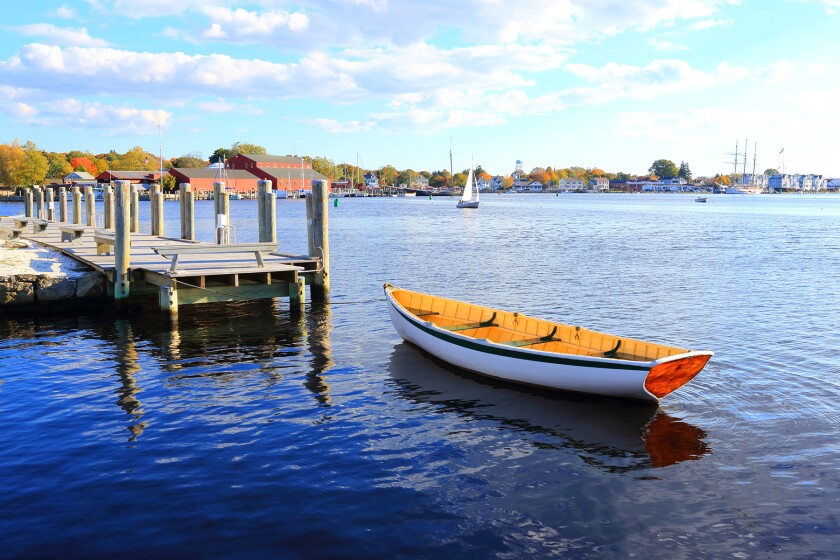 Where to stay: the Inn at Mystic, Steamboat Inn

8. Woodstock, Vermont: With its covered bridges and lovely downtown, Woodstock, Vermont, will make you feel as though you've stepped back in time. Walk around town and see the red barns, covered bridges and beautiful church steeples, all surrounded by mountains and the changing leaves. There are many places for hiking as well as farms where you can sample cheese and maple syrup.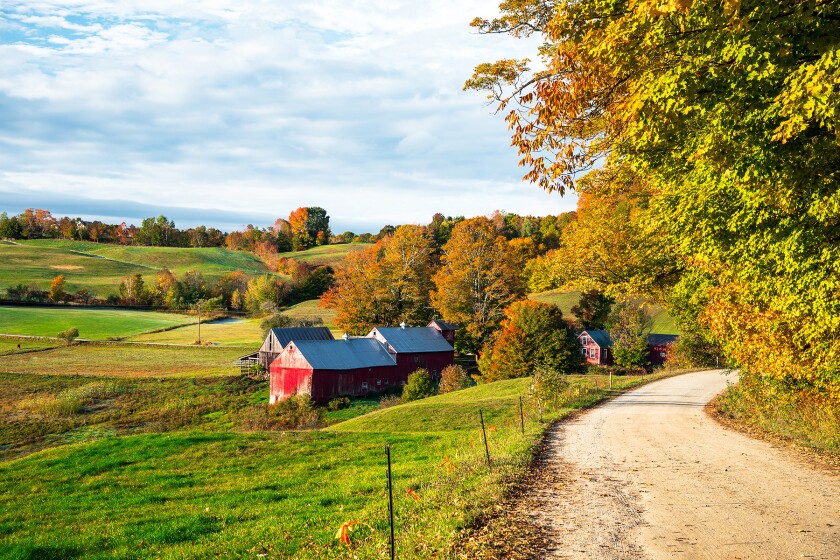 Where to stay: the Woodstock Inn & Resort, Sleep Woodstock Motel

9. Nantucket, Massachusetts: Nantucket is the definition of New England, with its cobblestone streets, amazing views and the famous Sankaty Head Lighthouse. The beaches are fabulous, and you must explore 'Sconset Bluff Walk, a public footpath that gives you a front-row view of historic New England–style homes. The cozy downtown hasn't changed much in the past century, and there are many locally owned stores and restaurants to try.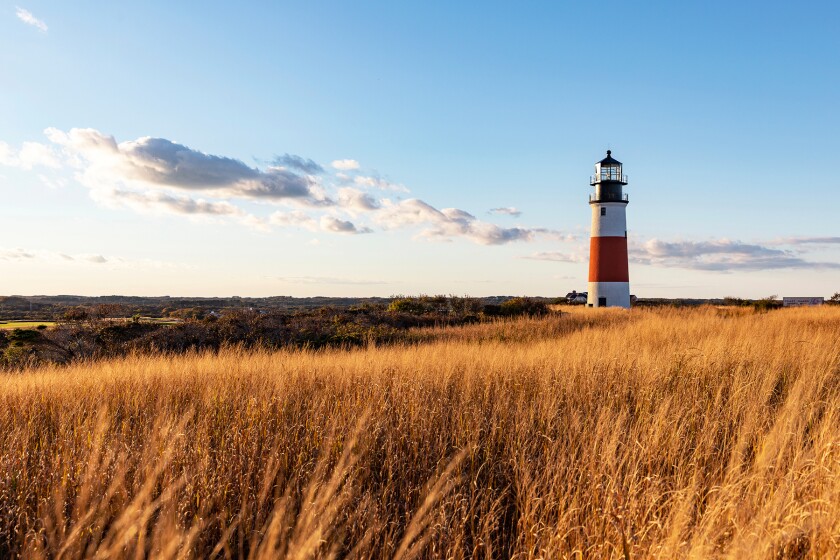 Where to stay: Nantucket Inn, the Beachside

10. Newport, Rhode Island: There's nothing like fall on the coast. Newport offers spectacular ocean views as the leaves change. Sign up for a fall harbor cruise, book an evening stroll where you can learn about some of the area's most haunted sites, or take the entire family on a hayride. Newport additionally has lots of opportunities to bike and hike, plus orchards where you can pick your own apples.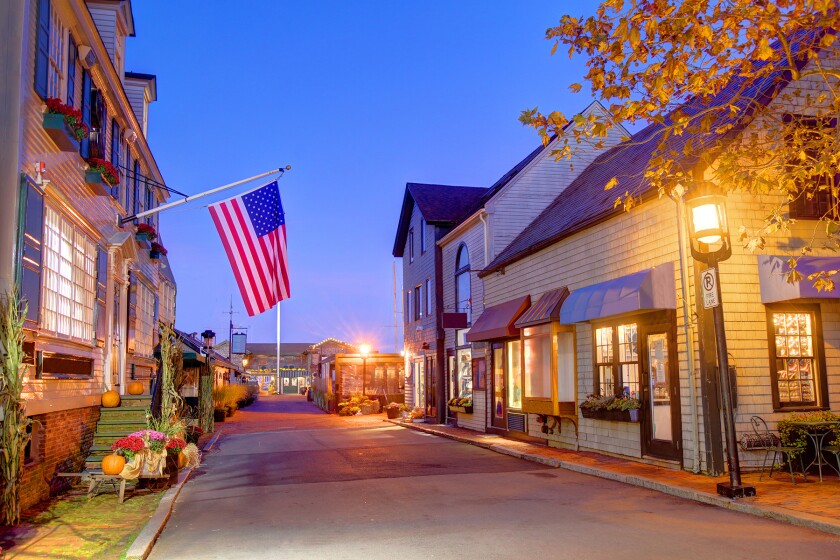 Where to stay: the Attwater, Newport Marriott

11. Washington, Connecticut: This simple, rural town has quaint farmers markets, farm-to-table dining and lots of beautiful inns to stay at while savoring the colors of the stunning leaves. You must visit the Hollister House Garden, an 18th-century home surrounded by English gardens. And if you're a fan of the TV show Gilmore Girls, make sure you stay at (or at least visit) the Mayflower Inn & Spa. The 58-acre retreat is said to have inspired the set for the show. Pack your hiking shoes and check out Kent Hills State Park, in neighboring Kent, where you can see waterfalls and do lots of walking.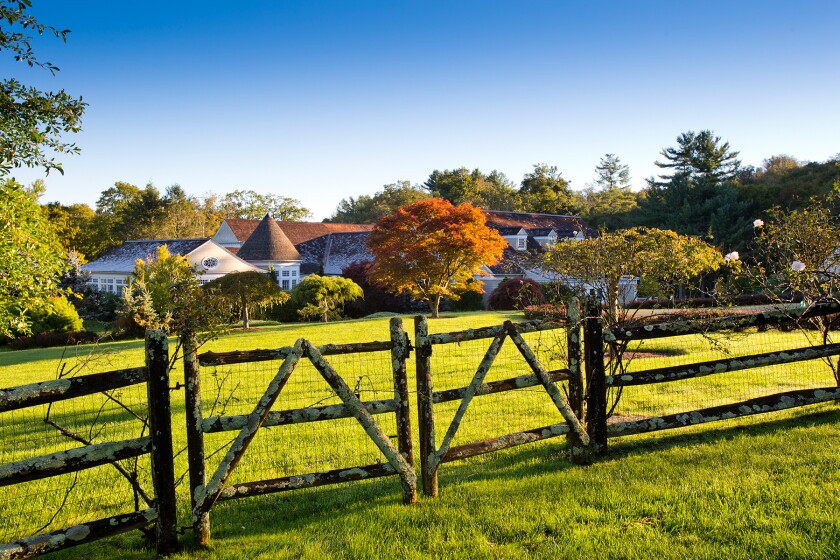 Where to stay: Mayflower Inn & Spa, the Hopkins Inn


Opener photo credits (clockwise from bottom left): Justin Cash, Getty Images (2), Kristy Durbridge/Alamy Stock Photo, Getty Images, Shutterstock, eStock Photo, Shutterstock
Inset credits (top to bottom): Danita Delimont/Alamy Stock Photo, Heeb Photos/eStock Photo,, Getty Images (3), Janice and Nolan Braud/Alamy Stock Photo, Getty Images (2), Stocksy, Getty Images, Courtesy The Mayfair Inn & Spa
Wondering what to wear while traveling? Here are pulled-together and comfortable outfits for every adventure.

What's YOUR favorite place to visit in New England? Let us know in the comments below.