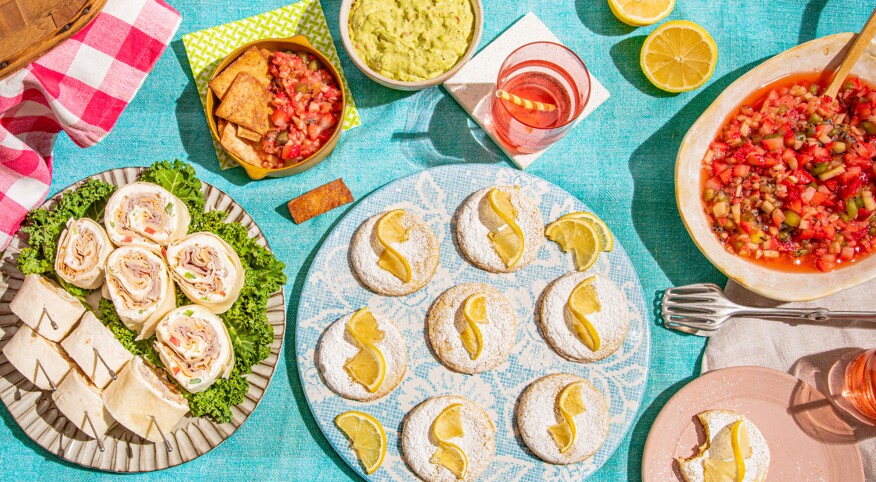 Nothing says "summer" quite like eating outside. These fast and fresh recipes will get you there in a hurry.!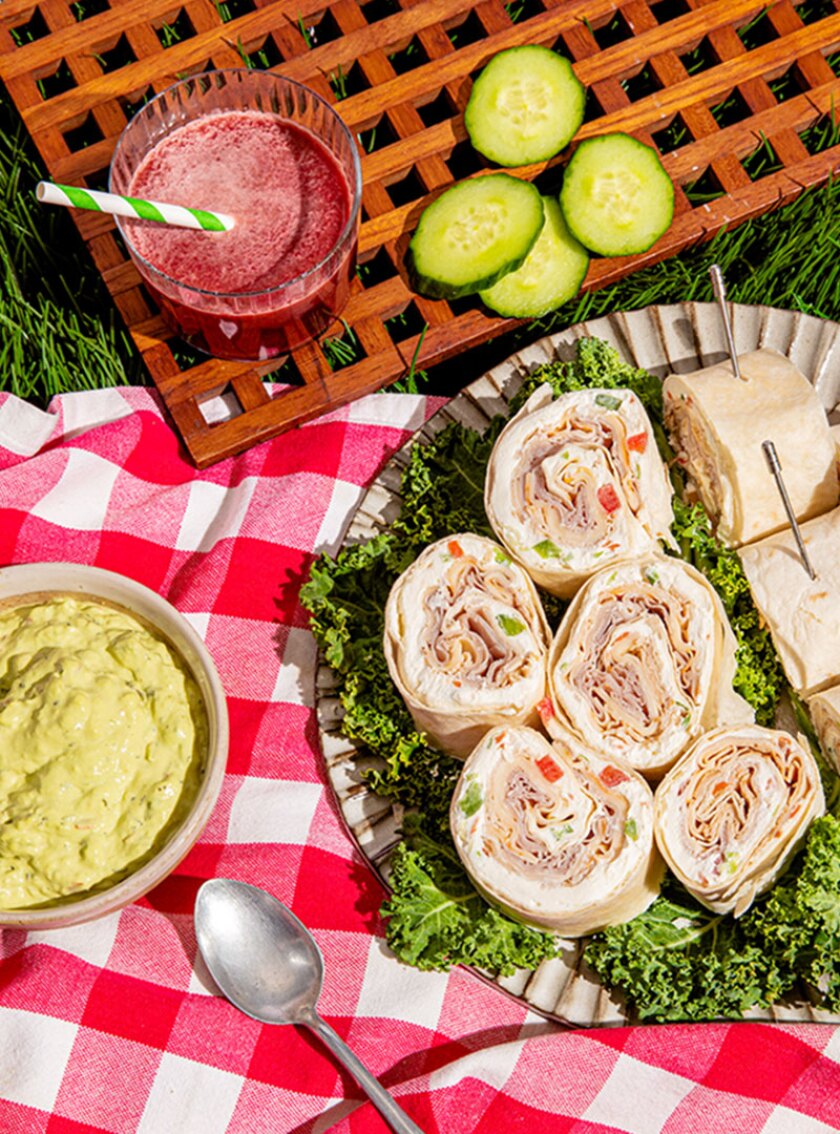 Ham-Chicken Pinwheels

This is more of a method than a recipe, which is why no specific ingredient amounts are called for.

Large soft flour tortillas

Garden vegetable cream cheese

Thin-sliced deli chicken

Thin-sliced deli ham

Thin-sliced provolone, havarti, or muenster cheese

Spread tortilla with a thin layer of cream cheese, covering the entire surface. Top with one layer each of chicken, ham, and cheese. Roll up tightly. Set seam-side down on a cutting board and use a serrated knife to cut 1/2-inch slices. Refrigerate in an airtight container, being sure to pack near an ice pack for your picnic. One roll-up makes approximately 10-12 pinwheels.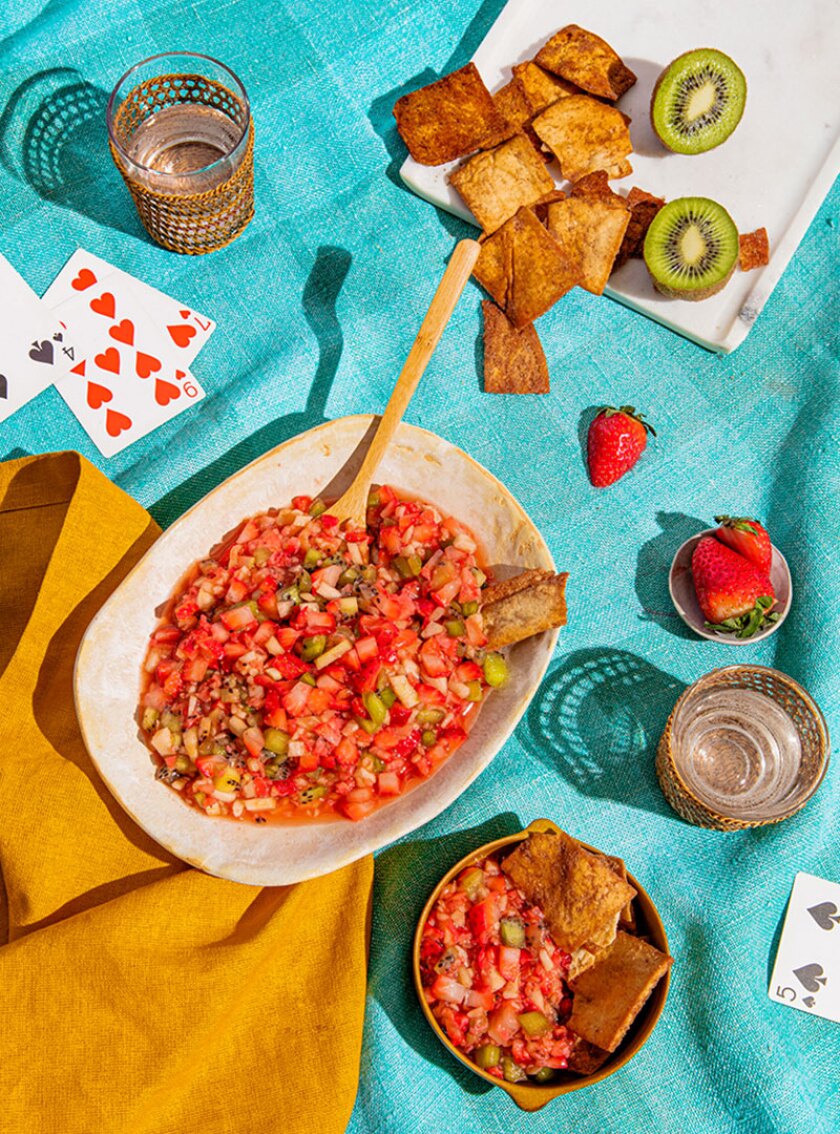 Strawberry Fruit Salsa

1 ripe kiwi, peeled

1 apple, peeled and cored

2 cups fresh strawberries, rinsed and hulled

¼ cup strawberry spreadable fruit

1 tablespoon brown sugar

Cinnamon pita chips, to serve

Cut the fruit into chunks of about the same size and place in the bowl of a food processor. Pulse about 8 times, until coarsely chopped. Add the spreadable fruit and brown sugar. Pulse another 8 times or until desired consistency. If you don't have a food processor, chop all the fruit as finely as you like it, then gently combine with the spreadable fruit and brown sugar.

Serve chilled with cinnamon pita chips. Makes approximately 1½ cups salsa.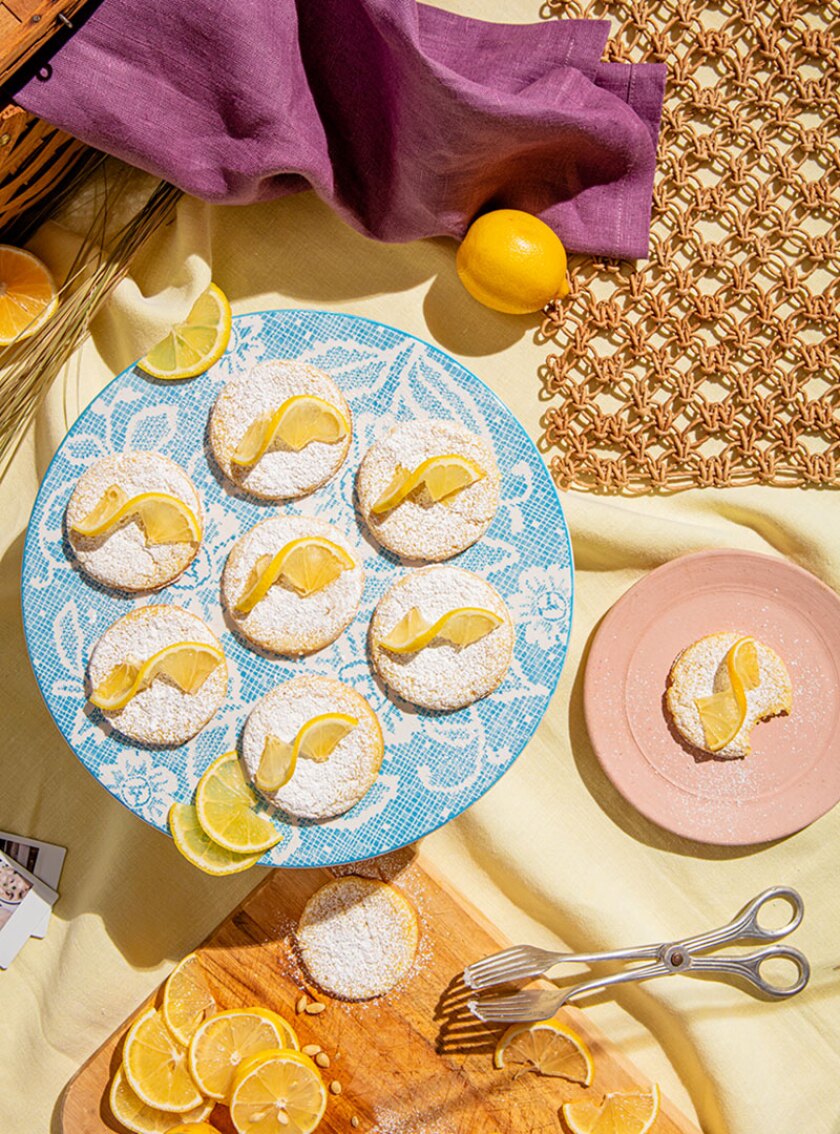 Lemon Dream Cookies

1 box lemon cake mix (such as Duncan Hines Lemon Supreme)

1 teaspoon baking powder

Grated zest of one lemon

1/3 cup vegetable oil

2 eggs

Approximately 1/2 cup powdered sugar

Combine cake mix, baking powder, and lemon zest in a bowl. In a small bowl, combine oil and eggs. Dump the egg-oil mixture on top of the cake mix mixture and combine with a wooden spoon. Cover the bowl and chill for at least 30 minutes to firm up. While the dough is chilling, preheat the oven to 350 degrees and coat a cookie sheet with nonstick cooking spray or line it with parchment paper.

Roll the chilled dough into balls, about a tablespoon at a time, and place one inch apart on prepared cookie sheet. Bake for 7-9 minutes, or until puffed in the center.

Remove the cookie sheet from the oven and immediately dust cookies with powdered sugar while still on the sheet. Cool 2 minutes before removing to a wire rack to cool. Repeat with remaining dough. Store airtight. Makes about 2 dozen.