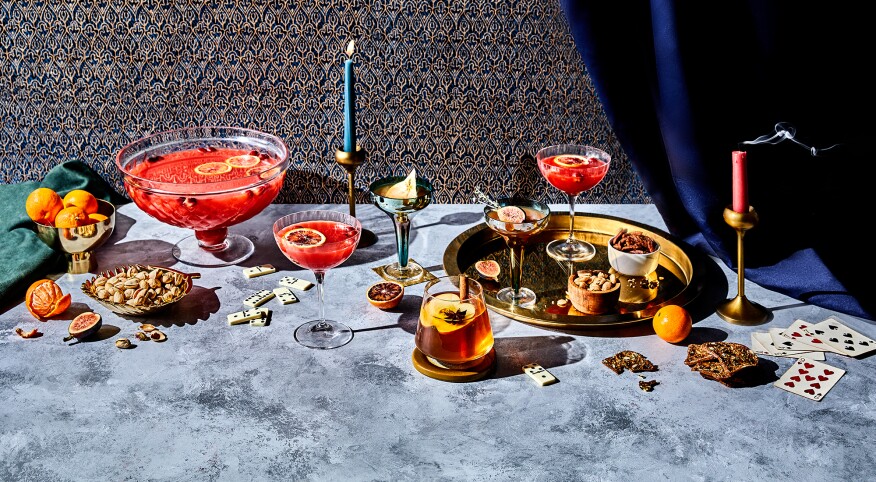 Here are three great punches to get you through the holiday season.

Cranberry Spice Rum Punch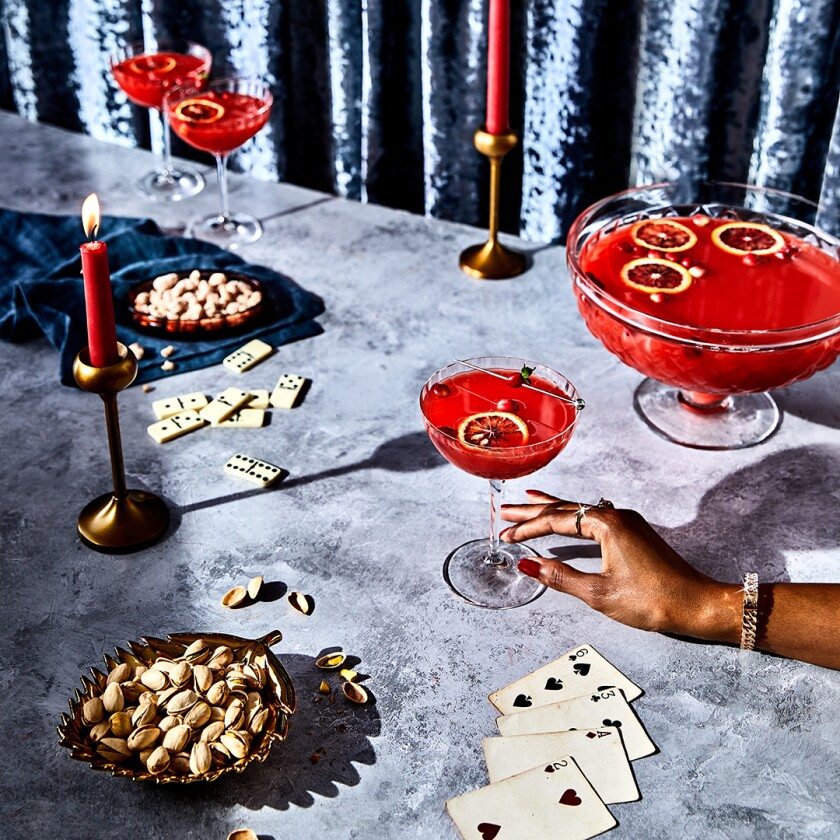 It's a crowd-pleasing cocktail that can be made ahead as a batch or enjoyed as a single cocktail, says Eddie Varsalona, a Georgia-based mixologist. "Warm spices from the rum, mix with cranberry and orange juices to make a delicious punch that's great year round, but especially good on a chilly evening."

As a batch, serves 8

Ingredients

16 ounces Big 5 Spiced Rum

24 ounces cranberry juice

8 ounces orange juice

8 ounces orange liqueur

Cranberries and orange slices for garnish

Directions

Combine all ingredients, adding garnishes on top.

Hot Funfair Apple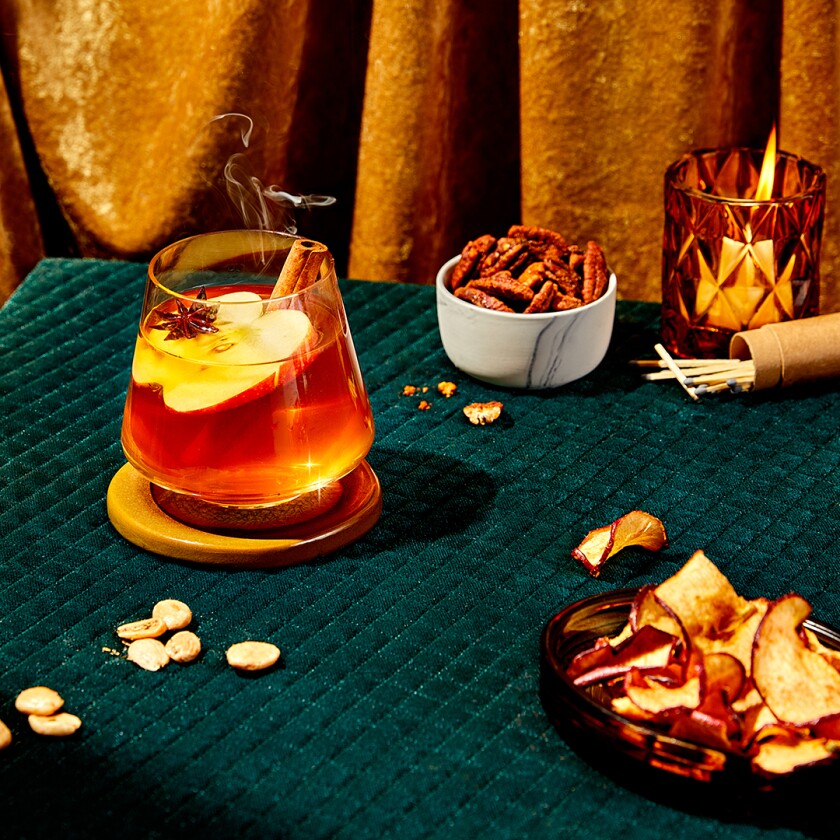 This is an unusual yet delicious winter punch, according to mixology influencer Timo Torner. Served hot and garnished with fresh apple and star anise, this drink would be a perfect one for a stroll at a Christmas market.

Serves 1

Ingredients

1½ ounces gin

7 ounces apple juice

1 tablespoon brown sugar

1 dash lemon juice

1 cinnamon stick

1 star anise

1 teaspoon vanilla extract

⅛ apple

Directions

Heat sugar with lemon juice, and let the mix caramelize. Deglaze with apple juice, cinnamon, star anise and vanilla. Let simmer briefly before removing from heat. Add gin and steep for 5 minutes before pouring. Garnish with cinnamon, star anise and apple

Fresh Powder Punch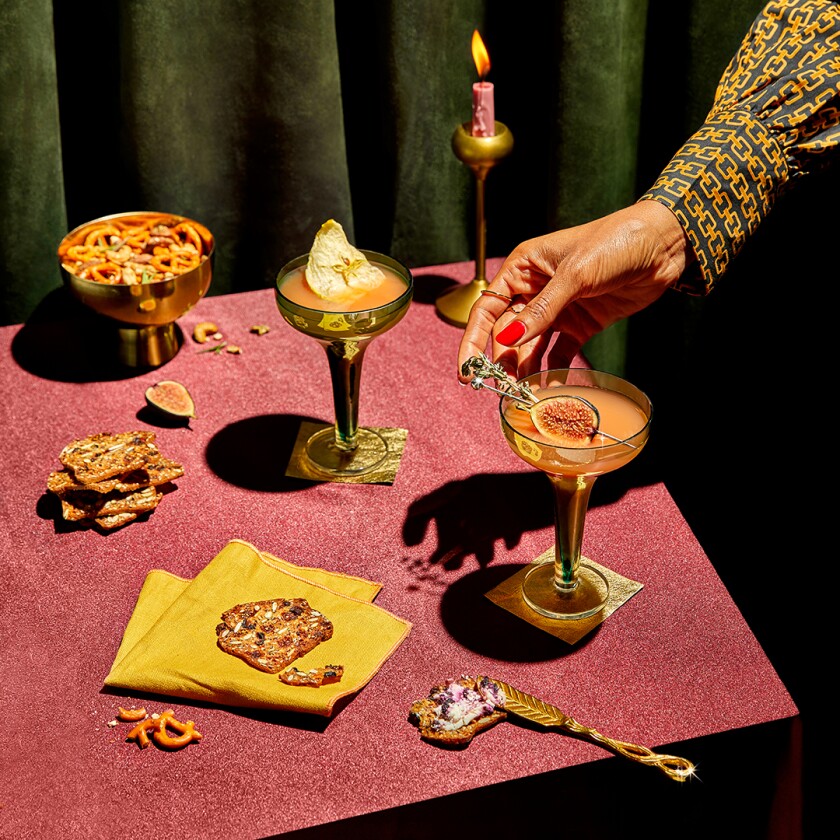 This is a sweet, bubbly, figgy and citrusy drink. "Using the Aquavit is a natural choice for winter since it originated in cold-climate Scandinavia and is often taken around celebratory occasions," says Lee Noble, a cocktail specialist at Art in the Age in Philadelphia.

Serves 20–24 (depending on the serving size and amount of ice used)

Ingredients

2 cups Skiklubben Aquavit

1 cup fig cordial

Half gallon apple cider

½ cup orange juice

½ cup lemon juice

4 thyme sprigs and orange slices for garnish

Directions

Combine all ingredients, adding garnishes on top.