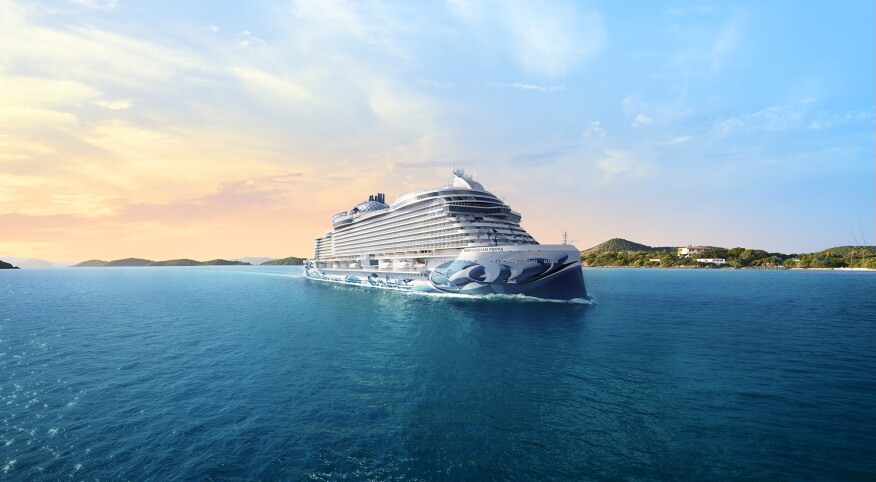 I will never forget the time my three teenage children and I stepped on stage to sing "Ice Ice Baby" at karaoke. We were absolutely terrible, but we are still laughing about it three years later. It is something none of us would have agreed to do in our "real" lives. We were on a cruise, though, sailing away from reality and into paradise (aka Bermuda), and something about the ship life just melts away anxiety and inhibitions.

Our days and nights were filled with fun activities, games and Broadway-like shows. Drinks, meals, entertainment and gratuity were all-inclusive, so money woes were left on land with our cellphones and responsibilities. It was pure fun and relaxation, and I am currently counting down the days until our next cruise.

Despite the hard hit that cruise lines took during the pandemic, they are up and running successfully with new COVID protocols and plenty of guests on board. It's a great time to score some deals too. Travel adviser Tanya Beckett shares that "cruise lines are offering great benefits and rewards like free gratuities, Wi-Fi and beverage packages, discounted onboard and shore- excursion credits, and kids-sail-free incentives." Feeling sick before your trip? No worries because cancellation policies have improved post-pandemic. Beckett says cruise lines are much more flexible these days. If passengers need to reschedule, most cruise lines now offer "125 percent future cruise credits."

If you smell saltwater and bottomless margaritas in your future, it just may be time to book a cruise. Choosing a cruise can be overwhelming, so if you don't know where to start, why not start with the latest and greatest ships? Check out these three new-to-2022 cruise ships and the many luxuries they offer.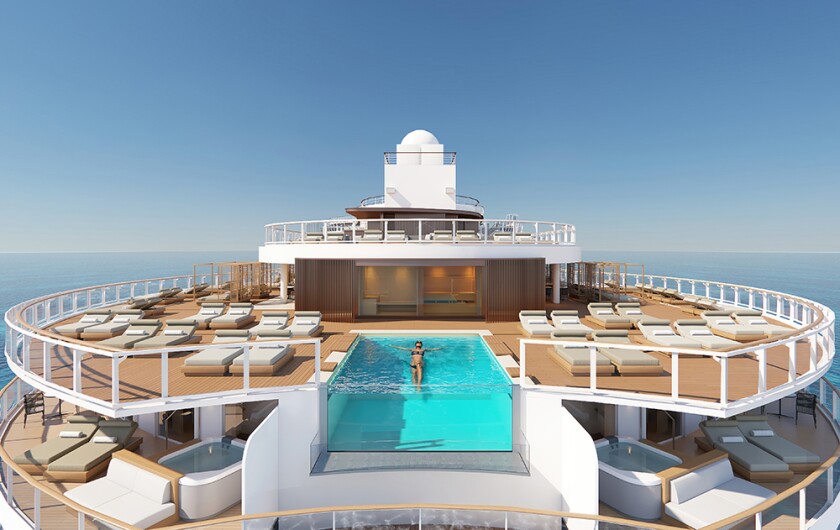 Embarked on its inaugural sailing in August 2022.

Passenger capacity: 3,200 guests and 1,388 crew members

Sails from Miami; New York City; Port Canaveral, Florida; Galveston, Texas; and more with a variety of destinations, including the Caribbean, Europe and Iceland.

You'll feel like you're walking on water as you stroll around the ship via the 360-degree expansive Ocean Boulevard that encircles the ship.

Battle the kids in a go-kart race at Prima Speedway, a three-level racetrack that is sure to get the adrenaline pumping.

Say no to fear on The Drop, a dry, free-fall waterslide that runs down the side of the ship, swiftly plunging down 10 stories.

Pack some sequins and hit the theater after a steak or hibachi dinner to catch Summer: The Donna Summer Musical, featuring Summer's hottest hits like "Last Dance" and "Hot Stuff." Dancing shoes are a must!

Other shows onboard include Noise Boys — an award-winning beatbox experience — and The Choir of Man. They will have you singing, dancing and chugging a beer or two while you stomp your feet to your favorite tunes.

Treat yourself to a Thermal Suite Pass, which will grant you access to a charcoal sauna, salt and steam room, ice room and a flotation salt pool.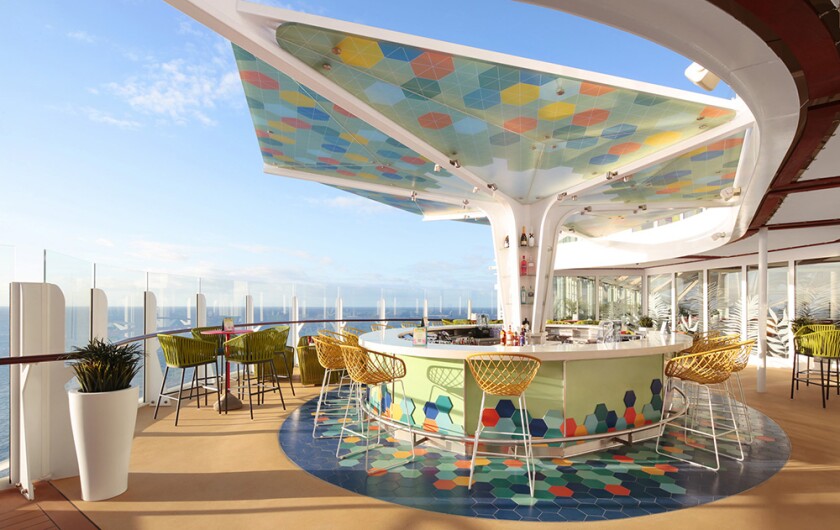 Royal Caribbean: Wonder of the Seas


Embarked on its inaugural sailing in March 2022.

Passenger capacity: 6,988 guests and 2,300 crew members

Sails from Port Canaveral near Orlando to the Caribbean and Bahamas. Other itineraries include a Western Mediterranean cruise and a Transatlantic cruise, both departing from Barcelona, Spain.

Entertainment Place will be sure to keep you busy with a casino, comedy club and an ice- skating rink!

Those who book a suite will also have access to The Suite Neighborhood, an exclusive enclave on the top deck. It offers a quiet escape with comfy lounge chairs overlooking the ocean, a private bar and a private plunge pool. Complimentary drinks and appetizers served.

Dining options will never bore you as you there are 40+ restaurants, bars & lounges.

Catch an inTENse performance with aerial acrobatics, tumbling and high diving at the ship's AquaTheater, which features a talented all-female cast.

Activities for the kids include a dry slide, waterslides, zip lines, laser tag and a surf simulator.

Send your older kids off to play at the teen center, complete with its own hot tub, video games, foosball and a giant chess set.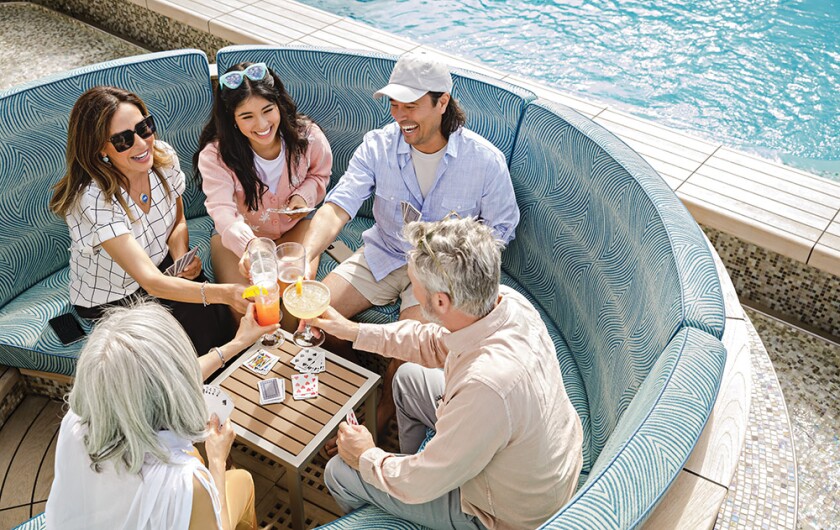 Princess Cruises: Discovery Princess


Embarked on its inaugural sailing in March 2022.

Sails from Los Angeles; Seattle; and Vancouver, Canada, to various destinations, including Honolulu; Vancouver; and Puerto Vallarta and Cabo San Lucas, Mexico.

Passenger capacity: 3,660 guests and 1,346 crew members.

Each guest receives a medallion: a small wearable device that features touch-free boarding, keyless stateroom entry and enhanced Wi-Fi access. The medallion also can be used to find other guests on board, order food and beverages, and make dining reservations.

Take a stroll into the Piazza, a European-style marketplace, with spiral staircases, roving street performers and glass-walled elevators. Grab a gourmet coffee or visit Vines, the wine bar — recently voted one of "The Best Wine Bars at Sea" by USA Today.

A Vegas-style casino awaits, complete with table games like American roulette, blackjack, and Texas hold'em.

Choose from one of 23 options for dining and drinks, including specialty restaurants offering steak, French cuisine, and pub favorites.

Teens ages 13 to 17 can chill in The Beach House, a contemporary lounge that offers hip- hop dance classes, video game tournaments, and teen-only parties with mocktails included.

Adults can relax in the adult-only area called The Sanctuary, featuring private cabanas, massages (fee) and signature beverages.

Purchase a pass to The Enclave in the Lotus Spa and take advantage of the hydrotherapy pool with a cascading rain shower, soothing water beds and a Turkish-style steam bath.
Want to find out more about why expedition cruising in particular is booming? Here's what to know before you book.

What's the best cruise you've ever been on? Tell us about it in the comments below.