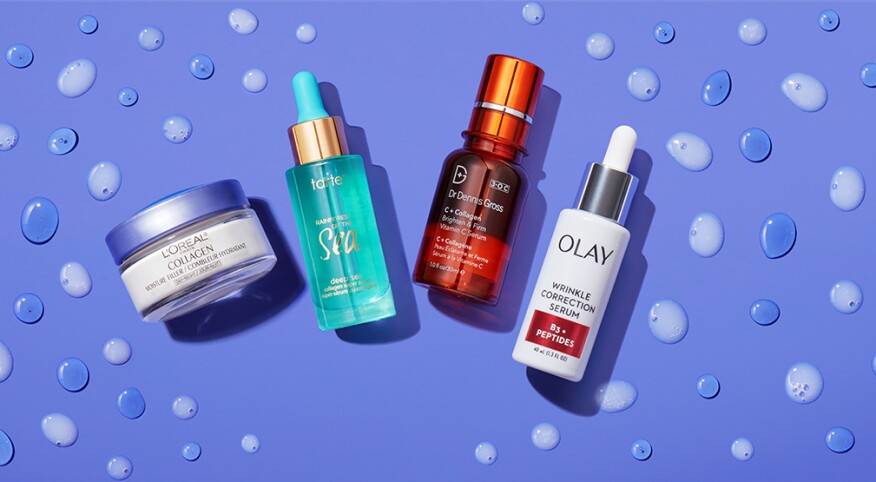 The first time I — and I'd imagine most Gen Xers — ever heard about collagen, it was being injected (yes, with a needle) into women's lips to plump them up, with questionable results. That short-lived aesthetic trend may have actually spawned the term "duck face." Thankfully, in our modern, post-Kardashian-era society, we've come up with far better options to achieve full lips, and surprisingly, collagen also has made a comeback — sans needles.

Injectable collagen was usually bovine, meaning it came from cows (a fact that makes the whole shooting-it-into-your-lips trend even more bizarre), but humans have and make the same protein. It's actually the most abundant protein in our bodies, and a basic building block of human skin.

"Collagen is what holds the dermis, or middle layer, together and supports and hydrates skin," says Stacy Chimento, M.D., a dermatologist with Riverchase Dermatology in Florida. "It's really what's responsible for making skin look youthful, firm and plump."

But for as-of-yet unknown reasons, she says, collagen production falls off steeply as we age, a decline that starts as early as your 20s. A number of collagen-containing products claim to combat this natural process, which is why you can now find things like peanut butter infused with the protein and collagen gummies and powders.

Applying the stuff topically has been slightly more controversial. Detractors say that collagen-containing creams and serums don't have any proven benefits. "Collagen molecules are large and don't penetrate the upper skin layer as many think," says Debra Jaliman, M.D., a board-certified dermatologist in New York City and author of Skin Rules. But, she adds, studies have shown that collagen peptides — the chains of amino acids that make up the protein — can improve the skin's barrier function, preventing the loss of moisture. And that helps plump, hydrate and brighten skin.

"When our skin is hydrated and plump, it helps prevent new fine lines and wrinkles from forming," Jaliman says.

Additionally, most products you'll find use hydrolyzed collagen, a kind of deconstructed form of the protein that is small enough to penetrate the skin, says Chimento.

"It won't miraculously remove wrinkles, but it will improve hydration and moisture and increase the rate of skin-cell turnover, so you have new cells making collagen," she says. And overall, that will give your skin a more youthful appearance — though she does caution it can take up to months of daily use to start to see those results. Chimento likes products that contain other ingredients, like retinol and vitamins C and E, that have been shown to act synergistically with collagen peptides to augment its effects.

You can help slow the breakdown of collagen in your skin by getting plenty of sleep and cardiovascular exercise, avoiding smoking, and wearing sunscreen of SPF 30 or higher regularly, says Jaliman. Certain laser treatments also can promote collagen production. But if you're not quite ready to take that leap, make a collagen-containing product part of your regular skin-care routine. "It may not be the holy grail of skin-care products," says Jaliman, "but it can definitely give your skin a boost." No needles required.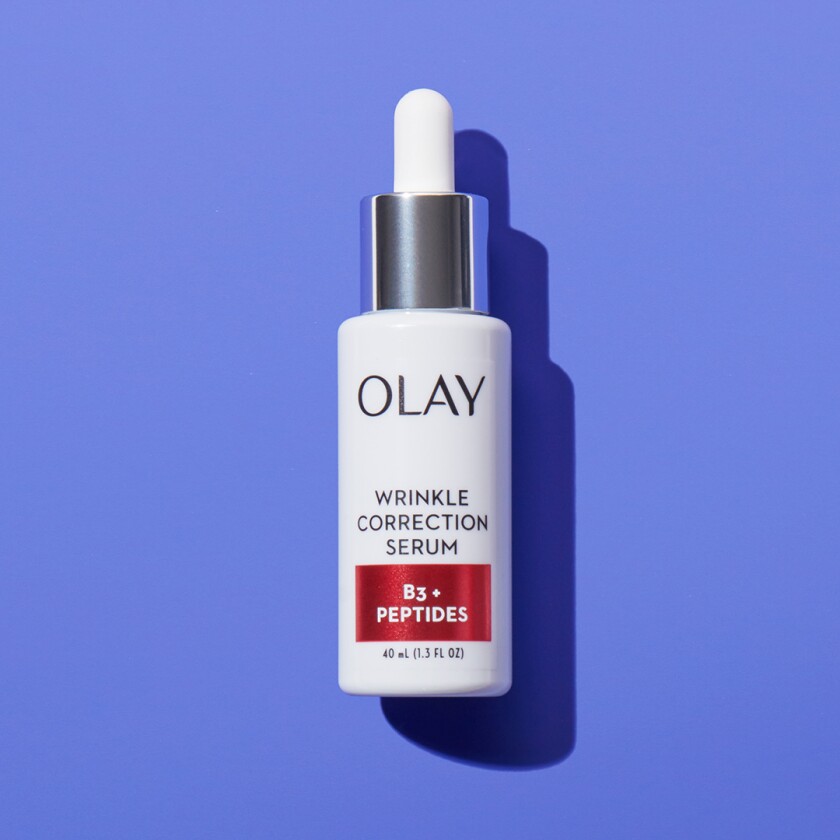 Olay Wrinkle Correction Serum, $29
Niacinamide, or vitamin B3, helps even skin tone and texture by improving the appearance of enlarged pores. "Typically, we say use a serum first," says Chimento. "Apply it after you wash your face." Anything that contains vitamin C should be used in the morning, while any formulations with retinol are best used before bed because they can increase the risk of skin photosensitivity.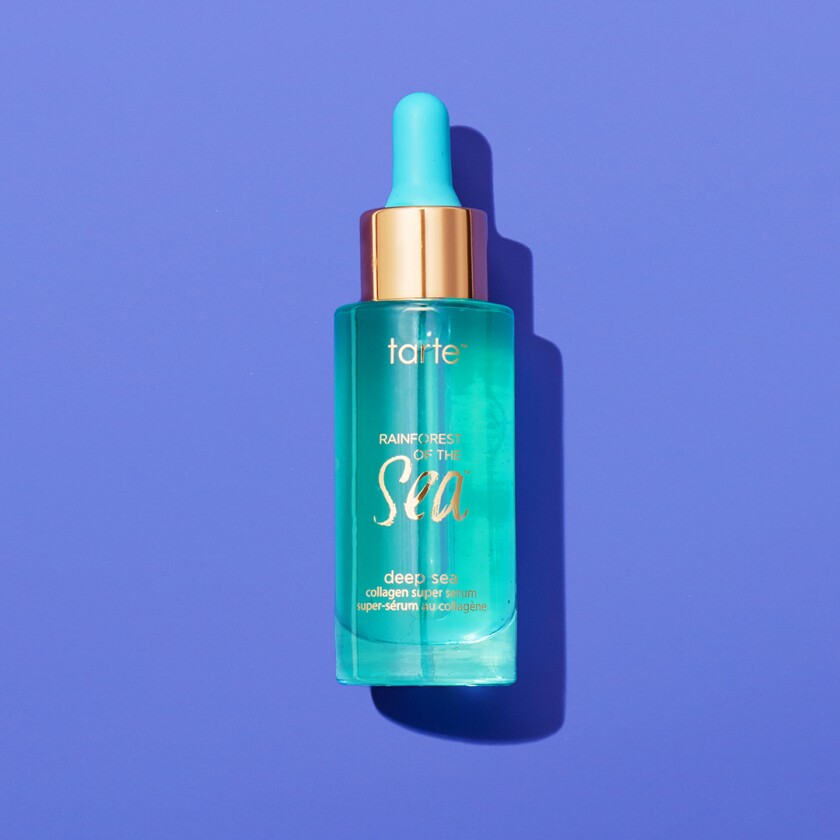 Tarte Rainforest of the Sea deep sea collagen super serum, $39
This super-hydrating serum made with avocado and coconut oils and shea butter is great for people with normal to dry skin, says Jaliman, though it might be a bit heavy for anyone who is acne-prone.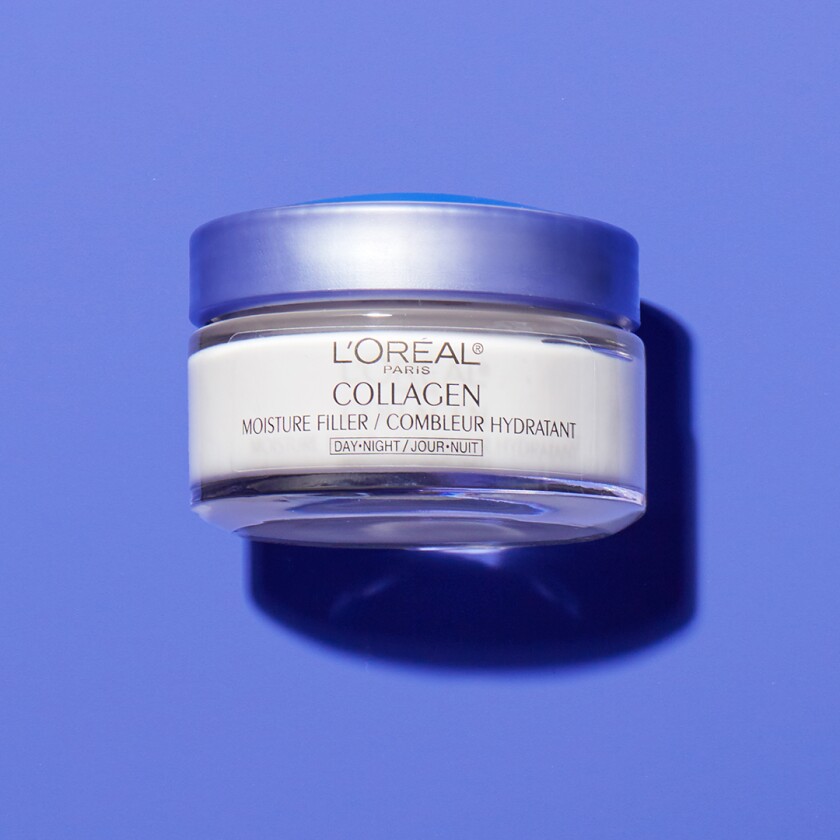 L'Oréal Paris Collagen Moisture Filler, $9
Use this cream day or night to plump skin and minimize fine lines and wrinkles. Along with collagen it contains boswellia serrata extract, which helps with inflammation, Jaliman says.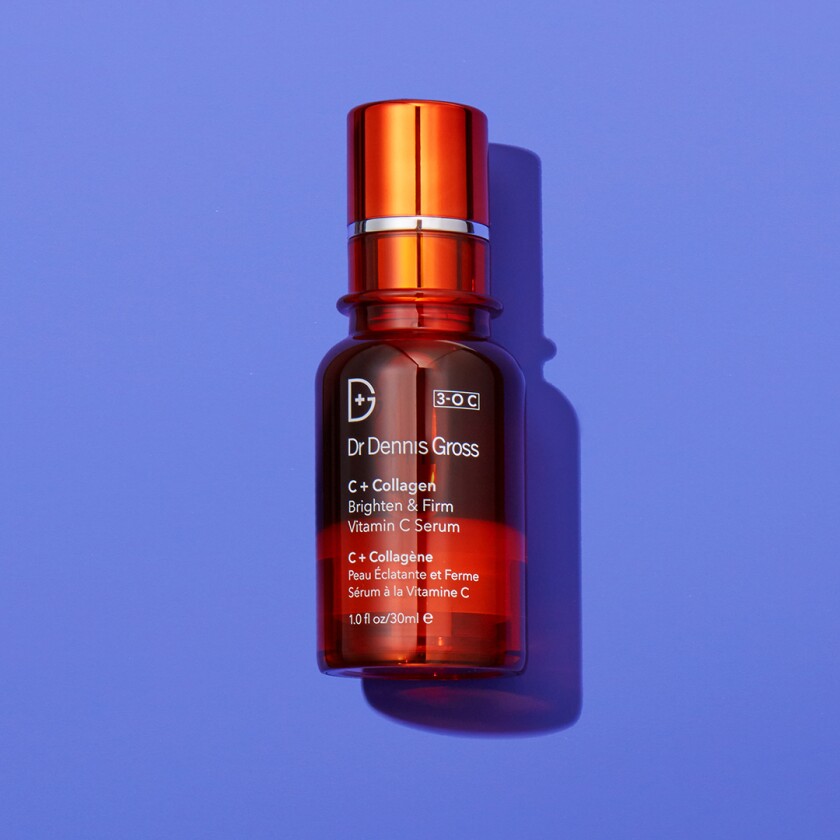 BONUS:
Dr. Dennis Gross C + Collagen Brighten & Firm Vitamin C Serum, $78
This serum is pricey but very elegant, says Chimento. It's lightweight but not watery, so ideal for anyone who likes a creamy base product.