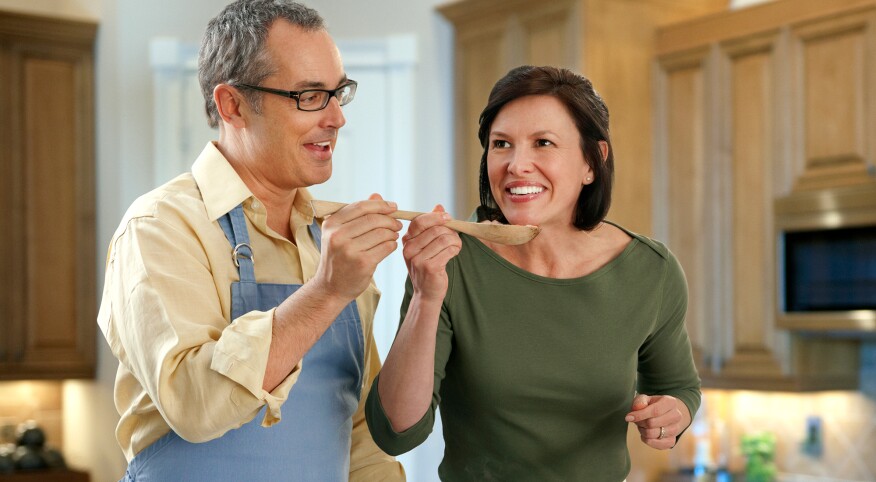 It's easy to fall into a mealtime rut, and that's been especially true during the pandemic. But eating at home can be every bit as exciting as eating in restaurants. Want to make cooking at home interesting? Try a meal kit service and these three easy tips.

Ditch the takeout: For food served at the perfect temperature with just-cooked sizzle and crispness, nothing beats a meal prepared at home. Plus, swap the takeout for straight-from-the-kitchen freshness, and you'll save money while sharpening your cooking skills. Bottom line: With meal kits, you can enjoy a restaurant-quality meal without leaving your home.

Try something new: Meal kits make it easy to experiment with ingredients, cuisines, and flavor profiles you've never cooked before. How about exploring fig balsamic glaze, goat cheese butter, sweet miso sauce, or trying risotto, gyros, or quesadillas? Meal kits let you try new recipes that include just the right amount of spices and condiments, so you don't have to stock up unnecessarily. More traditional taste buds? Not to worry. With Home Chef, you can customize meals based on your food preferences or specific diet.

More than just a meal kit service, Home Chef is mealtime excitement delivered to your doorstep – no matter your cooking skills, eating style, or diet choices (including vegetarian, low-calorie, and carb-conscious).

Make dinner an event: There's no better way to bring people together than with food. Gather your family members or friends and enjoy a night of home cooking – in person or virtually. When long distances keep your loved ones apart, why not consider a biweekly or monthly Home Chef dinner club. Everyone can cook the same dish with a friendly competition based on who plates it best!

Offering affordable, healthy, and varied menus with convenient, customizable options, Home Chef has everything you need to keep mealtime from ever becoming monotonous. Fall in love with cooking again!

Click here to save $110 on your first Home Chef order of four or more boxes using promo code ARP110. No commitment. Cancel anytime.