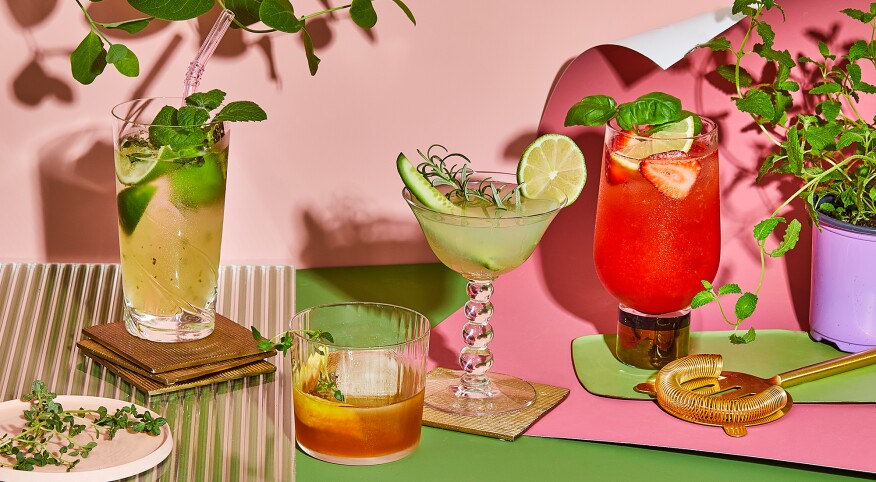 Now that your spring herb garden is in full force, it's time to harness those botanical flavors in refreshing cocktails. Cocktails may not be the first thing you think of when admiring your bountiful garden, but it's easier than ever to infuse your favorite beverages with unique flavors. Fresh herbs bring a crisp, natural taste that will have you wanting more. Here are four of my favorite herb-infused cocktails (and mocktails), perfect for a sunny spring day.

How to make a simple syrup

Many cocktail recipes that incorporate herbs and other flavor infusions call for a simple syrup. Don't let that put you off from trying these delightful beverages. A simple syrup is, just as the name implies, very simple to make. It does take a little planning, however, as the mixture needs to steep and cool to room temperature before it's ready for showtime. To make a simple syrup, use equal parts water and sugar. Heat the water, then add the sugar until dissolved. To infuse your syrup, add herbs to the mixture while heating and let the concoction steep while cooling. Another alternative is to use flavored honey in place of sugar for the sweetener. Mix and match to create a beautiful pallette of flavors, perfect for your craft beverage. Once the herbs and sweeteners are incorporated, let the syrup cool to room temperature, then refrigerate. The syrup will keep for up to two weeks refrigerated, and you will have some on hand when you need it. A splash of simple syrup in sparkling water makes for a refreshing mocktail any time of the year.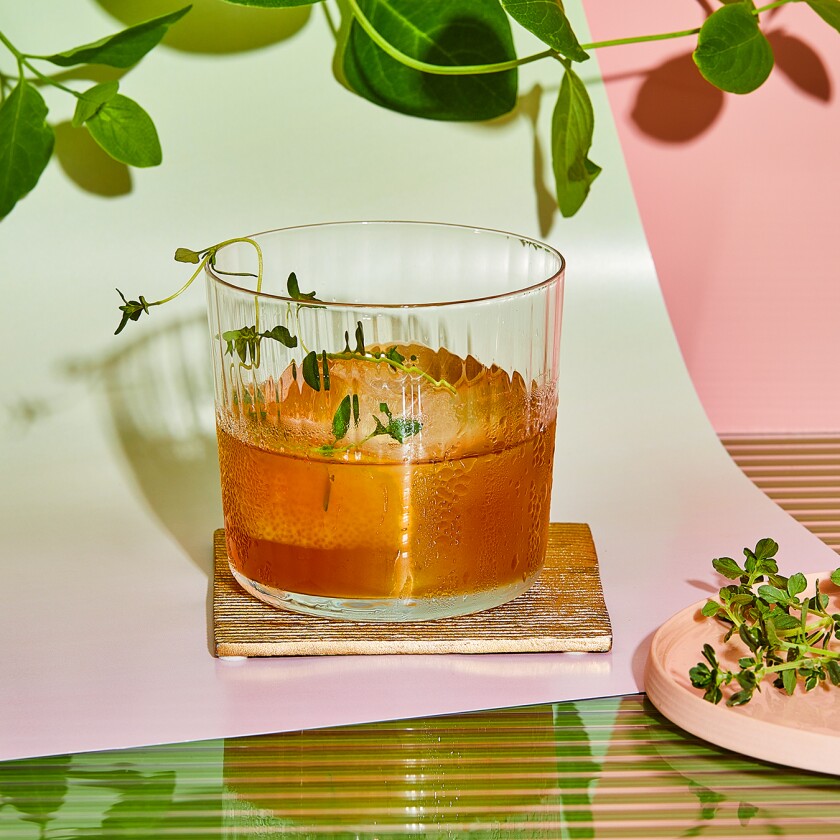 Bourbon Thyme Cocktail

If winter hasn't completely packed up and moved on, you may be in the mood for some bourbon to keep you warm as you prepare for spring weather. Dress up an old-fashioned with the addition of a thyme-infused simple syrup in this Bourbon Thyme Cocktail by Salted Plains. Start by creating a simple syrup as described above, using honey, water and fresh thyme sprigs; I recommend using organic wildflower honey. The simple syrup is used in place of the sugar cube you might use in a traditional old-fashioned, then mixed with bitters before blending with bourbon over an especially large ice cube.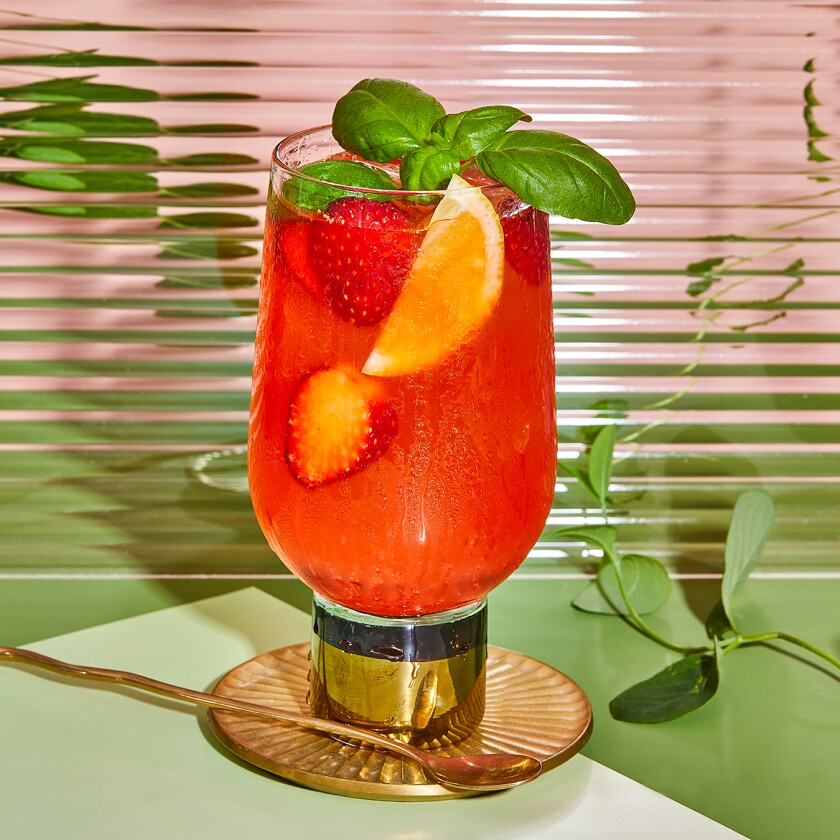 Strawberry-Basil Spiked Lemonade

If your springtime is feeling more like summer, this recipe by Happy Hour Projects combines fresh, pureed strawberries with basil-infused simple syrup, vodka and lemon juice, perfect for sitting on the porch and enjoying the sunshine. If you grow your own strawberries and basil, this unique recipe is a fun way to enjoy the fruits of your labors.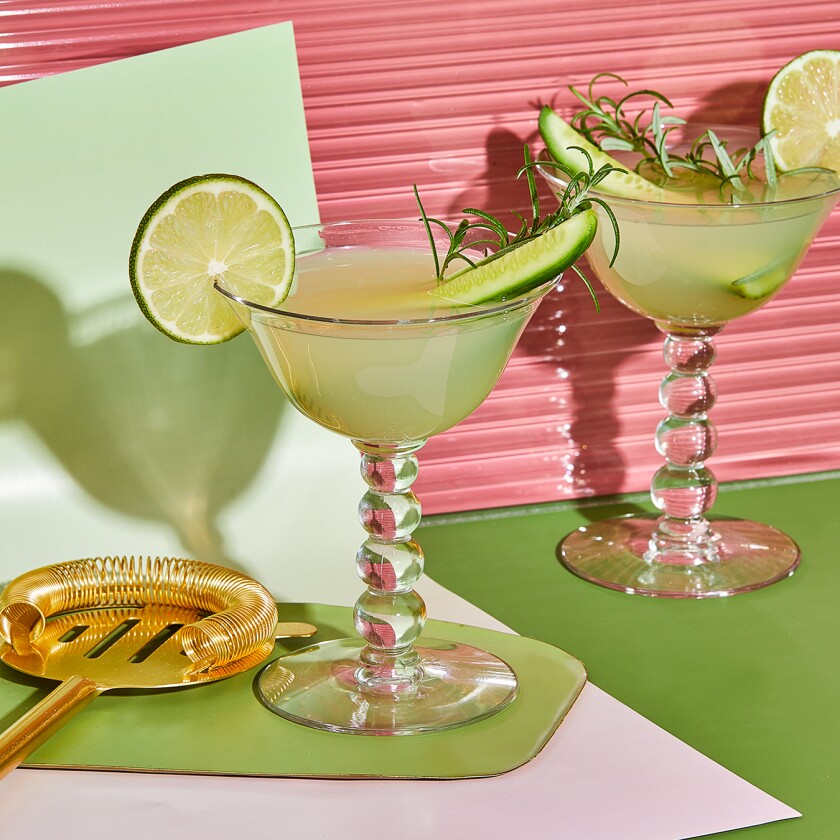 Rosemary Cucumber Gimlet

This Rosemary Cucumber Gimlet cocktail recipe by Curious Cuisinere brings together the fresh flavors of rosemary and cucumber to beckon in the early days of summer. You can either use a plain simple syrup as called for in the recipe or make one using sage honey and rosemary infusion. Either way, this refreshing drink can be enjoyed with or without the gin for a thirst-quenching cocktail or mocktail.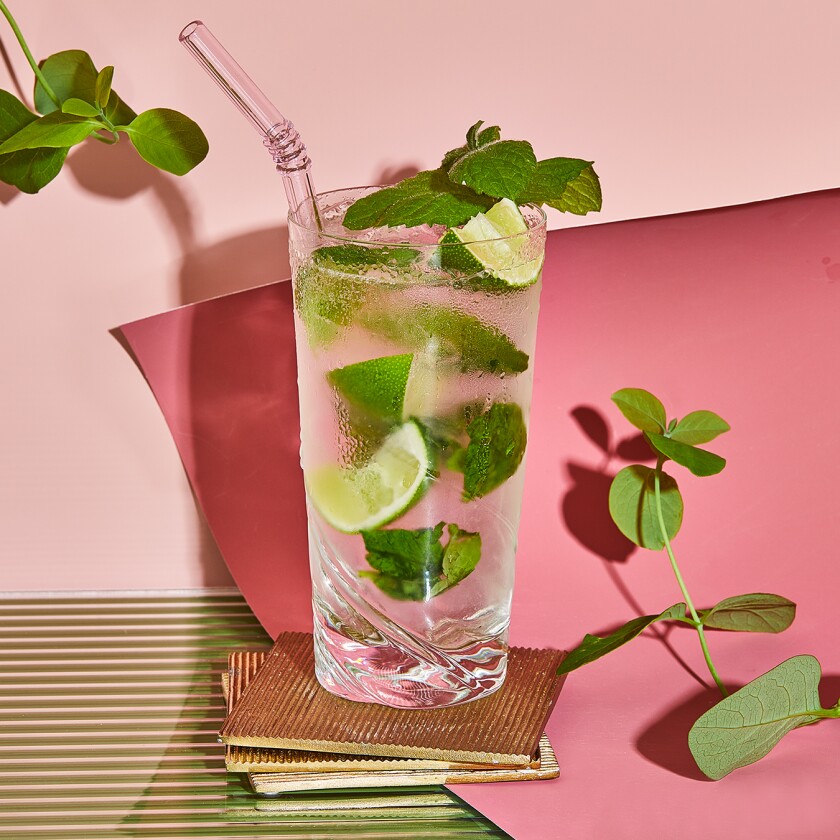 The Real Mojito

The first drink that may come to mind when thinking about incorporating herbs with your alcohol is the mojito. I would be remiss if I left this one off the list. This classic mint mojito recipe by Allrecipes is quick and easy to make. Using fresh mint will take this libation to the next level. The most common mint you will find in the grocery store is spearmint, but if you are growing your own, you have options for other flavorful combinations, such as mojito mint or chocolate mint, which will make your mojito unforgettable.

Spring has sprung

Growing your own herbs is fun and easy to do; as an added benefit, you will always have fresh ingredients on hand that you may not be able to find at your local store. Look for other ways to incorporate fresh herbs into your recipes, and take note of the ones you like best. Next year, as you plant your garden, you may have cocktails guiding your selections. Sounds like it's thyme for a drink!

What's your favorite cocktail or mocktail or wine to drink in warmer weather? Let us know in the comments below.