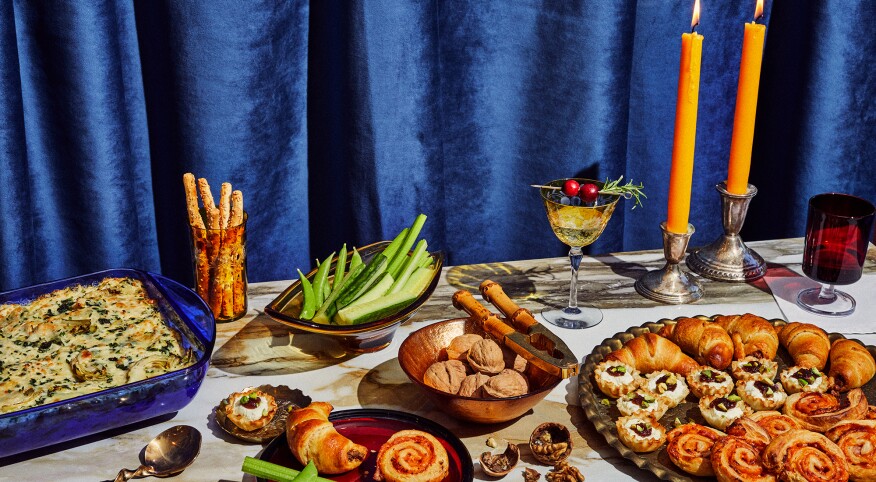 Whether you're hosting a formal holiday party, a neighborhood potluck, or a casual Christmas gift exchange, there definitely needs to be appetizers on the menu. Why? Well, because by the time people get to your party, chances are they'll be craving something to instantly warm their bellies — and to snack on in between glasses of mulled wine. For that reason alone, holiday party apps need not be fancy, or over the top. Guests will inhale them no matter what so go ahead and take the simple route. Here are four no-fuss party appetizers that require minimal cooking skills, but that will satisfy even the most hangry of Scrooges.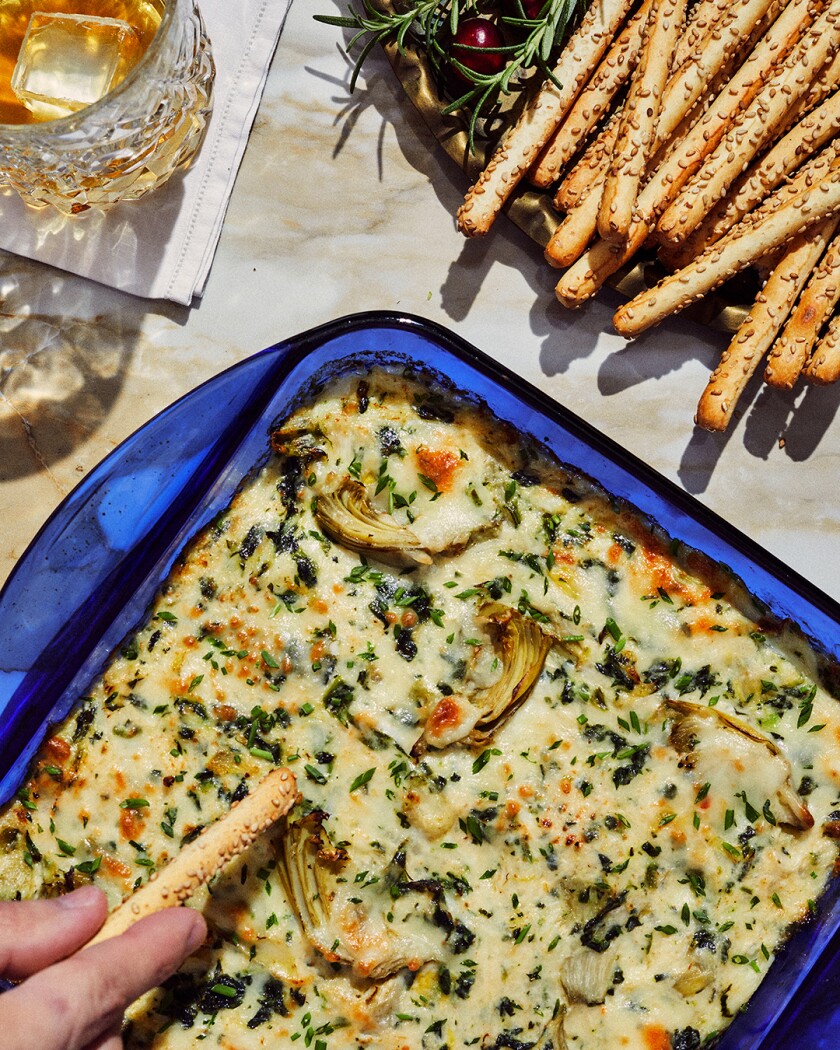 Spinach and Artichoke Hot Crab Dip

No party starts off right without some kind of hot dip, and this version can not only be made ahead, it's a basic mix-all-the-ingredients-together-and-heat-up-kind-of dip. You can get fresh crab meat or canned, and yes, splurge on the cheese. You could use a basic Parmesan but it's the holidays! Buy. The. Good. Cheese. Check out this recipe from Slice of Jess.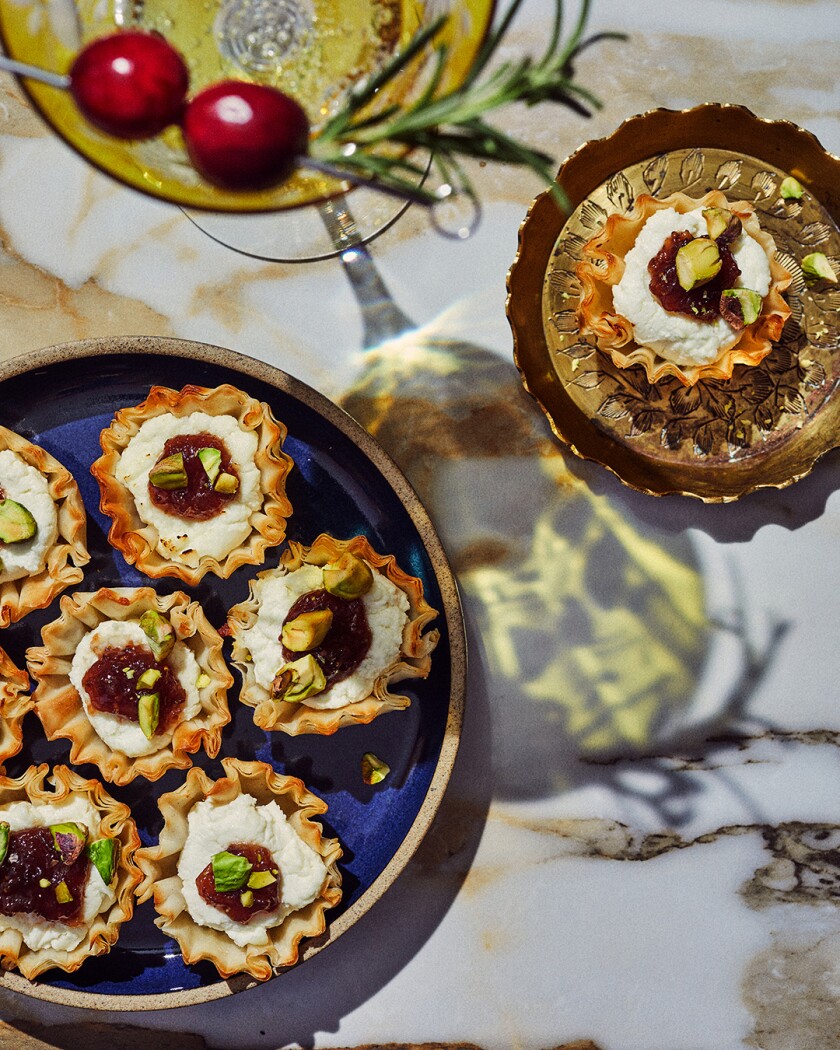 Fig and Goat Cheese Bites with Pistachios

They sound complicated and super fancy but they're anything but. Made from only four ingredients — yes, just FOUR ingredients — these can be whipped up in a flash. Also, if you've never used frozen puff pastry, then this is a great app to practice with, and don't worry, fig preserves are readily available on grocery store shelves during the holidays. Check out this recipe from Smiling Notes.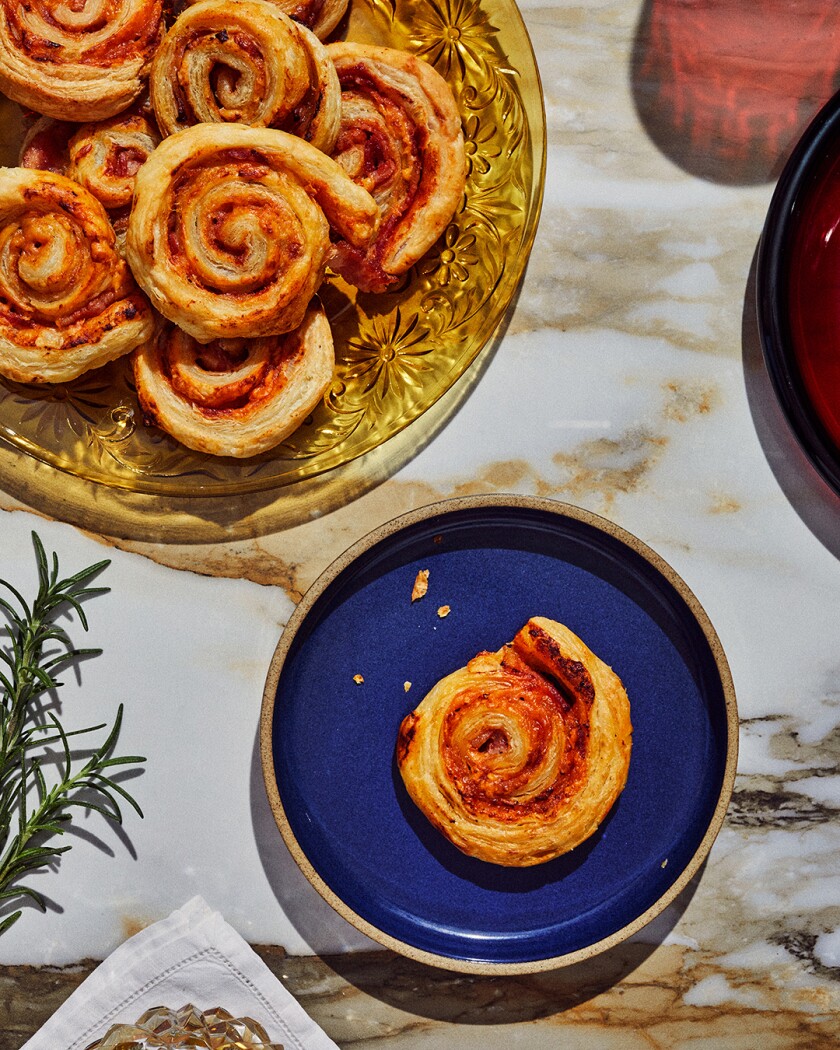 Puff Pastry Appetizers Bacon Pinwheels with Cheddar

Speaking of puff pastry, now that you've discovered its versatility and ease, just add bacon, cheese, and jarred Thai sweet chili sauce and — boom — a tasty appetizer is done. Double this recipe because these little gems of cheesy bacon-y goodness will be the first to disappear from your party table. Check out this recipe from Julie's Eats & Treats.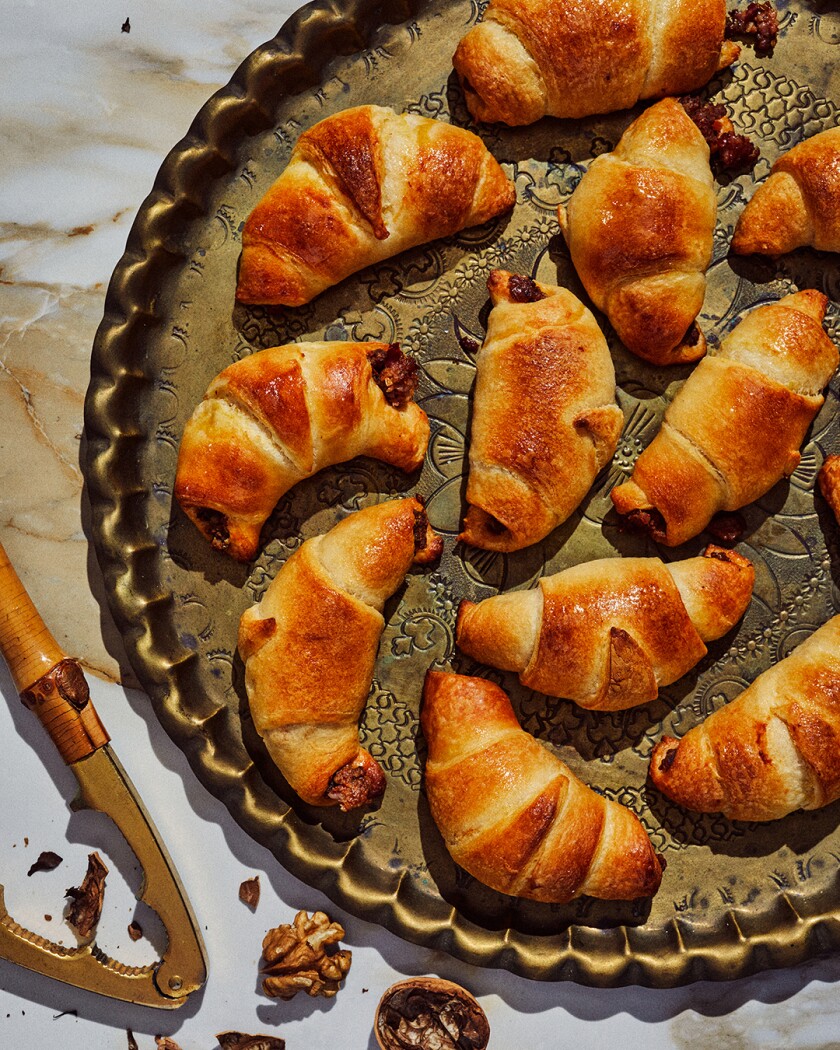 Sausage Crescent Roll Swirls

Who doesn't love the sweet sound of a can of Pillsbury Crescent Rolls popping open? This three-ingredient app can be made weeks ahead and frozen, then thawed and baked the same day. You can use mild, spicy, or even a chorizo sausage, and then get as artisanal as you want with the type of mustard you choose. Simple yet satisfying! Check out this recipe from Peanut Blossom.

Additional photoshoot credits: Food Stylist: Maite Aizpurua; Prop Stylist: Taylor Cumbie