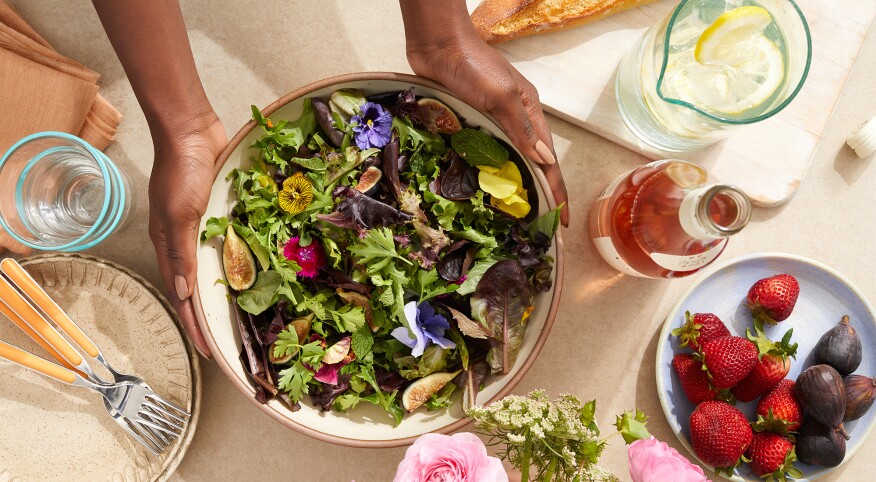 We have all heard the saying, "You eat with your eyes first," which is true. Whenever I go to a fancy restaurant, I am amazed by how beautiful the food looks. Just seeing the presentation, I start to salivate — it looks so good. Before I have that first bite, I anticipate it will be delicious.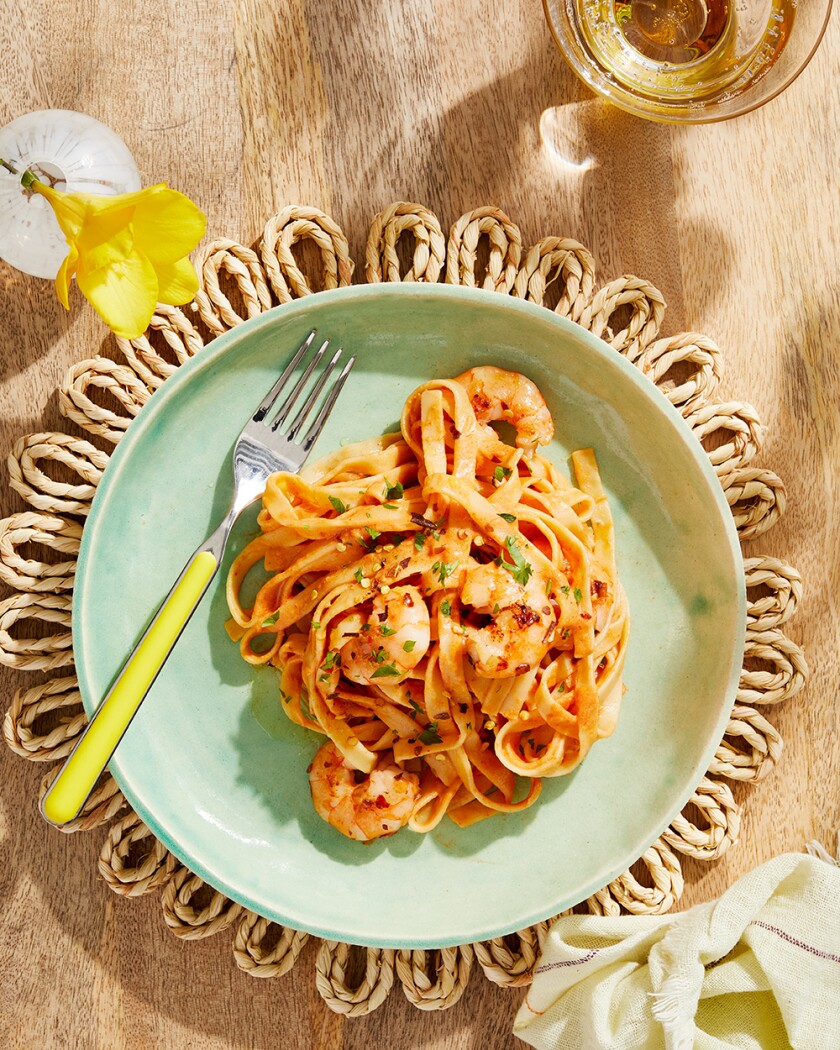 When I cook at home, the food does taste good, but I can't say it always looks so pretty. I rush to get the meal on the table and do not think much about the presentation. But there are some simple ways to make prepared food look professionally plated.

Here are five tips to make your meal presentation go from meh to magnificent.

Clean Plate Club

While expensive bone china with an intricate pattern design may be beautiful, it is not the best option when it comes to showcasing food. Michelin-starred chef Donald Young, the owner of Duck Sel in Chicago, advises, "Your medium is equally important as how you want to plate the dish. If you use a dark plate and serve food with many dark colors on it, nothing will pop out. Choosing the right plate and playing around with your negative space makes a huge difference."

To keep your meal looking modern and bright, serve it on a simple white dinner plate or any solid, light pastel.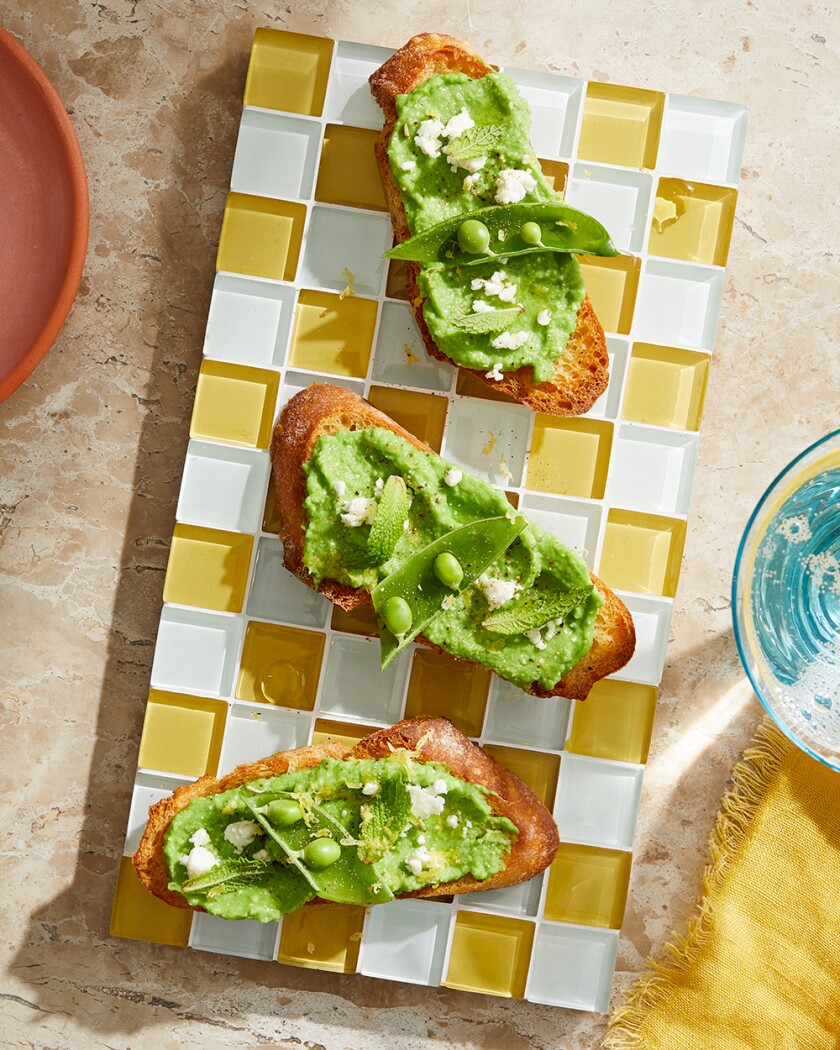 In addition, you should practice restraint.

"Home cooks like to cook a generous portion of food and then fill up their loved one's plates with food," explains Ruiz Asri of Honest Food Talks. "However, if you've noticed, many high-class restaurants tend not to overload their serving plates. While some people, like me, may complain that portions at these restaurants are a bit small, many would agree that plates with smaller portions make the food look more presentable."

When plating, go lightly on the amount of food you put on each person's dish. Be sure to place food in the middle of each plate, leaving some negative space to frame and showcase the elements. Make a sharing plate for people to reach for if they want seconds.

It's All in the Numbers

Young says, "Always make sure to work in odd numbers on the plate" For example, if you are serving shrimp, place three on each plate instead of four. Odd numbers make our eyes see all the individual dots better because we naturally divide things in half, and when there are an even number of dots, you separate them and only see half of it, " Young explains.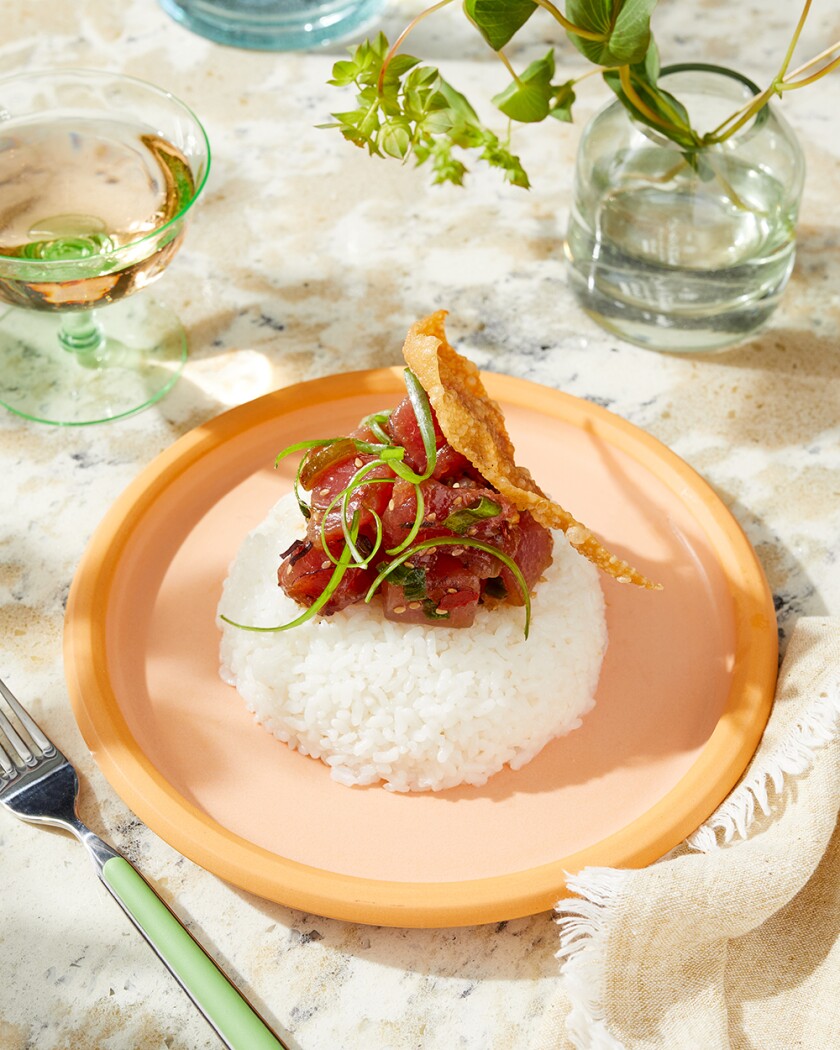 Height Matters

Chef Mareya Ibrahim advises, "Instead of arranging food around the plate, focusing on a stack in the center so that there is height, gives a little more dramatic focus to the dish." Ibrahim suggests creating 'stacks' with round cookie cutters and then layering food elements on top of one another. "Layer a carb on or grain on the plate first, topped with a veggie, then protein and a sauce on top," Ibrahim says. "For example, sweet potato mash topped with wilted spinach and a beautifully seared miso cod with black sesame seeds on top and a swipe of sauce around the plate. Or if you are making a casserole or lasagna, let that be the solo focus on the plate rather than adding the salad and bread to the side."

Just a Splatter

Invest in some inexpensive plastic squeeze bottles. Ibrahim says, "You can even use a cleaned-out ketchup bottle to make designs that finish off your plates with dots, drizzle or swipes of sauces or purees."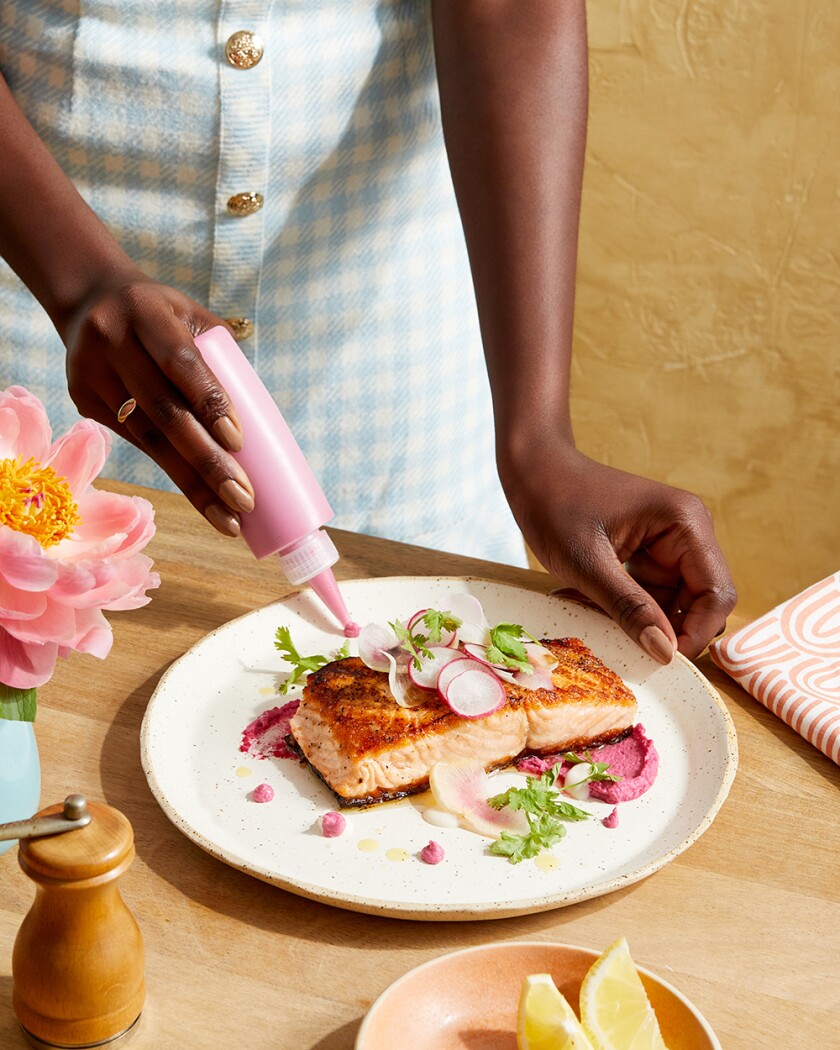 "Or use a spoon to make a swoosh-type smear on the plate," Young explains. "It is so visually different and aggressive that it becomes unique to each person's plate. Think of Jackson Pollock."

Say Cheese, and Don't Forget the Garnish

While pre-grated cheese is convenient, it's worth going the extra step to grate it yourself. Executive chef Gee Cuyugan of Mercat a la Planxa in Chicago, says, "We top off many of our salads at the restaurant with grated Spanish cheese. Instead of using a box grater, we use a micro plane to grate fresh whole cheese, so it looks like snow. It gives a light, airy composition that provides a melt-in-your-mouth feel. This technique works well at home with salads or pastas and offers a nice fine-dining restaurant finish."

"One of my favorite ways to make plates look fancier while adding new taste elements to the dish is adding freshness," Young says. The easiest garnish is adding fresh (never, ever jarred) herbs before serving to add a vibrant green color and automatically brighten your dish. Another option is to place some edible flowers on each dish for a splash of color and a unique taste too.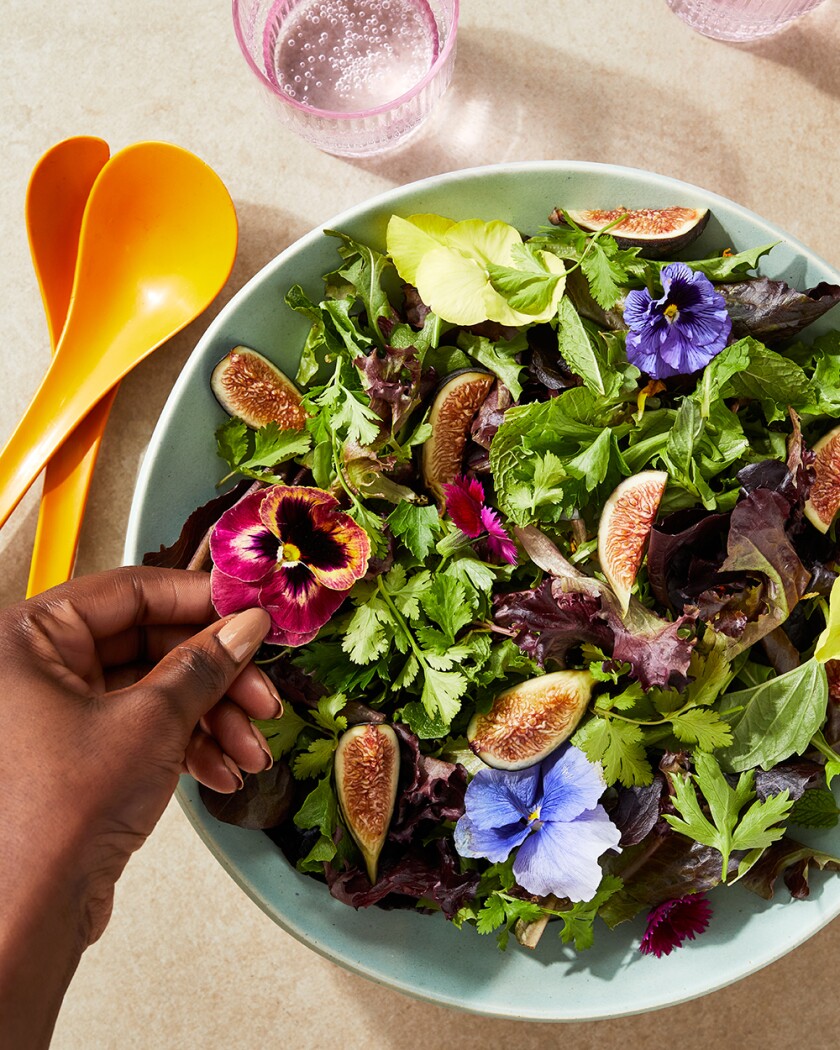 Alex Shytsman, creator of The New Baguette, "Toasted seeds also make great garnishes, like sesame, sunflower, and pumpkin seeds. Even adding a drizzle of olive oil or some coarse black pepper before serving will add visual interest to anything." Adds Asri, "Garnishing is like the cream at the top of the fruit parfait. It's one of the first things people notice and that extra bit of effort in will make your home-cooked meals look extra fancy."

What's your go-to dish to make for dinner on a weeknight? Let us know in the comments below.