5 Favorite Sunscreens To Try This Summer 
Let's cover up, girlfriends! 
Sunshiny days are here, perfect for some brilliant fun in the sun — sure to boost moods and energy levels and inject doses of sorely needed vitamin D. But of course, sunshine has a dark side as well, harming us with strong ultraviolet (UV) rays that lead to sun damage and can cause skin cancer. Even on cloudy days, UV rays are dangerous. So be smart: Before stepping out the door to enjoy the great outdoors, apply sunscreen with a minimum SPF 15 rating daily to protect your skin, an important part in staying safe this summer.

Here are mix of sunscreens your fellow girlfriends are chatting about that offer strong protection and feel great to wear every single day.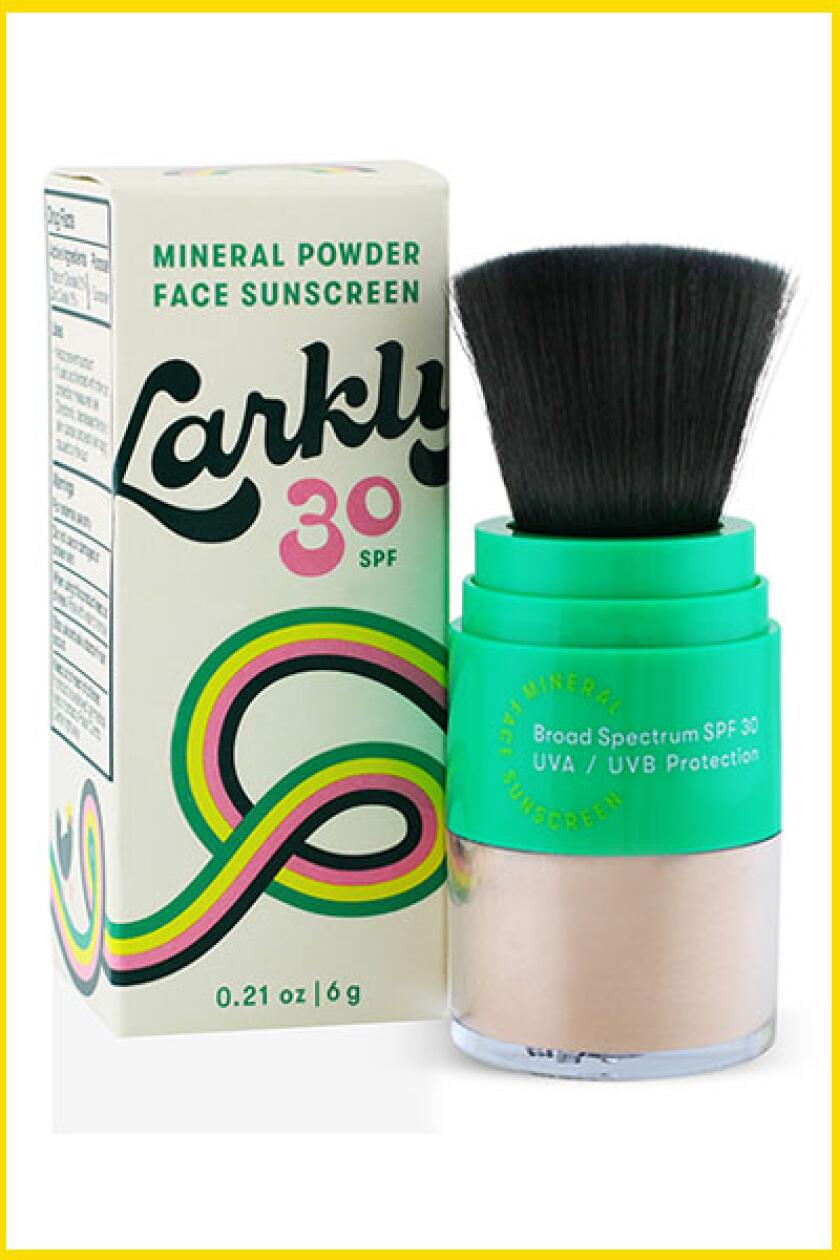 Larkly SPF 30 Mineral Powder Sunscreen

This award-winning SPF 30 powder is a brush and powder set — perfect for face, neck, arms and hands. With a retractable brush, Larkly is compact — perfect for those on the go. Plus, no need to worry about TSA liquid requirements or spills in your carry-on. The all-natural powder is infused with botanical ingredients and translucent, making it a fit for all skin tones. Application is easy with zero mess — a swish of the washable brush will provide complete long-lasting coverage. And don't pout when you run out of powder: The sustainable, environmentally conscious company offers a refill — simply attach it to the brush you already own and voilà, you're ready to go again. ($32)

BITCHSTIX Face SPF 30 Stix

The skin-care company earns high praise for its cool, catchy packaging and obsession with natural, ethical ingredients. The Big Stix collection is no exception, and includes an organic, cruelty-free, non-GMO facial sunscreen in a tube. SPF 30 Stix contains vitamin E and cocoa butter, as well as aromatherapy-grade essential oils. Throw it in your backpack, picnic basket or tote and apply like you would lip balm. The brand's core values center on a commitment to build a better world by supporting victims of domestic abuse and sexual assault, an additional reason to check it out. ($20)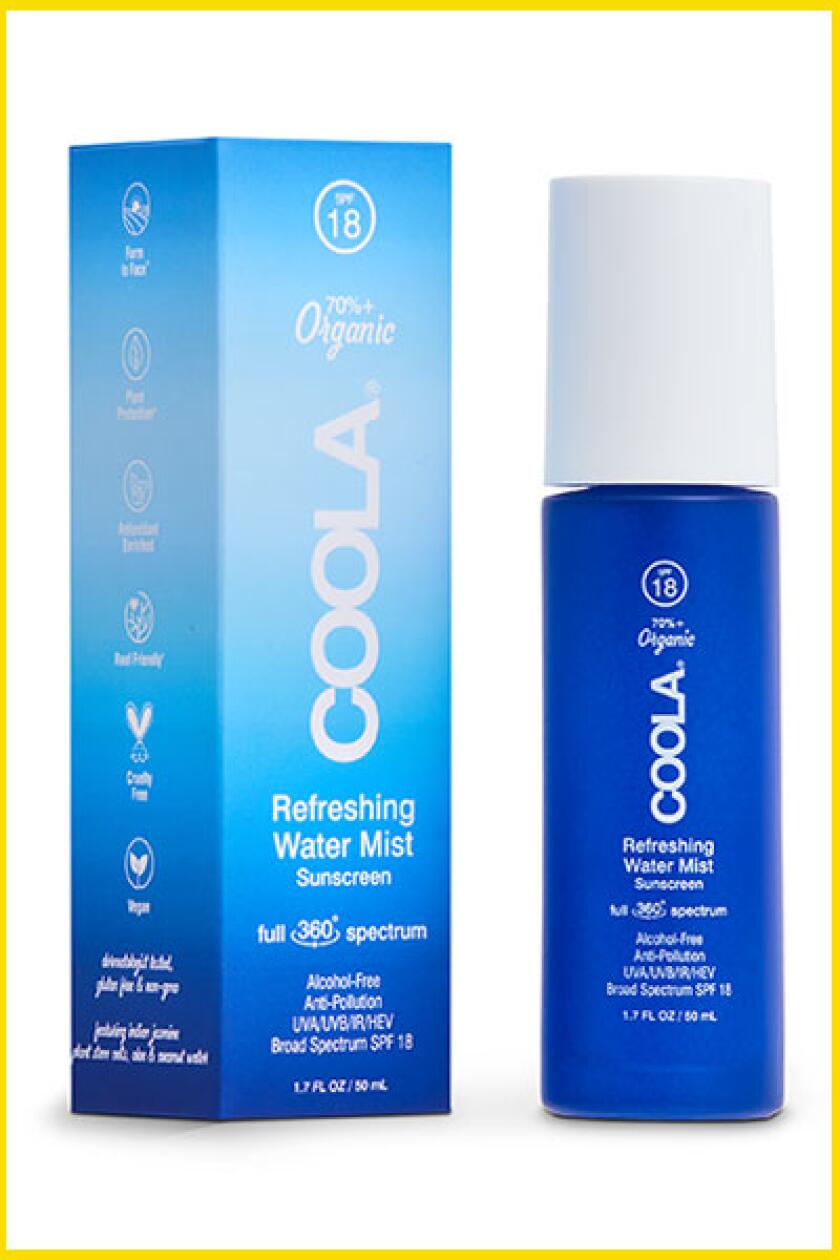 Coola Refreshing Water Mist Organic Face Sunscreen SPF 18

Cool and hydrating, Coola mist sunscreen is a tropical-scented spritz that bathes your face in sun protection. Organic aloe and coconut create a scent reminiscent of a Caribbean paradise, and its alcohol-free, nongreasy formula won't irritate skin. Plant-based technology helps protect against blue light from screens, important for those who work nonstop on computers. Easily spray the quick-drying mist over makeup before dashing out for work, or lightly mist hands before climbing behind the wheel for a long day on the road. ($36)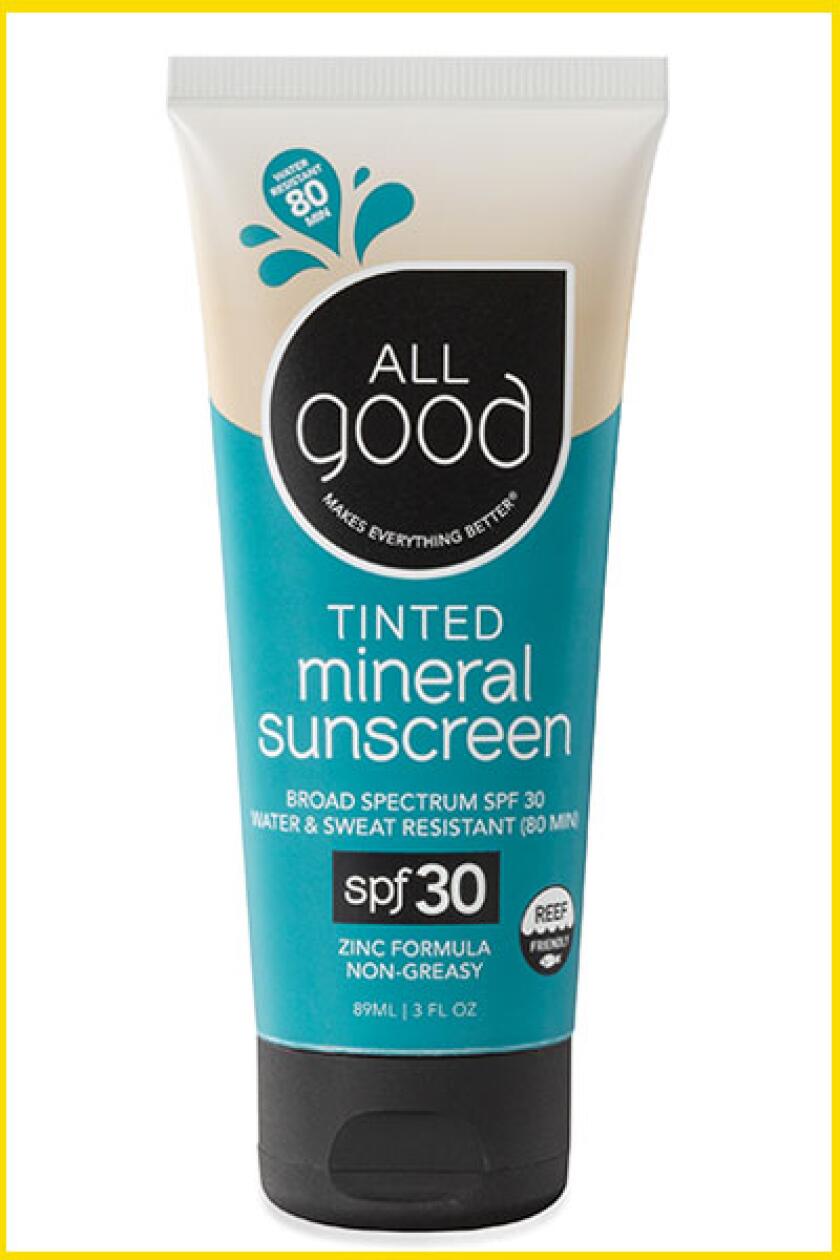 All good SPF 30 Tinted Mineral Sunscreen 

Moisturizing and tinted, this plant-based sunscreen offers broad spectrum protection against UVA/UVB rays and was created with both face and body in mind. The women-owned company works to repair skin through ingredients buriti oil, green tea and rosehip oil, while coconut oil, jojoba oil and shea butter hydrate skin. And bonus: The slight tint gives a hint of coverage for most skin tones — a feature that many of us welcome. It's reef-friendly and water-resistant up to 80 minutes, perfect for your next beach vacay. ($20)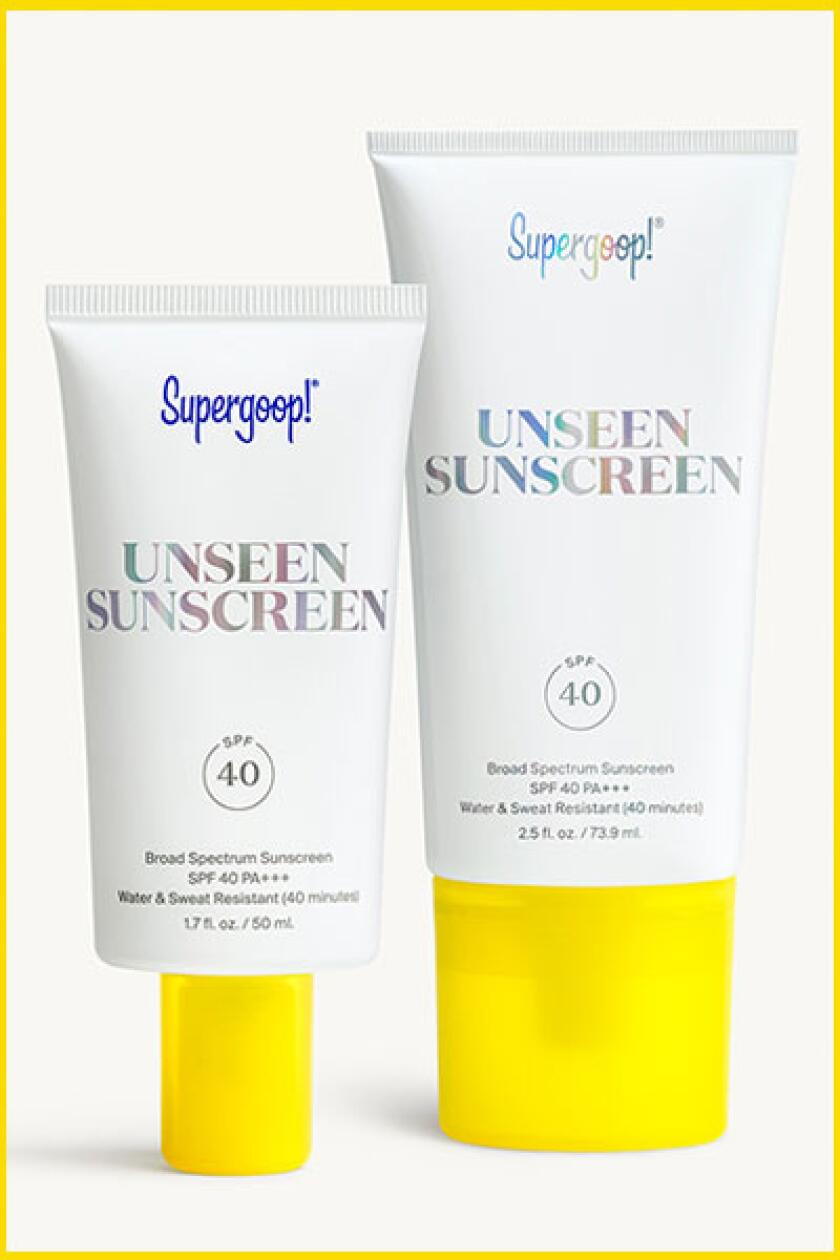 Supergoop! Unseen Sunscreen SPF 40

This wildly popular full-spectrum sunscreen is the brand's best seller — and everybody's talking about it. One fan commented that it's a clean, antioxidant-rich SPF you'll fall hard for. Why? It absorbs effortlessly and is velvety, weightless, scentless, oil-free and 100 percent invisible — like its name promises. Though it makes an excellent makeup primer, if used on its own the sunscreen won't leave you with that shiny, greasy look. And since a little bit goes a long way, your 1.7-ounce tube will last awhile, making it worth every penny. ($36)