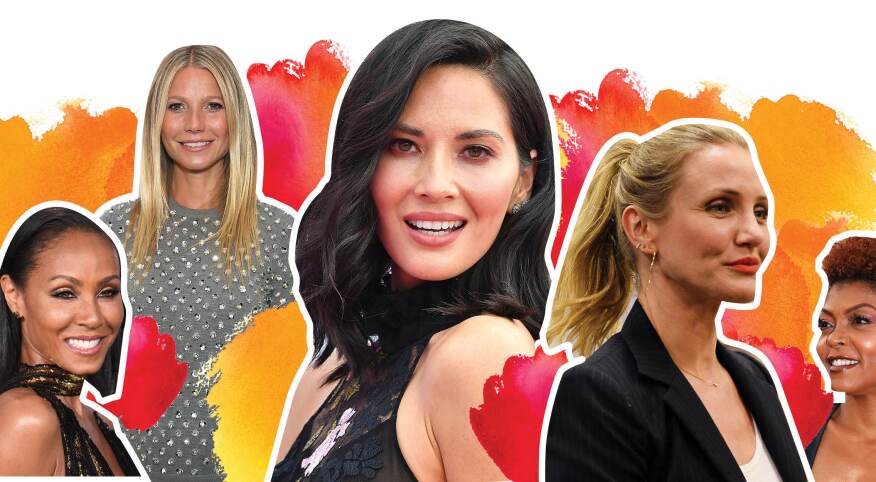 With summer frizz quickly becoming a memory and hat weather yet to descend, fall is prime time to try a new 'do. Whether you're ready for a big change or looking for a little update, here are the five hair trends that will be turning heads this fall.

1. The Lob Lives On
The longer version of the bob has officially passed from fad to forever. "The lob isn't going anywhere but more layers are being worked into the shape," says Linzee Katzman of New York's Marie Robinson Salon. You can see the new longer lob on Selena Gomez, Julienne Hough, and Jada Pinkett Smith. Layers that start at the cheekbone flatter almost everyone, adds stylist Eliut Rivera. Beware of shorter layers, especially if you have a round face.

2. Have a Good Shag
Jennifer Aniston's "The Rachel" was the shag that launched a thousand cuts. While we're not holding our breath for a "Friends" reunion (okay, maybe we are), we're all for the shag making a comeback. "I love the longer shag for fall because it embraces natural curls and highlights them in an effortless way," says Kien Hoang, Oribe's director of Training &
Content. "I'm seeing an inner-layer cut into the style to give it an updated twist." Olivia Munn and Jennifer Lawrence have been rocking the longer shag this season, while Lisa Rinna has made the short shag a "Real Housewife" staple.

3. Take the Long View
That old adage that you can't wear your hair long after a certain age is, well, just so old. #Resist. Going long is not an excuse for skipping the salon, though. To add movement and dimension, avoid cuts that keep your locks at the same length; opt for layers instead, then blow dry with a large round brush to add volume and dimension. Another option: Embrace your natural curls. "During the colder months when the air in our homes is heated and dry, we must keep our hair hydrated," says Oprah's former hair stylist André Walker, founder of The Gold System line of hair products. "You can help lock in moisture by using a light moisturizing oil daily. Mongongo and Argan are good examples of moisture infusing oils. Tracee Ellis Ross is a great example of someone who takes advantage of the versatility of natural hair." Another good example is Gwyneth Paltrow.

4. Pony Up
Those mornings when all you have time for is scraping your hair into a pony before racing out the door? They're probably not going anywhere. But with a few style tweaks the pony can go from necessity to natty. Vivienne Mackinder, Joico's guest artistic director, suggests keeping some volume on the crown to give your face a lift, then putting the pony low on the
nape of the neck. "Leave out some tendrils to frame your face. That tiny little change makes the pony more elegant and definitely sexy." Think Cameron Diaz.

5. Enjoy Fall Colors
"Darker tones will complement fall's paler skin and add more depth," says Nick Arrojo, owner & founder of ARROJO NYC. Rita Hazaan, colorist of choice for J. Lo, Katy Perry and other top celebs, is a fan of natural rich tones. For brown hair, she suggests subtle chocolate and chestnut highlights to add dimension. Redheads can opt for shades of auburn and copper. For blondes, painting color on with a brush instead of foil highlights is the method of the moment: Think golden or caramel strands with a few lighter pieces around the face to add a touch of brightness. "Everyone can benefit from this trick — simply finish your wash with cool water as that works to close the hair cuticles, reducing fade and promoting shine," adds top colorist Maddison Cave. Taraji P. Henson is one celebrity who knows how to rock fall colors.