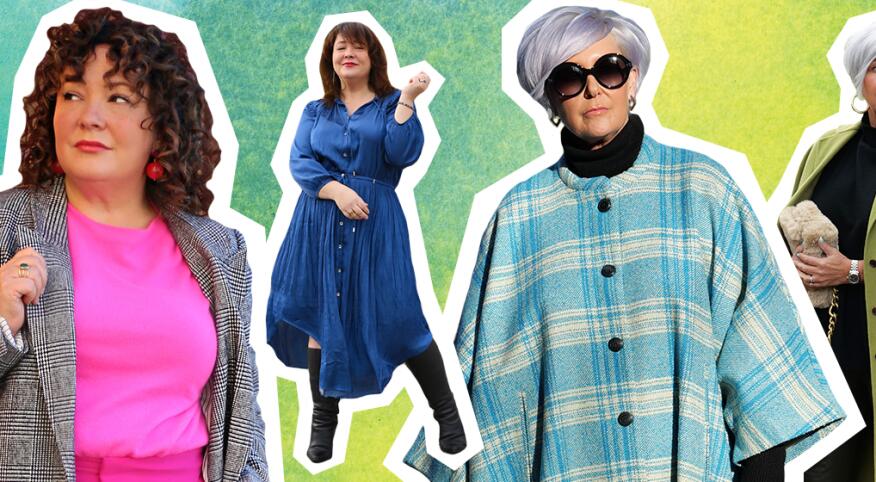 Whether you are someone who loves fashion or struggles to figure out what to wear each day, chances are you follow someone on social media who inspires you in the fashion department.

However, it may seem like everyone in your feed is in their 20s or 30s, which makes it difficult to feel inspired. There are lots of fashion influencers 40 and older on Instagram who bring the style in a big way, and we've rounded up five must-follow accounts if you are looking for inspiration.

Wardrobe_oxygen

Alison Gary is known for "offering real-life style for grown-ass women." Her Instagram feed is full of fabulous looks everyone will like. She keeps it fun and real, and you will love her colorful photos and fun style.

Fashiononthe4thfloor

Diane Capozzi believes age is irrelevant when it comes to fashion, and we agree. Her style is timeless and effortless, and she has a way of dressing up loungewear that will amaze you.

Greceghanem

Grece Ghanem is stunning and will make you want to double your wardrobe. Her feed is full of classy looks that will remind you of a mix of Old Hollywood and today's modern looks. Every photo looks like it comes straight out of a magazine.

Simpson.house

Helen's outfits are almost as beautiful as her blue eyes. She has a fierce style, and you can tell she genuinely loves getting dressed and sharing her looks with you. She styles everything from handbags to pajamas, and you will find so much inspiration on her Instagram feed.

Estel_serrats

Estel Serrats is sexy and fun. Her vibe is casual chic, and I love every single outfit she posts. If you love today's relaxed looks yet think you are too old, think again. She will remind you that you can wear anything you want — regardless of age.