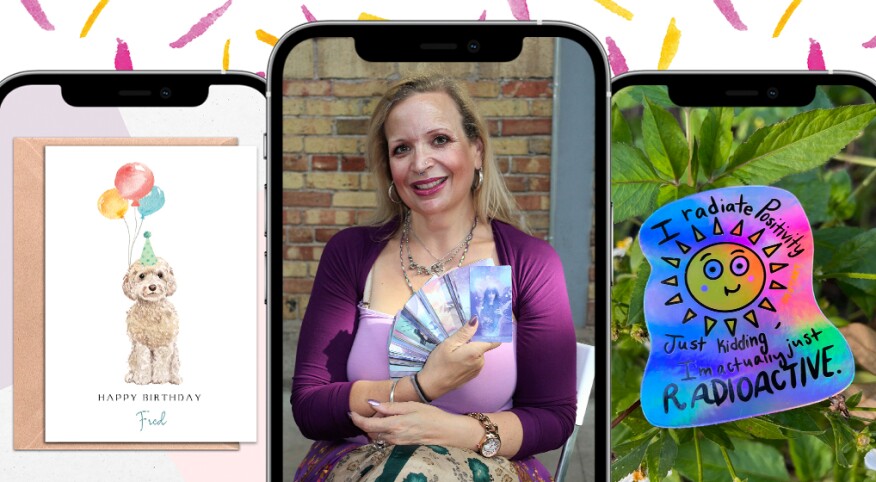 I still remember my first ever Etsy purchase. Well, I don't remember exactly what it was, per se, but I remember how it arrived. It was packaged with care, detail and personalized touches (like a handwritten thank-you card), confetti in the box and a bonus gift — an inspirational quote on a beautifully decorated notecard.

The unexpected personalized touches warmed my heart. At the time, I had no idea that this type of customer service was the norm on Etsy, either. Surely, it is. Whenever I have ordered from Etsy, I have received my product beautifully wrapped and/or with some surprise along with it. Each time it has been equally touching to me.

Etsy is a magical place, filled with talented entrepreneurs who share their light, talent and passion with all who visit. It's a place where people are doing what they love and living their purpose. Shop owners are fortunate enough to have discovered their unique talent and opened an indie-type shop that allows them to share their passion with the world. They likely aren't raking in millions. They certainly aren't rolling their eyes (as some of us might do at work) as they package up their products with such care and love. They are talented, skilled and hardworking humans who love what they do.

If you have not visited Etsy before, think of it as an online arts and crafts fair. Only handmade and vintage items are sold. Within those confines, the possibilities are endless. And if you have online access, you have access to the beautiful shops. Here are five to get your shopping started.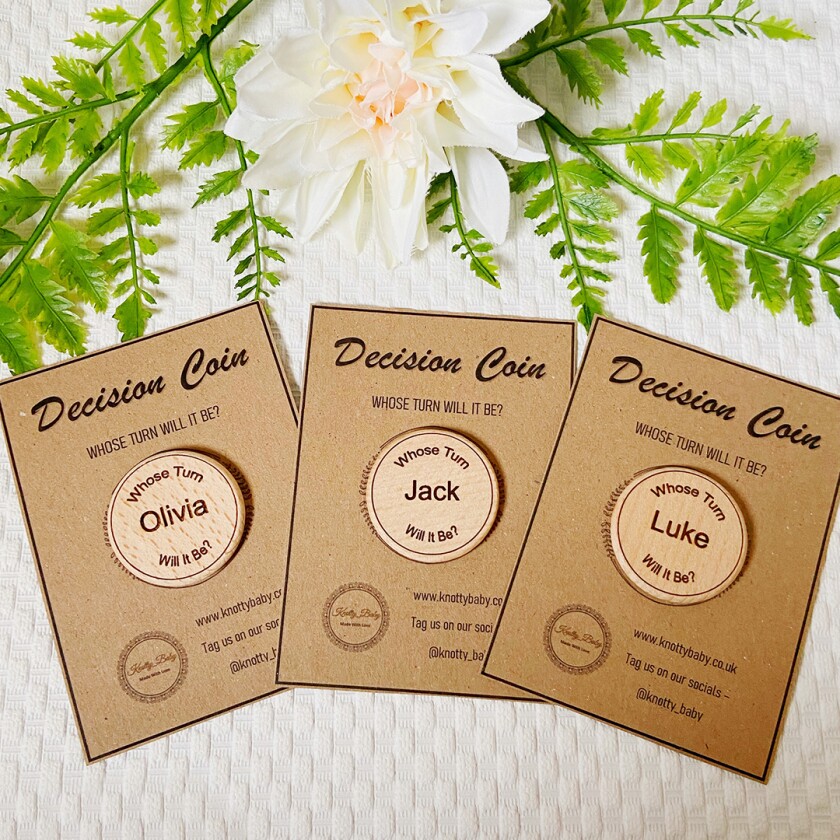 knottybaby_02.jpg
Courtesy of KnottybabyCrafts
knottybaby_01.jpg
Courtesy of KnottybabyCrafts
KnottybabyCrafts

This shop offers a variety of personalized items from kitchenware to frames. But … my favorite products at KnottybabyCrafts are by far the decision coins. If you and your significant other can't seem to agree on a restaurant for your Friday date night? Worry not — they have a coin for that! Kids arguing over whose turn it is to play the Wii? Yup, a coin for that, too. Simply toss the personalized coin in the air and see how it lands! The answer will be revealed. These coins basically have the power to stop all arguments in your house for as long as the novelty stays fresh! It's a great gift for your indecisive friend or a must-have for your own household. Clever, good-looking and practical.
VioletMoonMagic

Who knew you could get a valuable and entertaining tarot card reading on Etsy, delivered by email within the hour? I am not quite sure how I stumbled across this surprising service, but I am not ashamed to say I have purchased several readings over the last year. Wilma, the shop owner, never disappoints. She will draw, read and use the tarot cards as a guide to offer you feedback on your problem du jour, and she delivers her advice as a long-lost friend or therapist, with compassion and wisdom. She knows her tarot cards, and is a gifted intuitive and caring soul. As her shop says, of course, these readings are for entertainment purposes only, but I always walk away from a reading with clarity and wisdom.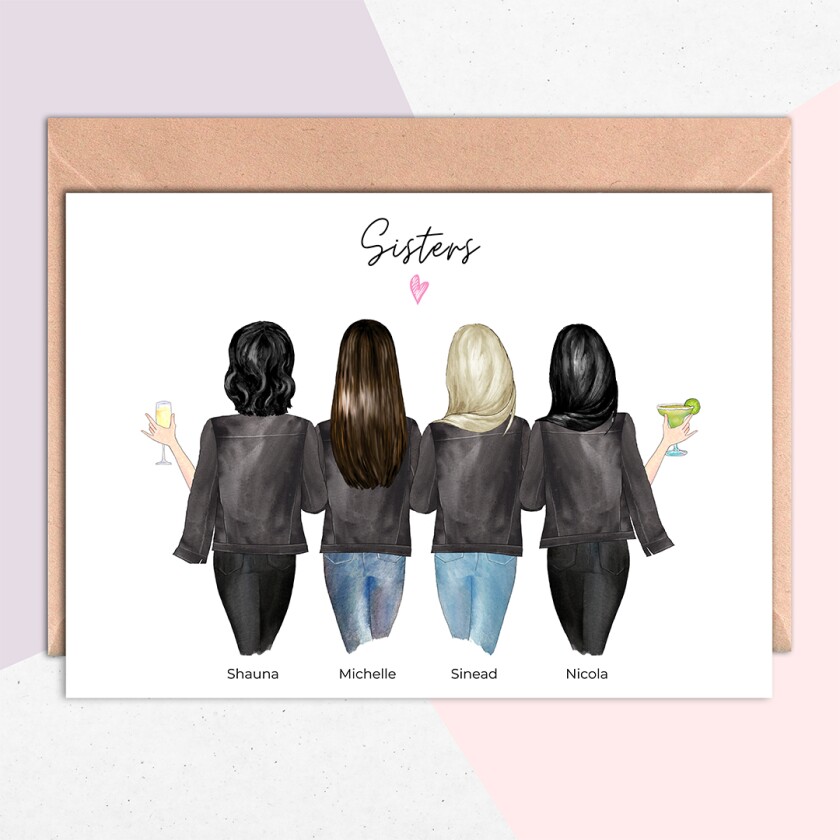 Landscape Front of Card
Courtesy of InkandFred
Mink & Pink - Photo Frame Landscape
Courtesy of InkandFred
Landscape Front of Card
Courtesy of InkandFred
Ink and Fred

Cutest shop ever! If you want your best friend, daughter, coworker or spouse to do a double-take and screech in delight, then this is your go-to Etsy shop. The seller, Claire, creates custom greeting cards with a digital illustration of the person (and/or pet) of your choice. Simply provide some important details (hair style, skin tone, etc.) and she will provide you with a greeting card for any occasion. The results are breathtaking and you just have to see it to believe it. This shop proves you don't have to spend big bucks to make a great, thoughtful impression!
jhayes_02.jpg
Courtesy of JHayesIllustrations
jhayes_01.jpg
Courtesy of JHayesIllustrations
jhayes_03.jpg
Courtesy of JHayesIllustrations
JHayesIllustrations

Home is where the heart is. That is most definitely true, and many of us have that one (or maybe more than one) house that brings back all the feels: Be it a childhood home or grandma and grandpa's house, the one filled with holiday memories of mint candies at the front door or the best mashed potatoes you have ever eaten. Why not give the gift of these memories by way of a hand-drawn home portrait in pen and ink or color pencil? The illustration shop owner also offers chalkboard invitations and car portraits. Full disclosure: Jacqueline is not only the talent behind this shop, she is also my sister-in-law! She has dozens of pages of five-star reviews from non-relatives, so it's safe to say I'm not being biased.
Ohyouresotough_01_1080.jpg
Courtesy of Ohyouresotough
Ohyouresotough_03_1080.jpg
Courtesy of Ohyouresotough
Ohyouresotough_02_1080.jpg
Courtesy of Ohyouresotough
Ohyouresotough

Cancer sucks. Shop owner Chelsey Gomez knows — because she survived it twice. The experiences inspired her to create a shop with products that are fun and humorous for cancer patients, to lighten the heaviness of life with cancer. She offers lots of items, such as a cancer card that serves as confirmation that you do, indeed, have cancer (it reads, "this card will get you out of anything"); unique cancer-inspired greeting cards; apparel; and end-of-chemotherapy gifts, such as an adorable glitter necklace. The products are fabulous, and her survival story is inspiring. Together, it's a win-win.

In a time when gift cards and Venmo seem to be the go-to gifts of any season, Etsy offers creative, unique and thoughtful alternatives. Simply click "add to cart," and purchase something vintage or handmade for yourself or others. You will be sure to feel the love and passion that fuels this cyber art fair — when you're browsing and buying, and again when your order is delivered to your door. And don't be surprised if you're covered with confetti after opening!