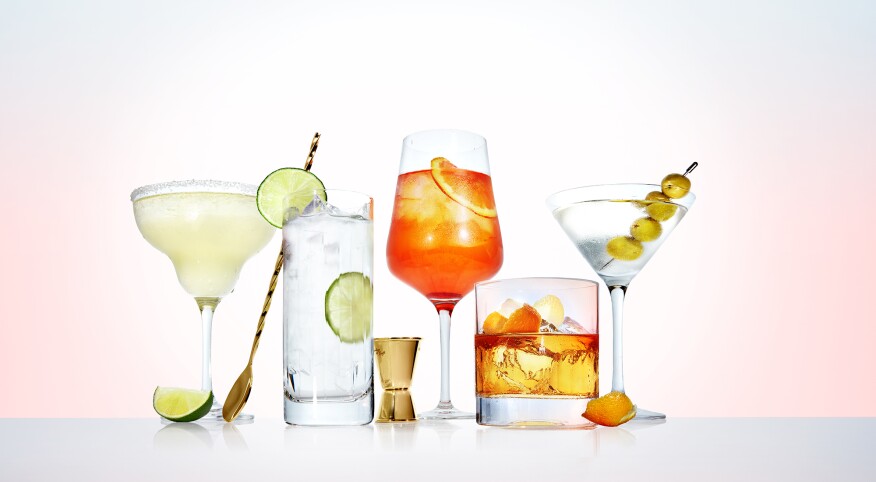 During a time when many of us are forced to work from home, and dealing with stress in a wide variety of ways, there's a sense of drifting through the workweek, making it easy to forget what day it is — because, let's face it, every day can feel the same.

We're desperately doing what we can to differentiate each day and establish regular practices around this new normal, adding to what's already an unusual time.

To put fresh zing into the work-from-home week — and throw the kibosh on the relentless "What day is it again?" — try ending every workday (or maybe just one day a week … we don't want folks drinking TOO much) with a signature cocktail as a comforting way to mark the successful conclusion of yet another day during 2020.

So, get your 1) cocktail shaker and 2) measuring tools out and let your inner mixologist emerge.

From my kitchen to yours, here are five cocktails recipes (for single servings) tailored for each workday. Cheers!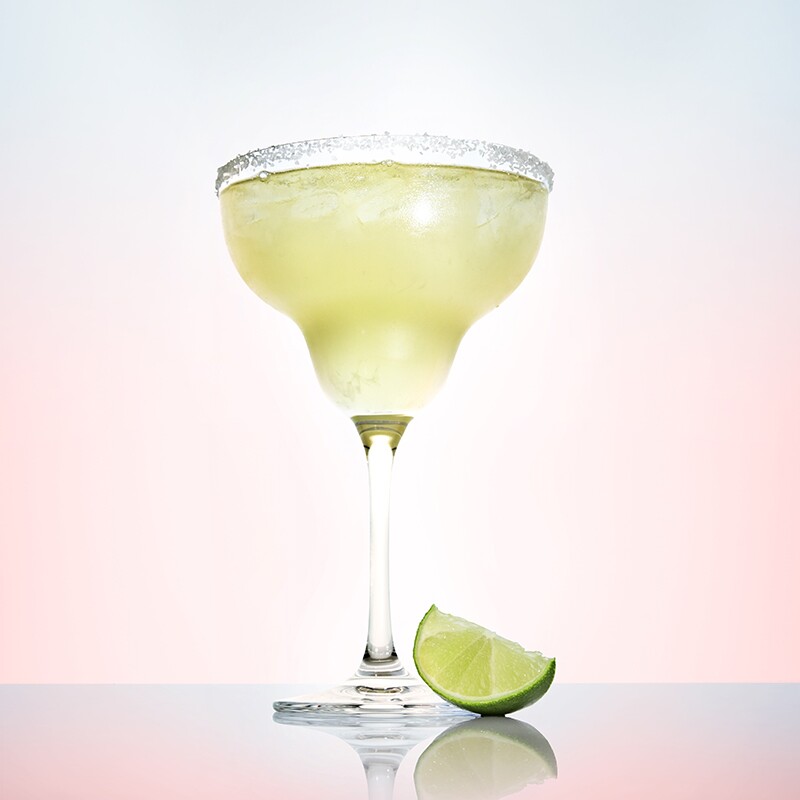 Monday = Margarita
After the weekend reprieve, who wouldn't agree that Monday consistently arrives tart and salty? Hands down, the right cocktail to match the edgy Monday mood is the tangy margarita.

Ingredients:

· 2 ounces tequila (Espolòn Blanco is a solid option)

· 1 ounce orange liquor

· 1 ounce freshly squeezed lime juice

· Garnish: lime wedge

· *Optional: 2-3 dashes of Tabasco sauce to kick it up a notch

Preparation:

First, prepare your tumbler. Sprinkle a small amount of salt onto a plate. Use a lime wedge to wet the rim of your glass, then lightly coat with salt. In a cocktail shaker filled about halfway with ice, combine ingredients and shake well, pouring into your salt-rimmed tumbler filled with ice. Garnish with lime wedge.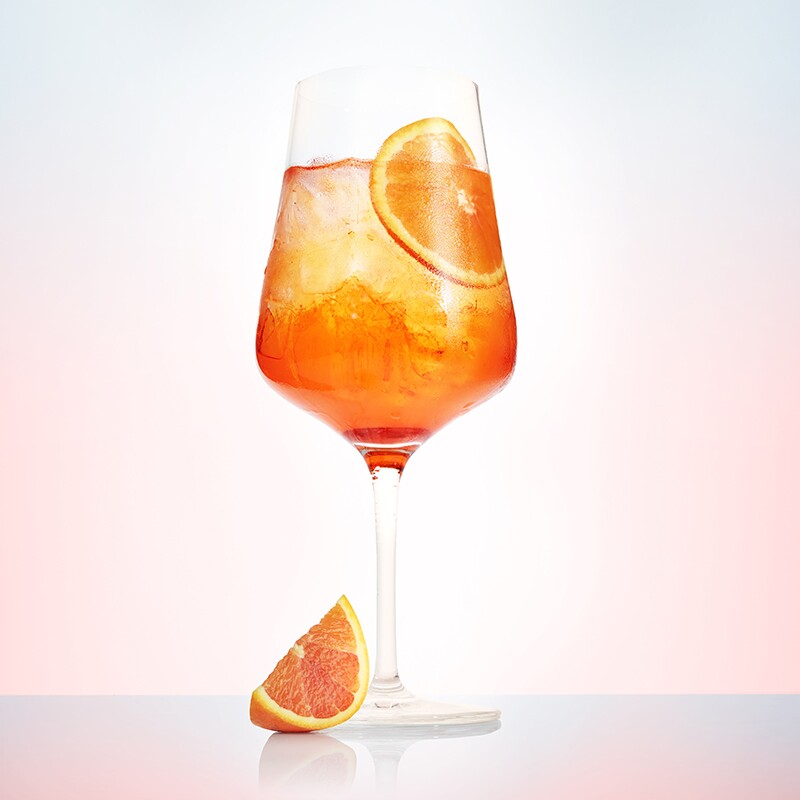 Tuesday = Aperol Spritz
Tuesday is the most productive day of the week, which makes you fit to handle the glitz and glam of the sensual Aperol Spritz, superstar of the traditional lively piazza aperitivo setting.

Ingredients:

· 2 ounces Aperol (bright orange Italian liquor)

· 2 ounces prosecco or sparkling dry white wine (if you're not fussy and already at Trader Joe's, grab their 4-pack sparkling white wine)

· Splash of sparkling water

· Garnish: orange slices

Preparation:

In a wineglass with ice, combine ingredients and add an orange slice or two. Enjoy the spicy flavor with summeresque color and detail — a soft orange hue with a floating orange section, a smashing presentation.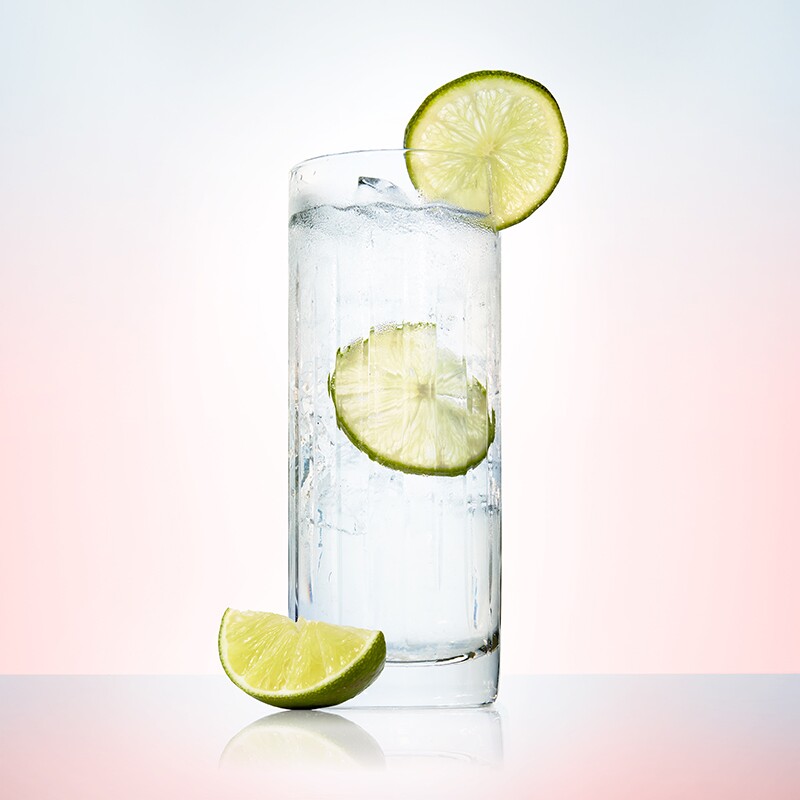 Wednesday = Gin and Tonic
Humpday demands a simple go-to — yet heavy on all things refreshing — to charge your batteries for the rest of the week. This could mean nothing other than the easy but beloved classic gin and tonic.

Ingredients:

· 2 ounces gin (currently I'm enjoying Hayman's London Dry Gin)

· 4 ounces tonic water

· Garnish: lime wedges

Preparation:

In a highball glass with ice, pour gin, tonic and the juice of one lime wedge. Garnish with a second lime wedge.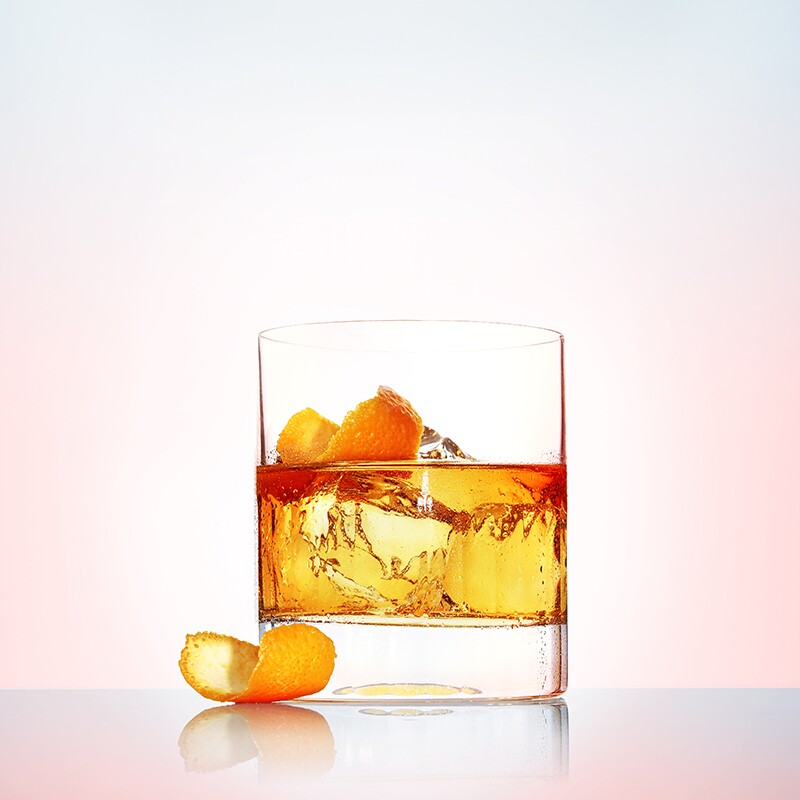 Thursday = Old-Fashioned
The old-fashioned lives up to its name because it's truly old-fashioned, dating back to the late 1800s. As popular as ever, this cocktail easily wins its #TBT placement.

Ingredients:

· ½ teaspoon sugar

· 2-3 dashes Angostura bitters

· 1 teaspoon water

· 2 ounces bourbon (a decent label, such as Elijah Craig)

· Garnish: orange twist (a long strip of orange peel, twisted to release flavor)

Preparation:

In a tumbler, combine sugar, water and bitters. Stir well until sugar mostly dissolves; add ice and bourbon. Garnish with orange twist.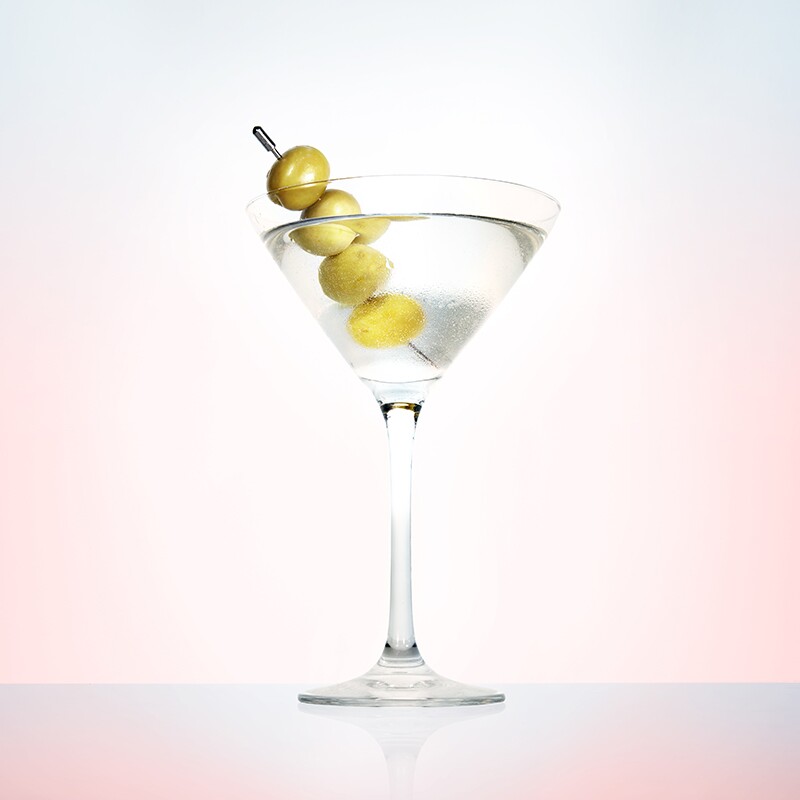 Friday = Extra-Dirty Martini
Picture the best waterslide — the purest sense of sweet surrender you've enjoyed during past summer vacations. This is where you're at. You've earned it, and it's time for a smooth ride into the weekend.

Ingredients:

· 3 ounces vodka (as a former Austinite, we keep Tito's around)

· 1 ounce vermouth

· 2 teaspoons olive juice, straight out of the jar

· Garnish: large green olives

Preparation:

Add measured ingredients to a cocktail shaker with ice. Shake well. Pour into your martini glass, and if desired add another splash of olive juice to achieve "extra dirty" to taste. Garnish with large green cocktail olives on a toothpick.