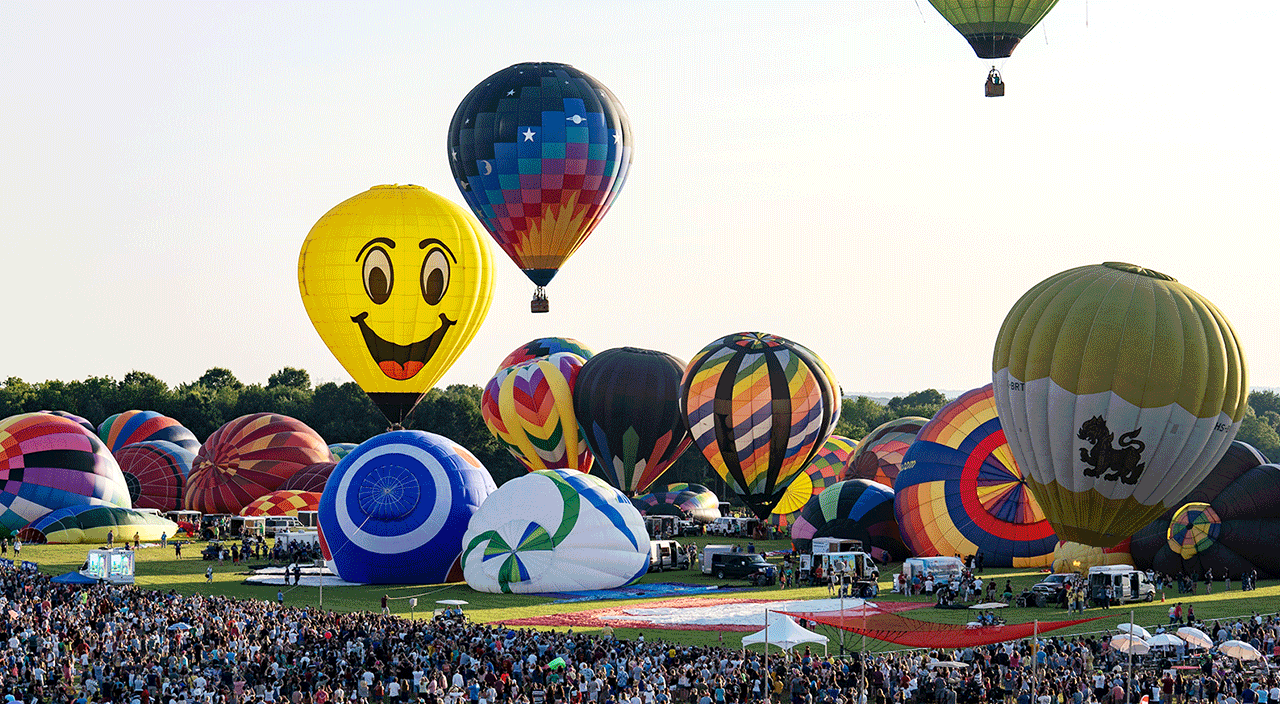 Summer is right around the corner and outdoor concerts, long walks, hikes and picnics await. So, too, do inspiring festivals. Get your tickets early for these unique ones, which are sure to bring a dose of adventure to your summer.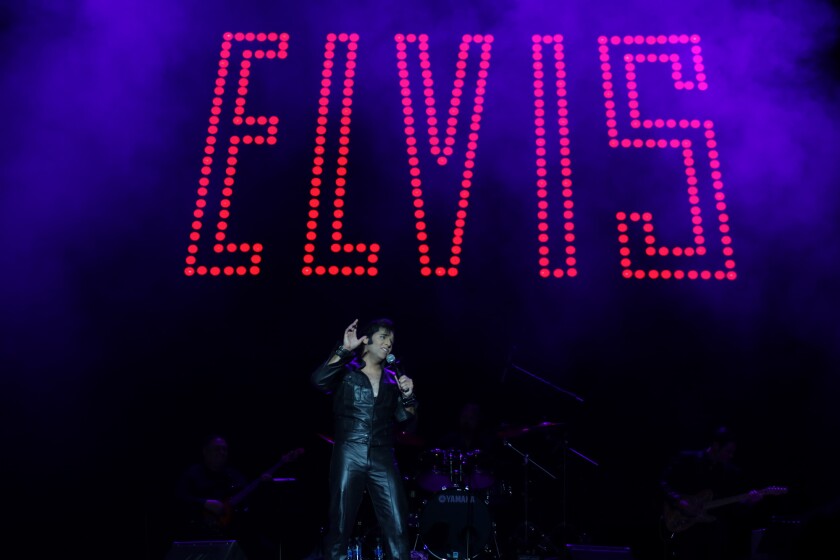 Tupelo Elvis Festival, Tupelo, Mississippi

June 7-11, 2023

The man. The myth. The legend. Elvis Presley lives on through his music, film and a summer festival! Pack your bags and prepare to be all shook up by all-things-Elvis as you head to the King's home state of Mississippi. The streets will be flooded with polyester jumpsuits, long sideburns and some serious hip-swinging. Great music, Elvis-history and arts and crafts are all on the schedule, and if you make this trip, you'll want to get good seats for the main event: The Ultimate Elvis Tribute Artist Competition. The competition is fierce and the resemblance uncanny. Grab your blue suede shoes for a summer trip to Mississippi!

Bend Yoga Festival, Bend, Oregon

June 8-11, 2023

Yogis unite! Come together with like-minded individuals for four days of mindfulness and a deep connection with nature, other yogis and your highest self. Sessions offered include Sunrise Stretch and Plant Spirit Meditation, AcroYoga and even a Yoga Happy Hour complete with DJ Taz Rashid. Enhance your health, wellness and happiness by Forest Bathing (it simply means to take in the atmosphere of the forest — no literal bathing required) on the Deschutes River Trail or hop on a paddleboard and take in the peaceful scenery. If you struggle with traditional meditation, you can try a moving meditation session, which incorporates music and movement to heighten your sense of awareness of the present moment. Mountain biking tours, photography workshops and nighttime star gazing are on the agenda, as well. Adult passes start at $225 for two days with options for three- and four-day passes. Kids ages 8-12 are welcome and are offered discounted admission. But really, we all know you can't put a price tag on self-care, peace and relaxation. Namaste.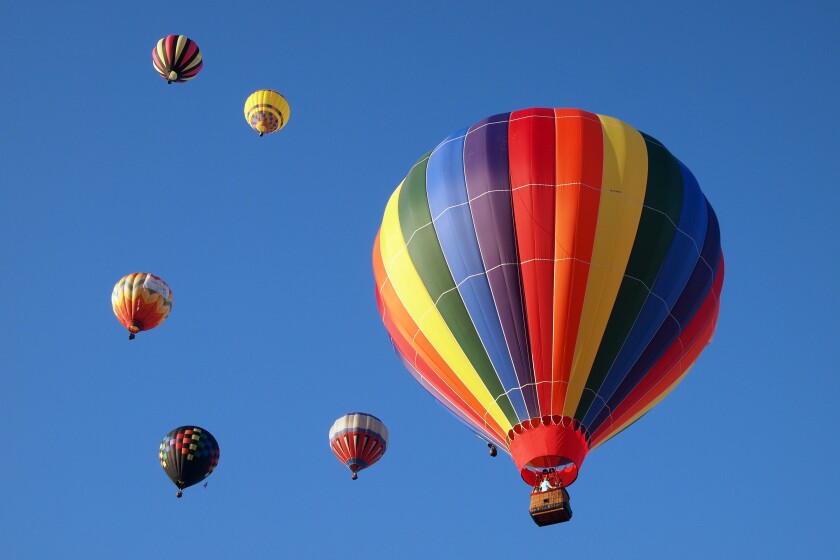 The New Jersey Lottery Festival of Ballooning, Readington, New Jersey

July 28-30, 2023

This festival — the largest summer hot air balloon and music festival in North America — is held at Solberg Airport in Readington, New Jersey, and offers fun for the whole family. You'll be mesmerized as the balloons ascend into the air twice daily. At about 6:30 p.m. on Saturday, the balloons will ascend as the pilots simultaneously blast their propane burners lighting up the sky like fireflies, so be sure to be there then. Also, if you don't mind spending about $275, you can hop on in for a balloon ride of your own. The festival holds three headliner concerts; hundreds of arts, crafts and other vendors; and a variety of children's entertainment. Rumor has it that you can catch a balloon replica of both Yoda and Darth Vader in the sky this year, too.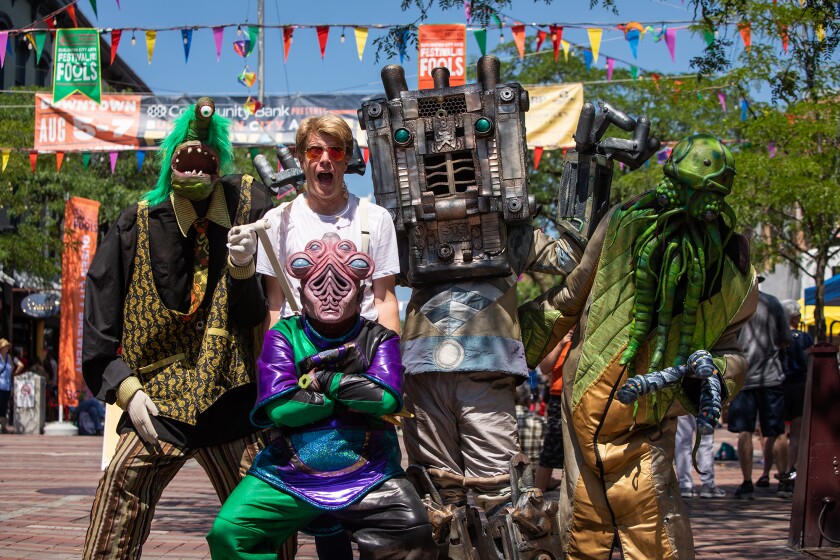 Festival of Fools, Burlington, Vermont

August 4-6, 2023

Laughter is the best medicine and this fair in Burlington, Vermont, is prescribing! Enjoy over 17 hours of free, high-energy, laugh-out-loud comic entertainment on the beautiful streets of Burlington. This will be the festival's 16th successive year. With more than 100 entertainers including musicians, dancers and contortionists, the goal is to bring joy and laughter to all who attend.

Last year's festival featured contortionist/comedian/self-proclaimed attention-seeker Sarah Twister, who literally bends over backwards (while shooting bows of fire) to entertain! Another fan favorite was Mutts Gone Nuts, nine of the world's smartest, most talented dogs you ever did see!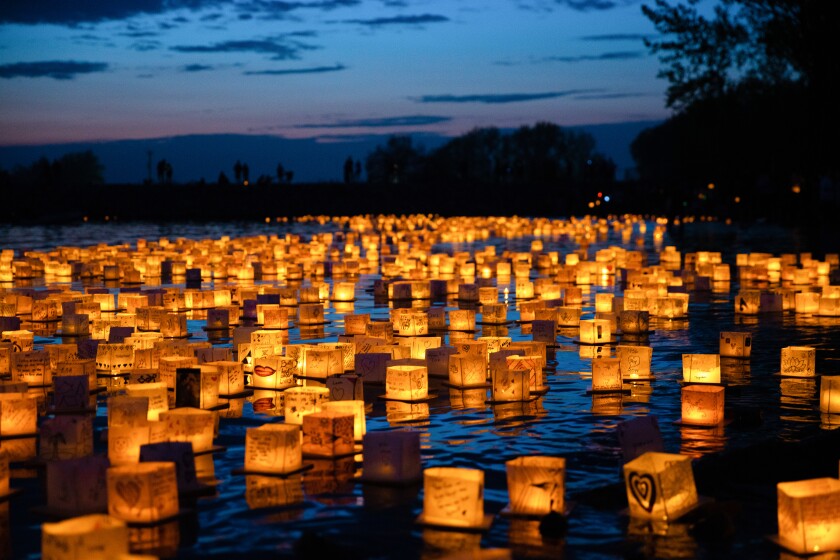 The Water Lantern Festival, Washington, D.C.

August 5, 2023

Twenty-six dollars will get you admission into the festival; a floating lantern kit, complete with an LED light; a marker; conversation-starter cards (use them to make some new friends!) and playing cards.

Construct your lantern, place it in the water and watch it peacefully float far, far away from you. Lanterns can be used to honor a lost loved one, symbolize and welcome hope and joy into your life or represent your commitment to letting go of whatever is holding you back. It's a peaceful event and it's darn pretty to witness, too. Don't worry, the lanterns (made from rice paper and wood) get cleaned up at the end of the night.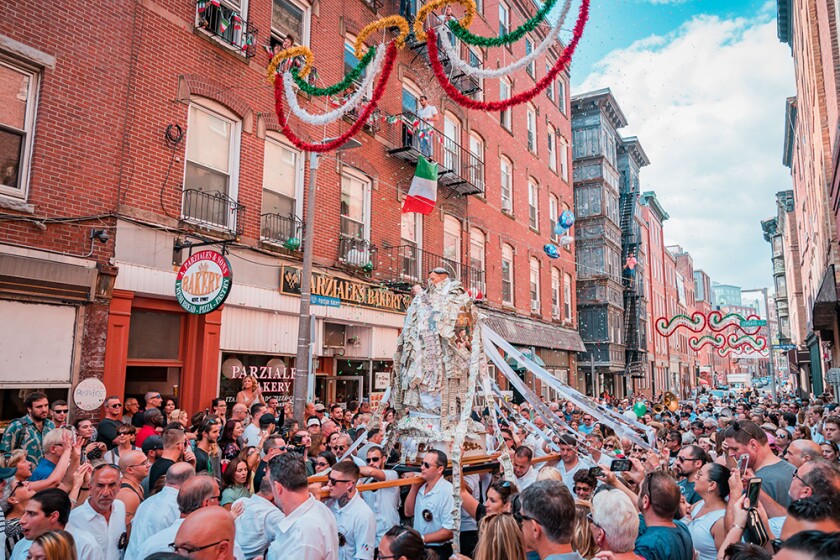 St. Anthony's Feast, Boston, Massachusetts

August 24-27, 2023

This festival takes place in Boston's North End and celebrates all things Italiano! Saint Anthony's Feast, a celebration to honor Italy's patron saints, St. Anthony and St. Lucy, has been celebrated in Boston for over 100 years, and the crowds keep coming. As the name suggests, you will enjoy the best Italian foods (arancini, calamari, pizza, pasta, cannoli and gelato) and can even learn to make some of it yourself at one of the many cooking demonstrations.

The highlight of the Feast is the 10-hour procession of the statue of St. Anthony accompanied by marching bands and a variety of floats — a parade that gives the Macy's Thanksgiving Day Parade a run for its money. Beer, wine and limoncello will help you wash down the pizza and garlic bread. Shop for Italian-themed souvenirs and don't forget to wear your red, white and green! National Geographic Magazine named this summer festival the "feast of all feasts." You'll think you died and went to Italy! Need not be Italian to attend.



Main Image Photo Credits: , Anna Grace Coomer/Tupelo Elvis Festival, Matt Conti/St. Anthony's Feast, Matt Yeoman/NJ Lottery Festival of Ballooning, courtesy of the Water Lantern Festival.


Want to find out more about affordable U.S. destinations for 2023? Here are eight to check out.

What's your favorite festival to attend? Let us know in the comments below.