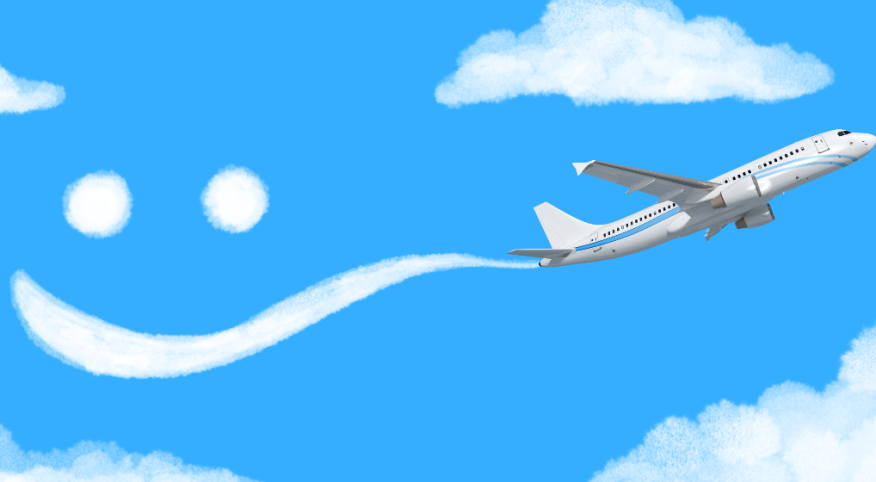 Never mind trying to make airline travel spark joy. That idea disappeared when Pan American Airways folded way back in December 1991. Today, the experience of plane travel most closely resembles a cattle car of bodies pretzeled into cramped seats while emotions and discomfort run high.

Adding insult to injury, the summer of 2022 may be remembered for being when an airline cancellation caused you to miss your favorite niece's wedding, a delayed flight meaning your cruise ship left without you, and the suitcase with your favorite jeans going MIA.

But we all want to get back to traveling, right? And as soul-sucking as airplane travel was before the COVID pandemic, it apparently has not improved. Fear not, we have some tips to minimize the misery.

Fly early, fly direct, fly light

Those three things alone are your best defense against flight delays, cancellations and lost luggage never to be seen again. Flight delays tend to build as the day goes on, says Pauline Frommer, copresident of Frommers.com at https://www.frommers.com/

The first flights of the day have the best odds — 85 percent to 95 percent — of leaving and arriving on time, she said. As the day goes on, there is a domino effect of compounded delays. One flight arrives late and the airplane's turnaround and next departure are also delayed. You may hate setting the alarm clock, but you will reduce your anxiety about not getting to your destination on time by booking the first flight of the day, she said.

To make the obvious point, by booking a direct flight whenever you can, you reduce the chances of missed connections. The same is true if you don't want to lose your luggage.

Go carry-on only and know your seats

Not checking your bags is the best guarantee against the airline losing them. And not all airline seats are created equal. The single greatest factor contributing to your flying comfort is your seat. When it comes to airplane seats, size matters — and so does pitch. Seat pitch is the distance from one seat headrest to the next and impacts how much leg and stretching room you can expect on a flight. It also determines whether you have enough room to use your tray table without the head of the passenger in front of you winding up in your lap. Frommer says JetBlue is the leader in the "most pitch" and "widest seat" categories. Spirit Airlines is at the bottom of the list. She notes that JetBlue includes free Wi-Fi, which for her negates any higher cost. For all things related to seats, check out seatmaestro.com.

Spend a little money

Stay focused on improving your experience, not on squeezing every nickel out of the cost of your plane trip. Consider upgrading to premium economy for more legroom, or even business class for the extra perks — a big one being seats that fully recline. Higher-class cabins come equipped with free Wi-Fi, which could cost you in economy coach. Business and first-class passengers also have use of the private airport lounge where they can wait to board their plane. The lounges provide free food and drinks and give you the ability to work, take a nap and, in some cases, even shower. Imagine not having to do battle to use the phone-charging outlet!

Lounges also give the COVID-wary a little more room for social distancing. On some airlines you can buy a day pass for lounge use, and some credit cards allow you access to lounges if you use them to book your trip.

As for simply straight out buying a business-class ticket, it's worth a try. Sign up for sites that track fares and send alerts when they drop.

Do what you can to sleep on the plane

The ability to fall asleep on an airplane can mean the difference between a great flight and a terrible one, especially on long-haul flights when you hope to hit the ground running. So, bring along your own personalized cabin kit of what you need to help you. Frommer brings an eye mask that drapes around her seat back and keeps her head in place.

Other readers on the Frommer's Roamers Travel Chat group on Facebook offer these tips:

Dress comfortably (breathable fabrics and elastic waistbands)

Use headphones to block out the noise, wear eye masks for the light, and dress in layers to be able to adapt to changing airplane temperatures. Consider using a blow-up seat or neck pillow (or both). Carry a rolled-up rain poncho and use it as support for your lower back. And since you don't want to go to sleep hungry, pack yourself a sandwich and some snacks. Whatever you bring is bound to be better than what the airline serves. Just remember: Every hour you sleep is one less hour spent wishing you could crawl out on the plane's wing.

Pack a good mindset

Hey, the hours spent in a plane seat may make your knees creak, but they are a mere fraction of the time you are spending on your travel experience. Don't let the discomfort overshadow the adventure! Safe travels!