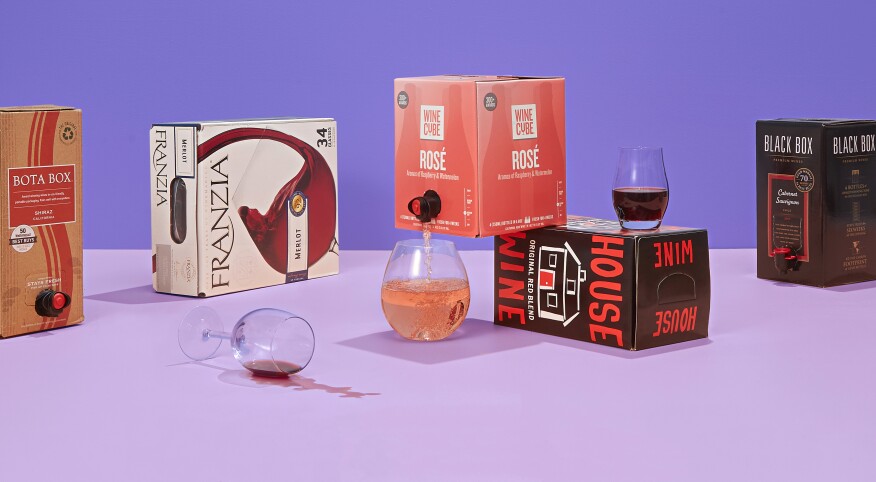 Boxed wine has gotten a bad rep. Snuffed by wine snobs, embraced by teens on the sly, these boxes have had a hard time attempting to prove their worth. It appears their day has finally arrived. During the summer of the pandemic, boxed wine sales were up by 36 percent compared with the previous year (overall wine sales increased 29 percent), according to a NielsenIQ report.

Boxed wine — with its inexpensive prices, environmentally friendly storage, large containers (some fit 5 liters into a single box) and ability to stay fresh for up to three weeks (it's stored in a plastic bag, so it's not exposed to air like traditional bottles) — is finally a contender.

Here are some to try.

Bota Box Shiraz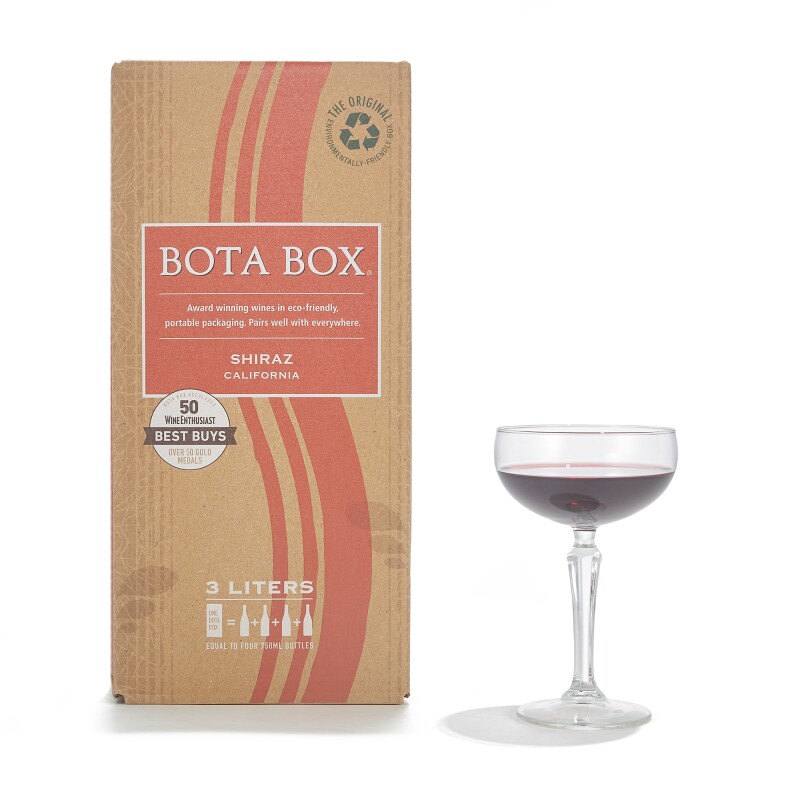 This brand makes a full line of boxed wines, including pinot grigio, chardonnay, cabernet sauvignon and malbec. "I'm a fan of their Shiraz," says Annie Shapero, a certified sommelier and the founder of DiVino, a wine consulting company in New York. The Shiraz, Shapero says, "delivers a big juice and spicy wine." It's just what you need with a pizza or a backyard barbecue. Bota Box is available in different sizes and in different stores.

Black Box Cabernet Sauvignon

It's an award-winning boxed wine from Chile, for good reason. It's a full-bodied wine with lots of depth: aromas of vanilla, oak and black currant are present. The wine is on the dry side, and it's a solid wine if you want a nightly glass. $17 for 3 liters at Totalwine.com

From the Tank Côtes du Rhône Vin Rouge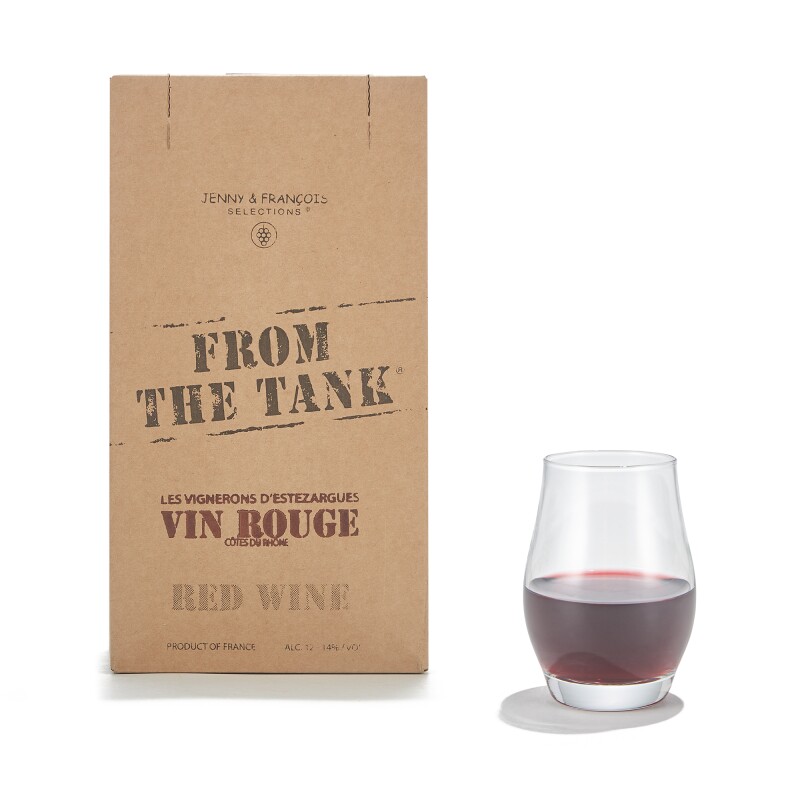 The charming box looks like a wine crate, and the name refers to the wine tanks in the winery, Shapero says. "Tasting From the Tank is the closest you can get to being there," says Shapero, who picked up a box for a picnic at Central Park. "We ended up getting tanked all summer long because it is truly high quality: a balanced, authentic Côtes du Rhône blend of Grenache, Syrah and Carignane." This wine is made in a clean and low intervention style for those who love natural wine, and it has a succulent palate, lots of deep red fruit and a beautiful peppery finish, she says. They also make a chardonnay and a Provençal rosé. Starts at $30 for 3 liters from wine stores nationally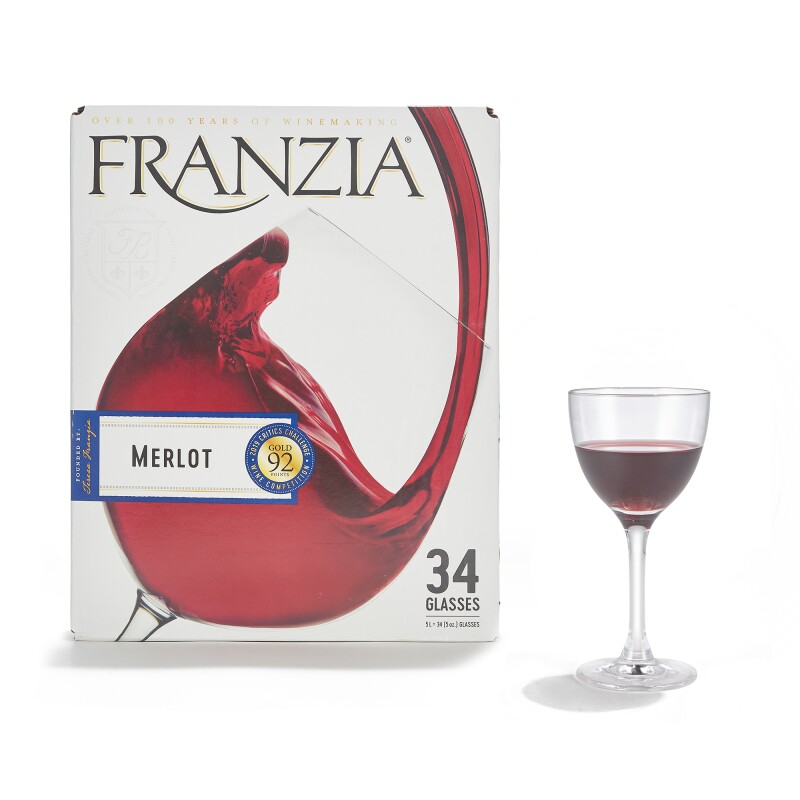 Franzia Merlot

It's a full-bodied fruity wine with hints of black cherry. Bring this out for wine-and-cheese night. It's not too sweet, not too dry and not too expensive — which is probably why it's one of the best-selling wines in the country (it also has been around for ages). Drink this slowly: It's 13 percent ABV, or alcohol by volume (most bottles range from 6–20 percent). $19 for 5 liters at Binnys.com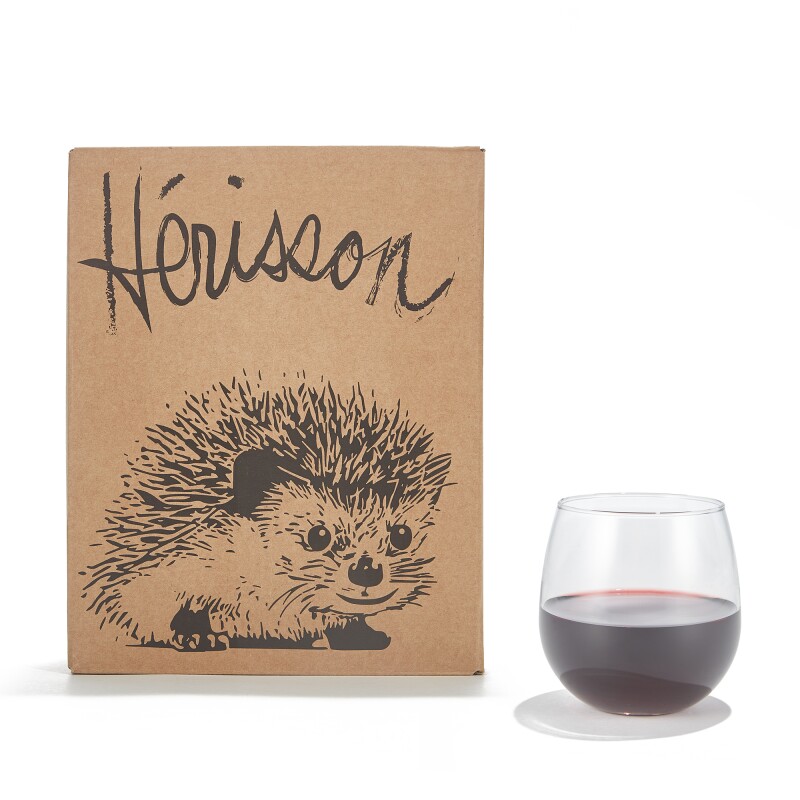 Moutard-Diligent Coteaux Bourguignons Hérisson

First, let's admire that cutie on the box. But this has more than a great design. Made from 100 percent estate-grown grapes in France, this vegan wine is a mix of 70 percent gamay and 30 percent pinot noir. It's light and perfect for summer. $37 for 3 liters at Drizly.com




House Wine Red Blend

This is a robust red wine — have it with a steak or a fancy pasta meal. It's also made in a bottle version, and this tastes the same — but lasts longer and is less expensive. $22 for 3 liters at Originalhousewine.com


Wine Cube Rosé
Available at Target, this is ideal for a backyard barbecue. "Bright red berries shine through without being cloyingly sweet, while supplying just a touch of tartness to round out the dry finish," says Brent Noll, certified sommelier and general manager at Waterbar, a San Diego beachside eatery. "It's hard to go wrong with this one, and it's perfect for spring and summer." $18 for 3 liters at Target.com