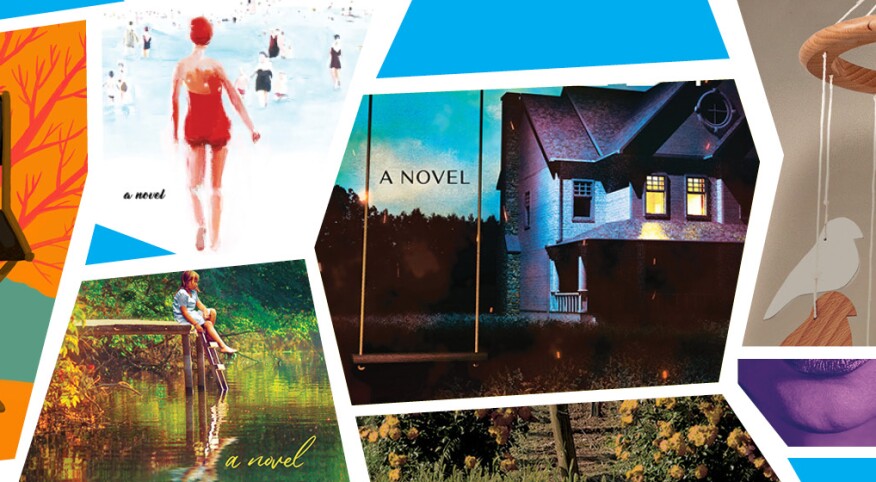 I don't know about you, but when I'm reading a great book — one that I can't put down — all I want to do is talk about it! And that's why, over the years, I've belonged to a wide variety of book clubs. And there's no doubt that I've gotten a lot out of meeting regularly with like-minded people to talk books and drink wine — while being regaled by tales of the various club members' latest marital or kid crises.

But then, of course, comes the moment when you actually have to HOST this monthly dose of literary discussion. Oh, the pressure to serve the perfect app! Take a glance at the Pinterest boards dedicated to Book Club Hosting and you'll see what I mean. Check out the much-pinned recipe for Peppermint Oreo Truffles? I mean, seriously???

This is one reason The Girlfriend launched an online book club, The Girlfriend Book Club, as a private group on Facebook in 2019.

To celebrate both the fifth anniversary of the free weekly Girlfriend newsletter — as well as the upcoming third anniversary of The Girlfriend Book Club — we've joined forces with various publishers to offer you a full week of book giveaways. That's right. Starting tomorrow, July 29, I'll be posting a new book giveaway every single day at 10 a.m. ET. — for seven days in a row. You can find the posts with the daily book giveaways under "featured" within The Girlfriend Book Club. (Indeed, I even posted an extra book giveaway today at 10 a.m. ET. to get us started — we're giving away 50 copies of "As the Wicked Watch" by popular broadcast journalist and TV talk show host Tamron Hall.)

Not a member of The Girlfriend Book Club? Just go here to request to join.

The author of our Girlfriend Book Club pick typically joins us for our live discussion the third Tuesday of the month at 7:30 p.m. ET. We've interviewed everyone from Liane Moriarty to Robert Dugoni to Kristin Hannah to James Patterson. And we do loads of book giveaways throughout the year!

So join us today to chat about your favorite books, but in the comfort of your own home, and in your PJs if you please. With more than 43,000 members, this official Girlfriend group is THE place to connect, share thoughts about books, and to celebrate all things literary.

As we mark this key anniversary, I want to truly thank all of you who already are members of the book club. What a wonderful experience this has been!