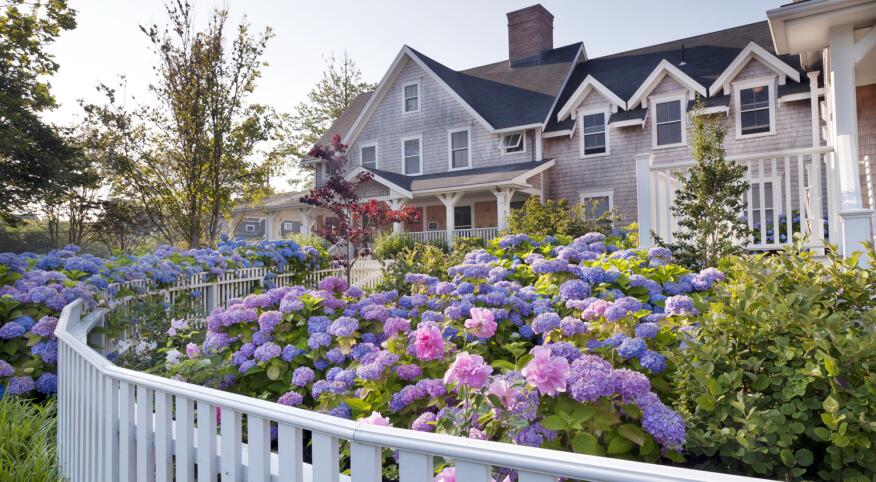 Elin Hilderbrand fans may not have ever dragged their toes through Nantucket's beaches, or lazily nibbled on fresh-from-the-oven buttery, melt-in-your-mouth buns — but they've probably been living vicariously through her books for years.

Hilderbrand, the author of dozens of books, the majority of which are romance novels based near her home on Nantucket Island, has inadvertently become quite the spokeswoman for Nantucket. Not only are her books based there, but they describe the mouth-watering food you can eat there; the romantic spots where you could fall in love there; the beachy sounds you could meditate to there; and even the trails you could run through there.

But the real Hilderbrand fan doesn't just read about Nantucket: She visits the island. Here's how you could have the perfect Nantucket vacay, Hilderbrand-style.

Eat here


Hilderbrand's The Blue Bistro was inspired by one of her favorite restaurants: The Pearl. After visiting there in 2000, the (now former) co-owner, Angela Raynor, suggested to Hilderbrand that she write a book based on a restaurant. Voila. Like The Blue Bistro, The Pearl features coastal foods showcasing shellfish and seafood via a constantly changing four-course prix fixe menu. The Pearl was temporarily closed after the owners sold their restaurant to Blue Flag Partners. It was expected to reopen in the summer of 2022 after a renovation, but it's still closed, though they're promising that it will reopen in the summer of 2023.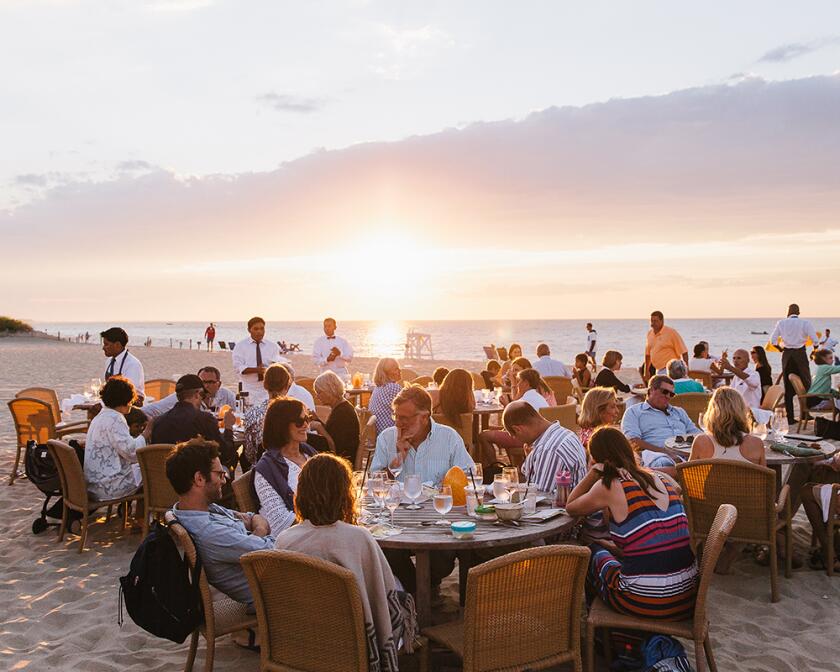 While The Pearl may have inspired a restaurant book, Hilderbrand says it is Galley Beach Restaurant that is a true reflection of The Blue Bistro. She says you simply can't beat the sunset from The Galley and suggests grabbing drinks at the bar, though be prepared to pay a hefty price. Most of their cocktails are about $23. Galley Beach is seasonal and is only open during the summer months.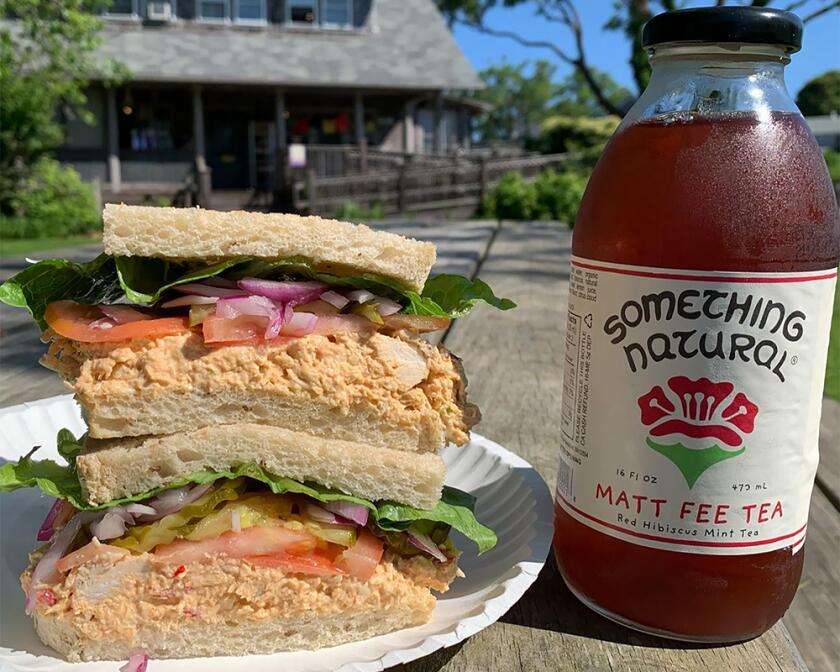 Something Natural

Hilderbrand's favorite sandwich here is the avocado, cheddar and chutney on herb bread, which she likes to grab for a picnic at Steps Beach. If you don't want to eat on the beach, there's outdoor seating at the restaurant next to the park.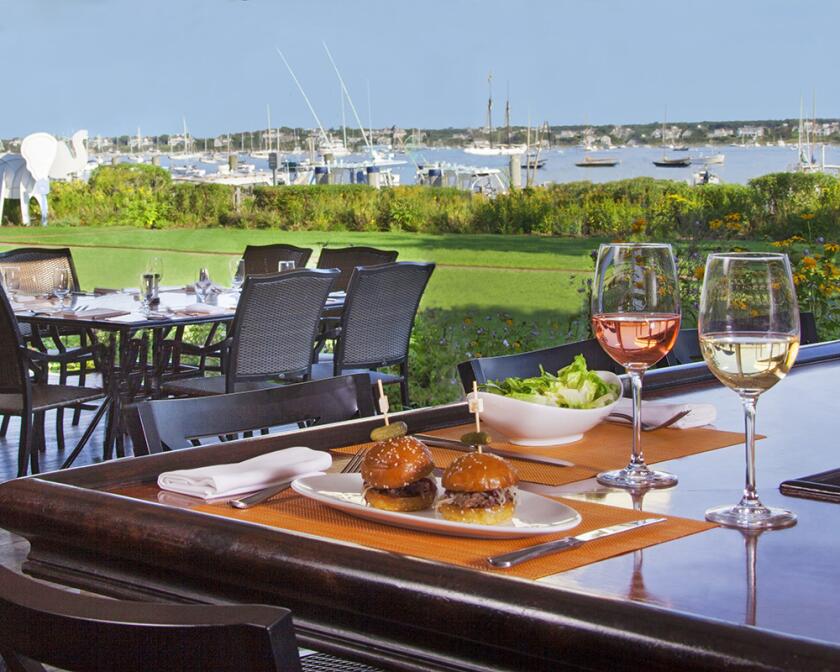 Featured in many of Hilderbrand's books, this is a restaurant and bar with outdoor seating offering a stunning view of the harbor. The view is incredible though you may temporarily forget about everything in your path as soon as you dig into your breadbasket and lobster roll. This is Hilderbrand 100 percent.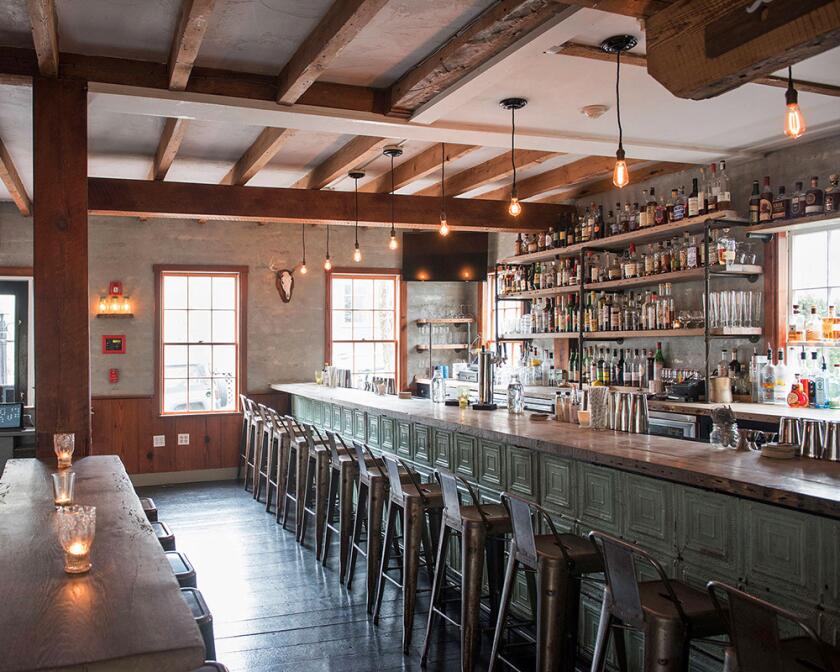 Mentioned in many of her books, this restaurant, housed in a historic Nantucket home, offers small plates and larger main courses. It's a true foodie paradise with inventive cocktails. You'll feel as though you're in the home of a wealthy sailor.

Stay here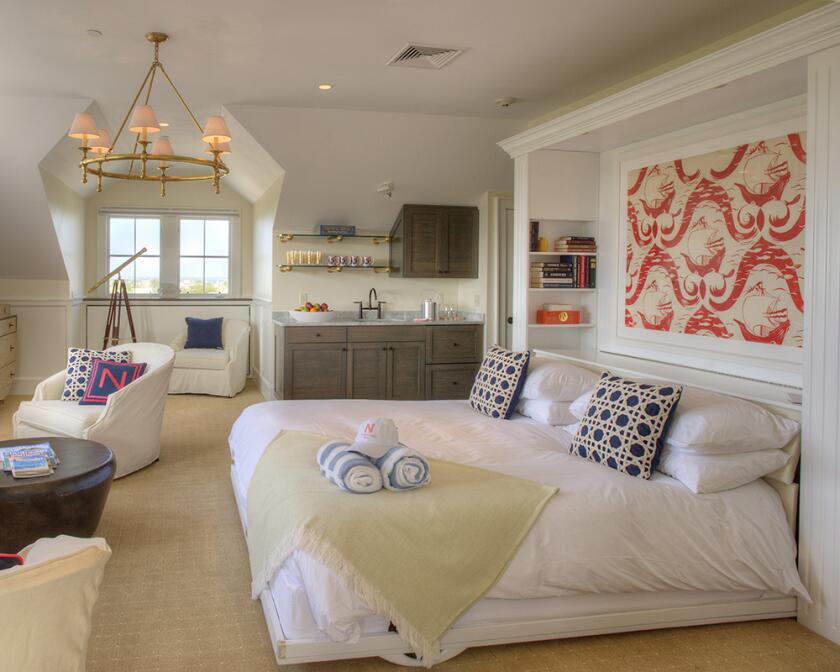 If you've read The Hotel Nantucket, you'll catch glimpses of the fictional hotel when you stay here, as Hilderbrand based the book on this one. On social media, Hilderbrand describes The Nantucket Hotel as her home away from home, and the hotel appears to truly love her back. The Nantucket Hotel frequently offers Bucket List Weekends with Elin specials, which include a book signing, Hilderbrand trivia night, panel discussion, cocktail party, live reading and an island tour.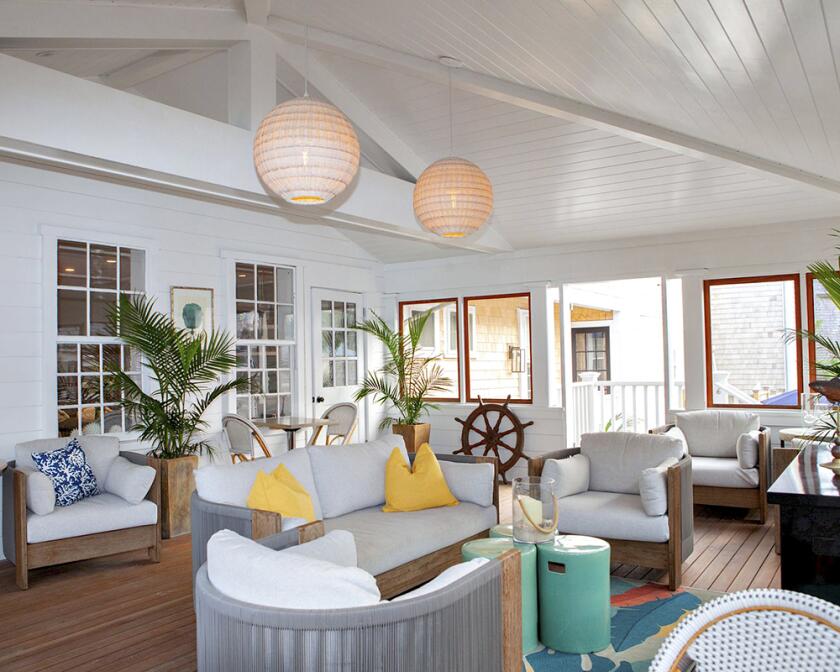 Nantucket Resort Collection

This is your very traditional Nantucket inn, with an adorable outdoor porch, fire pit, s'mores, a complimentary breakfast and a great location. Stay here and you'll feel like you're living in a Hilderbrand novel.

Play here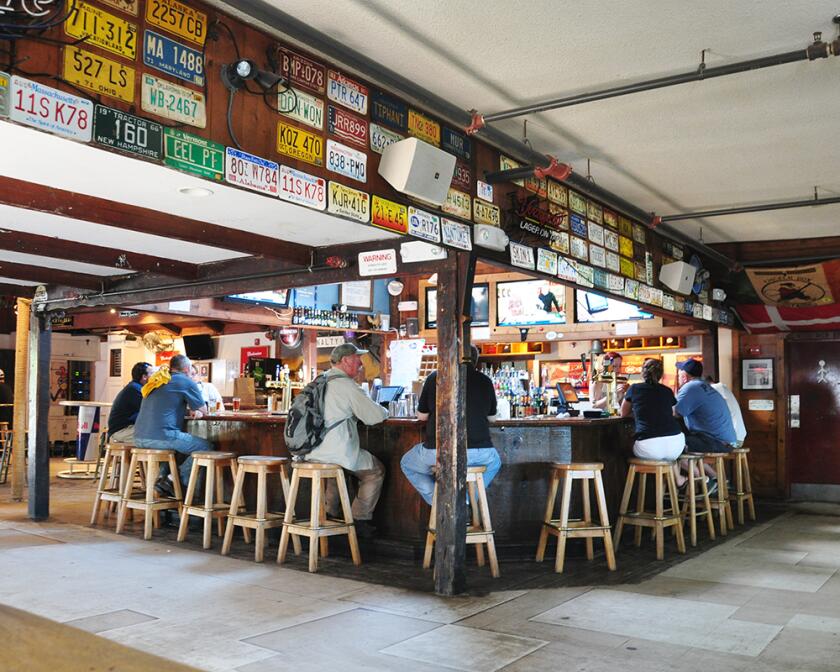 Not to be confused with a chicken eatery, The Chicken Box is a dive bar that Hilderbrand frequents in real life and her books. Her characters frequently stop at The Chicken Box after a long night of waitressing or lazing away at the beach. There's live music here often (expect to pay a cover charge), and it's truly a local joint for beer and a chill evening.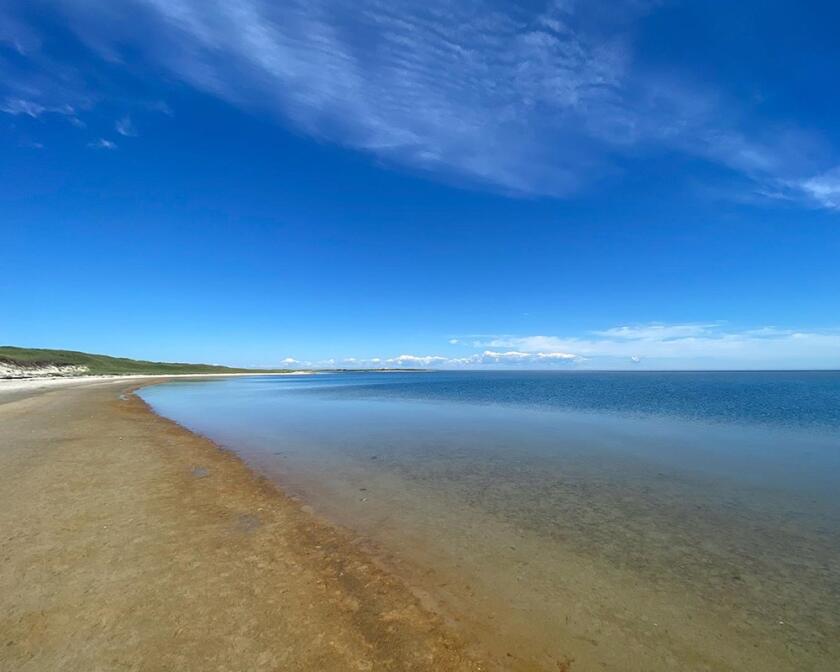 This 1 ½ mile-long beach at the west end is Hilderbrand's favorite beach on the island. Locals say it's the best spot to watch the sunset, but it's also ideal for fishing and bird watching. This is a drive-on beach, which means that if you have a four-wheel drive and a beach-driving permit (get it from Nantucket's police department), you can drive right onto the beach. While her books all reference various fictional beaches where Hilderbrand's characters flee to spend their days off, have picnic lunches and get away from other people, she was heavily influenced by Smith's Point. Hilderbrand often writes her books on a beach, so if you're really lucky, maybe you'll catch her in action here.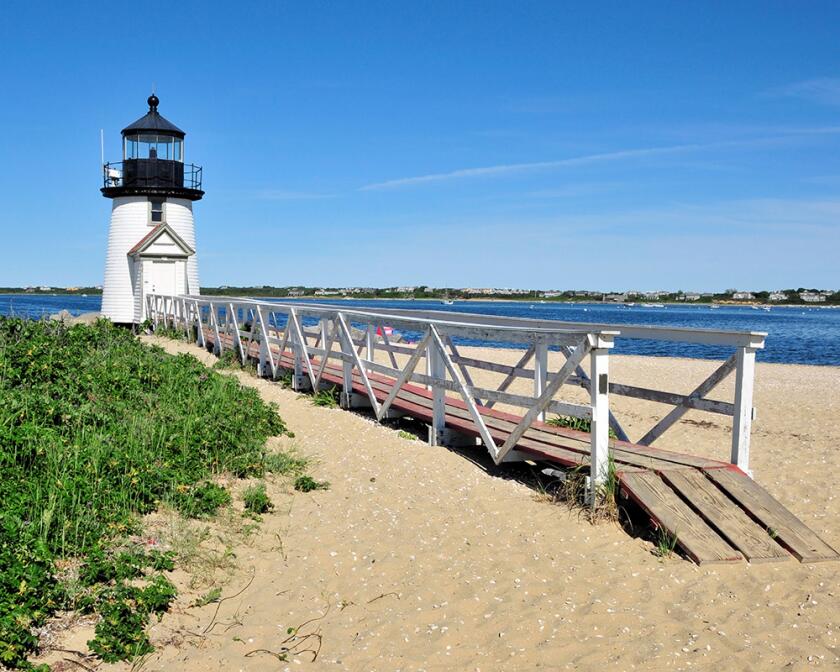 Brant Point Light Station

Often referenced in her books, this is about a 20-minute walk from town, and it's the second oldest lighthouse in the country. Hilderbrand's characters like to meander around the lighthouse to collect shells and calm down after arguments with their significant others, as this is such a tranquil spot. You'll see fishermen on the water, children playing and beautiful homes.
Do you have trouble finding a pro pet sitter to care for your best friend when you are on vacation? Then check this out.

Have you ever been to Nantucket? Let us know in the comments below.