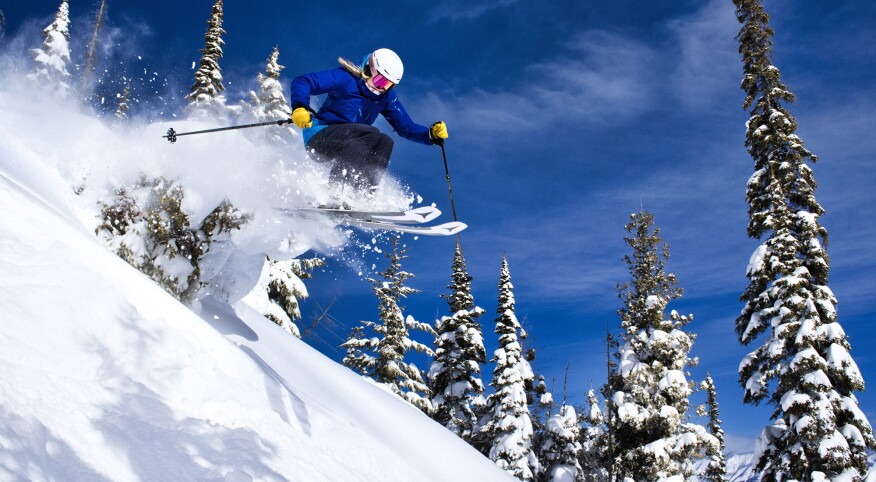 You've never touched a ski. Your partner skis every winter. Your kids have tried skiing a handful of times. So now you are looking for a ski vacation spot that can handle your bunny steps, your partner's challenging runs and your kids' mid-level abilities. Essentially, you need slopes that have varied terrain to accommodate everyone. Here are five to consider.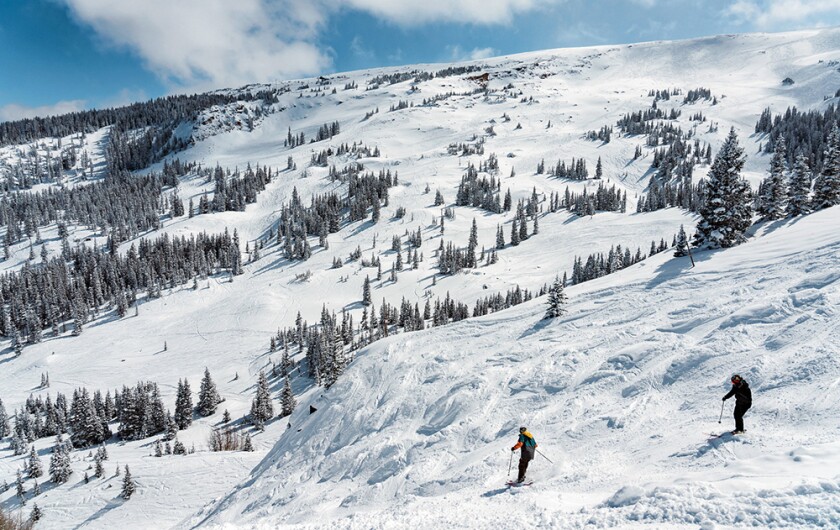 Limelight Hotel Snowmass, Colorado

Opened in 2018, this hotel just outside of Aspen has everything you need for a family or girlfriend skiing vacation. The hotel is steps from Snowmass Mountain's gondola (literally, you can put on your boots in your room and hobble to the lift, which is what we did). This will lead you to more than 3,300 acres of skiable terrain. They have beginner areas, an intermediate spot starting at 11,820 feet, and an expert area called Hanging Valley — complete with scary swerves, trees and plunges. Skiing isn't all there is to do here, so even those who don't ski will enjoy the vacay. There is an outdoor roller coaster taking you through the snow and the trees (go in the evening for the best experience), a free ice rink, gratis rock-climbing walls and tubing hills. Oh, and the après-ski includes complimentary s'mores and a campfire.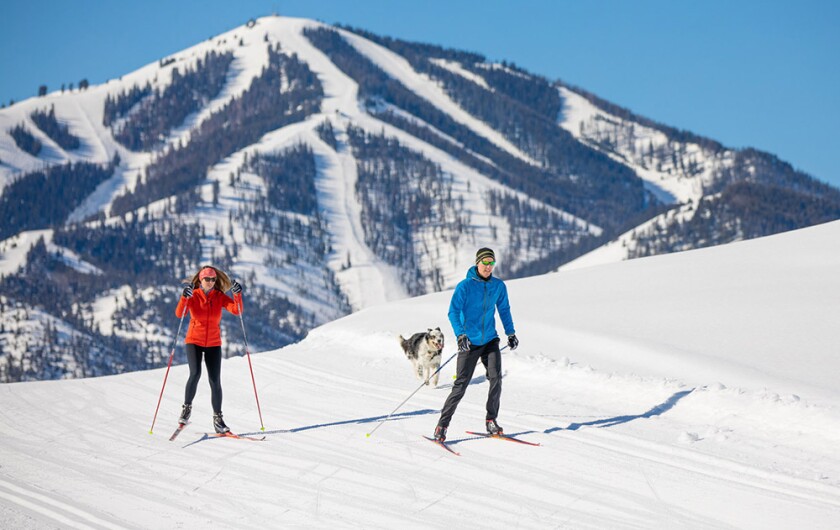 Sun Valley Resort, Idaho

With 350 new acres of terrain for the advanced skiers, plenty of beginner-friendly skiing at Dollar Mountain as well as intermediate and advanced skiing at Bald Mountain, this is an ideal resort for everyone. But it's not just about skiing here. You will find incredible food, ice-skating, bowling, a pool, adorably quaint shopping and even natural hot springs. Don't stay here for less than a week, as you won't have time for everything that you'll inevitably want to do.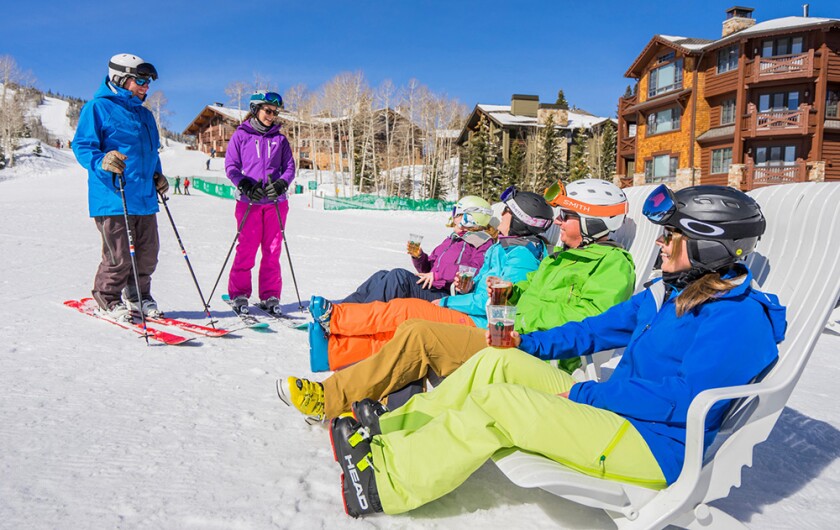 Deer Valley Resort, Utah

You will pay big bucks to play here, but it's worth it. The resort has been named the U.S. Best Ski Resort for the past 10 years by the World Ski Awards, and there are many reasons why they've gained so much love. The teachers are excellent and beginners are served well — especially because there's a large chunk of the ski area completely dedicated to newbies. High-speed lifts will whisk away more advanced skiers to the intermediate and advanced areas (41 percent of the terrain is reserved for intermediate and 32 percent for advanced, so it's a pretty even split). Some people travel to Deer Valley Resort specifically for the food, however, so if you don't touch the snow at all you'll still be treated to an excellent vacation.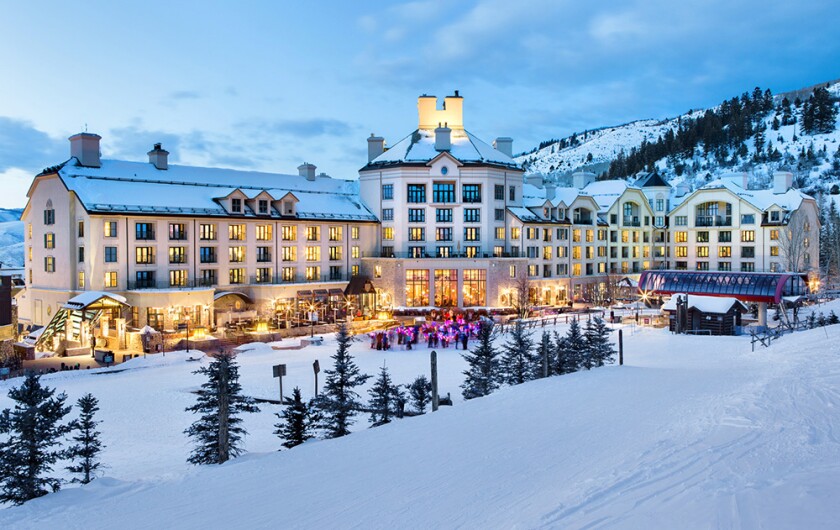 Park Hyatt Beaver Creek Resort and Spa, Colorado

Yes, the steep pitches here do serve as World Cup racecourses. But those who don't know how to attach their skis to their boots shouldn't be discouraged. Park Hyatt, a pet-friendly resort that has ski-in/ski-out privileges plus ski rentals on site, sits adjacent to the ski school, so newbies can get started as soon as they step out of the hotel. There are separate beginner lifts leading to the bunny slopes and back down to the village. Thirty-nine percent of the trails are expert and advanced; 42 percent are intermediate. The resort also is home to a lush pool and spa, so you can rest your achy legs after skiing.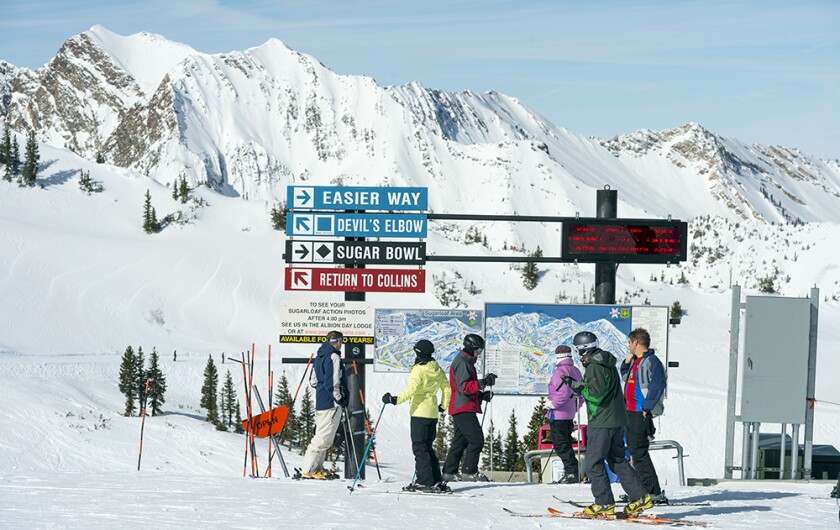 Alta, Utah

This is where professionals go to have fun, and where beginners go to be inspired — and to learn. About 35 minutes from downtown Salt Lake City, Alta devotees are obsessed with the High Rustler, which is an intimidating 1,200-foot run that starts at a 45-degree angle (don't slip!). About half of the nearly 3,000 acres are for intermediates, while there are also plenty of easy slopes circling the base area's Grizzly Tow, Little Grizzly and Rustler Lift. The fun doesn't stop at the slope. You'll find a stunning spa, game room, bar and restaurant and tons of yummy après-ski food and drinks.

Make it into a total resort experience when you stay at Alta Lodge, which has a ski school shuttle to whisk your kids away in the morning; luxurious rooms, which come equipped with boot dryers and boot heaters; and saunas that face the skin run. Every room has a ski locker at the bottom of the lodge, so you can access the slopes right outside your door.

Anyone planning to fly to any of the above destinations? Here's what you need to know about Real ID and travel.

Do any of you love to ski? What's your favorite resort? Let us know in the comments below.