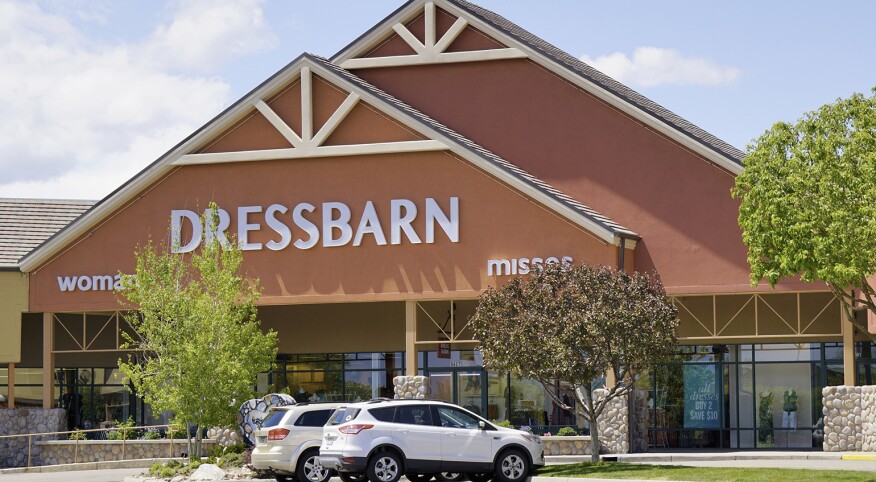 I read with dismay that the parent company of Dressbarn, Ascena Retail Group, will be closing all 650 of its stores. The reason? The company, which also owns fiscally healthier Ann Taylor and Lane Bryant, claims it wants to focus on its other, more profitable brands.

"This decision was difficult, but necessary, as the Dressbarn chain has not been operating at an acceptable level of profitability in today's retail environment," said Steven Taylor, Dressbarn chief financial officer, in a statement.

Apparently Dressbarn lost out because they stopped catering to younger shoppers or families, with rivals such as Target and H&M winning over customers, according to a research note by GlobalData Retail analyst Neil Saunders.

Taylor's air of resignation speaks volumes, and I think that Saunders' clear exasperation with the retailer is missing an important point. Why did they have to cater to younger shoppers or families in the first place?

Instead, Dressbarn was the perfect outlet to focus on the midlife market — and the buying power of women in their 40s and 50s — that the chain never really took seriously or tried to explore.

For instance, women in that age range need dresses that aren't miniskirts, or shirts that aren't skin tight, or tunics and leggings that look both chic and fashionable. That was, I believe, Dressbarn's sweet spot.

The dresses were inexpensive and came in cool patterns and/or lace, and I never felt bad about ditching them after a season. As a journalist and writing professor at New York University, I often have to dress for conferences where I speak on pitching and the craft of writing, and I always get compliments on my outfits. (Although when asked where I got my dress, I'd say I bought it at a local boutique, because really who thought it was a good idea to refer to a place to buy clothes as any form of a barn?)

In my case, I've kept Dressbarn in my back pocket for all sorts of fashion emergencies, and they've always delivered. Sure, you had to dig a little through the stuff — some of it was too sparkly, flowing or matronly, but if you curated the merchandise carefully, there was fashion gold in there, too.

I got engaged wearing a brightly colored floral Dressbarn dress; and even wore one to my bridal shower. When I needed a blingy Halston-style jumpsuit for the opening of the Cher show on Broadway, I found a gold lamé black number from the retailer online. I even bonded with my mother-in-law, who lives in Melbourne, Australia, by selecting colorful seasonal fashions from the store to fit her small frame, and sending them to her via air mail.

For years, I haven't judged a garment on how much it costs, but by how many times I wear it. And, Dressbarn — less glitzy than Chico's and more figure flattering than Eileen Fisher's costly bias-cut everything and shroudlike sweaters — earned back its value. Every time.

I was their perfect customer. I was willing to spend there — and often. And I'm not alone: According to the marketing firm DMN3, women 40-plus spend more than $20 billion each year on clothing.

I believe that ultimately the retailer made the mistake that most midlife women can't afford to make. They neglected to change (or pivot) with the times.

I am not sure why, but they never learned how to work with "influencers," and they fell short on Twitter. They never quite mastered Instagram, either, like Ann Taylor did. Also, their DB dollars and loyalty codes were too complicated and confusing. Where was their mobile technology? Half the time the promo codes didn't work on my phone.

But to me, the most egregious missteps were a lack of focus on their customers; an inability to blend the digital and "in store" experience; and the complete way Dressbarn ignored and didn't create partnerships with online retailers such as Amazon and QVC, or even groups on Facebook like What Would Virginia Woolf Do? — a sisterhood of literary-minded feminists over age 40 (20,000-plus strong, many based in New York) who offer each other support, resources, inspiration, humor and sometimes fashion advice.

The retailer says that, "Dressbarn plans to commence a wind-down of its retail operations, including the eventual closure of its stores."

For now, the stores will remain open, but I'm not taking any chances. I've already started searching for a new go-to source for fast fashion for my career and social life.

Because unlike Dressbarn, I know how to pivot.