Gift Subscription Boxes For The Loved Ones On Your V-Day List
They'll think of you every time they get a delivery.
This Valentine's Day, order up a gift subscription box for loved ones on your list. They'll think of you every time their gift box arrives. From beer to wine, plants to beauty, there are a ton of subscription selections for all the sweethearts on your V-day gift list. Here are our picks:

Grill Masters Club ($36.99 — $44.99)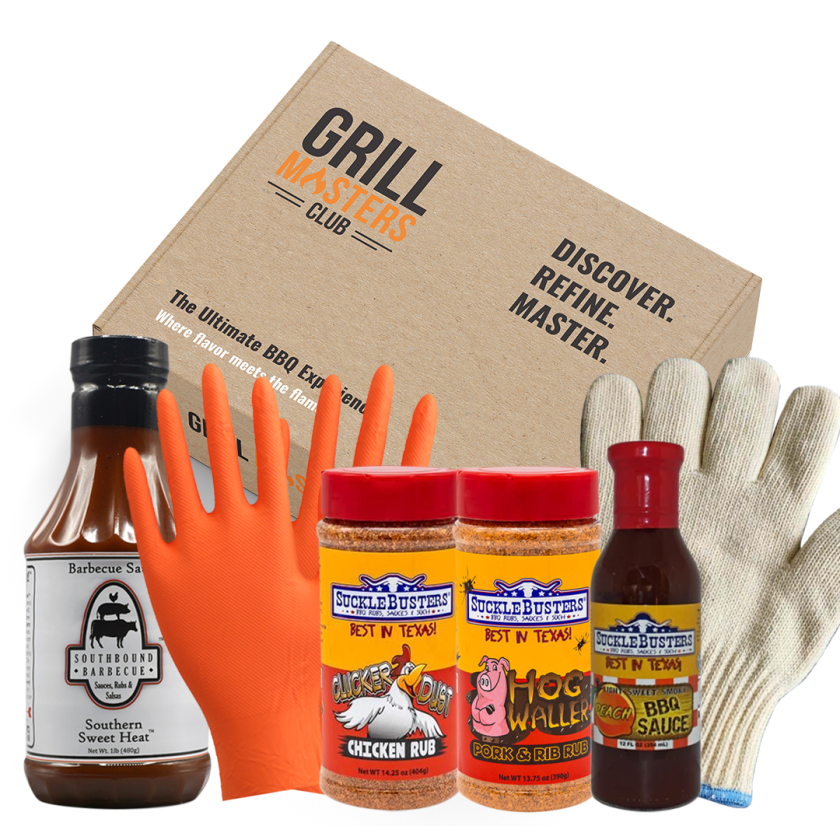 If your guy is already a grill master or fancies he is, he might love to belong to this club to elevate his barbecue game. Each box contains monthly grilling products, like tools, rubs, sauces, marinades and more. Boxes are available in monthly recurring or three-, six- or 12-month prepaid subscriptions for the barbecue master in your world.

Craft Beer Club ($47.95)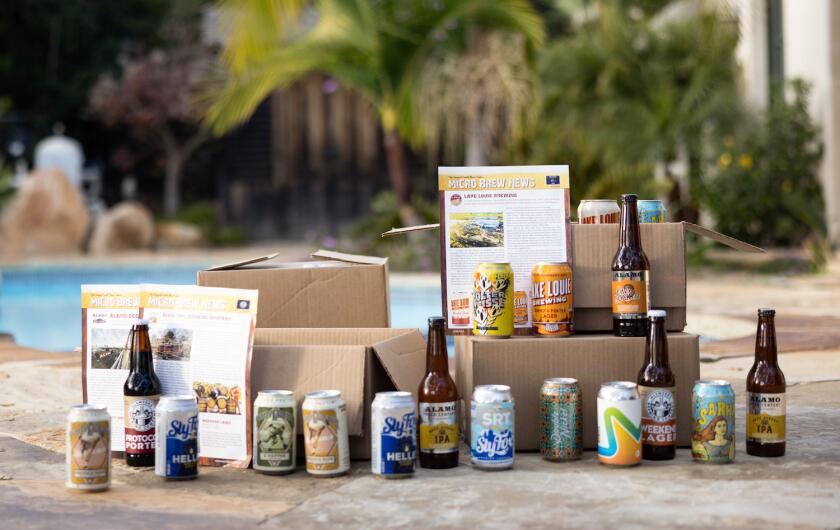 If your loved one describes a lager with language like "a hint of molasses and warm toasted caramel with a whiff of coffee," he might like to join the Craft Beer Club. Receive 12 beers per month from small breweries around the country. Each box contains beer from two breweries from different regions and four kinds of beer, including flagship and award-winning pilsners, lagers, stouts and pale ales. Choose from two, three, four, six or 12 shipments.

GQ Essentials Box ($50 per quarter or $190 annually)

For the GQ man in your life, get the must-have selection of quarterly products straight from the editors of GQ, a $200 value in every box. A wide assortment of doodads, gadgets, self-care, eyewear, accessories and more will keep your guy stylized this winter.

Plant of the Month Club ($39.99)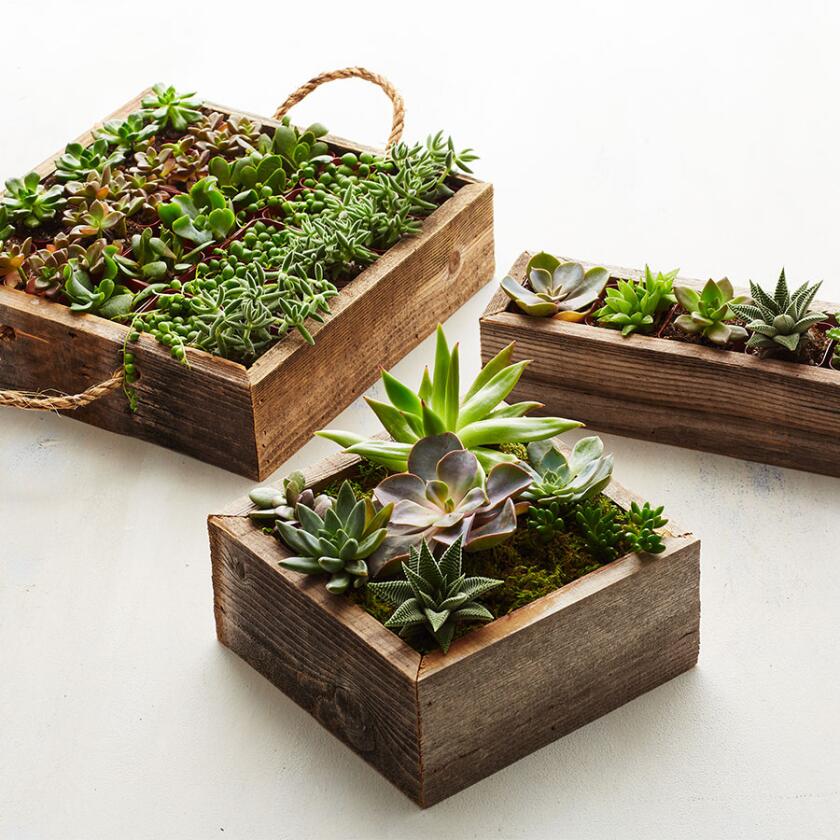 Get the green thumb on your V-day list a subscription to receive one new plant per month in a stylish modern planter. From succulents to herbs, the plants arrive ready to perch on your windowsill or tabletop. Green thumb approved. Choice of a three-, six- or 12-month subscription.

ButcherBox ($146—$169)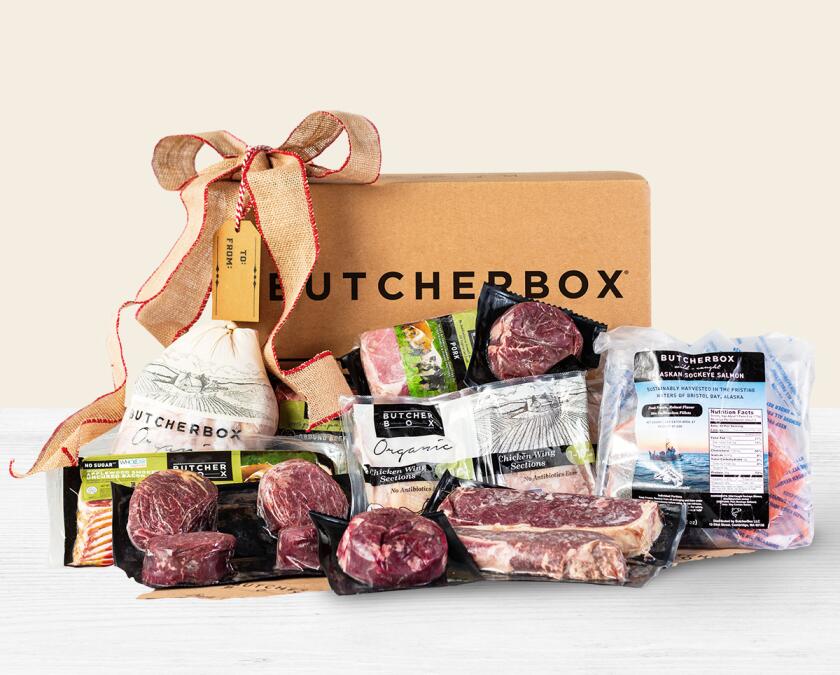 Give your meat eater a subscription for 9- to 14 pounds of high-quality meat. Receive 100 percent grass-fed beef, organic chicken, pork-raised crate-free and wild-caught seafood. Meat is always antibiotic-free and humanely raised. Choose between a curated or customized box. Meat is frozen for freshness and delivered in eco-friendly insulated packaging.

Book of the Month Club (first month $9.99; $16.99 each additional month)
Treat your shelf or the big readers in your life to a book subscription! Choose from a curated selection of the best new books every month and get your pick delivered straight to your door. Learn more and download a free reading guide, a special AARP-exclusive bookmark and a reading tracker to celebrate your reading goals. Check out these AARP Member favorites! AARP members get one book for $5, a free gift and a free book annually after signing up, while AARP registered users get one book for $9 and a $5 add-on book annually.

Vinyl Me, Please ($43—$399)

The vinyl collector in your life will appreciate this monthly subscription that allows them to select one of four curated vinyl albums from various musical tastes such as jazz, rock, hip-hop and country. They receive a club record each mailing and can purchase other albums at any time. Choice of one-, three-, six-month or annual subscriptions.

MeUndies ($14 for Women, $16 for Men; $8 for Socks)

Treat someone's butt on your V-day list to the softest, coziest undies and undergarments with a monthly undies subscription. Each month they pick a pair that suits them to build a collection based on their style and personality. Choose from men's or women's undies, bralettes and socks. They're made sustainably soft from Lenzing micromodal fabric. Choose prints or solids, boxers or trunks, briefs or bikinis. They can mix and match every month.

The Relax & Radiate Crate From The Girlfriend ($50 for one crate or $45 a crate for an annual subscription)

This popular quarterly subscription box is always full of surprises and useful products, worth approximately $200, for a fabulous self-care journey. Makes a great gift for a friend or family member or for yourself.

Pint Club Jeni's Ice Cream ($199)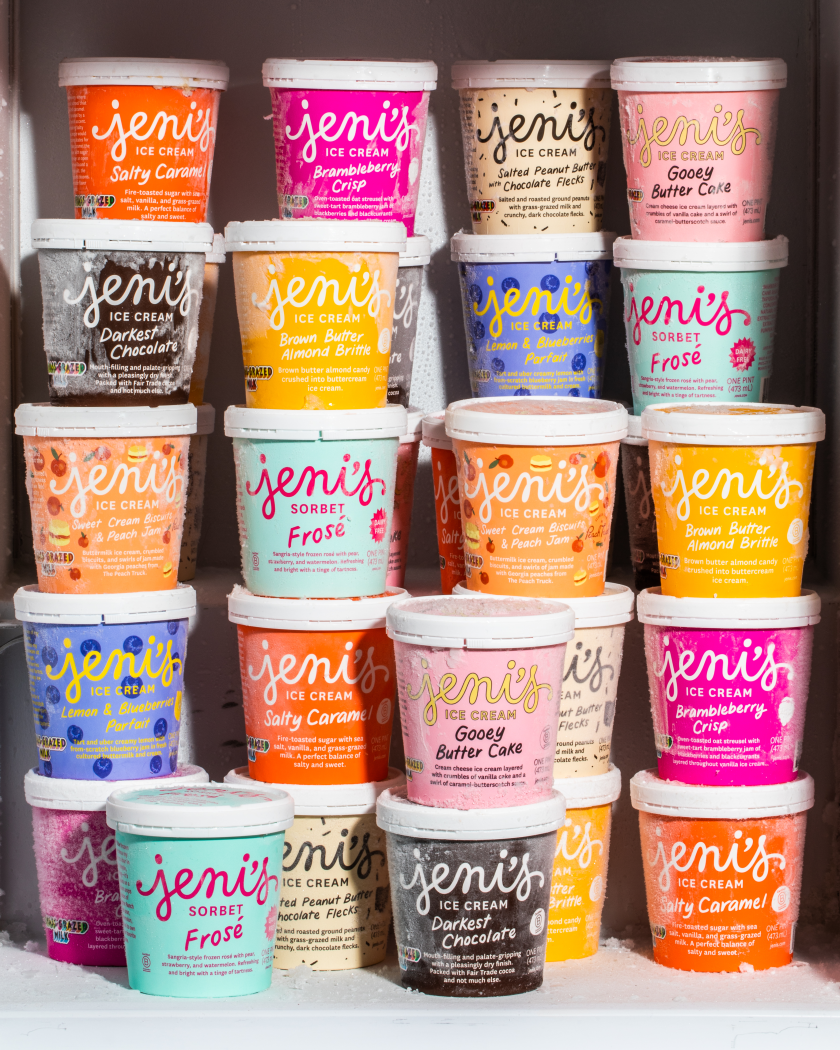 Every month your sweetie will receive four pints from a curated collection of her favorite ice cream flavors (often before the flavor goes on sale). Boxes are expertly packed and arrive frozen with dry ice, and you can choose from sorbet, frozen yogurt or ice cream. Salty Caramel, Gooey Butter Cake, Brambleberry Crisp and Brown Butter Almond Brittle coming right up. Choose from three-, six- or nine-month subscriptions.

Winc Wine Club ($29.95 for first four bottles; $59.95 monthly afterward)

For the oenophile in your heart this year, try a wine box subscription from Winc wine. Your valentine answers six palate profile questions like which fruity flavors he prefers and what foods are her favorites, and a wine list is specially curated based on the answers. Once the tasting profile is complete, wines are selected and sent. After tasting, he or she can rate the wines, helping to improve wine recommendations for each subsequent box.

TheraBox ($35)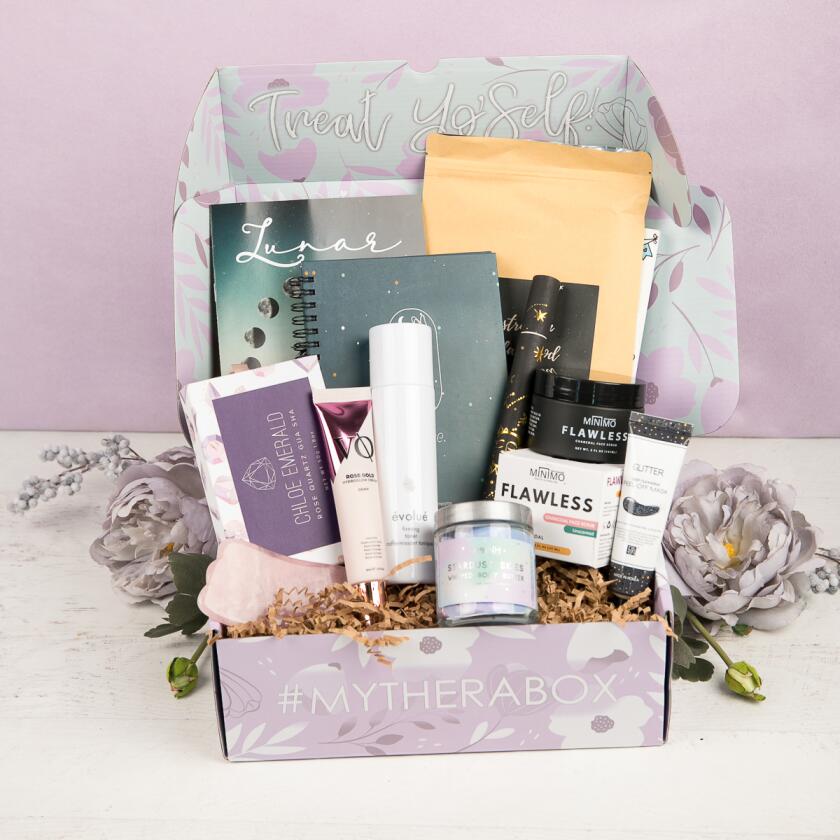 Founded by therapists, TheraBox is designed to help frazzled sweethearts decompress, relax and practice mindfulness. Each box contains four to six thoughtful, high-quality wellness products that help them stay calm and centered — think candles, aromatherapy, teas and other goods that focus on nurturing, self-care and good mental health. Therapy-in-a-box is like receiving a shipment of happiness and mental well-being every month.

Gourmet Chocolate of the Month Club ($49.95 with $14 shipping and handling)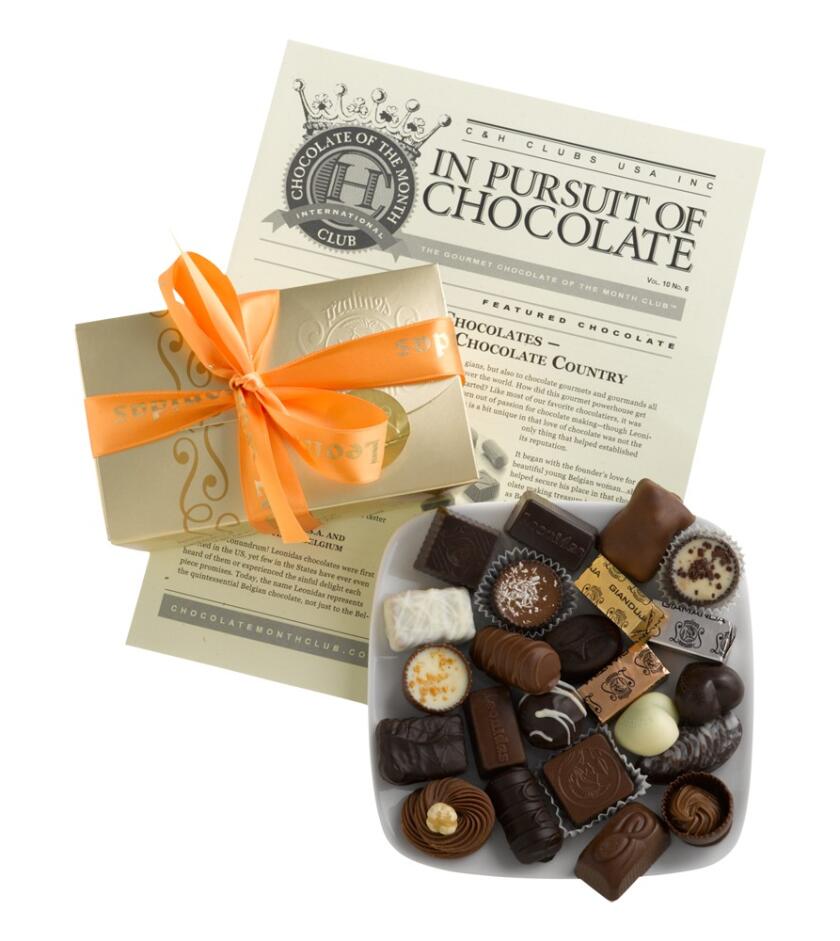 If your list includes a sweetheart with a sweet tooth, the Gourmet Chocolate of the Month Club may hit the sweet spot. She'll receive high-end, international artisanal chocolates along with detailed tasting notes and information on the chocolatiers. A one-pound box of chocolates that includes truffles, barks and bars and drops monthly, every other month or every three months.

Do you and your partner exchange gifts for Valentine's Day? Let us know in the comments below.