Winnie Cooper From "The Wonder Years" Has A New Passion
What actress Danica McKellar likes best about being in her 40s.
July 24, 2018 12:00 AM
December 28, 2019 02:30 PM
If you grew up in the '80s, Danica McKellar was probably your first girl crush. On The Wonder Years, her character, Winnie Cooper, was the quintessential girl next door; Kevin Arnold's sometimes-girlfriend with impossibly shiny hair, zit-free olive skin and cat's-eye glasses. As she experienced her first on- and off-screen kiss (yep, it was Fred Savage), she was the televised epitome of our dreams, fears and coming-of-age angst.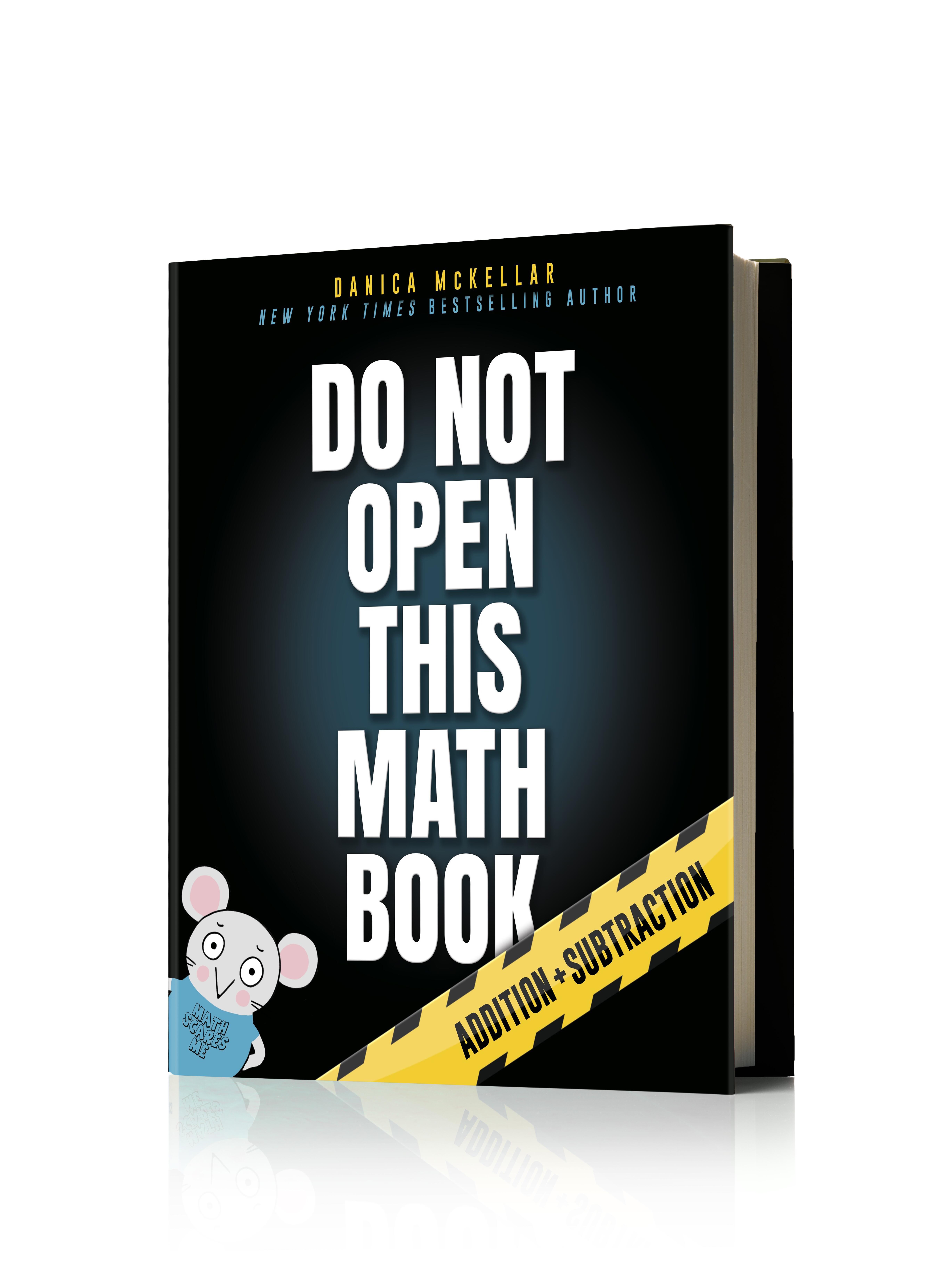 McKellar, now 43, married and living in Los Angeles with her husband, Scott, 7-year-old son, Draco, and 14-year-old stepson, Hunter, is still acting — she's a regular on the Hallmark Channel and had a stint on The West Wing. She's also a New York Times best-selling author of eight books on … wait for it … math. While attending UCLA post- Wonder Years, McKellar fell in love with the subject. In 2000, she testified before a congressional subcommittee about how to attract more women to math and other STEM (science, technology, engineering and math) fields, and she now uses her McKellar Math line to inspire children, especially girls, to dive into the subject with cheekily titled books like Kiss My Math: Showing Pre-algebra Who's Boss (for 13- to 15-year-old girls) and Math Doesn't Suck: How to Survive Middle School Math Without Losing Your Mind or Breaking a Nail (for 9- to 12-year-olds).
TheGirlfriend.com is thrilled to feature McKellar in our initial installment of The Girlfriend Interview, an ongoing series with inspiring celebrities. Keep reading to hear about her childhood Michael J. Fox spottings, how math makes her feel "kick-ass" and why she thinks being in her 40s is the best.
So many Gen Xers think of you and the Wonder Years when we look back on our childhood. As a child of the '80s yourself, what do you get nostalgic for?
" Dallas. Remember that show? I was a huge fan. Let's see, what else. Oh! On my eighth birthday, in 1983, my mom surprised me by bringing my younger sister and me to the Thriller concert. She gave me a silver glove on the way as a hint. At the concert, sitting in front of us? John Ritter. He had a little boy on his shoulders and was so nice to us when we told him how much we loved Three's Company. Over a decade later, when I was 20 or so, I was at NBC for something and he happened to walk into the same elevator as me — and he told me he was a big fan of The Wonder Years. I basically freaked out and told him about meeting him at the Michael Jackson concert as a little girl, before The Wonder Years even existed.
I also remember being in our car when I was about 8 years old. My mom was driving my sister and me to school, and we were stopped at a stoplight when she said, "Hey girls, turn around." Michael J Fox was behind us! I was in love with him at the time, obsessed with Family Ties and Back to the Future. We started screaming and waving. He was driving a black Mercedes convertible. I remember the expression on his face; he laughed, looked down, kind of shyly, and lifted his hand off the wheel just enough to wave. It made our life."
Tell us a little about your girlfriends.
"My best friend is Kim. She's been my best friend since we were 12, and she has the best memory in the world. If I'm going through anything confusing, I can always talk it out with her and she will help me remember similar situations that happened in the past, and how I reacted. She'll say, oh, well this is just like that time in eighth grade when such and such happened. I think most good friends have that therapist quality to them."
Was it fun competing on Dancing With the Stars with your longtime friend, Candace Bure?
"Yes! We've been friends since we were young. She's one year younger than me. When we were on DWTS, it came out that when I was 13, she and Jeremy Miller (of Growing Pains fame) were boyfriend and girlfriend. But I didn't know that at the time. So when Jeremy asked me out, I said yes. And he broke up with Candace for me. But I didn't know! The DWTS producers had us pretend to arm wrestle over it, but there are no hard feelings."
You've been quoted as saying you want to inspire girls to aspire to more than just cute selfies. How can math help make that happen?
"These are self-esteem boosting books. I want to encourage girls to want to be smart. Being smart will help you become the fabulous woman you want to be. Selfies are fun, yes, but they're just the icing on the cake. I'm asking girls: What is your cake? Social media make things so hard these days … kids feel insecure, confused. I love the idea of helping them find a way to build their confidence in a real way, in a way that doesn't come from "likes" on Instagram. When you struggle with a math problem, that's when you're getting stronger. You stick with it, work on it, figure it out, and then you get that feeling of accomplishment. You learn that you can overcome challenges. Then, the next time you have an obstacle — in life, not just math — your brain remembers that you can overcome it. It's an incredible gift that math can give. When I was in college, I was struggling with figuring out who I was; was I just an ex-child star? Math gave me a sense of value. I felt totally kick-ass for something that had nothing to do with the glamour of television."
Many parents dread their kids' math homework, because they're not sure they can do it themselves. Any advice?
"Parents used to be concerned about helping their kids with math in middle school. Now it's starting at age 6 or 7. Even addition and subtraction looks different! There's no borrowing and carrying any more; now, it's called regrouping and ungrouping. My most recent book, Do Not Open This Math Book: Addition + Subtraction is meant for 6- to 8-year-olds to read with their parents. It breaks down the Common Core method, which has a lot more visual techniques than what we're used to. It's a fun, silly book, with cartoons and side-by-side comparisons of how we learned things versus how they are learning it, so you don't feel like you're reinventing the wheel."
You recently wished a girlfriend a happy 40th on Instagram, writing, "Welcome to the best decade EVER. #thisis40." What's your favorite thing about this decade?
"There's such a sense of personal freedom in your 40s! In your 20s, it's cliché to say, but you don't know who you are. You don't really know what you like, where your personal boundaries are, how to stand up for yourself. You're insecure. You start figuring that all out in your 30s and then by the time you hit your 40s, it's amazing. I legitimately don't care as much what other people think or if other people agree with me. I was just in Montana on a family vacation, and I tried a lot of stuff that was only supposed to be for the kids, like the Slip 'N Slide. Most of the other moms there were sitting around, having wine, but I just wanted to get out there. I was on the horses, too, whooping and hollering, making a fool of myself. Hopefully that subconsciously gives other people permission to be themselves, too."
Save
Save
Save
Save