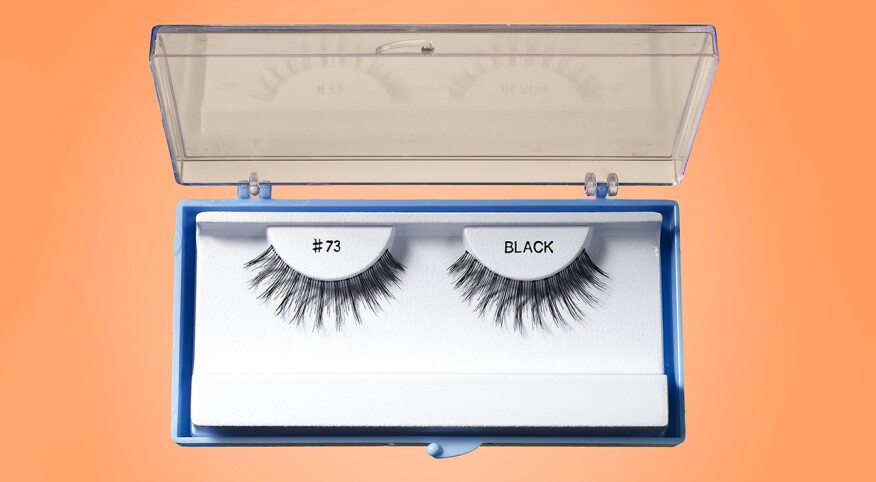 For long, lush lashes that make your eyes pop, sometimes mascara just isn't enough. Luckily, the latest trends in false eyelashes will have you batting your (lushly lashed) eyes in no time.

Will I look ridiculous? False eyelashes have come a long way since Tammy Faye Bakker. Today, they're made of high-quality synthetic substances or natural fibers like mink, and come in different volumes, from natural to full to dramatic. If even if the "natural" styles are too much for you, you can opt for kits of individual lashes or small tufts. Be warned: They'll take longer to apply.

No-glue zone. It takes a very steady hand to apply falsies with glue, so good thing there are less stressful options for newbies. Lashes with a built-in self-adhesive strip for no-mess application are sold at drugstores for about $10. And check out the $69 falsies that are attached to your lash line with tiny magnets.

Still not convinced? Try lash extensions, which a technician adds to your natural lashes with an adhesive, one lash at a time. Pros: They come in hundreds of styles and can last two months. Did I mention you don't have to do it yourself? Cons: The first application can take three hours, and you may need touch-ups. It's pricey, too — around $150.

Whichever you choose, the extra volume around your eyes may take some getting used to. Save more dramatic (read: vision-obstructing) styles for special occasions. Sometimes you have to suffer for beauty — just not too much.