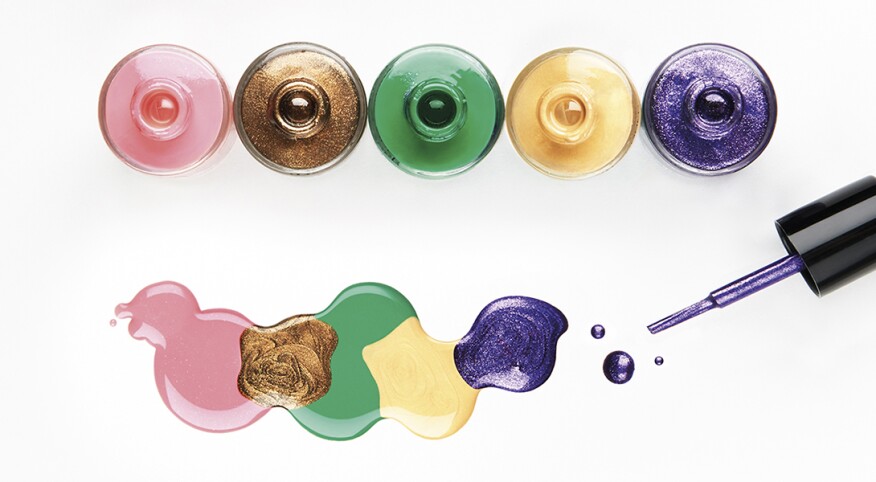 All right, so you've invested time and money on glossing up your 'do (or saying buh-bye, roots) and getting perfectly polished at the nail salon. The last thing you need is for all that good work to fade into the night. The good news: Beauty (or at least beauty treatments) doesn't have to be fleeting. Here, insider tips on how to protect your investment.

Maintaining a Mani/Pedi
Celebrity beauty expert Skyy Hadley, who has worked with Uma Thurman, Mariska Hargitay and Janelle Monáe, has these tips: "Salons often add thinners to nail polish to extend the shelf life, which thins the pigment and shortens how long it will last. If a bottle is less than three-quarters full, ask for a new one. Carry around your cuticle oil; it not only protects against rough skin and painful hangnails, but keeps polish from chipping. Touch up your topcoat every other day to avoid chips and avoid synthetic fragrance. Perfumes found in hand lotions can cause nail lacquer to crack." To consider: Essie Apricot Cuticle Oil, $9; Sally Hansen Nail Treatment Insta-Dry Anti-Chip Top Coat, $5

Hair Color That Goes the Distance
Whether you are covering grays or getting highlights, color can be one of the most time- (and money-) consuming beauty appointments. "To make color last longer, don't wash your hair every day," suggests top New York stylist Maddison Cave. "Your scalp's and hair's natural oils will protect your color. If you have highlights, go the salon once a month in between regular color appointments and get a gloss. That will keep your highlights looking fresh and help them last longer. Even during the winter, sun can oxidize hair color, so be sure to protect against it. To cover the dreaded gray line, use a touch-up spray on your roots that matches your shade." To consider: Riza Hazan's Lock + Block Protective Spray, $26, and Root Concealer Touch Up Spray, $25, available in five shades.