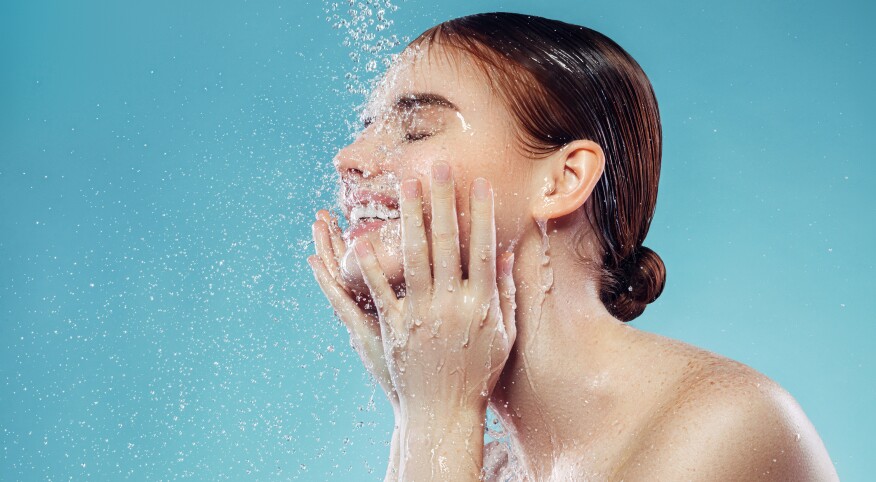 Having an understanding of what products to use in your skin-care routine is only half the battle. Knowing the correct order in which to apply them is just as important. From serums and toners to moisturizers and spot treatments, layering your formulas properly ensures that all of the skin-nourishing actives are actually reaching your skin. To learn all about skin-care layering, including the best techniques for daytime and nighttime, we spoke with Corey L. Hartman, M.D., founder of Skin Wellness Dermatology in Birmingham, Alabama.

How to layer skin-care products

To maximize the absorption of every product in your skin-care lineup, it's important to apply them in an order that allows for each formula to build upon each other, as the goal is to increase efficacy of each active ingredient, Hartman says. The general rule of thumb when it comes to correctly layering your skin-care products is to apply them from thinnest consistency to thickest. Think of it like layering your clothing when the weather gets cold — you'd layer a thinner sweater under a thicker one to ensure maximum warmth.

In the case of skin care, the thinner the product, the more active ingredients it contains, generally speaking. This is why you'll want something like a serum to be the first product that's in direct contact with your skin. Plus, applying a thick moisturizer as your first layer would create a barrier to which a thin serum wouldn't be able to penetrate through.

Whether it's your daytime or nighttime regimen, Hartman says you should always start with cleansed skin that's free of makeup, dirt and oil. "Oil acts as an important member of the bilayer that makes up the human skin barrier," explains Hartman. "While this layer seals in moisture and prevents transepidermal water loss (TEWL), it can also act as an impediment to effective application of skin-care ingredients and therefore should be washed away via cleansing before the application of skin-care products." Bottom line: Your skin needs to be grime-free for your products to be effective.

How to apply daytime skin-care products

While you may not use every single one of these products every day (and different routines will vary by skin type), your daytime skin-care regimen should be applied in the following order:


Cleanser: Available in cream, foam and gel forms, cleansers allow for maximum product absorption.

Exfoliator: Available in both chemical and physical forms, exfoliators help slough away dead skin cells. Exfoliation should be done only two to three times a week.

Toner or essence: Depending on your skin-care needs, a toner or essence can offer an extra layer of hydration or help treat acne.

Serum: Serums provide skin with a potent, concentrated douse of hydration, antioxidants and nutrients.

Eye cream: Eye creams vary across the board, with some aiming to brighten dark circles and others meant for offering hydration and antiaging boosts.

Moisturizer: Moisturizers not only are meant to hydrate the skin, but also help seal in the products underneath to improve their efficacy.

Sunscreen: Always make sure to apply SPF of at least 30 to your entire face — and don't forget to reapply throughout the day!

How to apply nighttime skin-care products

The basic steps of your nighttime skin-care routine should be:


Cleanser: Use an oil-based cleanser if you're wearing makeup. If your skin is acne-prone, follow up the makeup removal with a creamy, gentle cleanser to eliminate all traces of makeup.

Face Mask: Face masks don't have to be used every day, but if you choose to use one, apply it to cleansed skin before moisturizer.

Moisturizer: Since your skin goes into repair mode at night, opt for a moisturizer that contains ingredients your skin naturally produces (read: collagen, hyaluronic acid, and lipids).

Eye cream: Hartman says to choose an eye cream based on your specific needs — such as puffiness, skin discoloration, blood vessels or volume loss.

Retinol: Incorporate a retinol into your routine to clear pores, improve skin elasticity, fade dark spots and prevent acne.
Have a special tip or product you'd like to share? Just email thegirlfriend@aarp.org and tell us about it!