It's hard to believe we are coming up on a full year since we first went under stay-at-home orders. The exact dates vary by where you live, but we have all been under the cloud of the pandemic for a very long time. The day I was sent home was in mid-March — Friday the 13th to be exact, not an auspicious sign. As I was packing up my belongings and talking with my fellow teachers, we all thought we would be home for a week or two, maybe plan for three weeks to be on the safe side. I never imagined it would be a full year before I was back in the classroom.

Today it seems like a distant memory, sitting in a boisterous classroom full of high school students working together on projects, high-fiving to congratulate each other. We have all changed so much in such a short time, and it seems like the day warrants some recognition. We made it, survived and are different people than we were a year ago!

Here are a few ideas to mark this last year at home.

I know sometimes it feels like the pandemic will go on forever, but as anyone who studies history knows, this is just a blip. One day we will want to tell our children and our grandchildren about the crazy year that was 2020.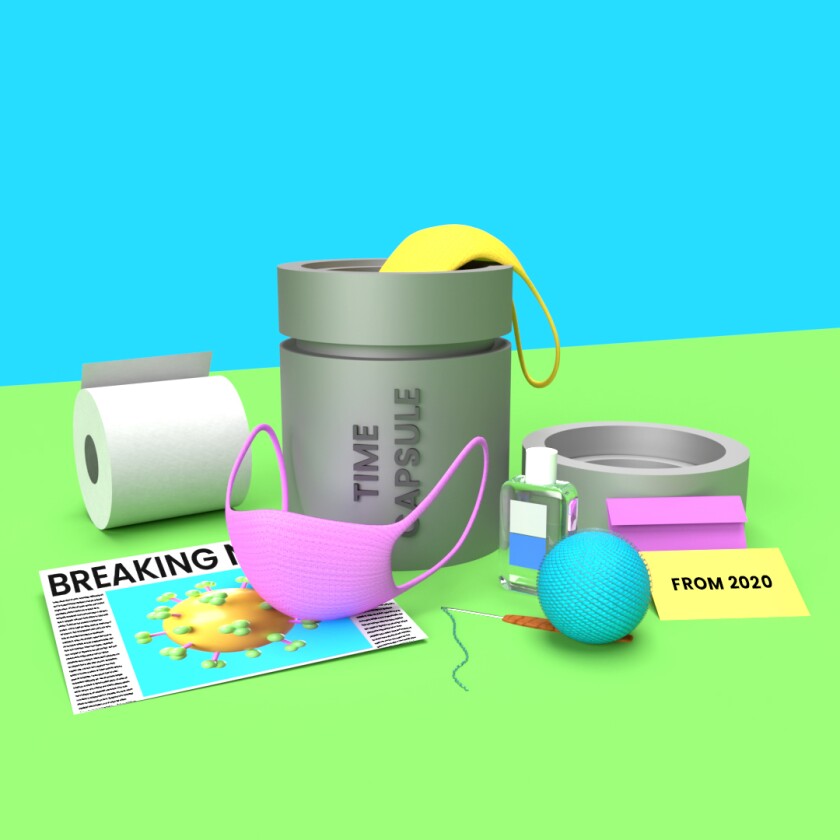 One way to mark this day is by creating a time capsule.

Write a short description of the past year on a 3-inch by 5-inch card and place a few memorable items in a watertight jar that you can bury in the yard to dig up later. Some items might include toilet paper, newspaper articles or a face mask. If you picked up knitting or crochet, you might want to include a small sample of your work. If you don't have a specific place to bury a time capsule, you can do a virtual time capsule. Using Google Slides or Dropbox, there are several software packages available to assist you in making a digital version of a time capsule that won't be forgotten in the yard.

You can also create a garden stone marker, paint a rock or make a mosaic tile to forever mark the date. This small monument can be a reminder of everything you have endured and overcome — something you can look at for years. Decorate it with your memories of the last year and perhaps a special quote that gives you hope for tomorrow. The garden monument can be used to mark the location of your time capsule if you choose to make one.

Write a letter and mail it to yourself to be opened in five years.

Take some time to reflect on this crazy year. How have you grown? How are you feeling one year in? What are your hopes for the future? The day will come before you know it, to open the letter and see how far you've come!

Finally, one of the most impactful actions you can do is to make a special donation to a charity that has worked hard to get us through these trying times: a food pantry or women's shelter, or perhaps a nature club or local garden.

It doesn't have to be a lot, but make your gift renewable on this day each year. It will serve as a reminder of how we have changed.

Hopefully, we are more caring, generous and thankful for what we have than we were a year ago. Whatever you choose to do, it doesn't have to be a big gesture, but it feels important to somehow mark the day, one year under stay-at-home orders. Let's celebrate our resilience, grit, health and all that we have, as well as all that we no longer take for granted.

How are you going to celebrate the day?