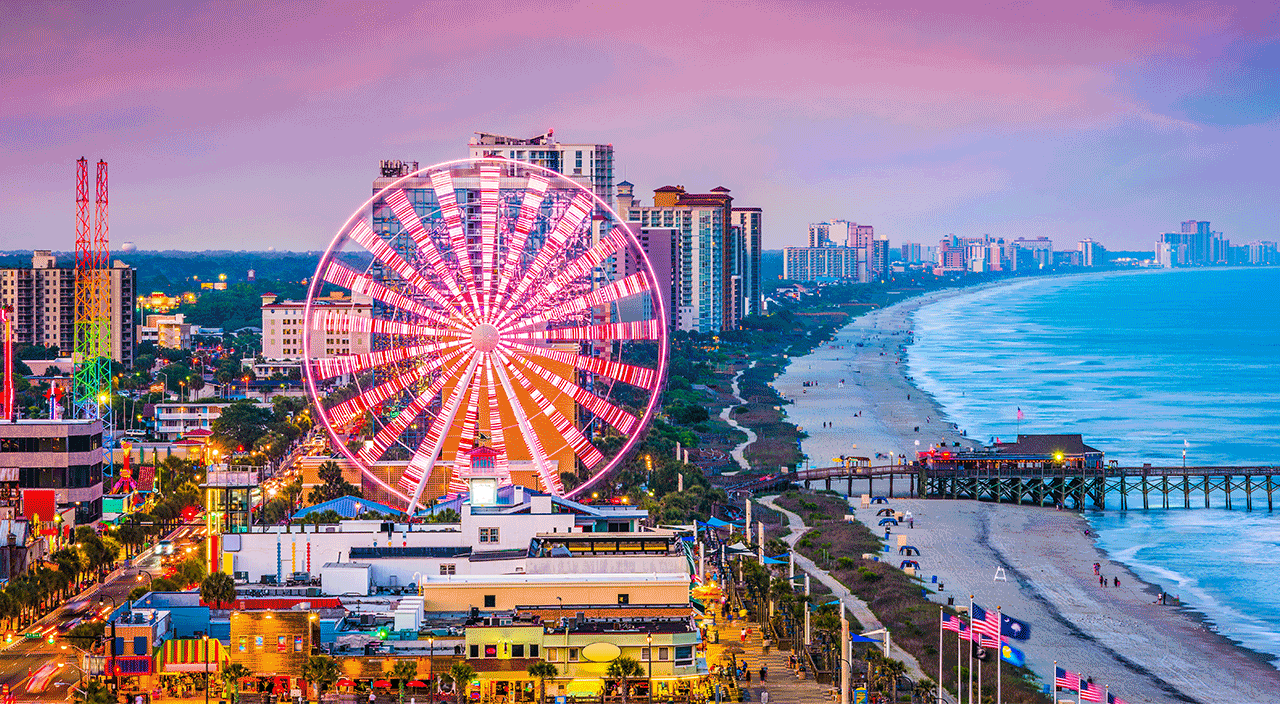 You've decided to take a spring break trip … only it's days before your vacation begins. No worries at all. It's happened to all of us procrastinators. So we found some fantastic last-minute spots that typically aren't too crowded this time of year, that are accessible by car (so no need to bother with finding a flight) and that have tons of hotels waiting to be filled. All you need to do is choose your type of vacay and drive off into the sunset.

For an outdoorsy adventure

Go to: Chattanooga, Tennessee

Details: The weather this time of year is in the high 60s, low 70s — in other words, perfect for hiking and biking to Cherokee and Hemlock Falls or on the West Loop Trail and the 16-mile Chattanooga Riverwalk, which will take you along the Tennessee River and beyond. Chattanooga, which has only recently been discovered by tourists, is known for its natural landscape — and you can do everything here, from horseback riding to white-water rafting. Our favorite outdoor adventure is the after-hours Ruby Falls Lantern Tour, which will take you (and your lantern) through the Lookout Mountain Caves to a gigantic waterfall. At one point, everyone on the tour will be instructed to turn off their lantern for a very special complete experience.

For white sand beaches and birds

Go to: South Padre Island, Texas

Details: Avoid the Cancun spring break crowd but get those same beautiful beaches right here in Texas. There are 34 miles of beaches on South Padre Island, which is popular with both anglers and birders looking for the orioles, hummingbirds, herons, ibis, terns, plovers and more that live here or stop here during their migrations. The South Padre Island Birding, Nature Center & Alligator Sanctuary offers guided birding tours, a butterfly garden and alligator visits. Or just walk along the boardwalk, which runs from Laguna Madre's wetlands to the South Padre Island Convention Center, and check out the birds on your own. Be sure to look for sea turtles, too, as there are lots of them here.

For golfing and beaches

Go to: Myrtle Beach, South Carolina

Details: Myrtle Beach is an ideal spring break spot for families that can't agree on what to do (I'm hoping that's not just my family). The area has some of the best water parks, along with some 100 championship golf courses, 60 miles of beaches, lots of spots for fishing, and tons of shopping and restaurants. I have no idea why Myrtle Beach isn't as popular yet as Charleston, but I'm sure it'll get there soon. So visit now before it becomes overrun with tourists.

For fishing

Go to: Destin, Florida

Details: Destin, which is located in the Florida Panhandle, was named after Capt. Leonard Destin, a fisherman from Connecticut who settled in Destin around 1850. He created the thriving fishing industry that remains today, and he's the reason Destin is nicknamed the "World's Luckiest Fishing Village." You can fish from boats, piers and even the beach — and since you're on the Gulf of Mexico, which has tons of fish, you won't need to walk very far into the surf to get some good action. The top fishing spots are on Fort Walton Beach, but you really can't go wrong wherever you go. You can also check out the Destin History & Fishing Museum, which, despite being tiny, offers plenty of fishing activities and exhibits for kids and adults.

For an urban adventure

Go to: Chicago

Details: Spring and fall are really the only reasonable times to visit Chicago, as it's either too cold or too hot the rest of the year. But there's so much to see and do in the Windy City, including museums (most of them are packed along one stretch, making it super easy to pop from one to another), the symphony and the theater (it totally rivals New York's theater scene but isn't as expensive), and the restaurants (there are currently 22 Michelin-starred restaurants, plenty of James Beard Award winners, and tons of mom-and-pop Chicago-style pizza and hot dog joints. Plus, Chicago has its own little-known beaches, so if it does happen to be warm enough (you never know here), you can head over to the North Avenue Beach for some fun in the sun.

Anyone taking a vacation this spring or summer? Where are you headed? Let us know in the comments below.