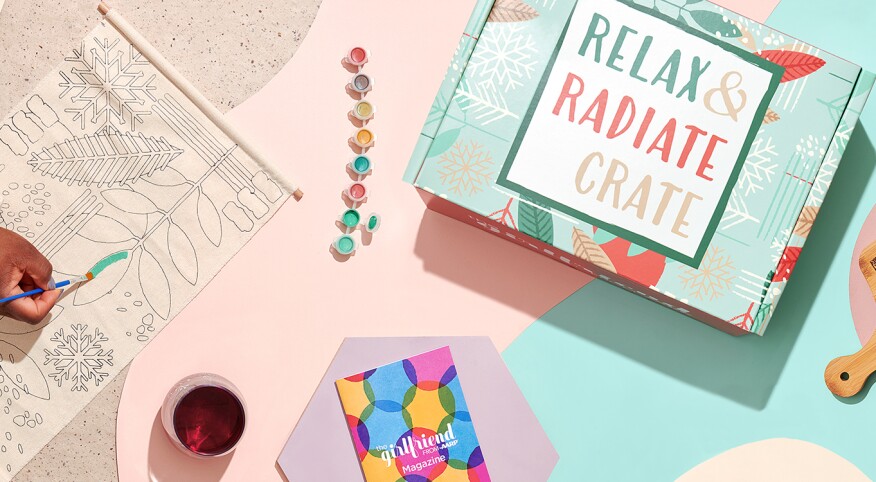 Practicing self-care and prioritizing your well-being has never been more important as it is now — especially after what has been a trying year for so many of us, to put it mildly. And this is just one of the reasons why we've developed the Relax & Radiate Crate.

Each quarterly crate comes packed with a seasonal selection of custom-designed beauty, style and home goods valued at over $200, for just $45 a season (with free shipping, of course). Not only will you receive the crate, but you will also enjoy exclusive access to our closed Relax & Radiate Club on Facebook, where you can connect with fabulous women — just like yourself — and take advantage of some great giveaways

If you want to guarantee delivery by December 22, you need to order it now. The Relax & Radiate Crate makes the perfect gift for you. And it makes the perfect gift for friends and family.

Still not convinced? Here's what a few subscribers had to say about the Fall Relax & Radiate Crate.

"Got my box today! It's like Christmas and the items inside are awesome! Thank you! I needed this more than I realized." — Amy L.

"Just got my box! It's the first time I've ever gotten a subscription box that I've been happy with everything in it!" — Stacy S.

"You will love this R&R Facebook Group. Very positive and interactive!" — Jennifer S.

So spoil yourself. Spoil someone else. Again, order yours today to guarantee delivery by December 22. We think you'll love it.