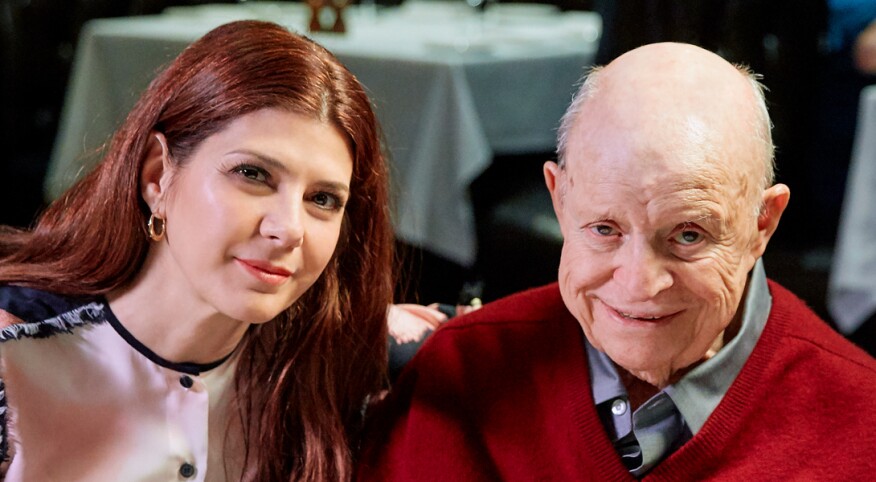 [agvideo video_url="https://www.youtube.com/watch?v=buw4Z52mEdc&feature=youtu.be" /]

Marisa Tomei Has Dinner with Don Rickles
The woman with a smile that melted a thousand hearts is at an A-list party in Hollywood. Movie-industry moguls. European princesses. Celebrities galore.

And what does she remember most about the evening? Being insulted by a man more than three decades her senior.

Also, the 52-year-old shares stories about her favorite strip clubs with the comic legend.

Watch the hilarious exchange between two of our favorite celebrities.

Photo by Sean Costello