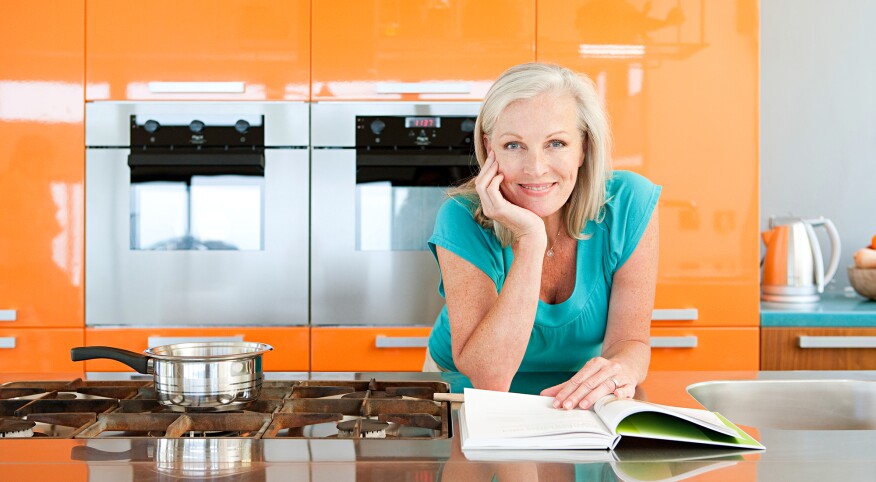 From saving time in the kitchen to saving money at the grocery store, from streamlining shopping to reducing food waste, meal planning is a simple activity that delivers a big payoff.

Here's an easy guide to the basics.

First, what exactly is meal planning?

Put simply, meal planning is planning your meals ahead of time, rather than waiting until those hunger pangs strike to start thinking about what you're going to have for dinner. Meal planning can be as bare bones as jotting down dinner ideas when you see something on social media that inspires you. Or, it can be more detailed (and more useful) when you plan what you're going to eat for dinner every night of the upcoming week. Some people plan everything they're going to consume, right down to midday and after-dinner snacks.

Meal planning can be done on a weekly, biweekly, or even monthly basis. Whatever fits your lifestyle and schedule is the right way for you to plan meals.

What's the difference between meal planning and meal prep?

Meal planning is basically writing out what your meals will be for the next week, two weeks, or more. Meal prep goes beyond this to actually putting together those meals, or some components of them, ahead of time, so they're ready to serve in a flash when it's time to eat.

Meal prep isn't necessary for successful meal planning, but the two can go hand in hand with just a little extra effort. When you write out your meal plan, take note of any steps that can be done ahead of time – like cooking grains or chopping vegetables. This will cut down on cook time throughout the week.

How do I put a plan into action?

Good news: You don't need to spend your weekend planning and prepping. Home Chef lets you plan your meals from the comfort of your phone and makes cooking simple, convenient, and always interesting with 30+ weekly recipes. With Home Chef, you'll receive preportioned ingredients for exciting meals customized to your preferences. And, you'll get step-by-step guides that are easy to follow, even for novice cooks. Everything you need is delivered directly to your door.

Home Chef offers a wide variety of different types of meal kits, including:


Oven Ready Meals: No Prep, No Mess!
Fast & Fresh: Delicious home-cooked meals made in your oven or microwave
15-Minute Meal Kits: When time is tight, 15-minute meal kits do it right
Devote just a few minutes to meal planning each week, and you'll save yourself time, money, and stress while having control over what you and your family eat. And, with Home Chef, you'll enjoy the added benefits of exploring new flavors and cuisines while mastering new cooking skills – all without leaving your home.

Click here to discover why Home Chef is rated #1 in customer service* and why more than 4 million people have given this meal kit delivery service 5-star reviews*. Use promo code ARP110 to receive $110 off your first order* of four or more meal-kit boxes.