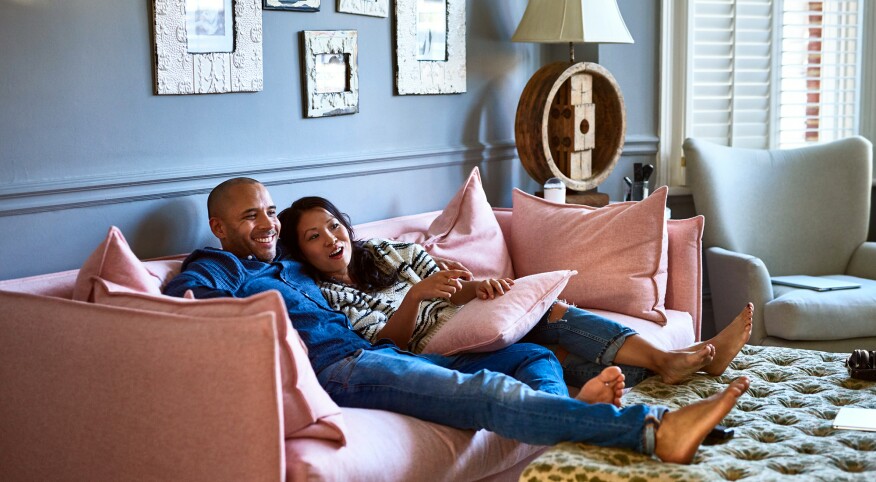 During the holiday season, people often fill their calendars with various social functions and special events, dinner parties and fun outings with friends and family — and coworkers, too. This is the time of year where many are out and about, doing so many things, relishing in the magic of the season, and taking time off work to enjoy the festivities. It all looks so fun and exciting, and even glamorous and romantic.

I know lots of couples who attend fancy fundraisers or elegant dinners. They go out with their groups of friends for annual cocktail gatherings or Christmas caroling, bar hopping or gift shopping. There are corporate events and traditional excursions to concerts or the theater for their favorite entertainment. It truly is the most wonderful time of the year, and all these ways of celebrating will surely bring good cheer. It's amazing what some couples do to embrace and enjoy the holidays.

Since the pandemic hit, many of these holiday events have been canceled or limited with restrictions and regulations to keep us all safe. People have missed the time-honored celebrations and special holiday outings they look forward to every year that fill this season with elaborate affairs.

But my husband and I never do much of anything. I can count on one finger the number of social functions we've attended together in the past several holiday seasons. One of my closest friends hosts an annual Christmas party full of great food and good fun, and we look forward to going every year. It's the one time my husband and I go out together and enjoy spending time with many of our longtime friends we rarely see otherwise. My women's group always talks about including our spouses in our holiday dinner, but we never make it happen. I think we rather like keeping our group to ourselves. My husband has a holiday luncheon with his coworkers, so there's no extravagant corporate function to attend together. And since I'm self-employed, there are no parties on my end, either.

It seems that although my husband and I have many friends and enjoy spending time with them, each on our own, we just don't have a lot of "couple friends" or any specific group of friends we go out with together on a regular basis. And honestly, we're OK with that.

When we were younger we were more active with social outings, attending parties and going to sporting events or bars. We even hosted a few New Year's Eve and holiday celebrations. But as we've grown older, we just aren't into the social scene and rarely go out at all. Our "nights out" are usually spent attending our kid's sporting events a few times a week. On some weekends we'll travel to out-of-town tournaments or meets, and hanging out with other sports parents is enough socialization for both of us.

Once in a while we'll have dinner with the few "couple friends" we do have. And sometimes we'll be invited to cookouts or tailgate parties, and small gatherings, too. But most often, when we have a free night, we'll grab a bite to eat at one of our favorite local restaurants and head home to watch a movie or give each other backrubs and have long talks about whatever's going on in our lives. We like to stay home and do our own thing. It's relaxing and easy, with no effort required. And we rather enjoy each other's company, even after all these years. Staying home has become our norm, and we love being in our quiet little world together.

Some people might think our social lives are pathetic and boring, and that we really need to get out more. At times we wonder the same. But as soon as we think we should plan something fun and go out with friends, we decide it would take too much effort and energy, and our desire slowly wanes. It's exhausting being social. As much as we love spending time with our friends, being around anyone for long periods of time is depleting. We are not big drinkers, and we don't like staying out late. Anything that lasts longer than a few hours seems grueling — and once you're there, it's hard to leave. The conversations drone on, and the crowd starts to feel suffocating. The later it gets, we're just wishing we were home snuggled on the couch wearing our comfy clothes and relaxing in our own space where we don't have to say a single word.

As for this holiday season and all the ones to follow, we'll do what we always do and settle into our uneventful life in our simple, decorated home, while the rest of the world hustles and bustles outside. I'll scroll social media and ooh and ahh over beautiful dinner parties and everyone's fun festivities as I snuggle under my blanket with my man, eating holiday treats, watching our favorite Christmas movies and feeling utterly content.

Hopefully, those who love to go out and embrace the season in their merry ways will be able to do so, celebrating the festivities as they should. And we hope my dear friend will host her annual Christmas shindig, so we can spend one night dressing up, going out and using all our effort and energy to have a wonderful time. That will surely be enough for us. And we'll come home exhausted, looking forward to the rest of the season spent enjoying our holidays doing our favorite boring and humdrum things together at home.