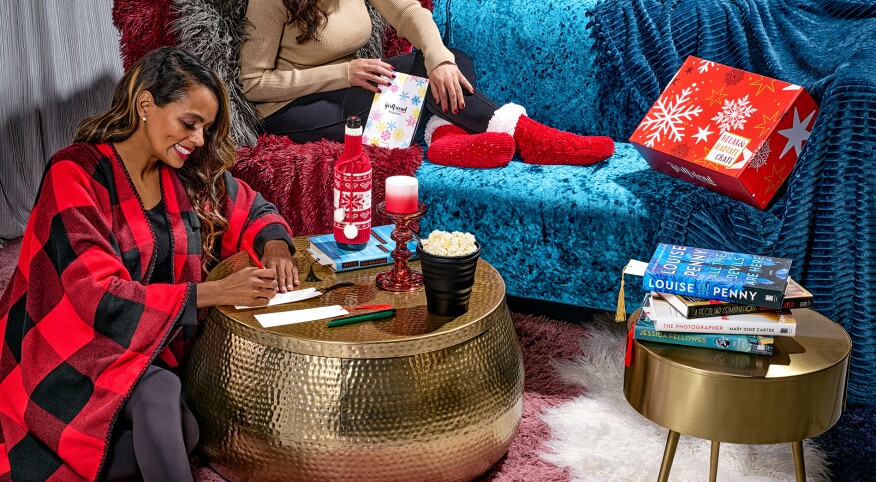 In September 2020, The Girlfriend team was thrilled to launch our quarterly subscription box, the Relax & Radiate Crate, that's truly the gift to yourself (or someone else) that keeps on giving. We continue to work hard to choose a seasonal assortment of unique and custom-designed home, beauty and wellness items that's sure to make the unboxing experience exciting. Every. Single. Time.

In addition, our idea of creating a meaningful community of amazing women — all crate subscribers — through our Relax & Radiate Club on Facebook has truly taken off, with the club already drawing more than 5,000 members. The exclusive group from The Girlfriend is a place where we can relax, unwind and encourage each other to live our best lives. Members also enjoy access to special contests, fabulous giveaways, and content created just for you.

Before we get to the items inside our Winter 2022 Crate, here are just a few comments we've received from those fortunate enough to have gotten one:

"Thank you for the wonderful winter box! I received it this morning and had to open it right away!! Loved, loved, loved everything in it!! Keep up the great work." — Debbi G.

"I adore the winter crate. For anyone waiting, it is worth the wait as it's my favorite box thus far. I have been a member for close to two years. And this winter crate is amazing. So many beautiful items." — Joanne G.

"First of all, I love the box itself. Such a beautiful design. I'm displaying it because it's so pretty. And every item inside is perfect. I won't be giving anything as a gift. Every item is a gift for me." — Janice D.

"Thank you to The Girlfriend! My winter box arrived this morning (three days earlier than expected). All things were in perfect condition. I'm so very pleased with my first crate." — Christine E.

"Thank you, Girlfriend!! The box this month is the best one yet!! I loved the summer one with all the picnic goodies, but this one beats even that one. Don't want to give away secrets, but this box is perfectly cozy for a cold winter!! I love every single item!!" — Susie Y.

"Just received my crate today. You guys hit it out of the ballpark with this one! Best crate ever." — Samantha F.

Like what you're reading? Good news!! Our Spring 2023 Relax & Radiate Crate is now available! Quantities are limited, so be sure to subscribe today at relaxandradiate.com to get yours.

And now.... drumroll, please! Here's everything in our Winter 2022 Relax & Radiate Crate revealed — items designed to help you rest, reset, and reflect.

First-up, join actress and writer Gina Nicole Brown for our official unboxing —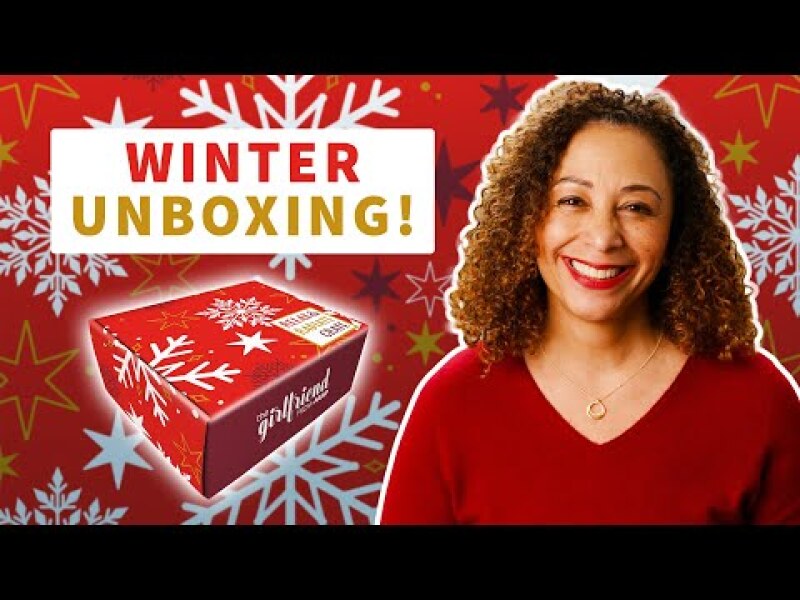 Relax & Radiate Crate - Winter 2022 Unboxing
And here's a look at each item in the box —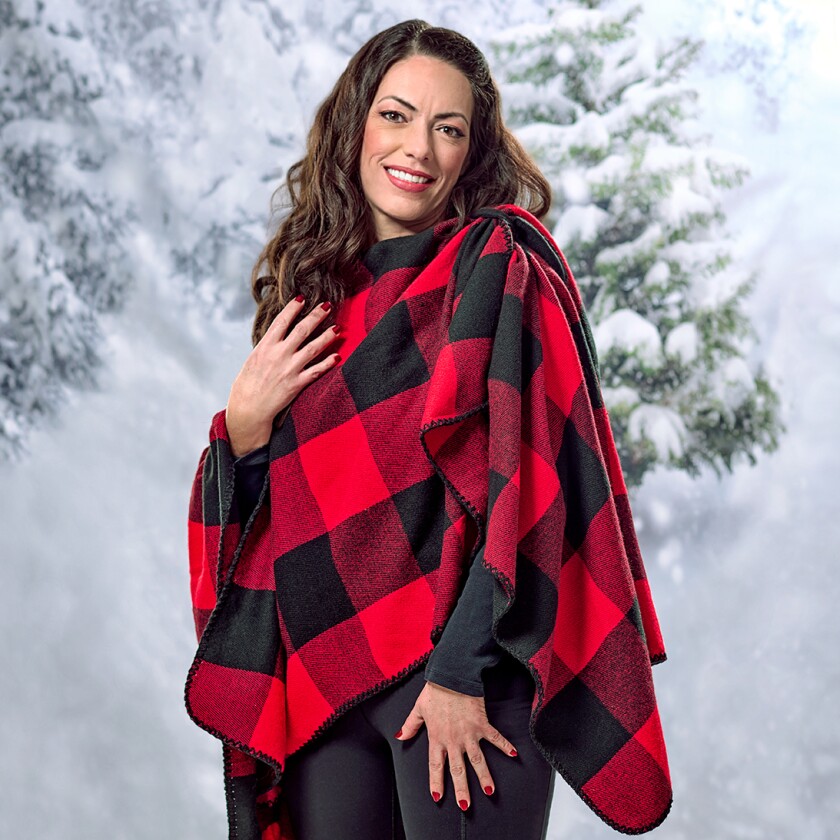 — A Keyhole Wrap Poncho
No winter outfit would be complete without this perfect pop of plaid. Stay warm and fashionable at the same time.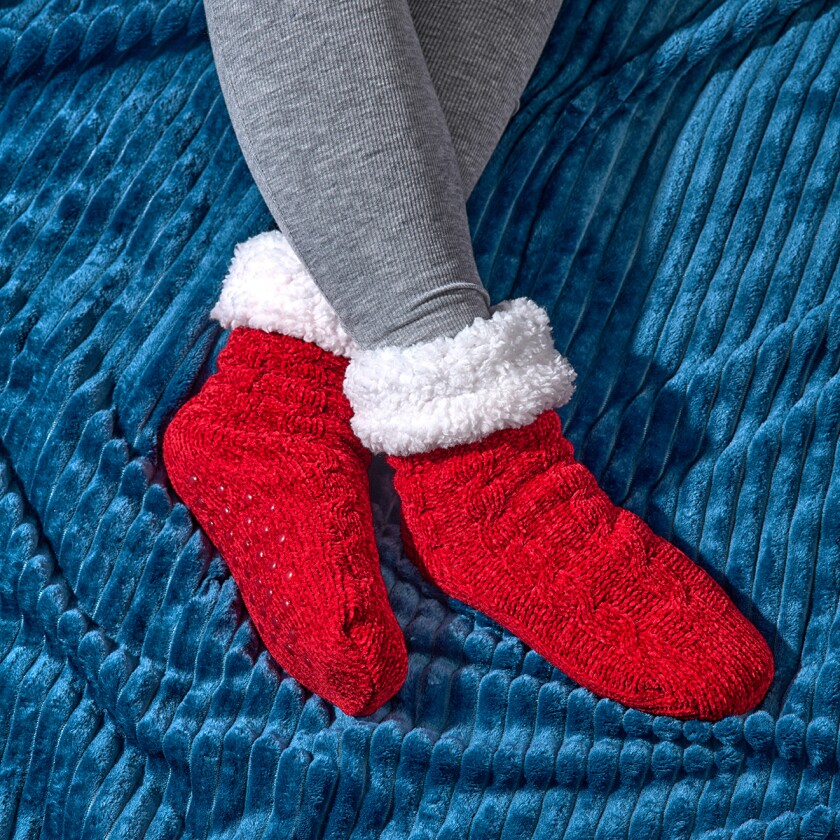 — Copy Slipper Socks
These fuzzy non-slip socks are back by popular demand, in a festive red (doubles as a great stocking). Nothing better for keeping those toes toasty.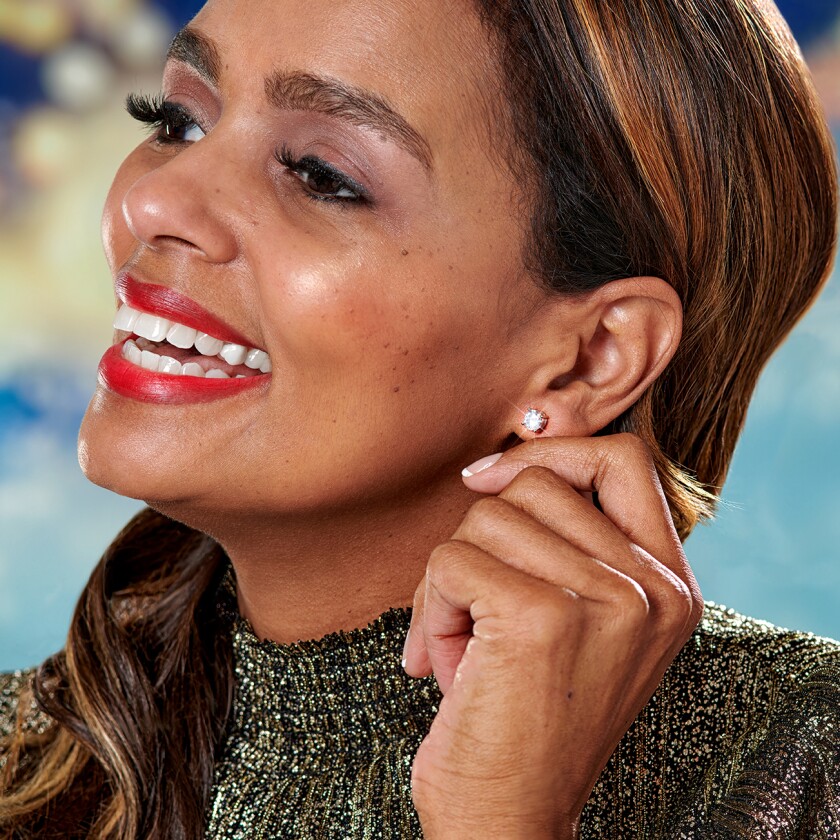 — Kenneth Jay Lane: Stud Earrings
Sparkly earrings to add a nice touch of glam to your style this season, from Kenneth Jay Lane, one of the world's foremost jewelers for almost 60 years.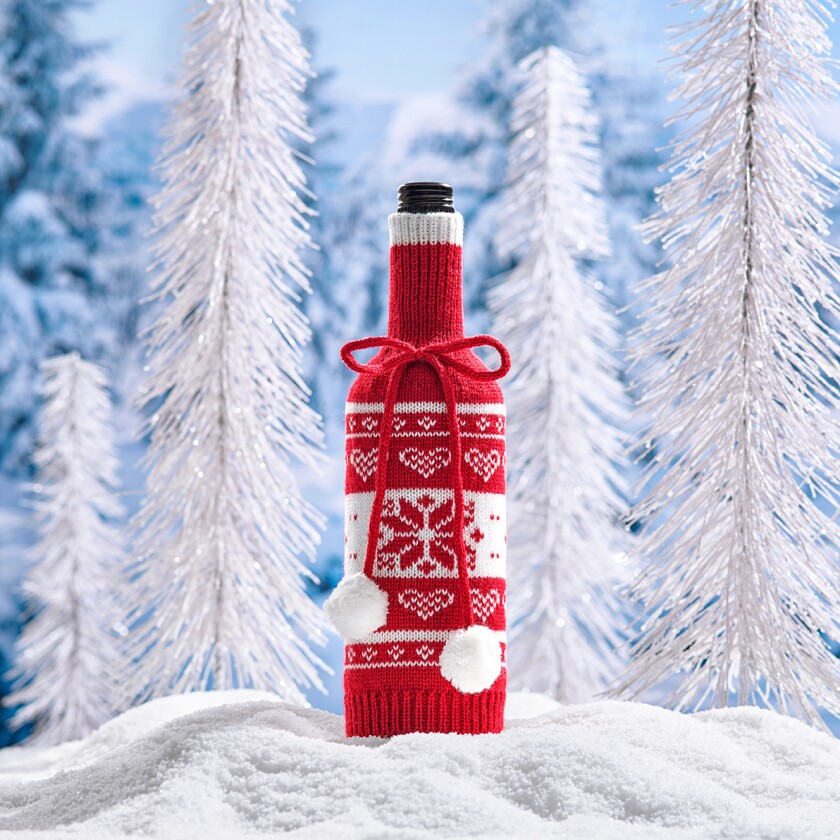 — Top It Off: Wine Sweater
From Top It Off, a woman-owned fashion and accessories brand, comes this holiday wine bottle cover with a classic wintery design. Makes a fun gift or great holiday décor.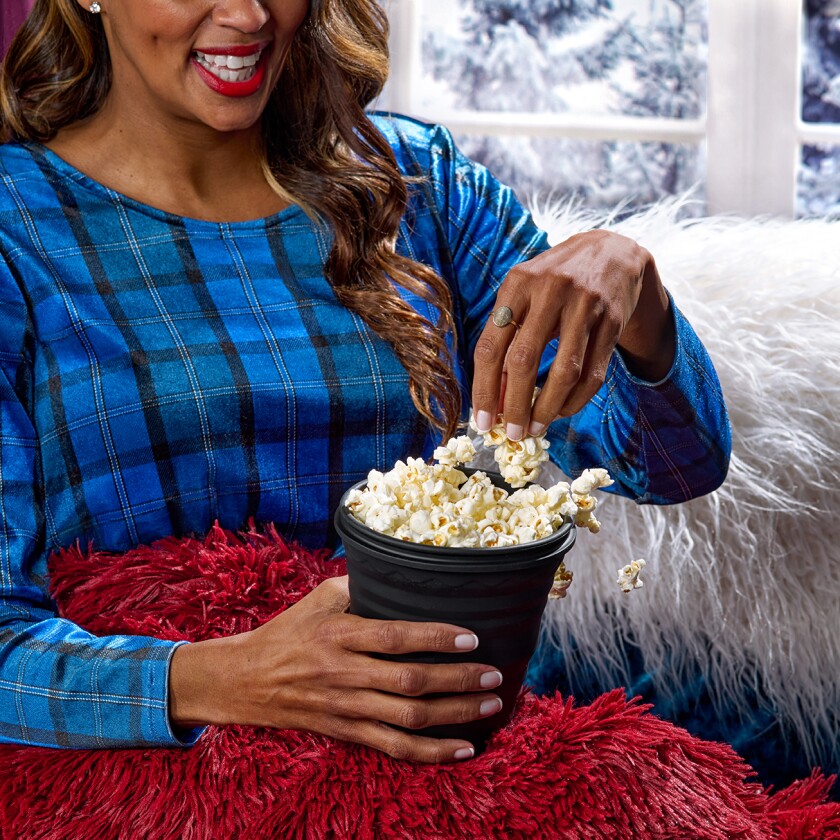 — Collapsible Silicone Popcorn Popper
Simply add kernels and seasoning to this collapsible, silicone popper and place in the microwave. What could be more convenient or easier to use?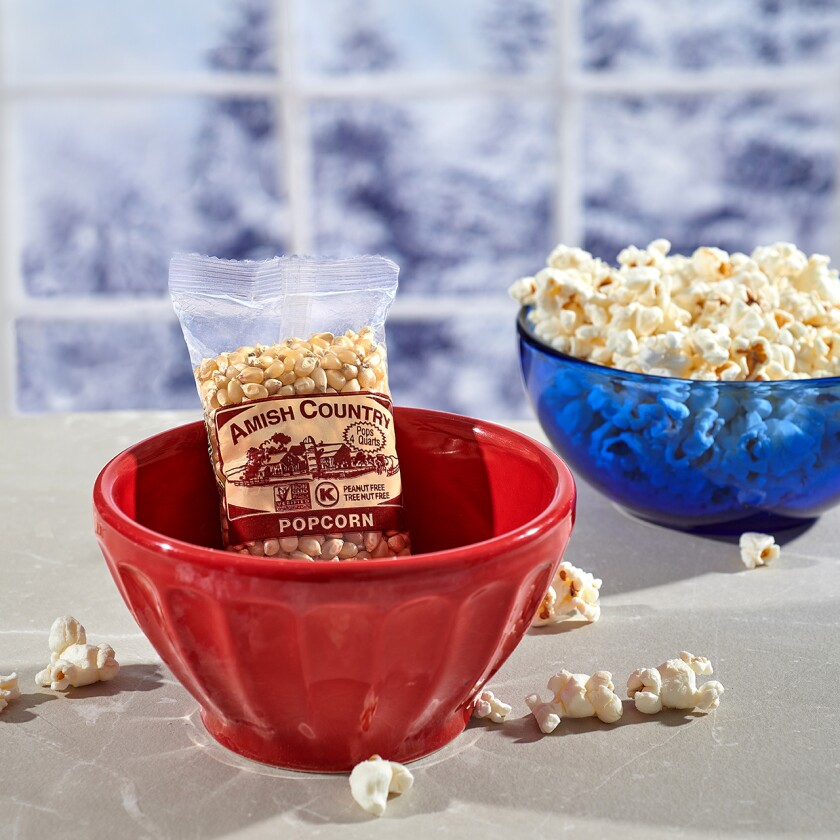 — Amish Country Popcorn Kernels
High quality, non-GMO and gluten-free popcorn kernels from Amish Country Popcorn.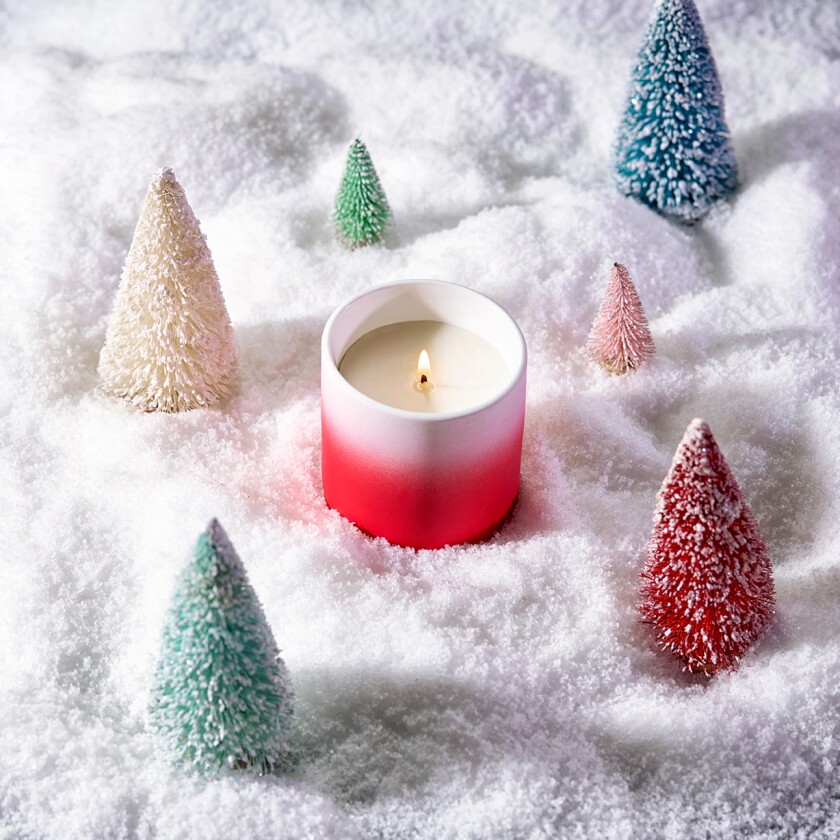 — Soy Wax Candle (fir/evergreen)
A festive evergreen-scented candle in a stylish ceramic holder. Add a warm glow to create the perfect ambiance for your next gathering.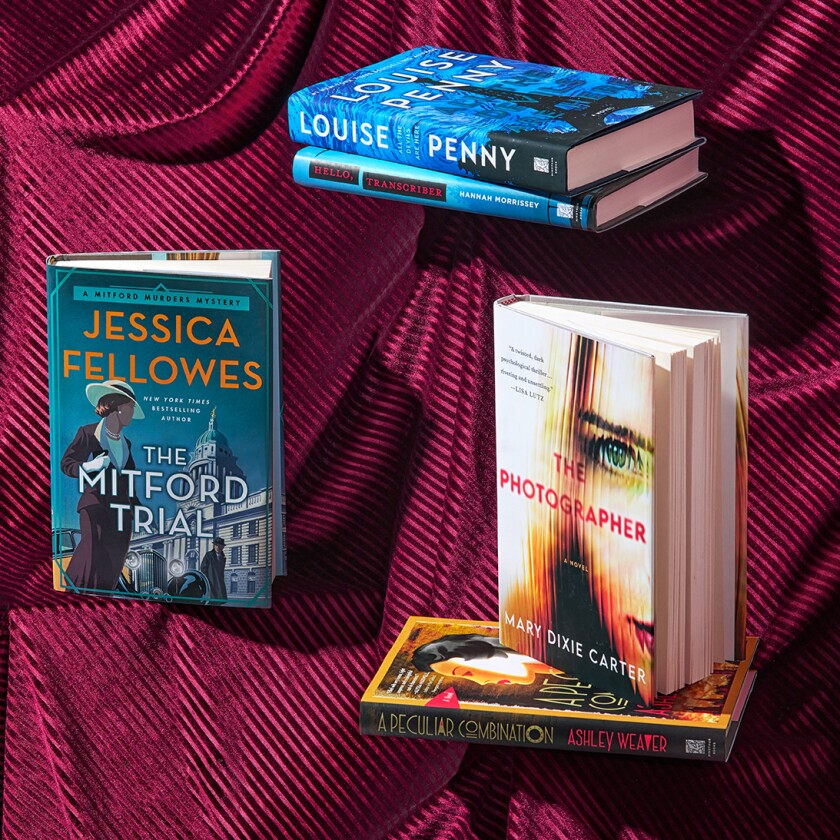 — Your Next Great Read!
Snuggle up with a can't-put-down book. You'll get one of five titles by some of the most acclaimed mystery writers of our time.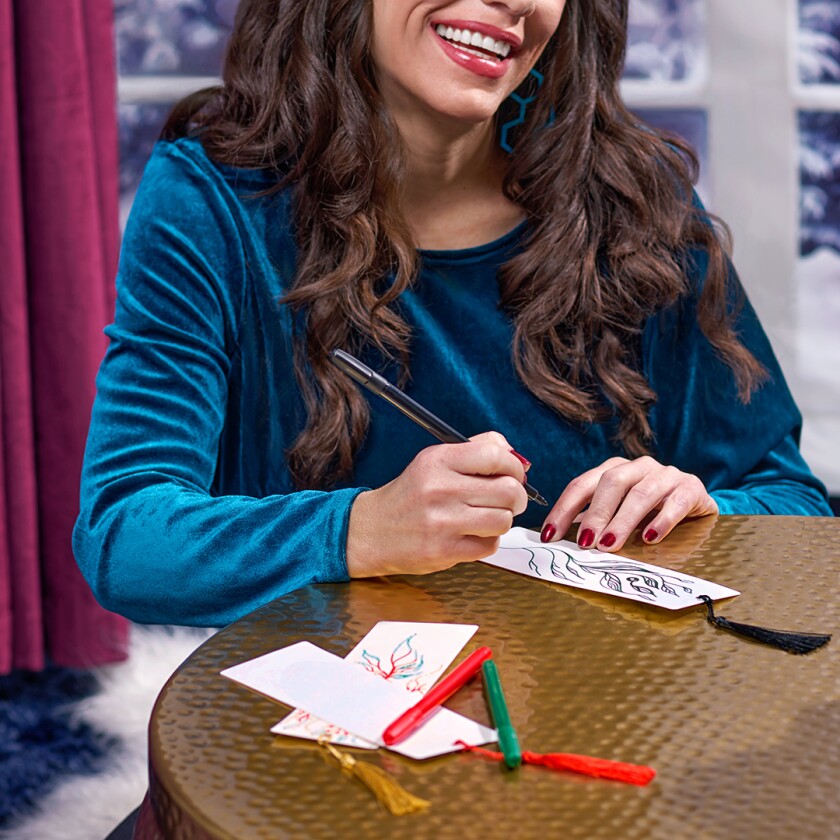 — Bookmark Craft Kit
Create and personalize your own bookmarks, tags, or gift labels with this easy-to-use craft kit. A fun activity to do on your own or with family and friends.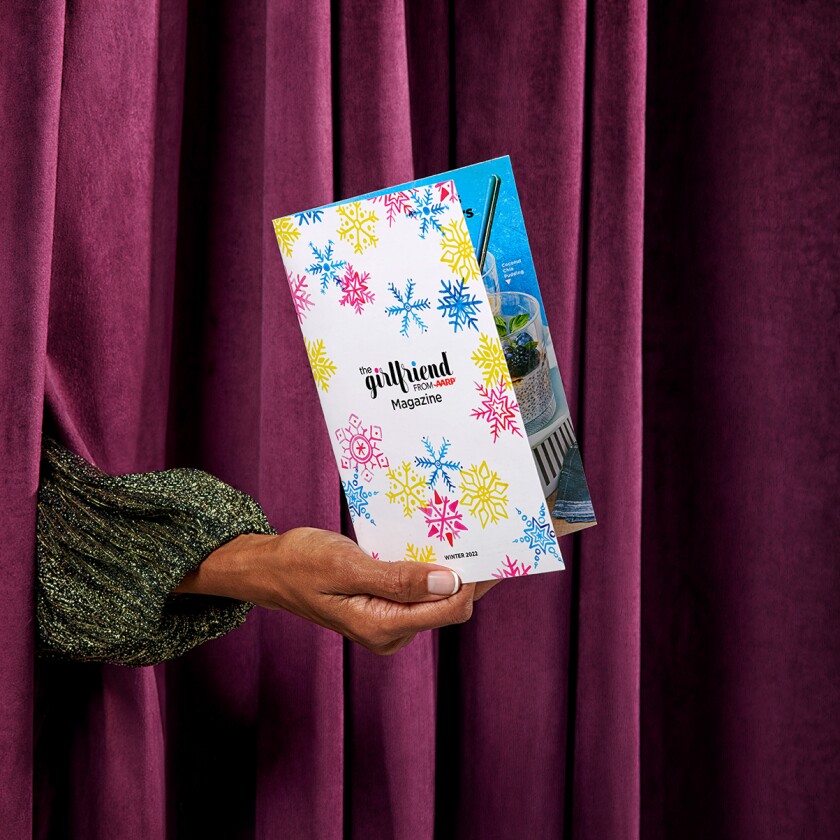 — The Girlfriend's Quarterly Mini-Magazine
Filled with wonderful articles, created just for you.

— AARP Online Fitness: Free 30-Day Trial Card
Looking for motivation or ready for a new challenge? Then this is for you.

— AARP Caregiving Tips Card
AARP offers so many resources for caregivers. Find out more here.

What did YOU think of the winter Relax & Radiate Crate? Let us know in the comments below.