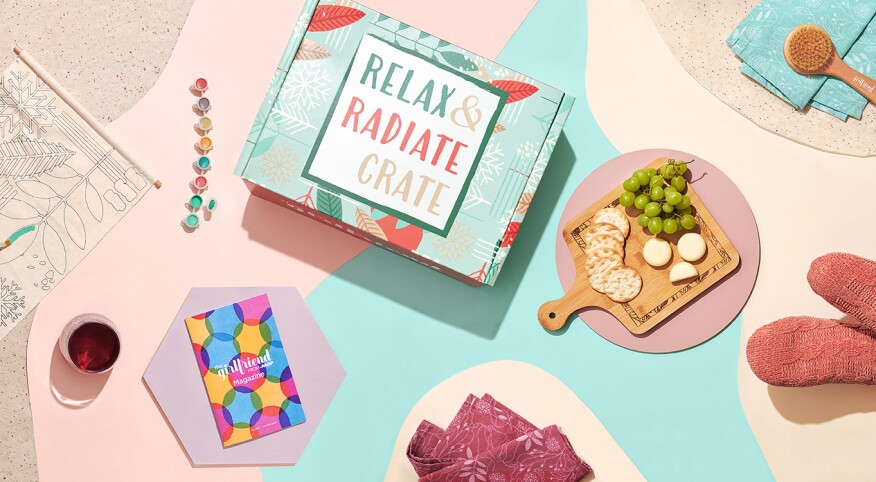 In September 2020, The Girlfriend team was thrilled to launch our quarterly subscription box, the Relax & Radiate Crate, that's truly the gift to yourself (or someone else) that keeps on giving. We continue to work hard to choose a seasonal assortment of unique and custom-designed home, beauty and wellness items that's sure to make the unboxing experience exciting. Every. Single. Time.

In addition, our idea of creating a meaningful community of amazing women — all crate subscribers — through our Relax & Radiate Club on Facebook has truly taken off, with the club already drawing nearly 1,500 members. The exclusive group from The Girlfriend is a place where we can relax, unwind and encourage each other to live our best lives. Members also enjoy access to special contests, fabulous giveaways, and content created just for you.


---

Before we get to the items inside our Winter Crate, here are just a few comments we've received from those fortunate enough to have received one:

"I received my box and love absolutely everything in it!! This is the best subscription box!! I felt like a kid at Christmas opening my box!!" — Sylvia W.

"I just want to express how disappointed I am with the box.. I have a Secret Santa party tomorrow and was waiting patiently for my crate to arrive so that I could find something to give as a gift. Something great, but just not quite my style. When I opened my box this morning, I found nothing that I could part with. I love it all!! I'll have to pull something from 'that other' subscription box I received last month. How soon before the spring box arrives?" — Julie W.

"I received my very first box today. OMG, my shock when I opened it up to find all these amazing gifts. I had no idea it was going to be this amazing. Thank you, The Girlfriend, for this amazing opportunity. I absolutely love it. I hate to have to wait three months for the next box!" — Kristi K.

"I'm so impatient I opened it right away. Best subscription box I've ever tried. … So many things and I'll actually use them all!! Thanks to The Girlfriend for this wonderful treat!!" — Colleen R.


---

Like what you're reading? Good news!! Our Spring Relax & Radiate Crate is now available! Quantities are limited, so be sure to subscribe today at relaxandradiate.com to get yours.


---
And now... drumroll, please! Here's everything in our Winter 2020 Relax & Radiate Crate revealed!
First up, check out our official unboxing video with author and The Girlfriend contributing writer Jessica McFadden as she unpacks her Winter Crate for the first time: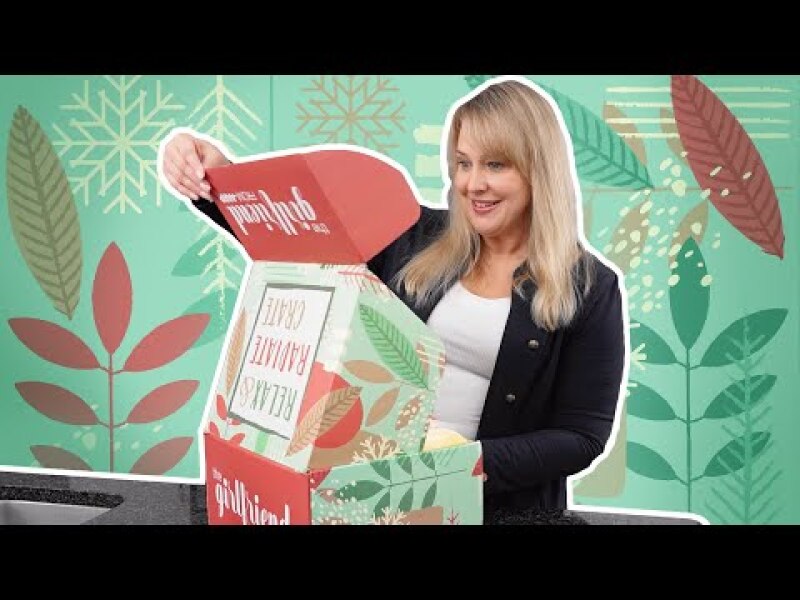 Relax & Radiate Crate - Winter 2020 Unboxing

You can also view the full list of items from this season's crate in our gallery below:

---
A beautiful and reversible Shawl that is not too light and not too heavy, to help you look your best in winter or spring: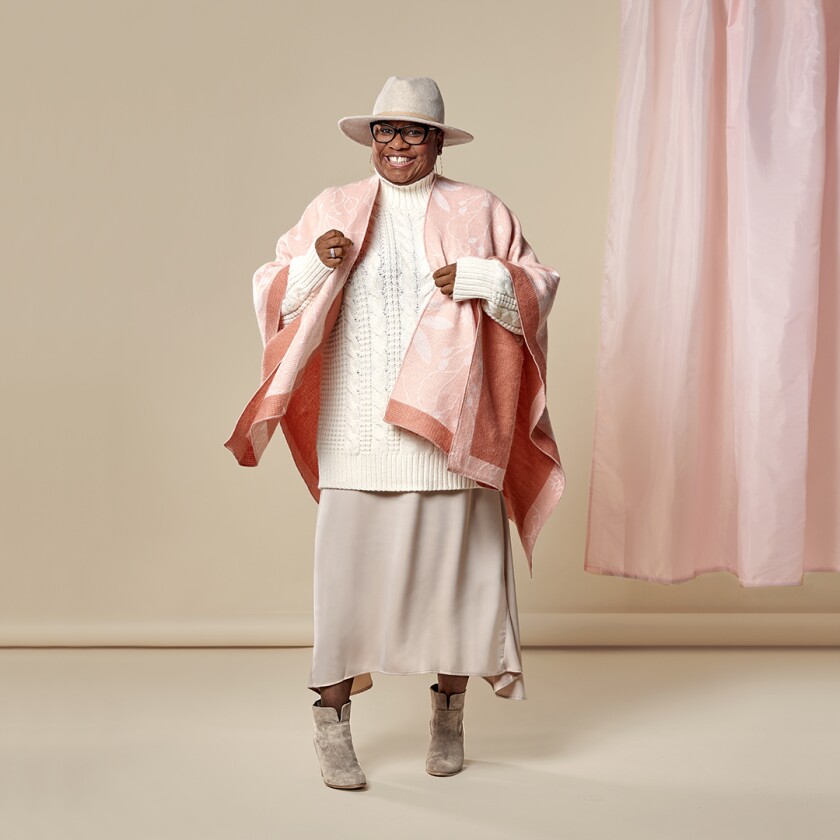 ---
A Paint-By-Number Kit designed to bring out your inner artist: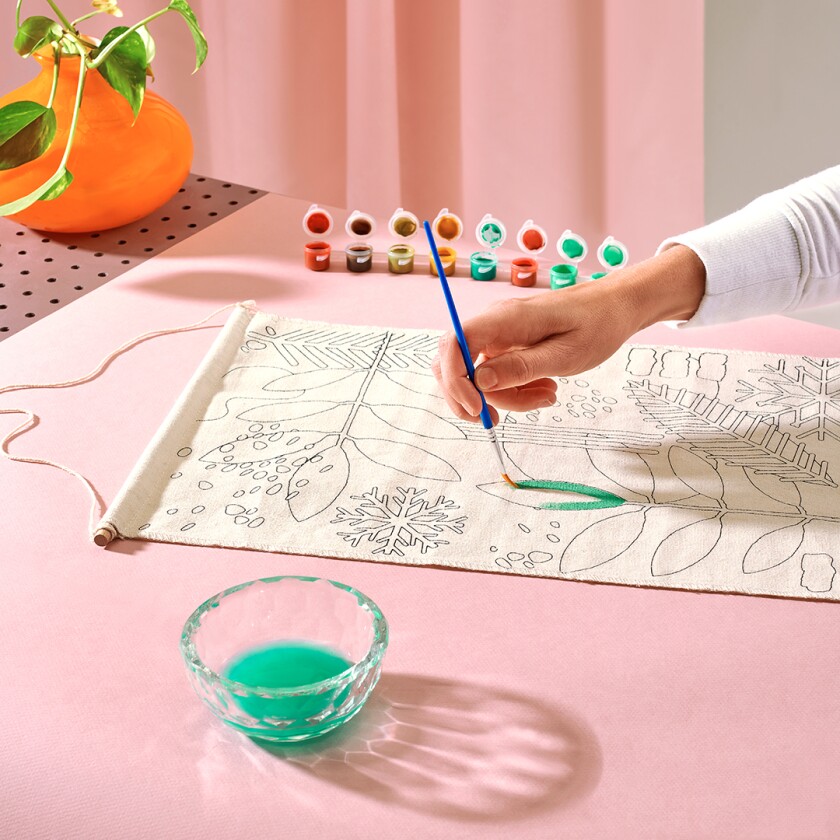 ---
A pair of plush Slipper Socks you have to see to believe, so comfortable you'll never want to take them off your feet: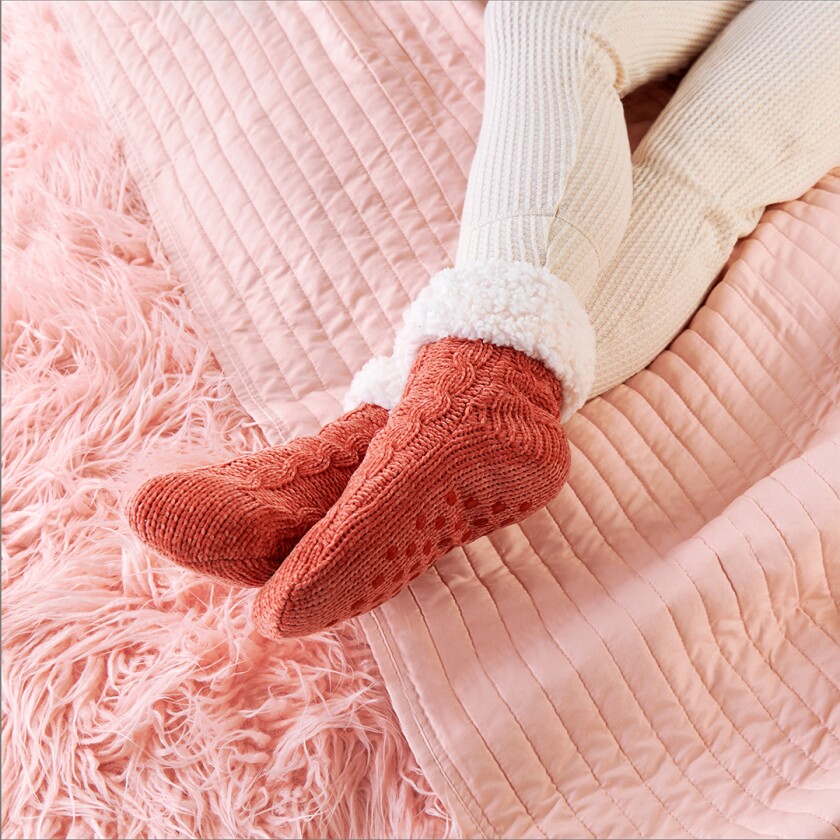 ---
A Dry Brush with a striking color that's perfect for exfoliating dry skin: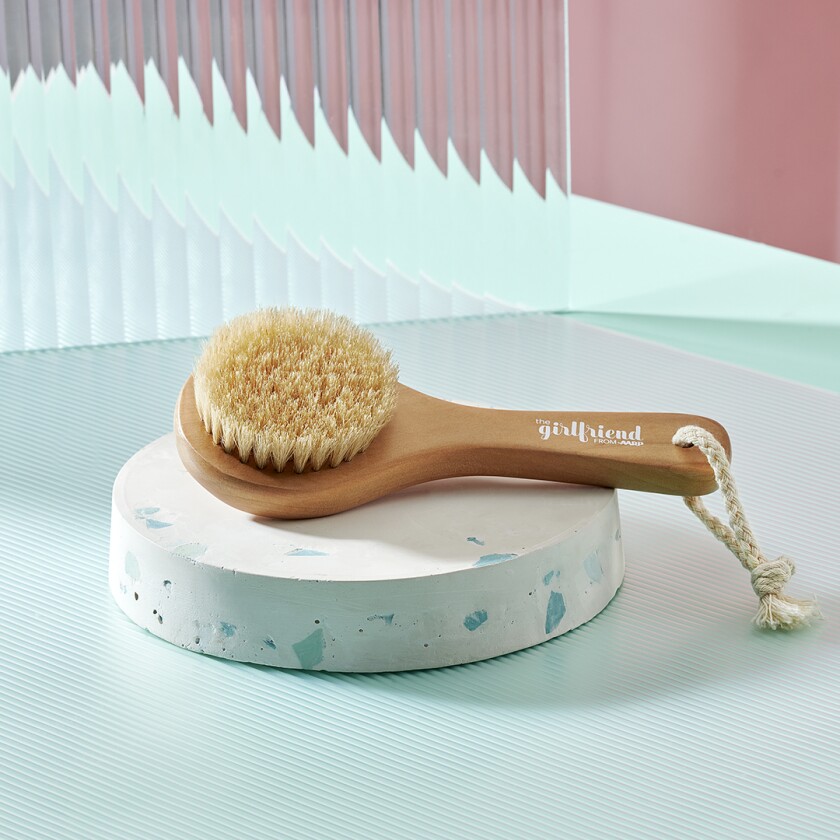 ---
A super soft Fleece Throw Blanket that's just what you need to cozy up on the couch:
---
A gorgeous Scented Candle because, really, you can never have too many: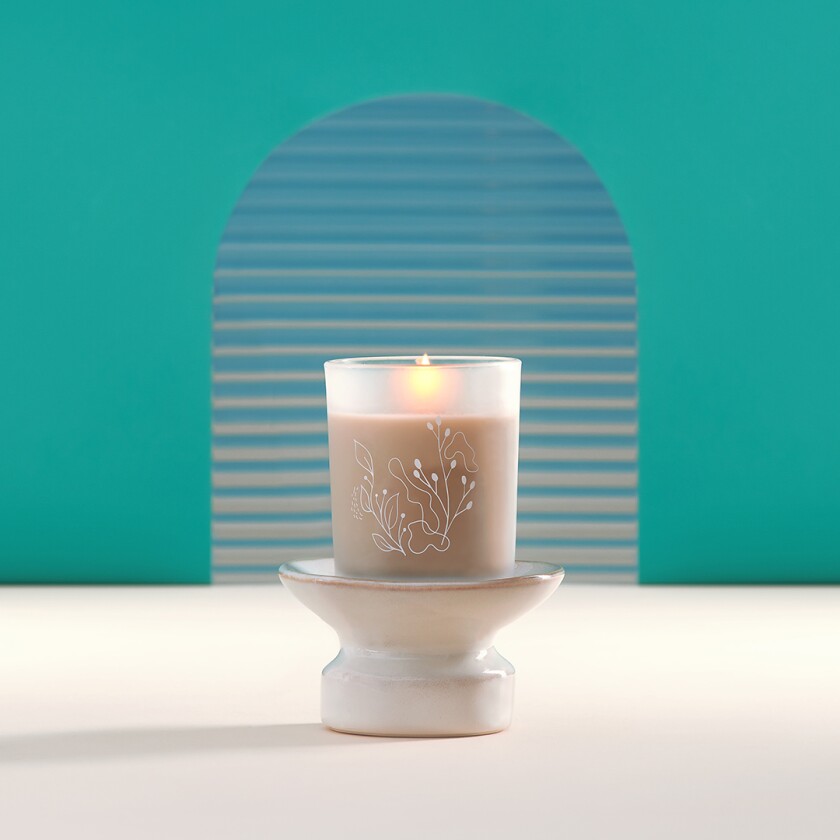 ---
A Solid Wood Cutting Board that can double as a cheese board, charcuterie tray, or grazing platter: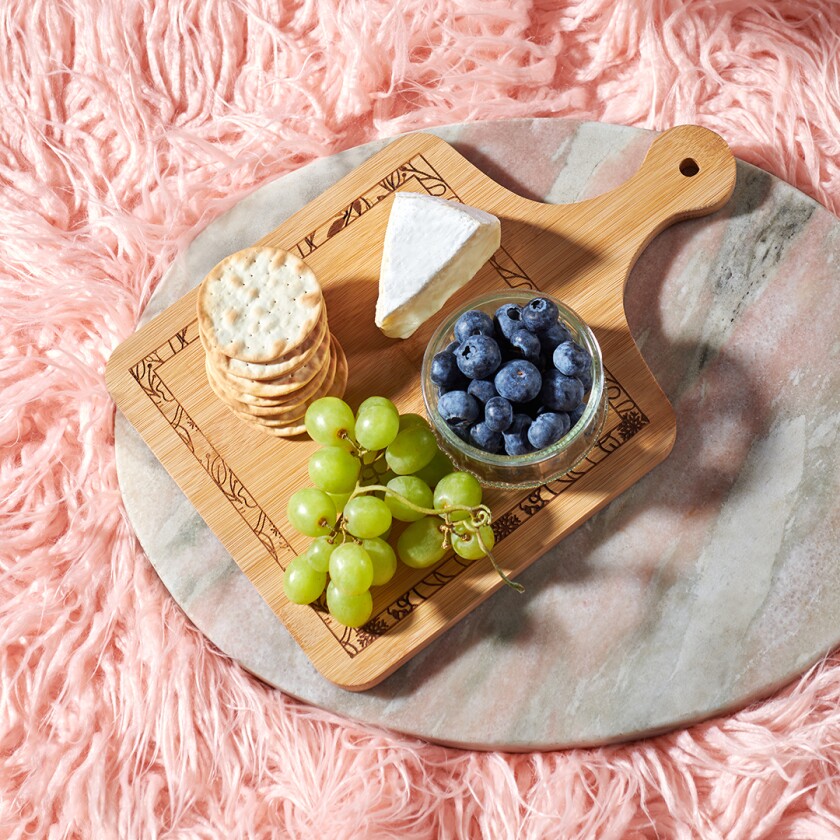 ---
A set of decorative Dish Towels that will brighten up any kitchen: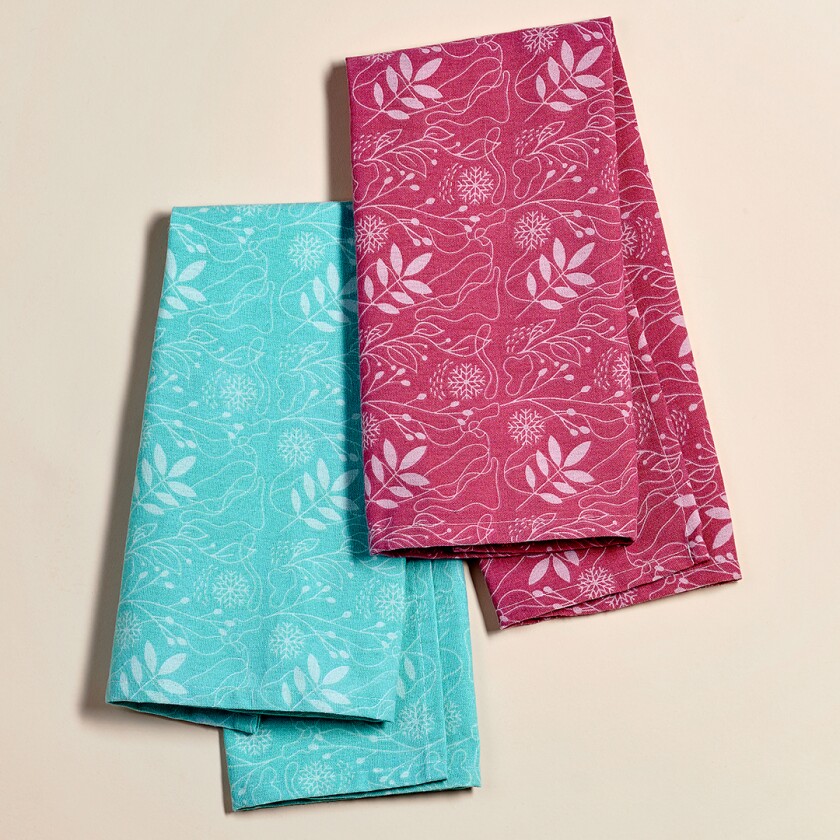 ---
As with every box, there's a beautifully designed Wine Tumbler so that at the end of a year, you'll have a lovely set of four: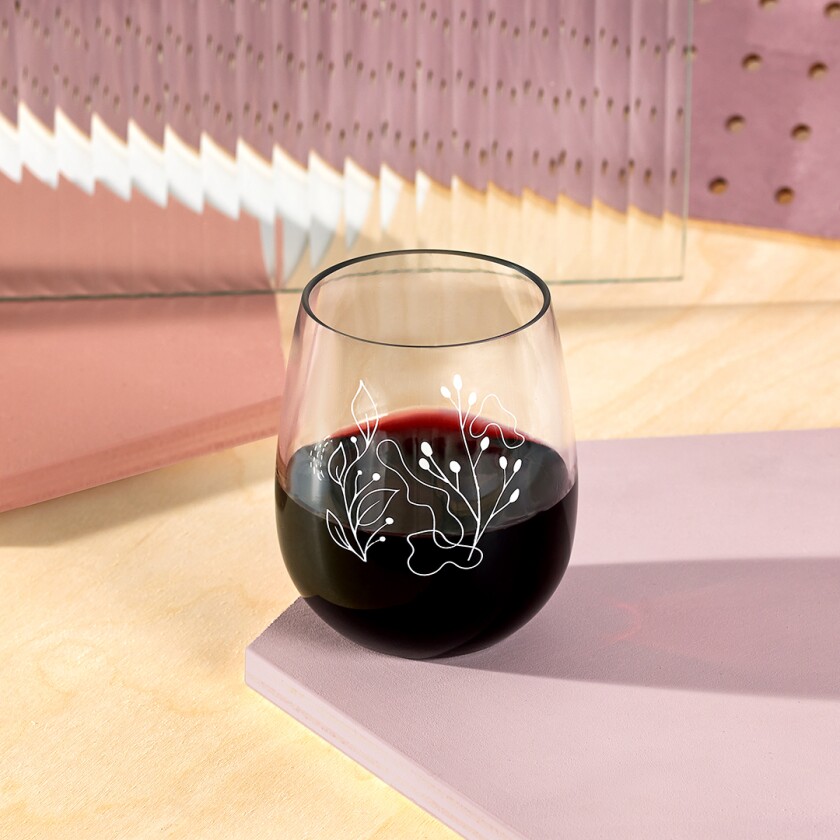 ---
And a copy of our Winter Book Pick, The Dearly Beloved by Cara Wall, plus the latest issue of our Girlfriend Magazine filled with seasonal recipes, inspiring personal stories, and top game, podcast, and other picks to enrich and entertain you this winter: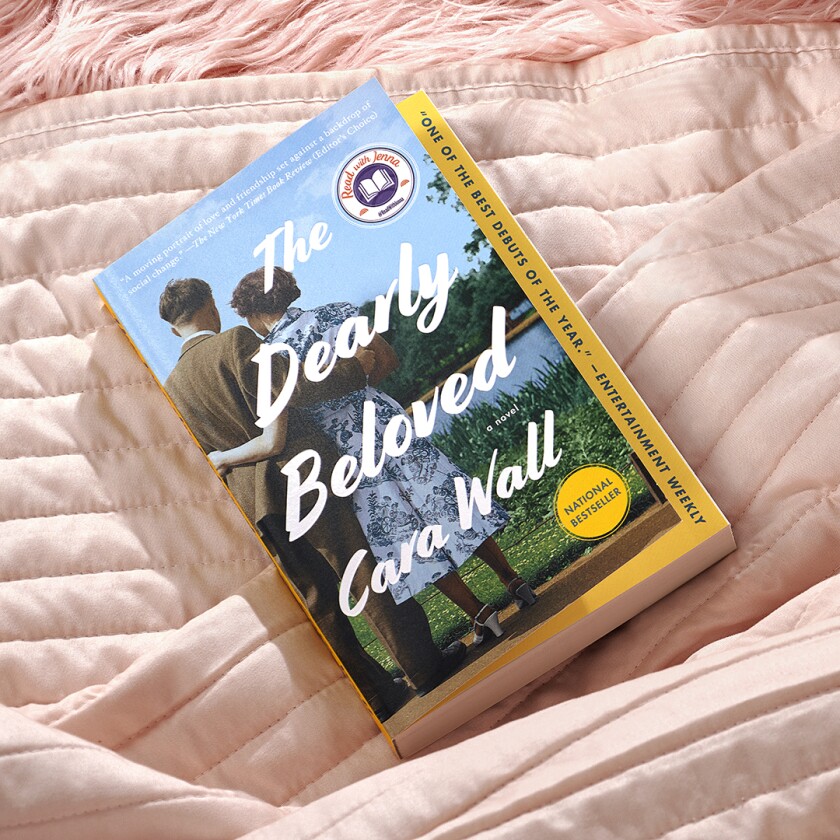 ---

For those who DID receive your Winter Crate, we hope you are enjoying it. As the editor of The Girlfriend, I so value feedback from subscribers. I have gone through every email and every message on Facebook that you all have sent, and have taken note of your suggestions for the Spring Crate, which is going to be super special and filled with items we hope you'll love!


---
Missed-out on our Winter Crate? Don't fret. Our Spring Crate is coming soon. Be sure to subscribe today to reserve yours. As always, each Relax & Radiate Crate is stuffed with over $200+ in value for just $45 (including free shipping), and our Spring Crate will be shipping to subscribers in early April.

---

Thanks again for your feedback and for joining us on this journey. We hear you. We appreciate you. And we can't wait to get to know you better.

Shelley