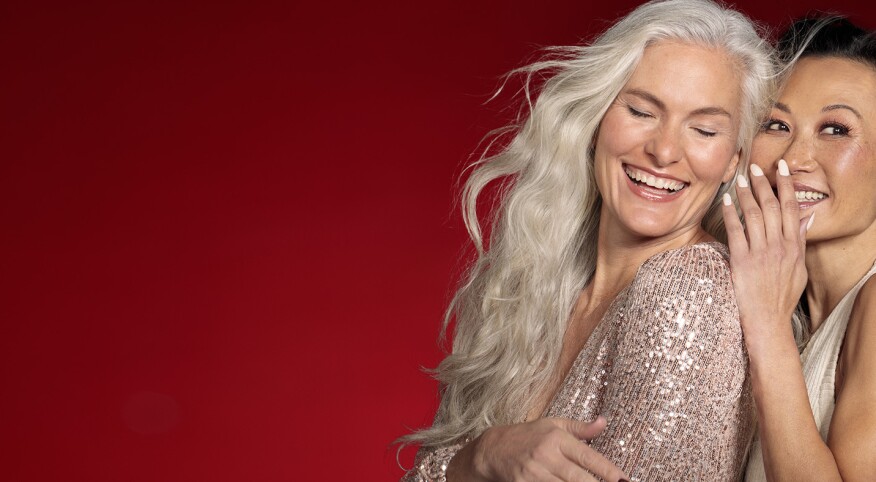 After wearing face masks, suffering from "maskne" (stubborn pimples sprouting even though we're way past puberty) and slowly easing into barely there makeup, you'll be happy to know the bold face is back. Makeup trends on fashion runways for winter and spring 2023 are playful, fun, shiny and making a statement. Whether you're a makeup minimalist and prefer to play it safe or feeling wild and ready to brave a punch of color, the look is dramatic. Here are the latest makeup trends from beauty specialists. Choose one or choose them all. The main thing is to enjoy yourself while you're doing it!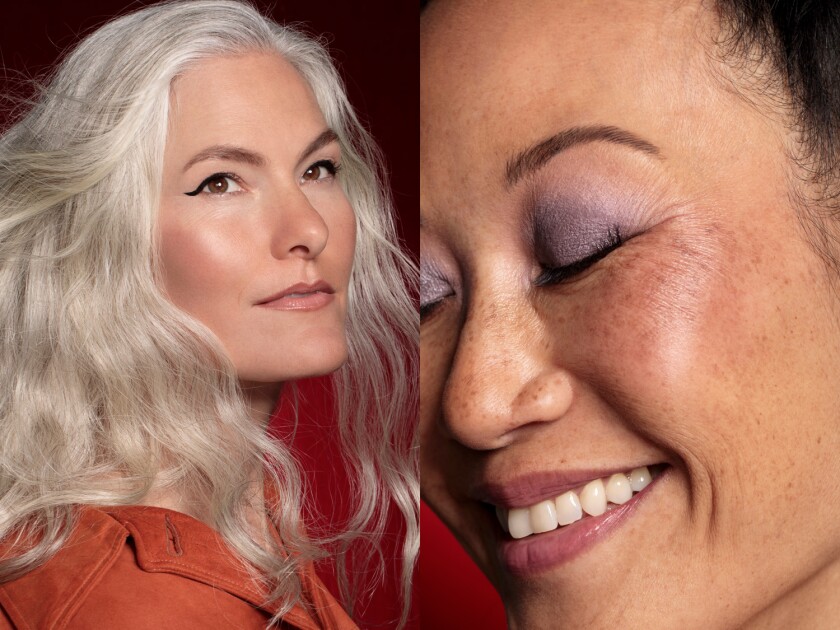 All about the eyes

Vibrant swipes of color are painting eyelids this winter. Turn heads with a swipe of striking marigolds, shimmery lilacs or radiant jewel tones. (Cheeks are getting into the action too. Fuchsia, anyone?) Wisps of neon green and sapphire line dramatic eyes. Demure cat-eyes are surprisingly edgy and elongated. The smoky eye, a popular smoldering nighttime staple, leans toward grunge, revealing a smudgy, partying all-night vibe. If you're a fan of the 1990s all-encompassing taupe and brown palette, now is your time. Warm copper and terracotta hues on eyes, cheeks, lips and nails, reminiscent of the '90s supermodel, look fresh and new again.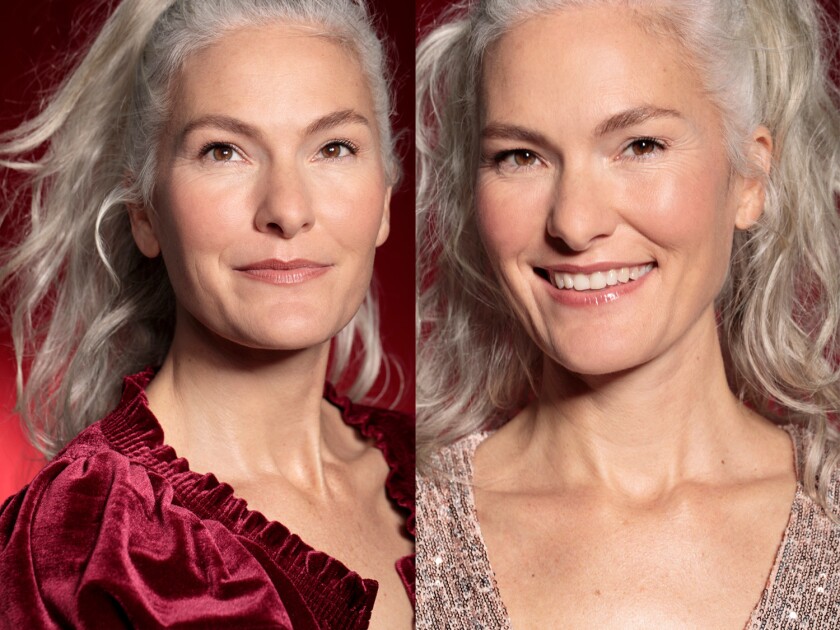 Skin deep

Dewy, glowing, glossy glazed skin — and not just highlighter placed on browbones and cheekbones — creates an all-over effect that looks like you're a shimmering goddess. Equally popular is a clean, almost barefaced visage. A few drops of creamy sheer foundations and concealers let your natural skin shine through while hiding any imperfections. Say goodbye to matte formulas, which can cake, crack and add years to your face. The goal is to look healthy and radiant. Experts tout the benefits of creamy or nearly naked tinted moisturizers with SPF, which protect the skin without looking overdone. Regardless of the look you prefer, a good skin-care regimen is key to keeping your skin looking its best.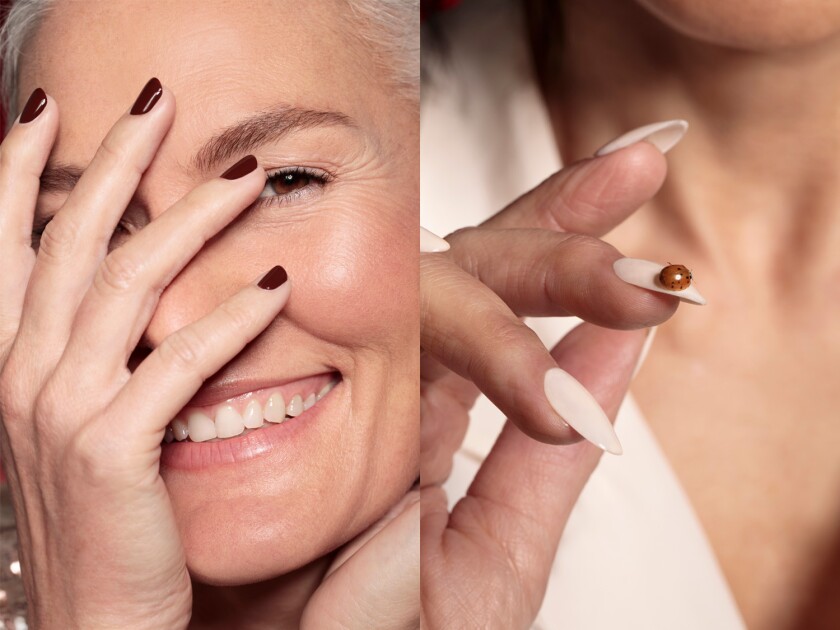 A show of hands

Impossibly long nails in milky whites, cotton-candy pinks and heavily glazed nudes and grays — also known as "glazed donuts" — made popular by celebrities (Hailey Bieber and Kim Kardashian) and Instagram influencers are still the rage. Thankfully, so are short nails. Super shiny oval fingertips in French manicures, frosty chocolates, ruby reds and sapphires are a welcome change from pale summer nails. Make sure to use an uber-hydrating hand lotion to keep hands and cuticles in top shape.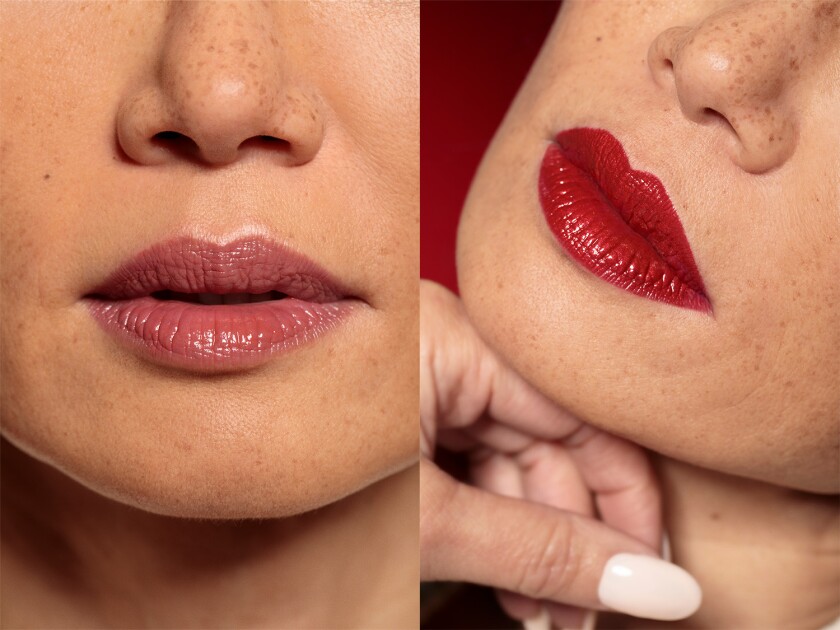 Read my lips

After several years of having our lips hidden behind masks, our sexy pouts are dying to make their debut. Chic nudes, frosty brown and gold metallics, ruby and plum-colored velvety mattes, and shiny, lacquered fruity-colored lips add volume and radiance. For a more natural look, or for those who prefer to let their eyes steal the show, choose a lip liner that matches your lip color and swipe tinted lip balms or sheer lip tints. Pro tip: Prep lips first by exfoliating and hydrating to get the best results.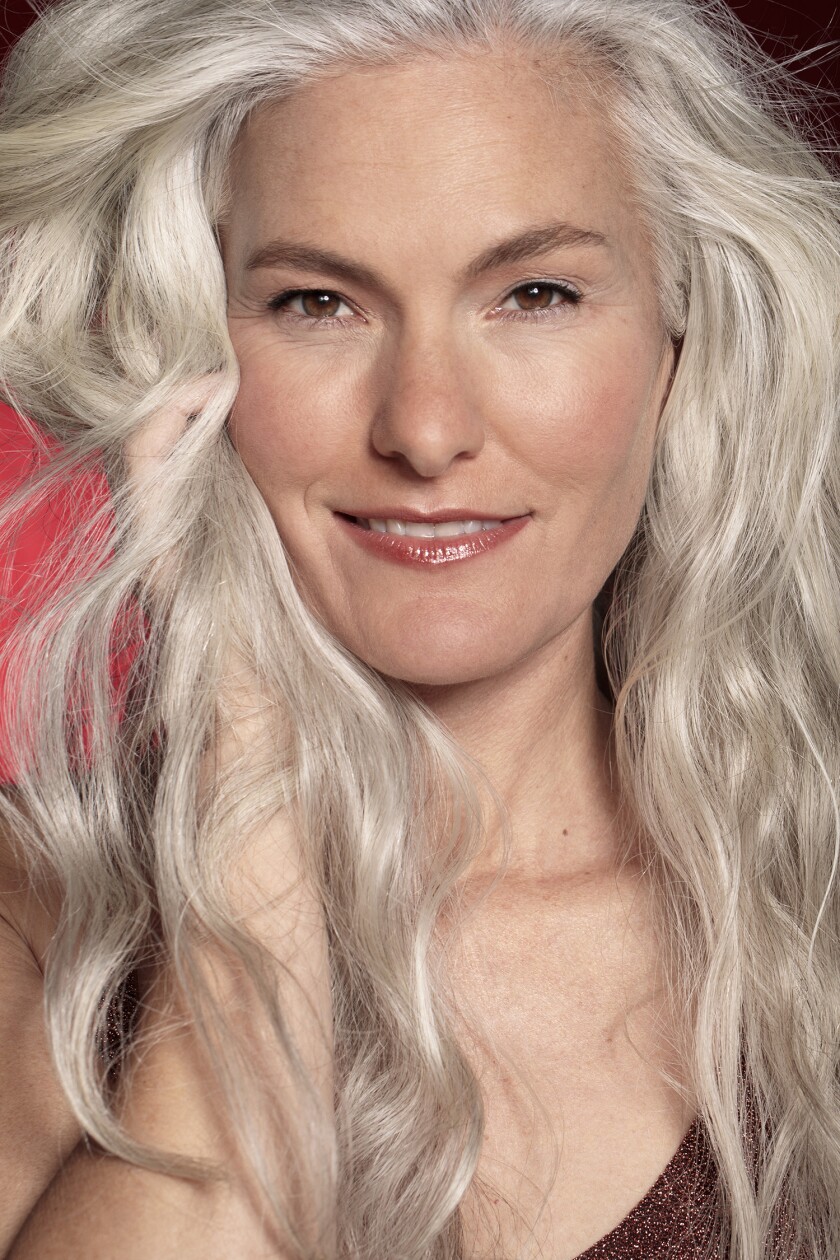 Hair envy

For the last two years, for most of us, our hair has been about utility, not style. It's time to pull off the scrunchie and take inventory of our hair. Nothing freshens up a look more than a new haircut. Long sweeping layers, chunky cut or smooth blunt bobs, textured fringe, baby bangs, short wild shags, curly triangle cuts, and the soft feathered tresses à la the '70s Charlie's Angels will be turning heads this winter. The key is low maintenance with an edge. If you choose a short bob or lob, aim for the collarbone for the most flattering length. Deep side parts take the place of the old middle-part standby. When it comes to color, bleached locks are out while toasty copper, strawberry blond, rich caramels and robust chocolate pigments are in — helping you turn up the heat this winter season.

What do you think of these trends above? Let us know in the comments below.