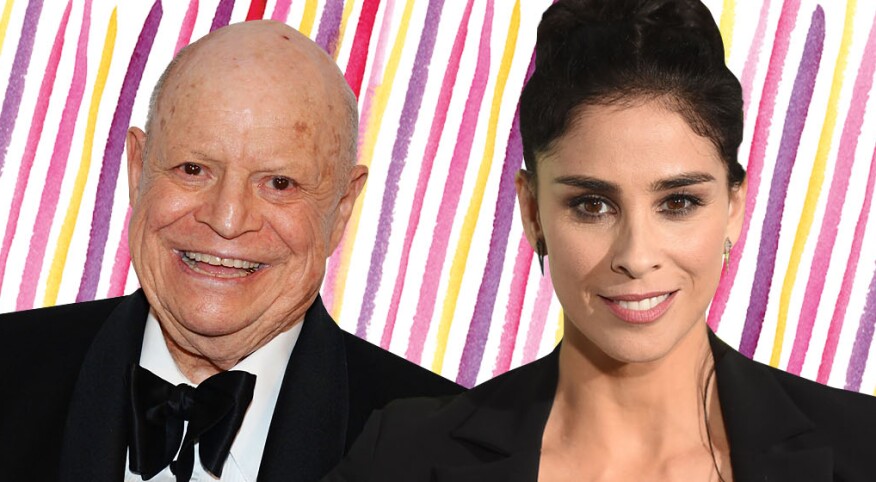 [agvideo video_url="https://youtu.be/Krsd-9DFNcE" /]

Sarah Silverman's Dinner With Don
From very early in her career, Sarah Silverman followed in the footsteps of Rickles by taking on socially taboo topics.

Her life was complete, she says, when she was sitting in an LA restaurant and got so flustered when Don Rickles walked by that she dropped half her silverware on the floor.

Rickles reacted by saying something mean, and Silverman swooned.

The two comedians swap hysterical stories. They obviously like each other. A lot.

Watch the video.