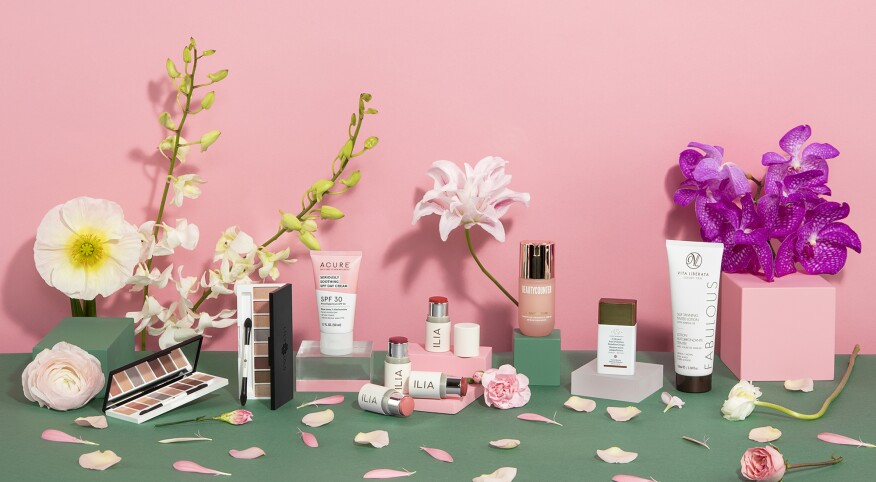 Spring is just around the corner, filled with longer days, fragrant blooms and warmer weather. The change of season is a good time to put away the heavy creams that soothed winter skin and bring out lighter moisturizers, upgrade your lip and eye colors with fresh new colors, and add in bronzers and self-tanners that can mimic a day at the beach.

We've pulled together some of our favorite beauty and skin-care products so you can transition flawlessly into the warmer months. Plus, all of the products here are cruelty-free and made without potentially harmful ingredients such as parabens and sulfates.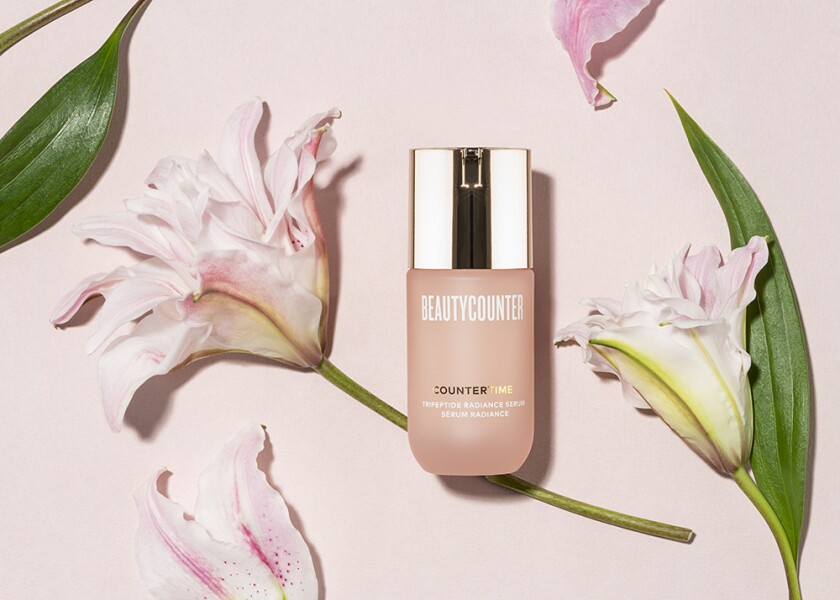 Beautycounter Countertime Tripeptide Radiance Serum (Beautycounter), $79

Beautycounter has been leading the way in clean beauty since 2013, so we were excited to discover Countertime Tripeptide Radiance Serum, a rejuvenating treatment that provides retinol-like results without skin irritation and increased sun sensitivity. The serum increases skin firmness and elasticity, and reduces the appearance of fine lines and wrinkles. Formulated with peptides, amino acids and plant-derived Retinatural Complex, it helps enhance the skin's moisture barrier function for a more radiant complexion.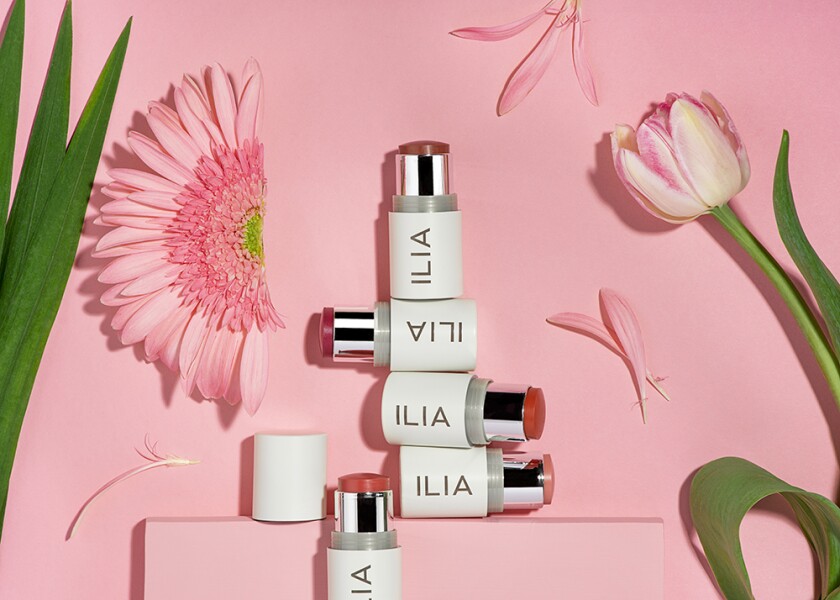 ILIA Multi-Stick (ILIA), $34

Simple and streamlined is the name of the game when the weather turns warmer. That's why we've stocked up on ILIA's best-selling Multi-Stick, a creamy, versatile product that melts into lips or cheeks for a flattering pop of color. Like all of ILIA's formulas, this one is cruelty-free and gluten-free, and made without talc, parabens, phthalates or other harmful ingredients. The Multi-Stick comes in eight shades to flatter any skin tone. Our personal favorite is At Last, a delightful dusty rose.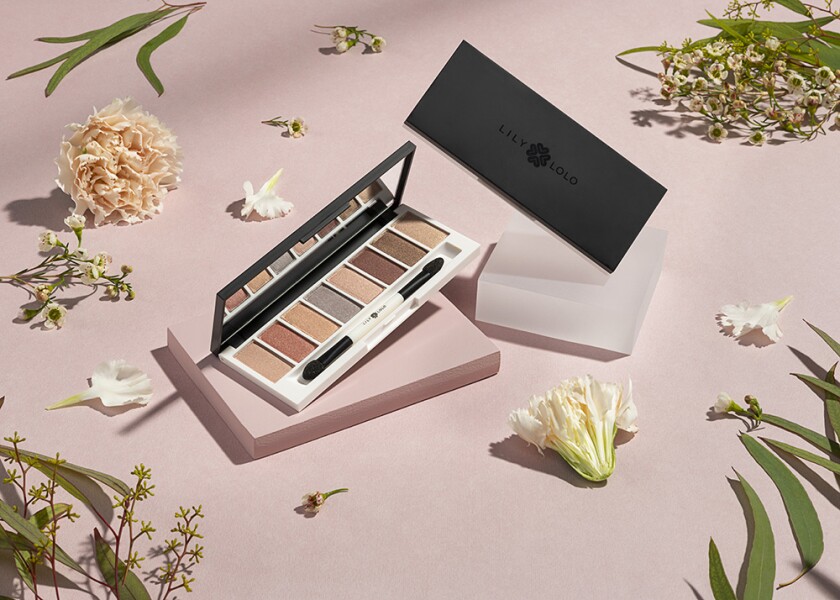 Lily Lolo Bronze Age Eye Palette (Lily Lolo), $34 at Credo Beauty

Give your peepers a sunny makeover with this sun-kissed day-to-night palette from Lily Lolo. The eight easily blendable, lightweight and long-lasting shades come in skin-flattering colors ranging from high-shine bronzes and golds to rich and neutral browns. All of the mineral makeup from this British brand is free from parabens, synthetic perfumes or dyes. It is made with antioxidant rich pomegranate oils and manuka oil for a smooth, silky consistency.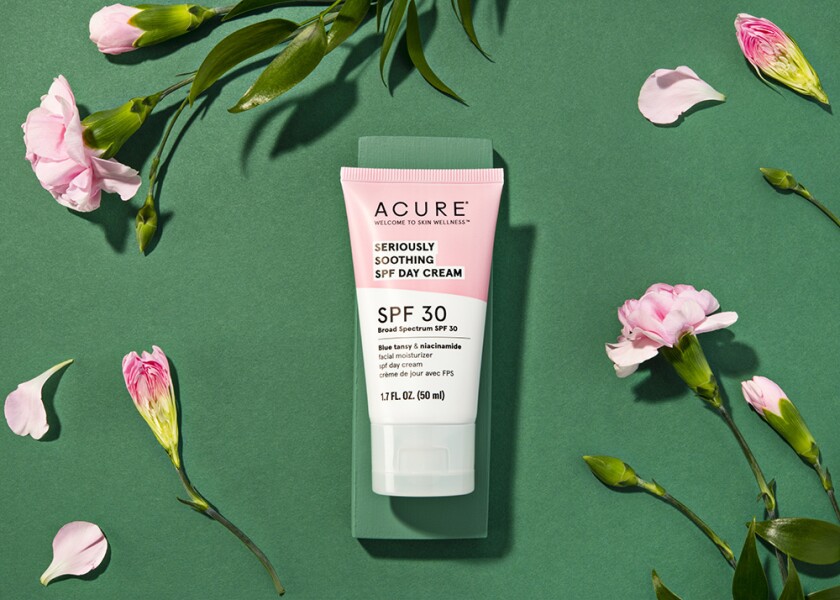 ACURE's Seriously Soothing SPF Day Cream, SPF 30 (ACURE), $18.99

As any dermatologist will tell you, daily SPF is your greatest weapon against aging skin. Yet chemical sunscreens can irritate skin and sometimes do more harm than good. While there are plenty of fancy and expensive sunscreens out there, we prefer this Seriously Soothing SPF Day Cream, which is made with blue tansy oil and niacinamide (a form of vitamin B) to help soothe skin while shielding it from harsh UV rays. The broad-spectrum, vegan formula protects using non-nano, reef-safe zinc oxide, and is free from parabens, mineral oil and formaldehyde.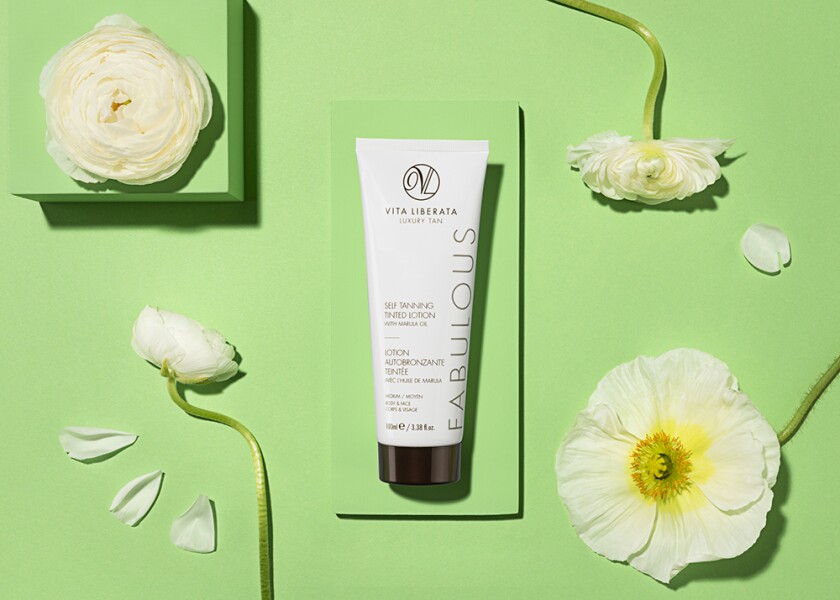 Vita Liberata Fabulous Self Tanning Tinted Lotion (Vita Liberata), $19.99

Feeling a bit pasty? We are, too, so we cracked open one of our favorite clean self-tanners from Vita Liberata. Not only is this self-tanner effective, it's also odorless and comes in light, medium and dark tints so you can see where you are applying it for a virtually foolproof tan. In just four to eight hours your skin will develop a subtle golden color that's never orange or streaky. We also love that it's made with organic botanicals such as organic aloe vera, shea butter and marula oil to soothe and condition skin.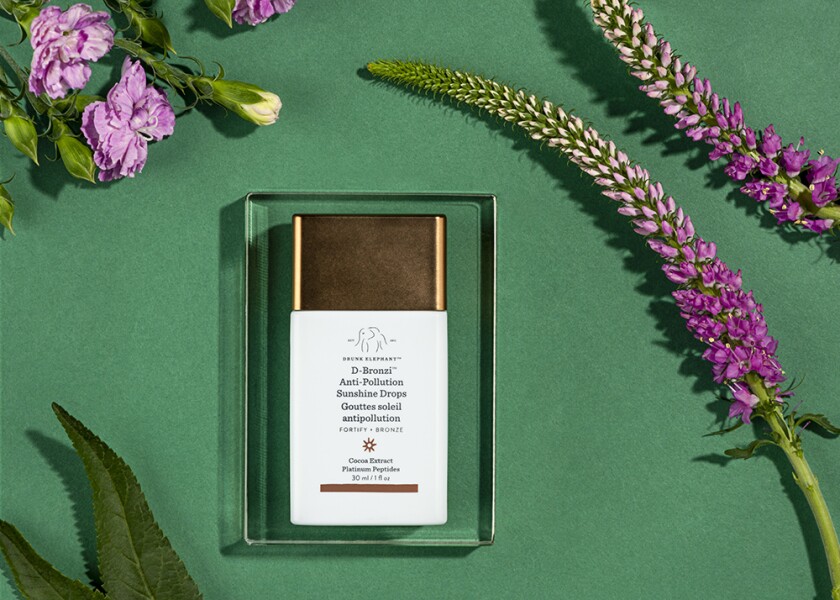 Drunk Elephant D-Bronzi Anti-Pollution Sunshine Drops (Drunk Elephant), $36 at Sephora

Shake off that pallid winter complexion with D-Bronzi Anti-Pollution Sunshine Drops from clean beauty cult favorite Drunk Elephant. Made with soothing cocoa extract, platinum peptides to reduce the appearance of fine lines and wrinkles, and Chronocyclin for more youthful-looking skin, this bronzer can be mixed into your sunscreen to give you a sunny glow. The drops are made without sulfates, parabens, formaldehydes, mineral oil or other harmful ingredients; are vegan and cruelty-free; and come in recyclable packaging.