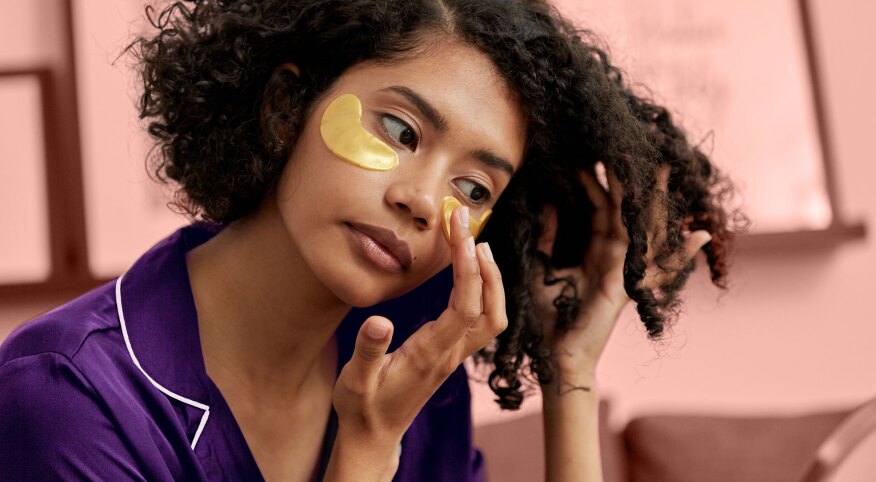 In the '80s we slathered on Noxzema and soaked up the Sea-Breeze. Taking care of our skin in the '90s meant Ives Fresh Skin Apricot Scrub and Bioré Pore Strips. The aughts brought us Proactiv and OXY Cleansing Pads. The '10s? We got fancy with serums and baby-stepped into retinol.

Now, it's 2022 and the hot OTC skin product is … the patch. There are patches for everything these days, from wrinkles to pimples, dark circles to dry lips. They look a bit like stickers — and act like them, too: You peel off the backing, apply the patch to your area of concern, and let the magic happen.

This souped-up delivery method transports beneficial ingredients into the skin at a constant rate for several hours, explains Debra Jaliman, M.D., a board-certified dermatologist in New York City and author of Skin Rules. Because they're so site-precise, "it is only going to affect the specific area where the patch is placed," Jaliman says, so you can truly pinpoint delivery without worrying about affecting the surrounding area. (For instance, instead of drying out an already dry cheek with an overly stripping acne wash, just pop a pimple patch on a blooming blemish.)

Jaliman adds that patches act as a sort of seal, increasing ingredient penetration. And because you can remove the patch whenever you choose, "you have a lot of control over the product." No patch will be as potent as, say, Botox or filler, but for women who are turned off by injectables (or don't want to shell out thousands of dollars for them), a good patch can make a noticeable difference in your skin issue du jour. Here are five to check out.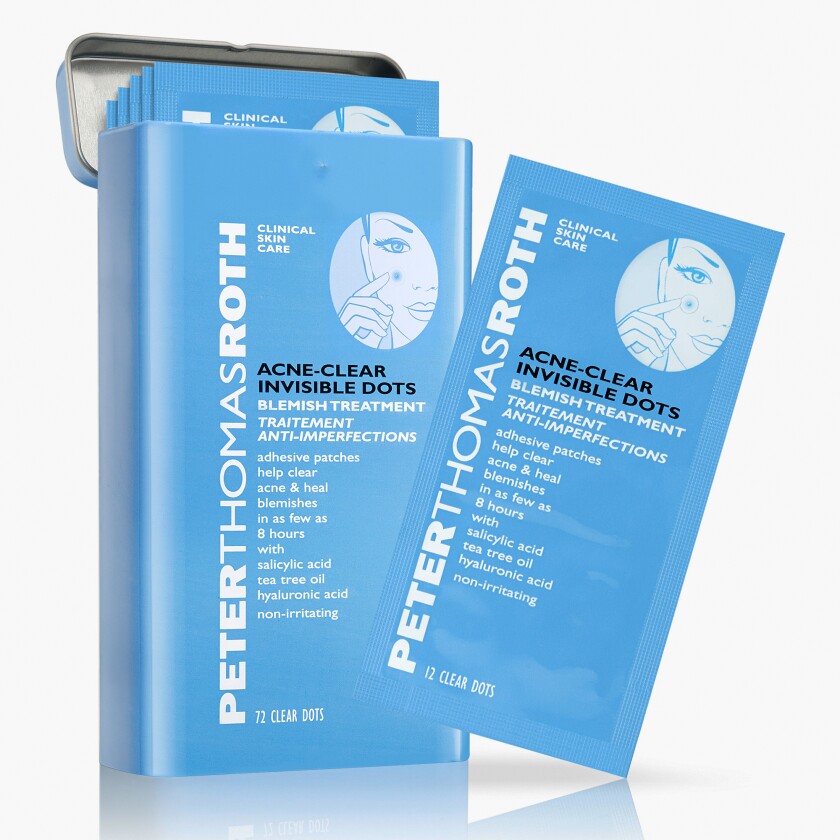 Peter Thomas Roth Acne-Clear Invisible Dots Blemish Treatment

$32, peterthomasroth.com

These patches work like little vacuums, sucking the evil out of your blemish. "When you pull the patch off your skin after a number of hours, many of the dead skin cells that clog the pores, the bacteria and some of the pus that [was] in the pimple are pulled off with the patch," Jaliman explains. These clear dots contain salicylic acid to unclog pores and help prevent future breakouts; antibacterial tea tree oil; and "hyaluronic acid, which is hydrating so the skin doesn't dry out," she says — a bonus for perimenopausal women, who often find acne products too drying. Wear them overnight or even throughout the day (ahh, the perks of WFH).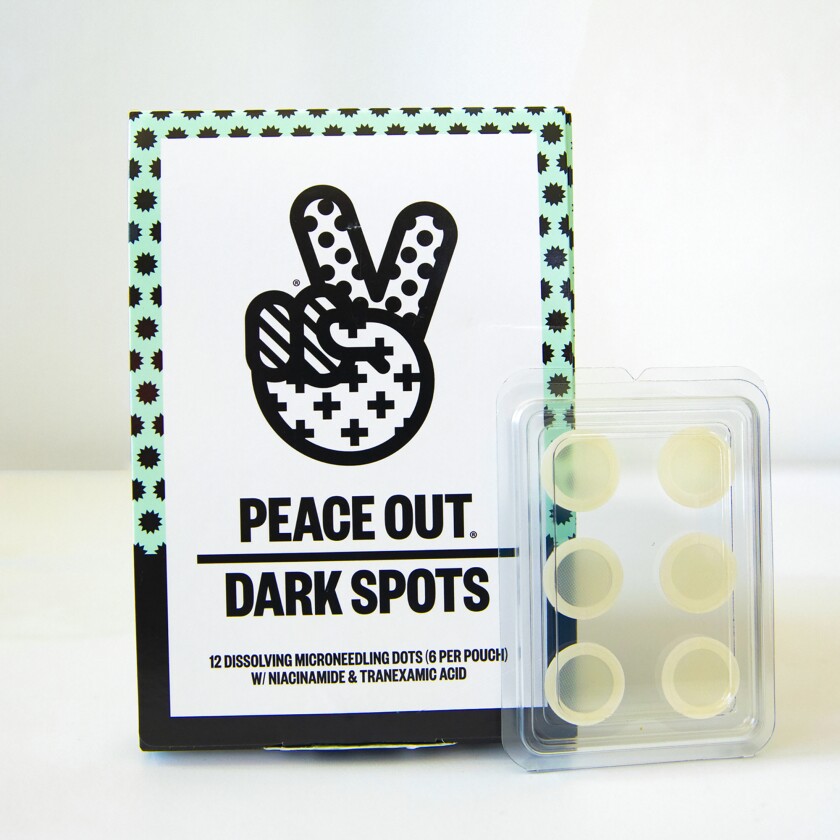 Peace Out Dark Spots Microneedling Brightening Dots

$28, peaceoutskincare.com

Fade dark spots with these spiky patches that use microneedling technology to deliver lightening ingredients into your skin. Gently press the textured side into the skin for five to 10 seconds, then wear them overnight — or for at least six hours. Star ingredients include niacinamide (a form of vitamin B3) and tranexamic acid, both effective for lightening. Protect your progress with a daily sunscreen, Jaliman says.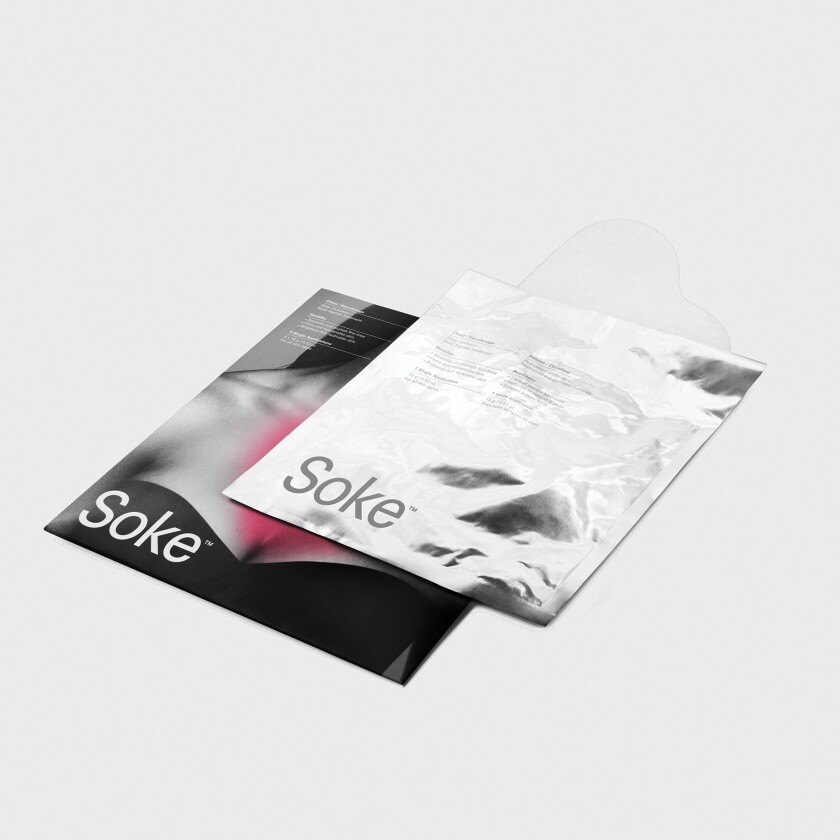 Soke Beauty Chest/Décolletage Treatment

$75, sokebeauty.com

For many Gen Xers, cleavage wrinkles, aka "clinkles," may just be starting to show themselves. Louis P. Bucky, M.D., a board-certified plastic surgeon based in Philadelphia, says the skin on your décolletage is different than the skin on your face, as it "has less blood supply than other areas, like the face, and therefore needs to be treated more delicately. It's also more susceptible to visible signs of aging and sun damage." If between-the-breasts wrinkles bother you, the Soke hydrogel patches may be your V-neck shirt's new BFF. They use intense hydration and peptides to plump up lines. Wear the patch for 30 minutes — you can even wear it while prepping for a big night out and it will stay put — and peel it off for cleavage looking as youthful as that of your favorite Peloton instructor.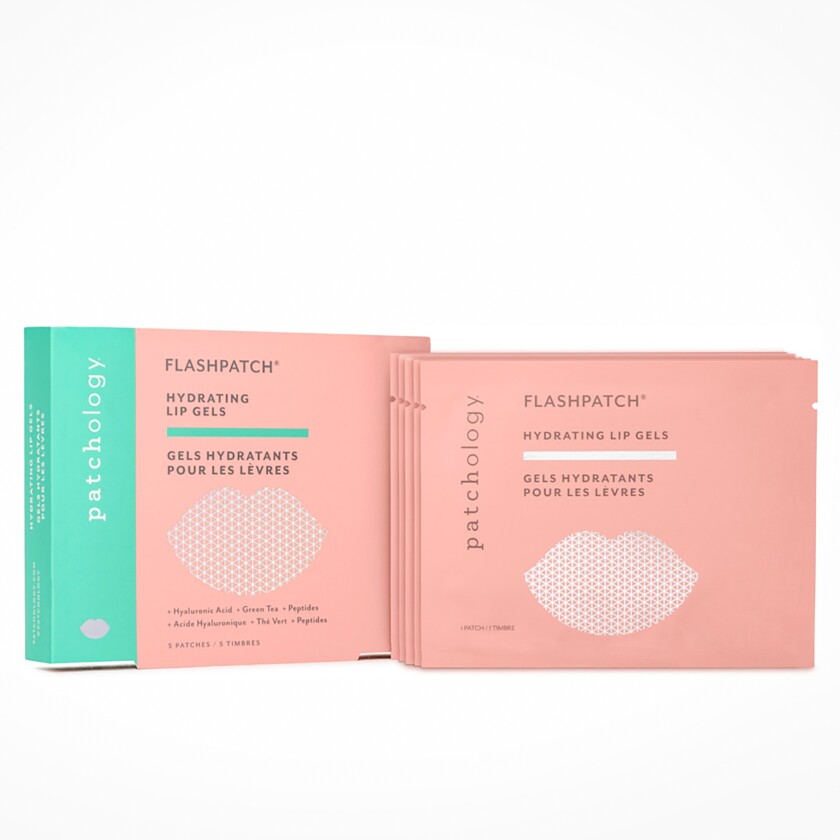 Patchology FlashPatch Hydrating Lip Gels

$15, patchology.com

Prep your pout for a mask-free night out with these cute lip-shaped gels that hydrate with peptides and niacinamide. They also contain sodium hyaluronate and hydrolyzed collagen, which "will restore suppleness to the lips," Bucky says. The overall result: "[These] lip patches will temporarily plump and moisturize the lip area." Wear for five minutes, peel off and massage any remaining serum into your kisser.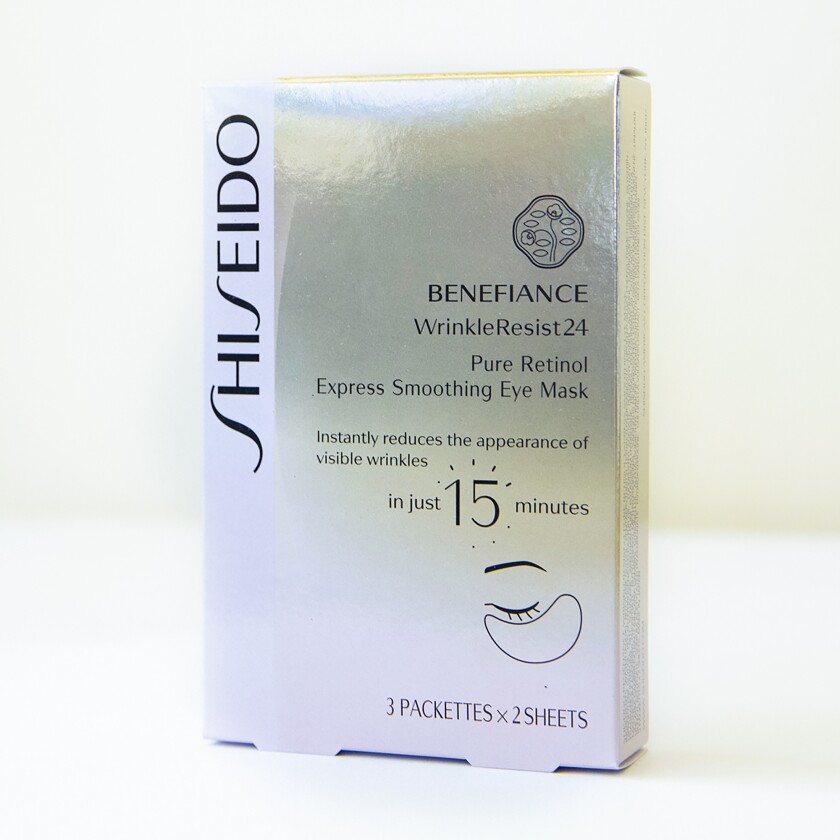 Shiseido Benefiance WrinkleResist24 Pure Retinol Express Smoothing Eye Mask

$70, shiseido.com

Jaliman is a fan of these retinol-infused eye patches, which claim to "press away" fine lines and wrinkles in 15 minutes. Again, not Botox, but that's a plus for many people. The patches fit perfectly under and around the eyes, but you can also use them on laugh lines framing the mouth. One reviewer called them "the Bentley of eye masks." Technically they're patches, not a mask, but you get the hint.