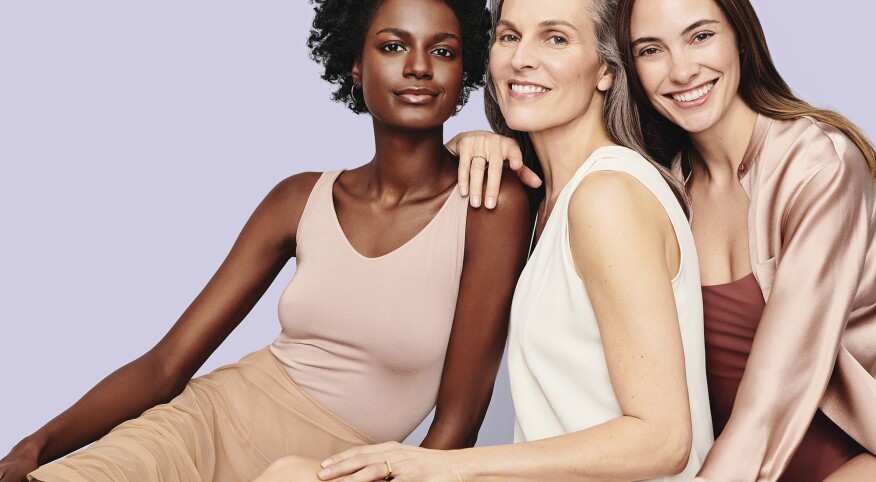 The goal: aging gracefully. The problem? Many people don't know where to start. Though aging is a natural part of life, that doesn't mean we want to look older than we really are. And as far as skin care is concerned, there are a few areas that are prone to giving away your age quicker than others. Thankfully, you can slow down the process with a few tweaks to your daily routine. Keep reading to learn which body parts are giving away your age (plus, how to keep them looking youthful).

Hands

If there's one thing that's indisputable when it comes to how our skin ages, it's that sun exposure is to blame. "The backs of our hands get more sun exposure than many other areas of our skin because they are almost always not covered," says Hadley King, M.D., a board-certified dermatologist in New York City. "This leads to loss of collagen and elastin, as well as discoloration and other signs of photo-aging." To prevent your hands from wrinkling as a result of the sun, King recommends avoiding peak ultraviolet (UV) rays hours (10 a.m. to 2 p.m.) and lathering on an SPF of at least 30 rain or shine. For a nongreasy protective cream that keeps your hands looking youthful, try Supergoop! Handscreen SPF 40, which you can find at various stores for about $14.

Other hand creams you might want to try are Soap & Glory Hand Food, which you can usually find at Ulta Beauty for under $8; and J.R. Watkins Naturals Shea Butter Hand Cream, which you can usually find on Amazon for about $9.

Neck

Another body part that often falls victim to the sun? The neck. Like the hands, not only is this area not covered often, but many people stop their skin-care routines at the jawline, neglecting to give their neck the same TLC they give their face. What's more, King notes that the neck is an area with very little subcutaneous fat, so as our skin thins with age, loss of volume as well as increased skin laxity (aka looseness) become apparent in the neck. Besides bringing your SPF down your neck, opt for neck creams that contain moisturizers and antiaging ingredients such as retinol, antiaging peptides, and growth factors. King recommends Dermalogica Neck Fit Contour Serum as an antioxidant-rich option for firming the delicate skin on the neck and décolletage. It generally costs around $82.

Another product to check out for your neck: Gold Bond Ultimate Neck and Chest Firming Cream, typically available at Walgreens for $9.49.

Under Eyes

Sick of concealer creasing underneath your eyes? Those fine lines are making their appearance because the skin around the eyes is thin, delicate and one of the first to show signs of aging. "The delicate skin around the eyes is particularly prone to irritation, fine lines, dark circles and puffiness; therefore, it is helpful to use formulas specifically designed for this area and designed to target your specific issues," notes King. Those with puffiness, for example, should look for an eye cream that contains caffeine to help constrict blood vessels, while those with fine lines should look for antiaging peptides that combat crepey skin and texture. When it comes to makeup, you can avoid accentuating your fine lines and crow's feet by swapping to a moisture-retaining, hyaluronic acid-based concealer like the Kosas Revealer Concealer, which costs about $28.

Or if you're willing to shell out more, try Perricone MD Vitamin C Ester Brightening Serum, which runs $60–$70.