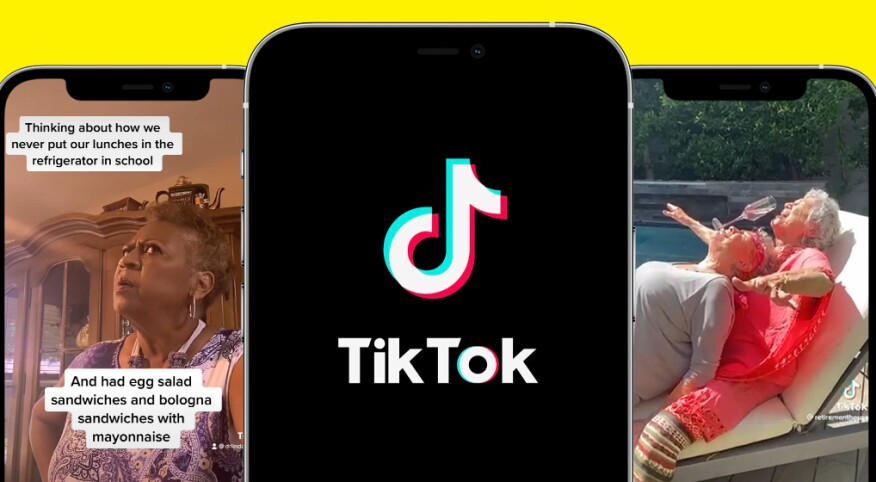 I admit I only decided to download the TikTok app because of my kids (18 and 23 at the time). I was tired of them jokingly calling me a "boomer" for not having the app. I also wanted to learn more about this platform that had them mesmerized for hours a day.

According to Social Shepard, the TikTok app has been downloaded 3 billion times. Not surprisingly, the COVID-19 pandemic is one of the major reasons for the app's popularity increase. People 50-plus are the smallest share of TikTok users at just 11%, which is not surprising.

At first, I scrolled aimlessly, occasionally amused but not fully understanding what the fuss was all about. Then the algorithm kicked in. The app got to know me, and it began suggesting videos with my interests in mind.

It turns out that there is a lot of fun content on this platform for someone way past their teen years. Even better, many of those creating that content are women in their 40s, 50s, even 80s!

Here are eight midlife TikTokers to check out:

DaBabyBoomers (347,900 followers)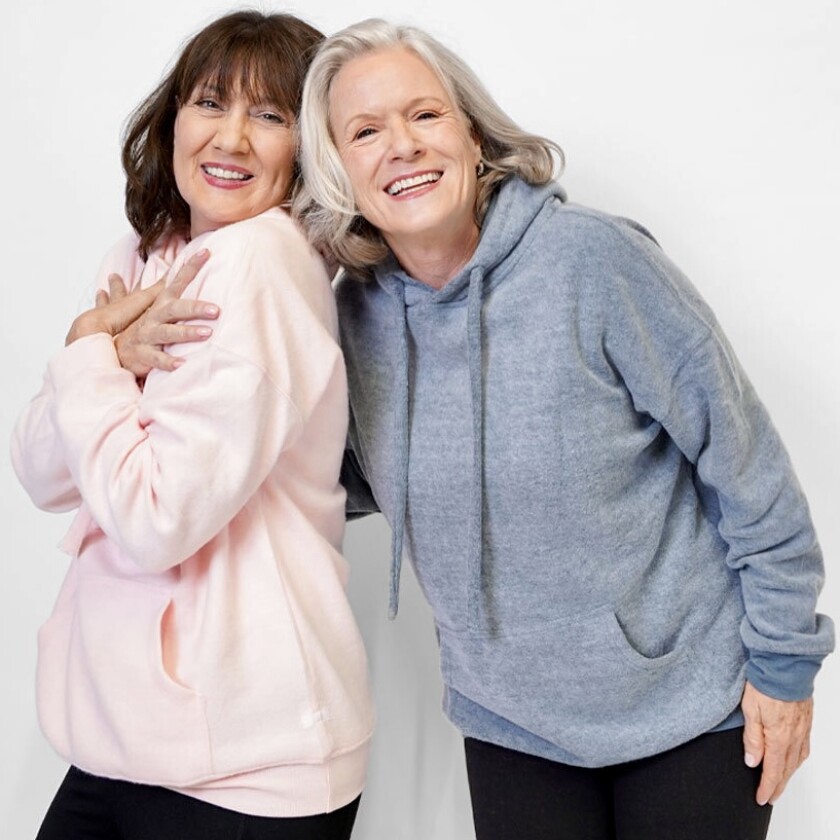 Did you ever think, "My best friend and I are so funny, we should have our own show?" Then you will probably relate to Beth and Cheryl who have been friends for 44 years. In their 60s, the two love to dance and have a good time — their enthusiasm for life is contagious!


Grandma Droniak (5 million followers)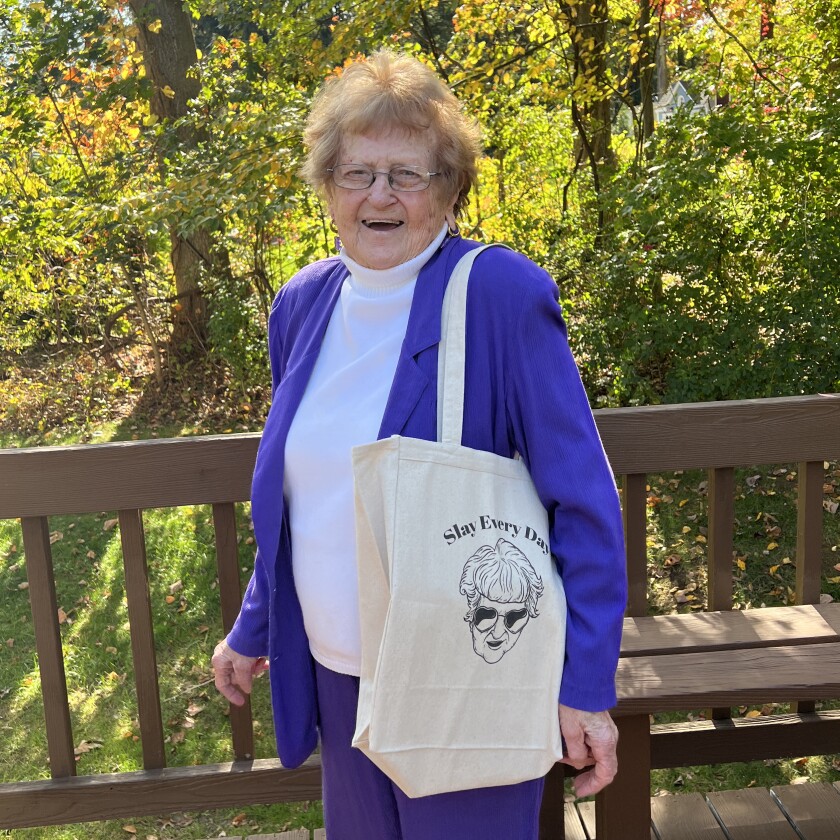 Lillian Droniak is a 92-year-old widowed grandmother. Her motto is "Slay every day," and she does just that. Her videos include everything from dancing to sage advice to answering questions from her many followers.



Floridamomof3 (720,000 followers)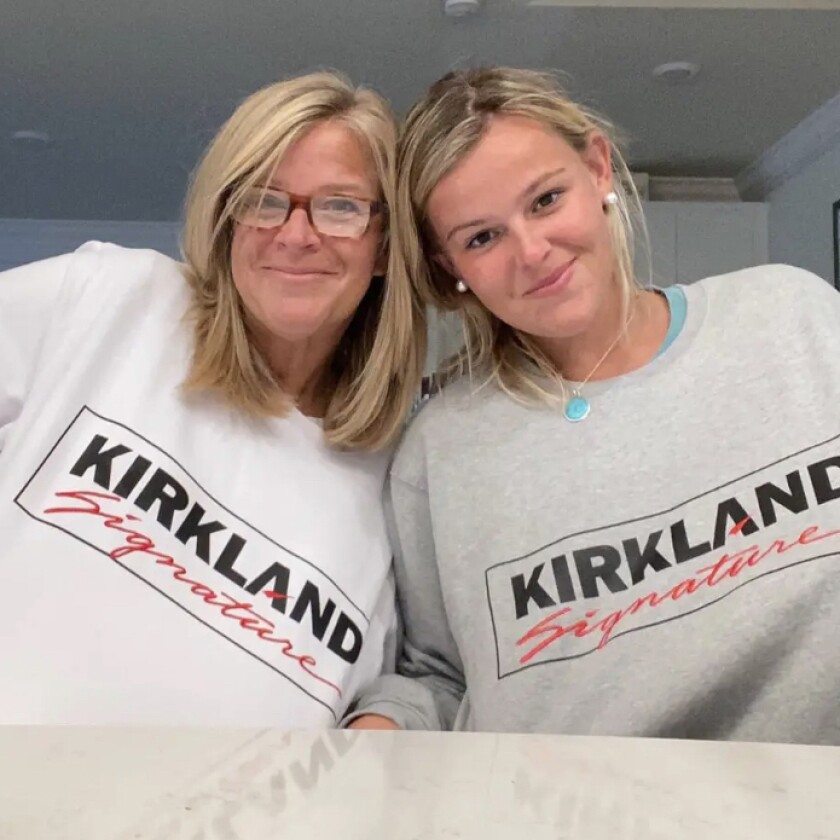 If you have ever been to one of the warehouse stores such as Costco or Sam's Club and felt overwhelmed by the choices, you should follow this account. Meg Antonelli, a.k.a. "Costco Mamma," and her daughter Maddie do the taste testing for you. They share their opinions of the food and drinks they try.


Dr. Linda J. Browne (382,800 followers)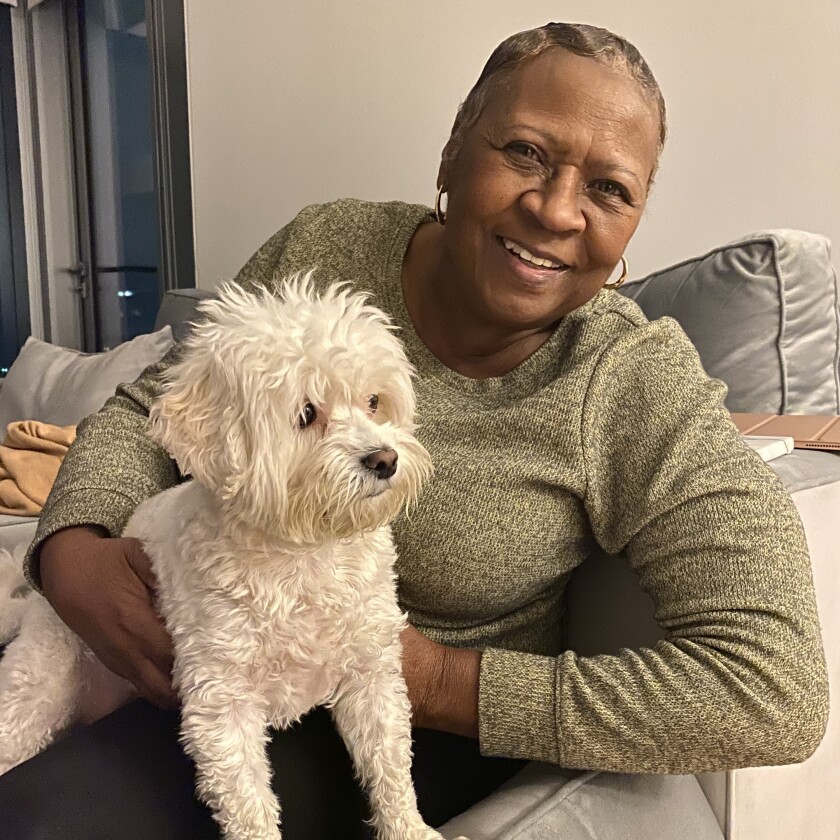 If you like a doctor to have a funny bedside manner, make an appointment to check out Dr. Brown's TikTok page. Not a substitute for going to your doctor in real life, Brown (a physician and comedian) offers advice on dealing with various health issues, from dementia to COVID-19.


Nonnapiaa (3 million followers)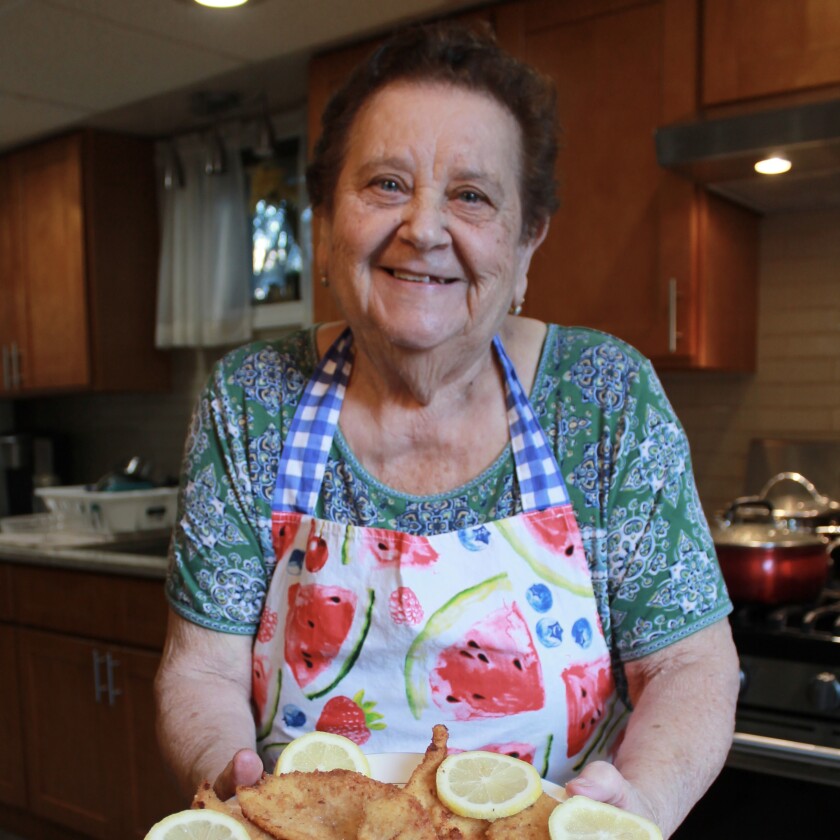 I am not Italian, but whenever I miss my grandmother, I check in on Nonna Pia, who reminds me of my Grandma Pearl. Pia, 85, rose to fame after her grandson posted a video of her making her shopping list. Like my grandmother, Pia loves to cook for her family, and she always makes sure there are leftovers for later.


Retirement House (4.3 million followers)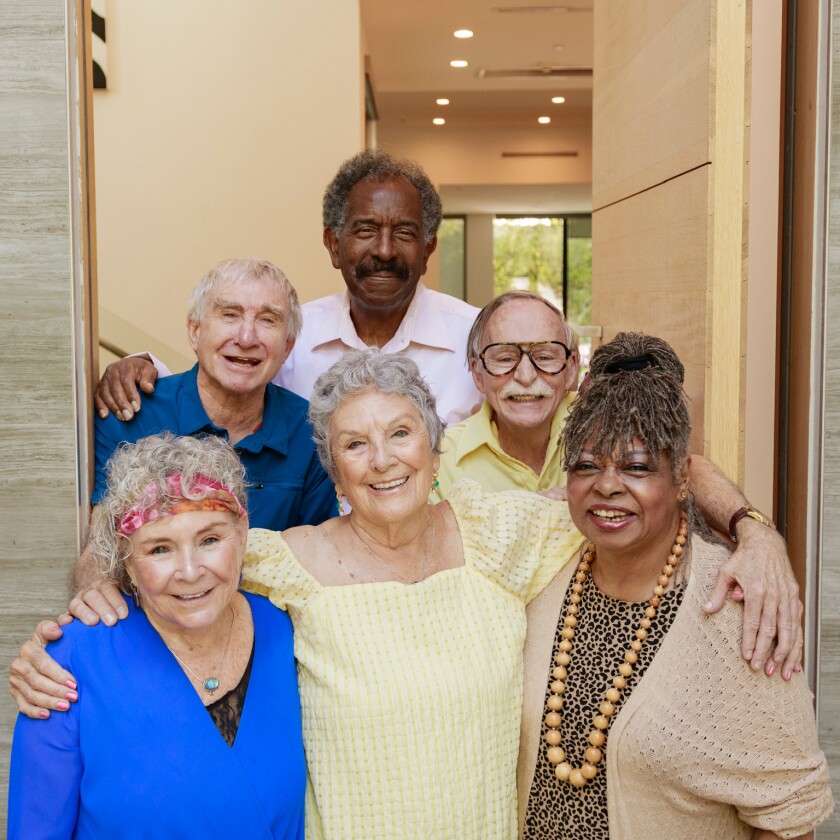 Ever think it would be fun to live in a dorm, not as a college senior but as a senior citizen? If so, you will enjoy the antics of Mabel, Rose and Bubbe (along with guys Larry, Eugene and Curtis) show getting older can mean having more fun than ever.



Snarky Nana (2.2 million followers)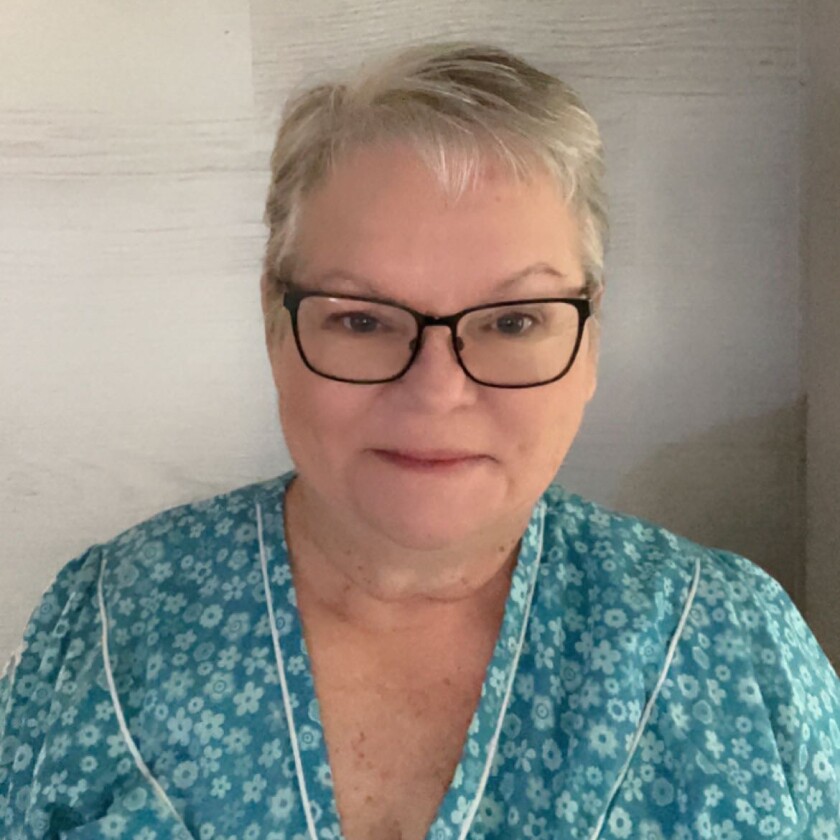 If you like your Nana with a lot of sass and you don't mind cussing, this "pull no punches, tell it like it is" grandma is someone you should get to know.




Grayhairandtattoos (1 million followers)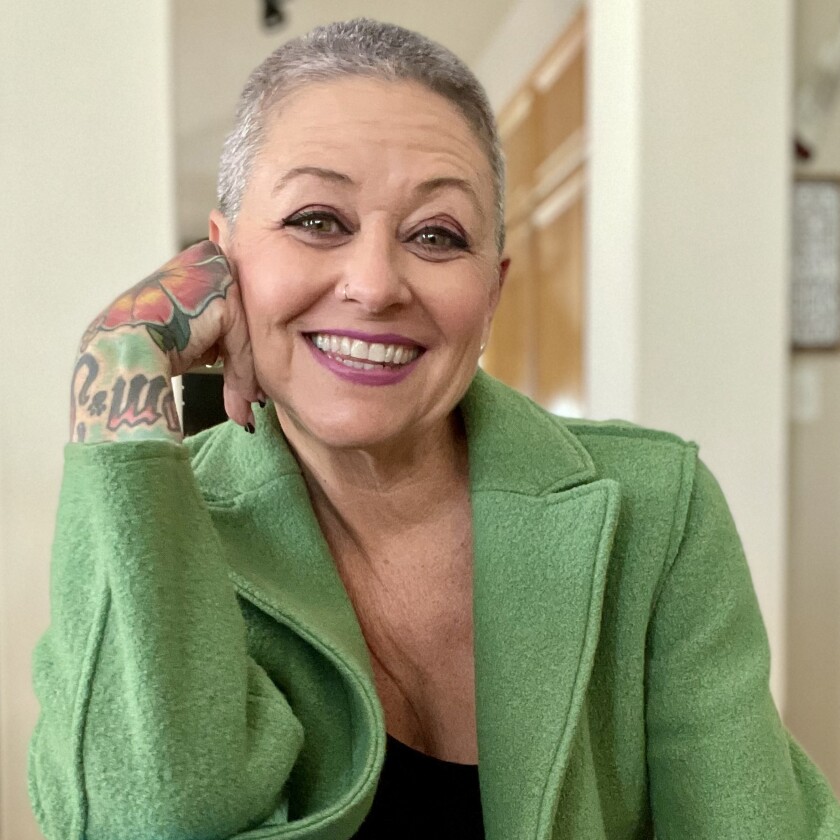 Lonni Pike has gray hair, many tattoos and a great sense of style. Dressing in basic black is not in her repertoire. Instead, Lonni offers fashion tips for women who believe you can be bold and beautiful at any age.




Photo Credits, from top: Beth Bowles and Cheryl Baxter, Kevin Droniak, Meg Antonelli, Dr. Linda Browne, Antonia Pia, the Retirement House, Tammy Fertig, Lonni Pike.

Who do YOU follow on TikTok? Let us know in the comments below.