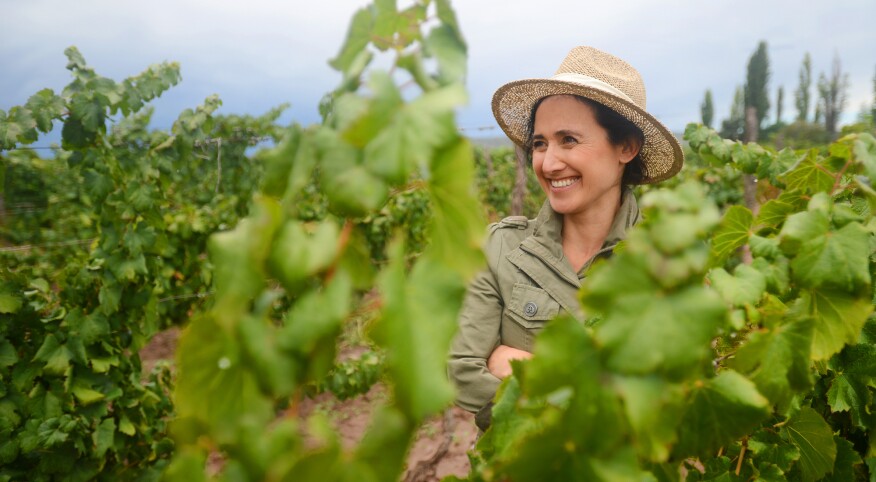 We want Laura Catena, M.D., to be our bestie. What other girlfriend can seamlessly field our middle-of-the-night freak-out over a kid with a 105 fever, while also being able to easily recommend the perfect wine to pair with our grilled salmon? (Chardonnay or, if you're in a daring mood, Pinot Noir.)

When Catena, 51, isn't saving kids' lives in the pediatric emergency room of the California Pacific Medical Center of San Francisco, she's creating award-winning Malbecs and other varietals at her family's vineyard, Bodega Catena Zapata, in Mendoza, Argentina. The South American-born California girl with degrees from Harvard and Stanford under her belt seems to balance her two careers — emergency room doc and fourth-generation winemaker — with ease. But the truth, she says, is that she couldn't do it without the support of her family (including her three kids, Nicola, 13; Dante, 17; and Luca, 20) or her girlfriends. A nightly glass of New Zealand Sauvignon Blanc doesn't hurt, either.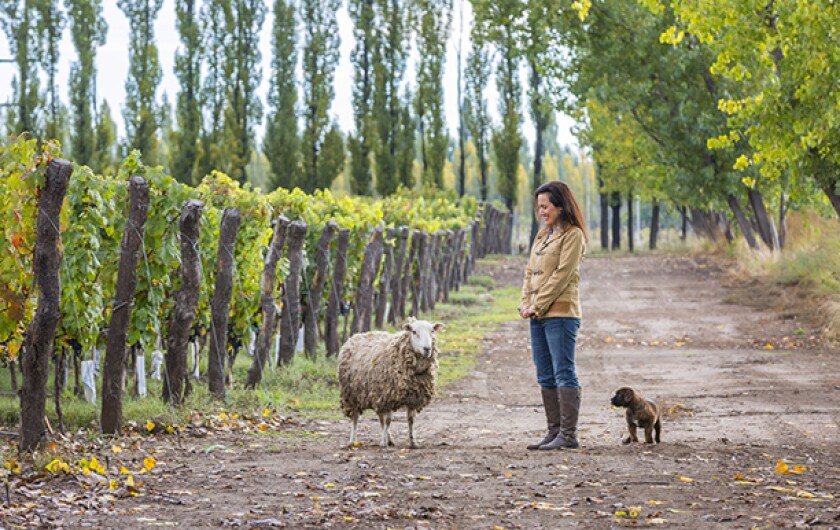 On using group text to connect with girlfriends …
I have a group of Latina friends – we call ourselves "Las Chicas Almodóvar" because we all love Pedro Almodóvar, the Spanish filmmaker. One of them is a literature expert; she's so sophisticated. Another is an interior decorator; she's the funniest person I've ever met. We use WhatsApp to communicate. It's great for talking about all funny stuff that makes us all smile — we share silly memes, or if someone has a new boyfriend, she'll send a pic and we all comment on his hair. But we also talk about some pretty deep stuff, too — current events, poetry. Ashley is the leader and she harasses us all to get together. We all go out to celebrate each other's birthdays.

On embracing aging …
I love getting older. I have this fantasy about my husband and I being those two little old people you see walking together, slowly. In Europe, you see those couples everywhere, walking arm in arm. My husband is really fun. He's always ready to go and do something.

Also, even though I'm in pediatrics, I love work with geriatric patients. There's a wiseness to them. They don't care as much about the dumb stuff and are grateful for the days they have. A year ago, I treated an elderly patient who was there with her daughter. We had such a great interaction and at the end, the patient asked to give me a hug. That hug stayed with me for a really long time. She couldn't walk — she had really bad arthritis — but she had so much joy. That really inspires me.

On family dinners …
We have family dinner every night. I've read enough literature about happiness later in life being so correlated with whether you had dinner together as a family [growing up]. We start by talking about the best and worst thing that happened to each of us that day; I think it's important to see the bad things in context. We have really lively dinners. Phones have to be put away, but every third night, somebody breaks the rule.

On drinking wine for the health benefits …
If you have a family history of alcoholism or addiction issues, I think you should think twice before starting to drink if you've never drunk it before. But if you like the way wine tastes, drinking it in moderation has been shown to lead to a reduction in strokes, dementia, heart disease. There's a slight increase in the risk of some cancers — mainly esophageal, colon cancer, some breast cancers — but to me, the benefits outweigh the possible risks. One drink a week gives you the benefit, no matter if it's red or white wine. The key is moderation: One glass a day for women. Once you go over that, the benefits are gone.

On raising global citizens …
Every few years, I live in Europe for a few months so I can visit my importers. I just got back from Venice, and my daughter, Nicola, came with and [attended] the local public school. The trip before that, we went to Genoa, Italy, for six months and brought Dante and Nicola. And when I go to Argentina, my kids come, too. They're growing up as global citizens. I see that with my friends with military families — it gives you this view of the world where you realize we're all very similar. Plus, you learn how to adapt. Nicola made friends in Venice, and she learned how to walk everywhere on her own. Every afternoon she'd leave our Airbnb house by herself and go find her friends. She went from being someone who had only just started taking the city bus in San Francisco to walking all around Venice. The independence!

On her favorite vintage …
I collect wines made in my children's birth years, and my husband and I open them on their birthdays to celebrate. I love the fact that I'm drinking something made in the same year as them.