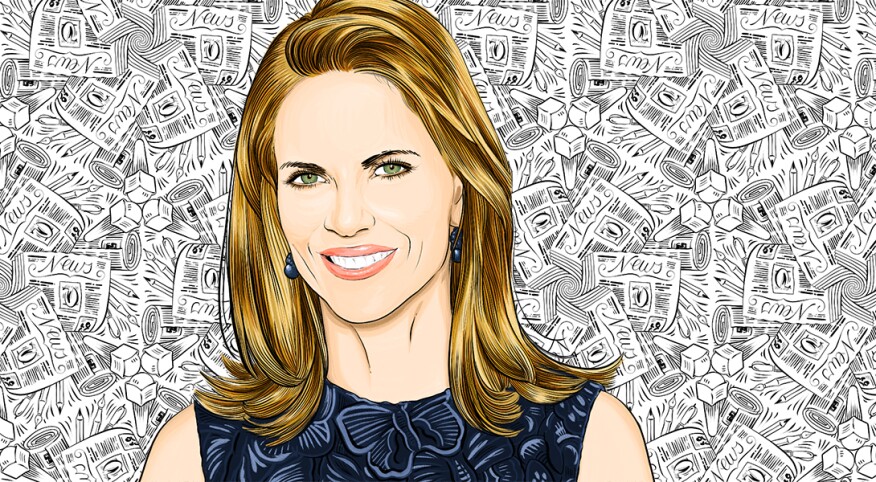 Natalie Morales has probably guided you through more major news events than you realize. She was there with you during Hurricanes Katrina and Sandy; when Prince William wed Kate; for Summer Olympics and presidential inaugurations and 9/11. When 33 Chilean miners became trapped underground, the half-Brazilian, half-Puerto Rican journalist — who speaks Spanish and Portuguese thanks to a childhood that included stints in Spain, Brazil and Panama — live-translated their rescue, captivating viewers worldwide and earning herself a National Headliner Award in the process.

After a decadelong run as cohost of the Today show, Morales moved to Los Angeles in 2016 to become Today's West Coast anchor and cohost of NBC's Access Live. Now a self-described "California girl," Morales, 46, loves soaking up the sun with her husband of 20 years, Joe Rhodes, and their two sons Josh, 14, and Luke, 10.

Growing up with a military dad, you moved often. How did that impact your ability to form friendships?

Military brats, as we call ourselves, we're really good at making adjustments. We're quick to make friends, assimilate to new cultures, learn new languages. But I never had a place I felt like I called home; I had friends all over the world, but not friends who became family. So in my 30s and 40s, I started making a concerted effort to make those types of friends.

For example?

My neighbors in Hoboken [where Morales and her husband raised their boys up until moving to Brentwood], we made great, deep friendships. All of us had children growing up around the same ages, they were best friends, and we were Mommy friends, [but we also] connected on so many levels, becoming really close-knit. Being the parent always called out on assignment, I relied and depended on my hometown friends for help with school pickups or carpools. Even though I moved, we're still very tight.

My cohost Kit Hoover, at Access, is also a great friend. Moving out here was a big risk, but I knew I'd form a great friendship with her. That's what motivated and excited me the most about coming. To me, there's nothing more authentic on TV than seeing two girlfriends having a good time. You saw that with Hoda and Kathie Lee, and now with Hoda and Savannah. Two friends chitchatting, having a great time. More importantly, I wanted that in my life. You want to work with people you love, who you know have your back.

You're known for being active and outdoorsy, always running, walking, hiking — you even tackled the American Ninja Warrior obstacle course! What's your favorite form of exercise?

Running, for me, is therapy. My senior year of high school, when we moved from Spain to Delaware, long runs were a way for me to check in with myself and get peace of mind. Now, it's my go-to form of exercise. You can just pack shoes and an outfit and go anywhere, anytime. My family and I were just in Europe and we all ran throughout Paris. It's a great way to see the sites; you just get out there and pound the pavement.

At 46, things hurt a little more than they used to. Ever since I ran the 2014 Boston Marathon, I've battled Piriformis syndrome … it's a real pain in the bleep! So half marathons are better for me now than full marathons.

The Alzheimer's Association recently gave you its Caregiver Award. Why is this cause close to your heart?

My husband lost his mom at a fairly young age — she was diagnosed in her mid-50s, and lived the last 15, 16 years of her life with it. But it's not really living. My father-in-law was her primary caregiver, and I saw what they both went through, how difficult that is on a family. As baby boomers are aging, Alzheimer's is affecting more and more of us. Because of the genetic link with early-onset Alzheimer's, I worry about my husband. If he forgets his keys, it makes me think, "Uh oh, is this something to watch?" There's no cure, so we take care of ourselves, live a healthy, clean lifestyle, are very careful about what we put in our bodies. We exercise, for the body and the mind. You want to keep the brain supple and making those connections.

Your new cookbook, At Home with Natalie: Simple Recipes for Healthy Living from My Family's Kitchen to Yours , highlights Latin American cuisine and other global flavors — Grilled Chimichurri Soy Steak , Tortilla Española. Why are these recipes so meaningful to you?

Some of my favorite memories from growing up are associated with food — walking in the door and smelling something that smelled like home, like Mom's lasagna or Mom's empanadas. Wherever we lived, being in the kitchen with Mom was a way for my two sisters and I to feel like we were home. I've been cooking some of these recipes since I was old enough to reach the counter. Other recipes are better-for-you takes on traditional dishes, like a healthier mac n cheese with butternut squash and cauliflower (it still has three kinds of cheese!), inspired by our local farmers markets.

You're often on camera. What's your must-have beauty product?

Concealer! I work a lot of hours and don't get a lot of sleep. Also: Any under-eye cream. I'm battling crow's-feet like everyone else. And I'm battling teenage acne again, so I'm always trying any good pimple clearer-upper. I thought in my 40s, I'd be done with them!