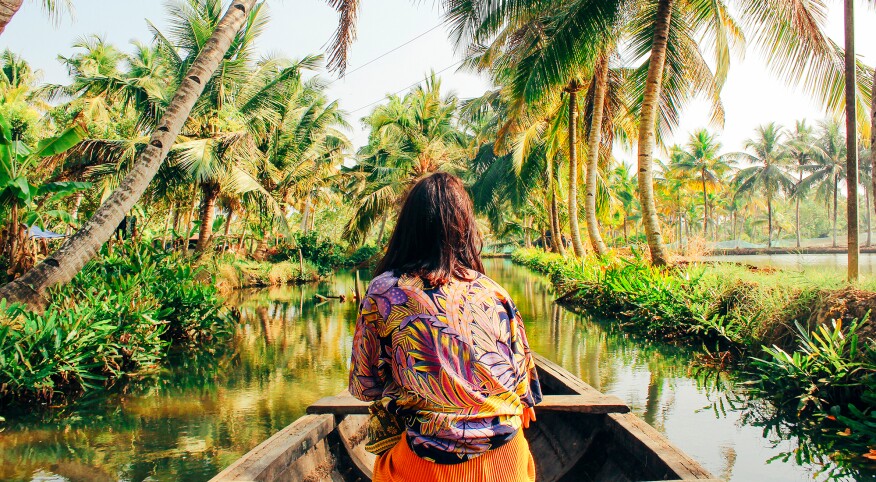 I used to be the kind of person who wouldn't go to restaurants by myself. I felt like everyone was staring at me, wondering why I didn't have someone to eat with.

So, if you told me that I'd fly to Germany for three weeks on my own and love every minute of it, I would have questioned your sanity. But here's what I discovered: Solo travel can be the most healing, liberating and all-around-fun experience ever.

I'm not the only middle-aged mama who thinks so. According to the U.S. Travel Association, the average solo traveler is a 47-year-old female. In fact, an estimated 32 million U.S. women travel on their own each year.

I reached out to women between the ages of 40 and 75 to learn about their best solo trips and get their advice. Here's what you need to know — and why you should go.

It's All About You

Jeanette Mendy recently retired after a career in the U.S. Army and the Department of Veterans Affairs. "I've traveled a lot for work, but now it's my time," she says. "I can have experiences I've only dreamed about."

Mendy admits: "My first solo trip was a river cruise on the Rhine, and I definitely felt nervous. Would other people judge me for being alone? I took a deep breath and went anyway. It turned out that everyone was too busy enjoying themselves to care about what I was doing."
Jean Rutter found that solo travel was a great way to meet people who shared her passions. "I love ocean swimming, and I found a company, The Big Blue Swim, that offered trips to the Greek Islands. But none of my friends or family wanted to join me. After worrying about it for months, I booked a trip on my own. I ended up meeting five swimmers from Australia who became good friends."

'Solo' Doesn't Have to Mean 'Alone'

Many tour operators have small-group trips that are perfect for solo travelers. El Camino Travel offers excursions that connect women with "female entrepreneurs and artisans who share their works and worlds with us," according to founder Katalina Myorga. Bestie and mother-daughter groups are welcome, but the majority of travelers go solo.
Canyon Calling was founded in 1996 with the goal of empowering women to explore the world. "I tell first-timers, you may come by yourself, but you'll quickly find your tribe," says owner Janet Scalzo. "Lots of our travelers are at a turning point in their lives or just need a break from the daily grind."

Another small-group tour company, Intrepid Travel, features women's expeditions, with the goal of breaking down cultural barriers in countries such as India, Morocco and Iran. "Our travelers enjoy authentic connections and experiences, some of them literally 'behind the veil,'" notes spokeswoman Jenny Gray. "We've been to a hammam — a traditional steam bath — in Jordan and a beauty salon in Iran."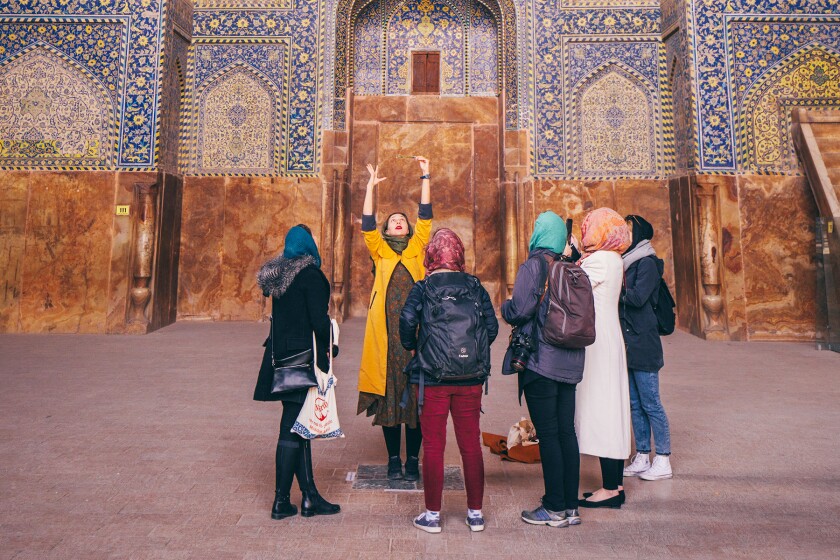 Intrepid also offers a broad range of coed tours worldwide. Rebecca Mills, an experienced solo traveler, says of her Intrepid trip, "My Egypt tour had 12 people, ranging in age from 30 to 80. I loved them all! We're still texting each other. The Intrepid guide had a degree in Egyptology and was absolutely amazing."

Other companies catering to women and/or solo travelers include Explore Worldwide, REI Women's Adventures and Adventures in Good Company.

Top Tips

Whether you're traveling independently or with a group, you'll need to take basic safety precautions. "I check reviews on travel websites to learn places and neighborhoods to avoid," Mendy says. "I also try not to overshare on social media — it's fine to say I'm in Rio, but I wouldn't give the name of my hotel." Other safety tips include buying travel insurance, dressing appropriately for the local culture and wearing a wedding ring even if you're not married.

One thing I found really helpful in Germany was to put down my phone. It sounds counter-intuitive, but when I was desperately trying to Instagram the moment, I wasn't really living in it. Instead, I spent an hour each day jotting down notes about my experiences while I sipped coffee and watched the world go by.
It also helps to expect a little discomfort. "The anxiety you feel is actually growth. You're pushing yourself outside your comfort zone, and that's a good thing," Rutter points out.

But seasoned travelers agree that the best advice is, "Just do it!" "Don't let anyone stop you!" Mendy says. "Friends and family mean well, but if they've never traveled alone, they may not understand."

Scalzo agrees. "In spite of the name, solo travel is really about connecting — with yourself, the world and the adventurous spirit inside each of us. It's not just a vacation; it's a gift."

Looking for somewhere to go over the long Labor Day weekend? Then check out these affordable ideas!

Have YOU ever taken a vacation alone? Where did you go? Let us know in the comments below.